Best Guitarists Ever
The Contenders: Page 8XW
141
John Butler
How the hell is john butler below the "filth who lack talent" that is like 90% of this list. You will NEVER see a 12-string played as masterfully as john butler. There are no song within the john butler trio repertoire that I wont repeat at least once every time I hear it. If you don't know who john butler is go look him up now... Do it... NOW!
If you've ever seen this guy play a 12 string, you can't help but be impressed. Go to you tube and checkout "Oceans" solo... Gives you chills...
165! Is this a joke. Amazing guitarist, go listen go him play ocean on a twelve string like everybody is saying.
One of the most skilful players of all time. Ocean is an absolute masterpiece
V1 Comment
142
John Lennon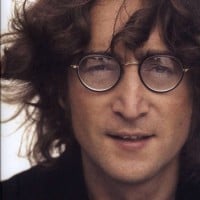 John Winston Ono Lennon, MBE was an English singer and songwriter who rose to worldwide fame as a co-founder of the Beatles, the most commercially successful band in the history of popular music. He was assassinated by Mark David Chapman on December 8, 1980 at age 40 .
Listening to John Lennon you'll understand. He is a music Icon for crying out loud! He is the man who created the best classic rock group ever! The man that can truly imagine.
He's one of the best singers in the world and without him there with be no Beatles and he is the inspiration of all rock and roll guitarist here in the world and he plays the guitar smoothly like playing the guitar and almost dancing in his early years of the Beatles
COOl in fact far to cool to say, shame he is dead though still cool guitarist! - remsterpom
I couldn't stand the guy!
V9 Comments
143Barry Stock
144
Chris DeGarmo
#145 degarmo is a Genius Writing Catchy Lines.There No More Guitarist Like This Anymore.Silent Lucidity And Today's Music,What a Diffrence.
145
Sakito
I can only say the only reason that this man is not higher is because he doesn't have the fangirl following that is as strong as other Jrock bands because he is one of the best guitarists of all time. Nothing hyptonizes me more than the sound of this man's guitar. His compositions are the most beautiful I've heard probably ever. Let's vote on talent people not your biases. And just to add as someone who's seen him play live & up-close a number of times he's got skills like you wouldn't believe. Takes your breath away watching his fingers so delicate and artful, and I've seen him go back & forth between 3 guitars for one song, so he works damn hard too!
The lead guitarist for Nightmare as well as one of its creative minds. Listen to Alumina and really listen. That's why he should win.
His guitar skills are just the best, his solos are magic, and his compositions sound like coming right from heaven.
The only reason he's not in the top ten is because he's Japanese
V6 Comments
146
Ryan Ross
He's the guitarist in Panic! At the Disco and he's got great looks... So many bands like him even Fall Out Boy asked if he could do a guitar solo in one of their new songs: The Take Over, The Break's Over.
HOLY CRAP! 153? What kind of people vote on these things? They OBVIOUSLY don't know music. The guitar part in "Do You Know What I'm Seeing? " is enough to make someone cry, not all guitar players can do that. - bailinickolecondra
I love Ryan. But this is not about looks. He's not that skilled at guitar, though an incredible songwriter. Love him, but not the best AT ALL. - mess
V1 Comment
147
Johnny Marr
Johnny Marr is best guitarist listen to the song of the smiths you know what he's is playing. He's got everything in guitar player he's not extreme player but when listening to his best song like some girls are bigger than others, ask, money changes everything, the headmaster rituals, meat is murder you wanna know why he's johnny marr. And the last song just listen to a half a person man this's real and pure guitarist.
The little success that the Smiths got meant that Marr's mind-blowing riffs were never recognised enough. He quickly inspired many guitarists such as Squire and (Noel) Gallagher. I feel apart from Page, Harrison and Richards (all from huge bands), other British guitarists never get the full credit they deserve. Johnny Marr is incredible, try to replicate him, you won't be able to.
This is exactly why Metal guitar needs to be considered in its own category when we do power rankings. You just cannot compare a musician like Marr with Dimebag Daryl (not to take anything away from Dime... The dude could shred like a God). The problem is that they might as well be playing two different instruments, since they are so incredibly stylistically different.
This dude is by far the most melodic guitarist ever, he shreds with out even shredding! No one could write like him just amazing
V18 Comments
148
Leslie West
Amazing, no one knows of him. Solos are sensational. In my top 5
Way underrated guitarist, still incredible today.
Too bad younger people don't know him. Fantastic musician. Saw him at a great outdoor festival in the 70s and it was a performance I'll never, ever forget.
V2 Comments
149
James Root
His solos both for Slipknot and Stone Sour are awesome, he has great talent and his head banging is on another level!
He has the melody of Syn Gates and the speed of Herman Li, best guitarist ever.
So I need to scroll all the down here to find a member of slipknot.
V3 Comments
150
Josh Homme
I can't believe Josh Homme's not on the list! With the exception of Tom Morello, he's possibly the best guitarist in modern rock. His solos are experimental and unique and he writes amazing riffs. His work with Kyuss was influential and innovative, but his best stuff has been with QOTSA. Just listen to 3's and 7's or little sister and see for yourself
Queens of the Stone Age, them crooked vultures, kyuss, listen and realize that he is a great guitarist.
Listen to the solo in Make it Wit Chu.
Most of the guys solos are deliberately a mockery of guitar solos but that makes them so cool. Very innovative and creative guitarist.
151
Steve Rothery
He is mesmerizing and people jocky for position to stand in front of him at Marillion concerts. He simply puts his head back, feels the music and is humbled every time he gets an elongated ovation at the end of his solos. His style is not to bombard the listener but to make him/her anticipate his next note - it makes the music unbelievably exciting and every subsequent guitar sequence feels like a climax within the song. Fans tell him he "changed their lives" and I know he changed mine. Please listen to Marillion's "Neverland" (the entire song) and tell me he doesn't jump 100 spots. He is that good and that special!
One of the true guitar virtuosos. Just listen to the riffs on "sugar mice", "strange engine" and "Easter" to name just a few. A highly skilful and very technical guitarist. With no disrespect to the guitarists above Steve on the list, he deserves to be way higher. But then again Progressive rock is nowhere nearly as popular as heavy metal therefore I'm pretty sure that not many people, like the ones who voted for Bob Dylan and suchlike, have ever heard of Steve. -Paul Straz
Why hasn't anybody voted for Steve Rothery yet? His guitar playing can easily compete with the ones currently listed here in the top 10!
The guitarist for Marillion. He is at 158 because he isn't that famous but he is an amazingly melodic player in the vein of Gilmour. - RalphSaad
V2 Comments
152
Nancy Wilson
This person has driven a major rock band through incredible highs for 35 plus years. The last Heart album debuted at #10 on Billboard (2010 release). She is known to spend her days in the studio assisting the process along and remaining accountable for all the elements recorded and mixed. Seeing her play live on both acoustic and electric... Priceless. Her technical skills allow her to position her sound out front and not hide in the Marshall stacks and heavy distortion, delay, etc.
Nancy is the best guitarist I have ever seen or heard regardless of style or gender. She puts everyone else in this list to shame, and she never gets the recognition she deserves. Whether she is playing in her semi-classical style or gettin' down and rocking' out in concert, her performance is ALWAYS dazzling and flawless. If the top ten list were compared to the knights at the round table, Nancy would be Sir Lancelot. Get real and give this great guitarist the recognition she deserves. - Cal_el
How Is Nancy Not WAY HIGHER THEN #87 This is a Joke That Nancy isn't even Top 30 This is Sad because Nancy belong to have her Name Up there with The Greats Like Come on!
Like What This Woman Has Done For Heart and Every Guitarist after It's Disgrace to Rock Music that she's not Closer To the Top!
I Saw Her Live and man I tell you not many Guys Are Better Then Nancy Wilson On Guitar! - Curti2594
I actually thought this list was the Greatest Male Guitarists, until I got to 279? what?
V15 Comments
153
Tora (Alice Nine)
He is very handsome guitarist I ever seen. and his skill and his talent to make the songs are not disputable again. He is very awesome guitarist from Japan! - shashi
154David Marks
155
Uli Jon Roth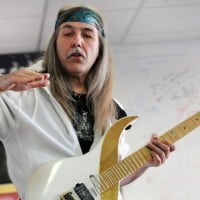 Uli Jon Roth is a German guitarist, who became famous as the Scorpions lead guitarist, and is one of the earliest contributors to the neoclassical metal genre.
Extremely innovative: his Sky guitar with 41 frets and 7 strings. Uli is amazing, one of the very best guitarist in the world in a league with Edward Van Halen and Jimi Hendrix. Uli should be in the top ten best guitarist of all time.
Uli Jon Roth is on a par with Hendrix, he definitely modelled much of his style on The Man of course. Just listen to Sails of Charon as someone else suggested. Majestic and COOL. My personal favourite is He's a Woman She's a Man live, seen him do it live twice and count myself a very lucky man. I have seen many of the others (Mick Mars, Joe Satriani, Angus Young etc) and none compare (except Page and Hendrix whom I have not seen as I am too young (and poor!
He is the best guitarist ever. He is THE father of neo-classical guitarists and is the only virtuoso that ACTUALLY CAN EXPRESS HIS FEELINGS THROUGH HIS GUITAR
The best ever in my opinion
V6 Comments
156
Michael Paget
Such an underrated guitarist, and all his limelight gets stolen by Matt Tuck and Jason James. If you actually listen to some of the stuff that Bullet have released, you will hear Padge's brilliance, especially the solo from Tear's Don't Fall, that was amazing. Padge has so many talents, he can play fast, and then he can play ballads as well (start of All These Things I Hate (Revolve Around Me)).
Absolute Freak on the six strings, makes Bullet for my Valentine the big name they are today. Love all of his works especially solos from The Poison & Scream, Aim and Fire album.
Oh Man, he plays his flying-v like animal. He does super fast solos, the heart of metal. If I could, I should have kept him at 1st place!
Michael is a great man and playing guitar so cool I love bullet for my valentine and best forever my wishes for always with you
V10 Comments
157
Pauli Rantasalmi
He is an excellent artist! I love him, and I know that he can play every song! Obviously Pauli must be in the number one, no 44 place! But I hope all his fans vote for him! Also when he plays in live the guitar is like magic!
! I can't believe it! This guy should be in TOP 10! Just listen to The Rasmus people, n you will understand what I'm talking bout.. PAULI ROCKS! - TinaYlonen
WE LOVE PAULI as we love THE RASMUS! He is so artistic, I definitely adore his style and when I met him in the concert that The Rasmus has given here in Greece, I anderstood the he was different from the other "stars/divas", he was so simple, so down on earth! Before the begining of the concert he was sitting with us and playing songs for us! I would really like to listen to him live again! He is a real artist!
He's the best! Just listen The Rasmus
V7 Comments
158
Jack Black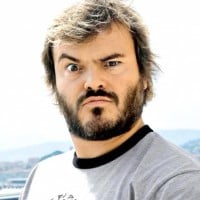 He is amazing... A great vocalist as well
V1 Comment
159
Janick Gers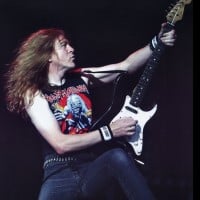 Janick Robert Gers is an English musician, best known for being one of the three current guitarists in Iron Maiden, along with Dave Murray and Adrian Smith, as well as his earlier work with Gillan and White Spirit.
Third and current guitarist in Iron Maiden, His contribution to one of the greatest metal bands of all time is appreciated.
The solo he played in red blood brothers was so amazing. Long live Janick
I like Ringo, therefore I like Janick. - iwannavagina
ALL 3 maiden guitarist should be in top 5
V1 Comment
160
Jeff Healey
Over 300 artists on this list so far and Jeff Healey is not among them? I would imagine that if you could ask the top ten on this list they would all agree that Jeff should be at least in the top 25. -
Jeff Healey on pg. 6 #506. That is horrible. Jeff Healey should be right along side Stevie Ray Vaughan and all the others. On YouTube, just type in Stevie Ray Vaughan and Jeff Healey and its one of the best songs to hear and by two great artists. The song is 'Look at little sister' and its by Stevie Ray Vaughan. With Jeff Healey, it's a great song and Jeff Healey has other great songs and I know Jeff Healey shouldn't be in this spot on pg.6 #506. - John991
Jeff Healey on pg. 6 #506. That is just horrible. A man that played "Look at little sister" with Stevie Ray Vaughan and to me, did a excellent job with him. Jeff Healey should be at least in the top 25 and fyi Jeff Healey was blind to. I think for the most, he should be right along side Stevie Ray Vaughan and all the others.
PSearch List
Recommended Lists
Related Lists

Best Metal Guitarists
Best Japanese Guitarists Ever

10 Most Influential Guitarists

Best Rhythm Guitarists

Greatest Electric Guitarists
List StatsUpdated 8 Dec 2016
195,000 votes
1,074 listings
10 years, 192 days old

Top Remixes (552)

1. Duane Allman
2. Jimi Hendrix
3. Eric Clapton
lordofthejimmy

1. Jimmy Page
2. Kirk Hammett
3. Dimebag Darrell
Coatsy

1. Albert King
2. Buddy Guy
3. Prince
leongregory
View All 552
Posts
Why Prince is the Greatest Guitarist Ever
admin
New considerations for the best guitarist.
windycityboy
John Frusciante
fruman
greatest guitarists
sloank68
Top 5 guitarists
southhockey8
Stevie vs. Jimi
bruski1986
On greatest guitarists.
Apollyon477
The great guitar battle.
booklover1
how a top ten list isnt a top 10 list without the best
tythoon
top 100 guitarists
russian
Slash Should Return to Guns N Roses
Alpha101
Dead Guitarists and Their Legacy
visitor
Error Reporting
See a factual error in these listings? Report it
here
.