Hardest Video Game Bosses
LucasMota
The Contenders: Page 14
261 The Twins - Terraria
262
Otto Destruct - Ratchet & Clank: Size Matters
This guy is a complete ammo magnet. He launches energy waves and attacks that deplete half your health bar. It's lie the RYNO can only stop him.
263 David - The Last of Us
264 Yeedo - Spore Hero Arena
265
Unlimited Hazama - Blazblue: Continuum Shift Extend
I take it you forgot that this thing exists? He has a serious case of rubberband A.I. , a ring around him that takes away your health, THREE distortions, and he's great at using his oroboros (sp? ) to get to you and cause your endless despair.
266 The Undertaker - WWE 2K14
267
Blinky - Pac-Man World
Uh it's pac man world 2 that blinky was hard in
268
Dullahan - Golden Sun: The Lost Age
Holy balls is this guy tough. OHKOs everywhere, and he gets 3 attacks per cycle. Djinni Storm drains all your Djinni so don't bother setting up good classes for this cheap bastard. The only way you're gonna beat him is to figure out a good set-up for summon rushing, and even then you'll need plenty of luck since he's got 16000 HP and recovers 200 each round. He has the highest ATK and definitely of any other enemy you'll fight. In other words, he's the biggest, strongest boss in the series, and you'll need lots of prayers if you hope to maybe have the slightest chance of possibly not getting annihilated.
269
Chronomon DM - Digimon World DS
This is undoubtably one of the hardest final bosses I have ever fought. He is way overpowered and the only possible way is to degenerate all of your digimon a bunch of times and retrain them which takes forever-_-
270 Adolf Hitler - Wolfenstein 3D
271 Ouroboros - Bravely Default
272
Sectonia Soul - Kirby
This was the hardest! I had to take weeks of my time to do it!
273
Duriel - Diablo 2
DURIEL IS ONLY NUMBER 262!? You fight him in a narrow I DO MEAN Narrow Spot while he slows you with his attacks and he hits like a goddamm grenade. That's why Melee Characters and Sorceresses had trouble killing him! People spent books of town portals to escape and the top 40's is filled with Nintendo bosses! - Aguythatpeopleignores
274
Jason Voorhees - Friday the 13th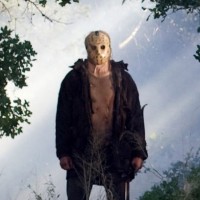 Jason Voorhees is a character from the Friday the 13th series. He first appeared in Friday the 13th as the young son of camp cook-turned-murderer, Mrs.
275
Keepers Core - Gradius V
This monstrosity is a pain to fight especially in higher loops. In its first phase it will have electromagnetic floors, spread rail cannons blocking the cores and perfectly aimed cannons. In its second phase those flying crap that you push earlier in the stage will become a nuisance along with the particle beam cart that the gate produces. Easily the hardest boss in Gradius series.
276
Uka Uka - Crash of the Titans
First he starts off as a mask. Then he turns into a giant monster with super strength and lasers from his eyes
277 Minion - Twisted Metal
278 Norman - Resident Evil Revelations
279 Ornstein - Dark Souls
280
The Final Foot - Snake Rattle n Roll (NES)
Only beat the game once because of this nightmare boss. You have to hit it repeatedly whilst it bounces round the upper level whilst avoiding the boulders rolling in from either side. If you stop hitting it, the counter resets and you have to start all over again. From memory, I think it must be close to 100 tongue hits without missing. True example of button mashing which was a shame as the rest of the game was an excellent 3D platformer
PSearch List
Recommended Lists
Related Lists
Easiest Video Game Bosses
Hardest Video Game Levels
Best Video Game Bosses of All Time

Top 10 Most Infamous Video Game Bosses

Top 10 Most Iconic Video Game Bosses
List StatsUpdated 17 Jan 2017
1,000 votes
509 listings
6 years, 144 days old

Top Remixes (39)

1. Sans - UnderTale
2. Mike Tyson - Punch Out!
3. Tabuu - Super Smash Bros. Brawl
TemmieHoi
1. General Tor - Iji
2. The Guy - I Wanna Be the Guy
3. Shadow Devil - MegaMan X5
ale4leo
1. Ghaleon - Lunar: Silver Star Story
2. Laraxia - Invasion
3. Mike Tyson - Punch Out!
MasterH
View All 39
Posts
Error Reporting
See a factual error in these listings? Report it
here
.