Hardest Video Game Bosses
LucasMota
The Contenders: Page 2XW
21
Zeus - God of War II
He is damn hard on normal mode, can't imagine what he is like on hard
22
Bonetail - Paper Mario The Thousand Year Door
This is a bit like marx soul. But it depends on your level. Marx soul depends on your ability and skill with it.
If you die in this fight, you have to restart the pit of trials all over again
Bonetail is so damn easy. Getting to him, however, may be a bit of a challenge.
24
Velgaurder Sigma - Megaman X
SO MANY WAYS TO SCREW YOU OVER. he can always hit you, and kills you VERY easily if you didn't get the armor upgrade.

Also this boss is called sigma wolf.
25
Dark Bowser & Fawful - Mario and Luigi Bowser's Inside Story
Why is this here? This boss was easy.
Dark Bowser wasn't a problem, but it was fawful who was making me ragequit, with these ton of attacks, and he escapes Bowser in each 10-15 turns!
V2 Comments
27
Wiggler - Mario Kart DS
Wiggler is mad easy I beat him my first try!
This is best boss
28The Witch King - The Lord of the Rings: The Third Age
29
The Valkyrie Queen - The Aether (Minecraft Mod)
It took me what seemed like over 1, 000, 000 tries. It's very hard and for those of you out there who are looking for a real challenge, I recommend that you get minecraft and download the Aether I mod to fight her.
V1 Comment
30Dark Samus - Metroid Prime 3
31
Bouldergeist - Super Mario Galaxy
This guy isn't very hard unless it's a daredevil comet.
My Aunt Failed On This Battle. Just Once...?
32
Whitney - Pokemon Gold, Silver & Crystal
The hardest Gym Leader... Ever... Especially annoying if your strongest Pokemon is a Male an your other Pokemon are weak...
Her fat Miltank keeps rolling over my Quilava
Any moron who thinks this fight was easy obviously has never heard of the original Gold and Silver.
My friend thinks shes easy.(He's an idiot). - coolguy101
V5 Comments
33
Wario - Warioware Touched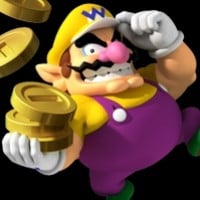 Wario is a character in Nintendo's Mario series who was originally designed as an antagonist to Mario.
34
Goro - Mortal Kombat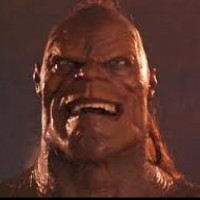 Goro is a fictional character from the Mortal Kombat fighting game series. He first appears in the original Mortal Kombat as an unplayable boss character, challenging the player before the final fight with Shang Tsung.
Goro is just brutal he does a ridicules amount of damage it took me several times just to beat him, he was the first in a long line of brutally difficult boss battles in fighting games. - egnomac
A total pain in the ass never been able to beat him.
He's actually pretty easy for me. I just had to work out my strategy.
After 2 weeks I couldn't beat him. So instead I always dodge or jump then attack.
35Ultimate Alma - Ninja Gaiden Sigma
36
Super Dimentio - Super Paper Mario
Why Super Dimentio? He's an easy boss.
! I love the boss and the music! It took a while, but you know what was harder? Count Bleck and Shadoo!
37Lou - Guitar Hero 3
38
Jasper Batt Jr. - No More Heroes 2
This guy is mind numbingly cheap. Just look up a Worst Bosses list on YouTube, look for one by someone named The Autarch, and the horror and rage will become evident.
This irritating little prick is just plain unfair.
Jaspers window will destroy you
39
Dark Link - Zelda II: The Adventure of Link
This makes me want to rip my T.V. to shreds in a paper shredder and throwing it in a volcano then throwing the volcano into the sun and throwing the sun into a black hole.
40C'Thun - World of Warcraft
PSearch List
Related Lists
Hardest Video Game Levels
Best Video Game Bosses of All Time

Top 10 Most Infamous Video Game Bosses

Top 10 Most Iconic Video Game Bosses
List StatsUpdated 20 Oct 2016
1,000 votes
497 listings
6 years, 55 days old

Top Remixes (37)

1. Sans - UnderTale
2. Mike Tyson - Punch Out!
3. Tabuu - Super Smash Bros. Brawl
TemmieHoi
1. General Tor - Iji
2. The Guy - I Wanna Be the Guy
3. Shadow Devil - MegaMan X5
ale4leo
1. Ghaleon - Lunar: Silver Star Story
2. Laraxia - Invasion
3. Mike Tyson - Punch Out!
MasterH
View All 37
Posts
Error Reporting
See a factual error in these listings? Report it
here
.