Johnny Depp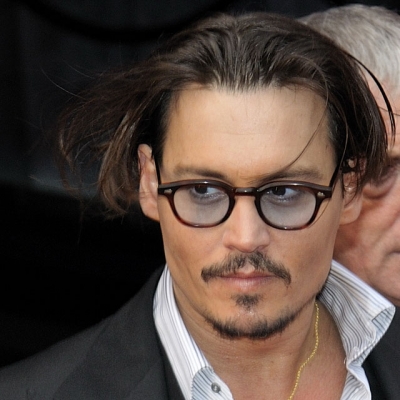 Found on wikimedia.org
Info
John Christopher "Johnny" Depp II is an American actor, producer, and musician. He has won the Golden Globe Award and Screen Actors Guild Award for Best Actor.
Comments
Top
Popular
Newest
Rhydian is not handsome at all if you try to compare with J.D.. Trust me..

The best pirate ever! What a great acting.. SUPERB! I want the autograph...
This man is absolutely GORGEOUS, but his looks are only part of what makes him so sexy. He has a dark, seductive manner. I watch everything of his I can find, because his acting ability is phenomenal. Much love to him. Stella Connor Saint Stephen SC.
There is no life without seeing Johnny Depp and thinking he's hot. However, he is much more HOT being Captain Jack Sparrow than Willy Wonka. I LOVE you Johnny Depp!
He is so hot!! I love him. :) so so hot... :) You Can't beat his hotness. He is so hot, he is hotter than the sun!
, Johnny Depp id the 14th PEOPLE HERE ARE STUPID! He should be 1st :O he's just sexy, hot, beautiful and very talented!
There is not one person alive or dead , male or female, as beautiful as this man. He is a God.
Handsome, sexy, talented, rich, all in excess! Sometimes he must be getting really bored...
Sexy Savvy!! I love him sooo much he should be number 1!!!
omg hes the hottest man in the world! im in love with him
Johnny Depp is soooooo goregous
he's the sexiest man in the world

omg! he is the hottest man a girl or women could ever lay eyes on!
hottt or what he is the fittest guy i have ever seen

Johnny Depp makes a perfect sexxxy pirate!!
Funny and Hot That is a Great Package.
DAMM.. he'z HOT!
Sexy Pirate ever - kimberly_frozenblood
he is a HOT pirate I would marry him!
Tourist... love his accent, his style
Doesn't age because he's an angel
Johnny Depp is hot! He burns me! - SpiderLover
Can't believe johnny isn't included in the top 10.
Many people adore him as a great n brilliant actor
Keep voting!
Related Lists
Greatest Johnny Depp Movies
Most Underrated Johnny Depp Movies
Top Ten Funniest Johnny Depp Movies
Best Johnny Depp Movies of the '10s