Top Ten Jpop and Kpop Bands
Aisatsu
I love japanese/Korean music vote which one you like best I might put in some artist
The Top Ten
1 SS501
2
Girls Generation
They're perfect in every way. They are talented and kind. They love their fans as much as fans love them. They never try to fake their image or anything in front of fans and always feel comfortable among their fans.
People might not know but their songs other than title songs are really good and touching. Especially in Japanese albums the songs have very good lyrics.
+1I really like the girls generation because they are gorgeous, and actually also there songs are nice also. Love you yOONa
They're perfect in every way. They are talented and kind. They love their fans as much as fans love them. They never try to fake their image or anything in front of fans and always feel comfortable among their fans.
People might not know but their songs other than title songs are really good and touching. Especially in Japanese albums the songs have very good lyrics.
The best K-Pop girl group and J-Pop band ever! I adore you Tiffany!
V 10 Comments
3
2ne1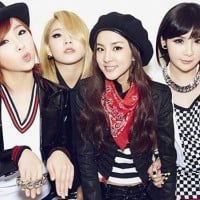 2NE1 is a South Korean girl group formed by YG Entertainment in 2009. The group currently consists of CL, Bom, and Dara.
V 4 Comments
4
Kyary Pamyu Pamyu
Pon Pon Pon one of her hit songs in America - Aisatsu
V 1 Comment
5
Perfume
Love them! They really should have a bigger fanbase because whats not to love about their outstanding talent and mindblowing creative performances. Amazing! Daisuki ;-)
They could take down Daft Punk... I KID YOU NOT! Perfume is an exceptional group that has so much talent and creativity. Just watch one of their performances and you'll see what I mean. Besides, they're ADORABLE. As much as I love Kpop groups, Perfume reigns supreme :))
I'm a Kpopper and this group is so adorable. Unlike AKB48, they look mature and womenly.
V 4 Comments
6
AKB48
AKB and the 48Group are more than normal idols, they are huge sweethearts and also cover important topics.
Look these girls up there awesome - Aisatsu
V 1 Comment
7
Vocaloid
I love Hatsune Miku, Oliver, Kaito and Gakupo!
I've been listening to vocaloid for a long long while and I really love it! I think the thing I like the most is that there is something for everyone! like pop music? they have it like heavy metal? they got it like screamo? they even have that!
I had watched them grew since 2005, I am so happy of what they had become today :)) sadly, orig members are slowly graduating (nonetheless I still support them haha) but still maeda-oshima era was the best! really!
V 3 Comments
8
BTS
Wait a sec, oh crap I could have voted for BTS, I didn't realize they were in this list, my bad.
BigHit Entertainment's seven member rookie group that are taking over the world!
Bts is the best! Highly active and will make you smile no matter how u feelin... BTS sarangheyo
V 7 Comments
9
Babymetal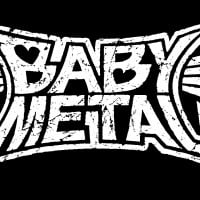 Babymetal is a Japanese metal idol band. Their line-up consists of Suzuka Nakamoto as "Su-metal", Yui Mizuno as "Yuimetal", and Moa Kikuchi as "Moametal".
Stellar! The freshest thing in music in a generation. Energetic, stellar, and fun all-in-one!
They are truly unique and admired. Plus their number #5 in the world, beating out EXO and 2NE1.
Remember: metal beats plastic every time
A unique and fascinating fusion of j pop and metal. A must see live act. Superb musicians. Love all three girls but moametal is my favorite.
V 6 Comments
10
Passpo
It's a Japanese idol group - Aisatsu
The Contenders
11
Kwon Yuri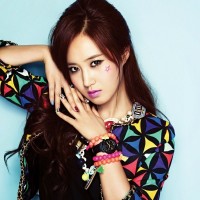 Yuri is my favourite member of SNSD. She is very good at dancing and singing. And also she is a good actress. She is very pretty.
The black pearl is a multi-talented kpop idol
Lol She's amazing and I love her but not a band people.
V 3 Comments
12
EXO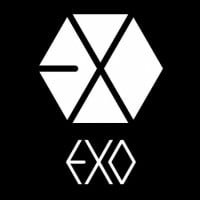 Exo is a South Korean-Chinese boy group based in Seoul. Formed by S.M. Entertainment in 2011, the group debuted in 2012 with twelve members separated into two subgroups, EXO-K and EXO-M, performing music in Korean and Mandarin, respectively.
I love Exo. Exo is the best. Exo is better than SNSD. I love Exo more.
EXO is better than few other bands even though they were rookies, they rose to a top level very quickly, they got talent, EXO-L
V 1 Comment
13
Yoon Bora
Bora is one of the most athletic female kpop idol
Also not a band but a great singer/rapper - Aisatsu
14
Kalafina
The most powerful set of vocals and incredible talent! Beautiful faces and personality were just a bonus!
Kalafina should be #1. Best Japanese group ever!
V 1 Comment
16 AAA
17
SHINee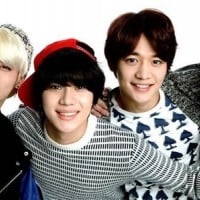 All members are talented. Their music is really good and they are great singers.Love them.
All members are very supportive to each other!
and shinee is best 4 me!
Most talented group I've ever seen!
Totally recommend for k-pop fans and jpop.
V 2 Comments
18
Infinite
I fell in love with their music style. Each of them has unique voices & tones. Not the typical boy bands. I also really like how they interact with their fans such as interacting with your own friends. Overall, I really like them because they're different & unique in so many ways; talents, looks, personalities.
Infinite has came up with fanomanal songs in both Korean and Japanese so I just love them and will always be an inspirit.
19
Arashi
I love Arashi they are all very close and support each other. their 17th year is coming soon
20
E-girls
I checked them out, they're pretty good. My favorite song is Dance All Night.
My favorite is Dance All Night! They're unique
They are amazing dancers & have great vocals. They also have amazing energy and MVs which makes the really unique! The girls are so beautiful too.
PSearch List
Recommended Lists
Related Lists

Top 10 Best KPop Bands
Best Male Kpop Bands

Best Kpop Girl Bands
Best Jpop Artists and bands

Best Kpop Boy Bands of 2013 and 2014
List StatsUpdated 19 Jan 2017
500 votes
42 listings
2 years, 180 days old

Top Remixes
1. Girls Generation
2. 2ne1
3. Kyary Pamyu Pamyu
Aisatsu
Posts
Error Reporting
See a factual error in these listings? Report it
here
.