Top 10 Male Kpop Dancers
besttoptens
The Contenders: Page 2
21
Jimin - BTS
All kpop idols idols trained in dance before being launched but very few are naturally born dancers. For me, every movement a natural makes is a dance. The way they walk, sit, or pose look like they are dancing. They are on (dance mode) 24/7. They are also masters of their bodies, so for any movement, every single part of their bodies are in the best angle and make beautiful lines. This is what I observe with Jimin and Shinee's Taemin. They both move gracefully, their steps are never heavy, and when they dance, it's dancing from h2t. The way they execute dance steps can't be learned, because I think they were born with those skills.
Are you kidding me? If you were going to add Jungkook up there--might as well add Jimin too. Jimin has more experience and studied dance for more than a year. This man here has a very diverse flow within his moves. He can literally change his style to all smooth, sly, and beautiful with so much emotion--to a club in only a few seconds!
I was honestly wondering... Why is Park Jimin not in the list?! I mean... He just looks so good while dancing... His movements may not be as big as others' but he would really catch your attention when he's dancing... Very captivating when dancing. I just love his style.
I only liked Jimin because he was cute but now whenever I see him dance, my heart melts because he is amazingly good! His smile and voice is my life! I love you Jimin! You deserve a higher ranking than this
V 20 Comments
22
Changjo - Teen Top
Despite debuting in a young age, he is so talented especially his dancing skills so awesome so perfect Changjo oppa keep up the good work fighting!
I love Teen Top because they seem underrated in kpop. Changjo is an amazing dancing and his skills have only improved over the years. TEEN TOP FIGHTING!
His style are unique and he can pull off any dance
V 1 Comment
23
YuGyeom - Got7
Definitely one of the best dancers
People need to stop sleeping on this boy. I mean have you seen his recent hit the stage performances?
He's incredibly talented, especially with freestyle and house.
V 1 Comment
24
Xiumin - Exo-M
Xiumin is completely underrated, but if you take a look at him, his dancing is amazing, the best in Exo-M, in my opinion. His angles are perfect and his moves are smooth. Sadly, he is unable to be the lead dancer because of his build which he can't change. So please vote for Xiumin!
V 1 Comment
25
Hoshi - Seventeen
Hoshi is the best rookie dancer.
Soonyoung with so much emotion and power he also really creative and imaginative. I don't know much about dancing but I'm sure know he is a great dancer
He's one of the best new dancers in Kpop. And his chroreographies are really good.
V 1 Comment
27
N - Vixx
N is best dancer ever! He won over 12-13 competition in whole nation. His blind-dance was very famous and fascinating. I love the way he move all of his body match with music
N is the reason why VIXX is my number two favorite kpop group (Teen Top is number 1). That man can dance!
He's one of the better dancers in K-pop and it surprises me that he is never mentioned in any topic about the top dancers. Actually, VIXX as a whole is pretty underappreciated (outside of the fandom) when it comes to dancing.
28
Jackson - Got7
Talented, hilarious and gorgeous. He has it all.
V 1 Comment
29
Seungri - Big Bang
Seungri is very underrated as a dancer he is as good as Taeyang is and also has a dance academy. He deserves more recognition
V 3 Comments
30
Shownu - Monsta X
They way he moves is amazing. He knows how to communicate through dance and express feelings and stories with it. I consider him to be the best dancer in Kpop. Monsta X just debut a year ago but once they get more popular he will definitely get attention for his awesome and amazing dances.
V 1 Comment
31
Hoshi
He choreographed most of SEVENTEEN'S dances, he's really creative. It's a unique genius of dancing!
32
JB - Got7
JB is good at dancing b boy and he look cool
I love his waving...I'm addicted to him
33 Junho - 2PM
34
Psy - Gangnam Style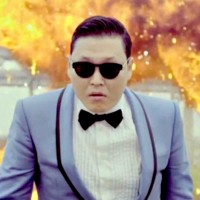 Park Jae-sang, better known by his stage name Psy, stylized PSY, is a South Korean singer, songwriter, record producer and rapper.
Oppa gangnam style dance was cool
36 Seungho - MBLAQ
37 B-Bomb - Block B
38
T.O.P - Big Bang
Best dancer ever... Don't worry T.O. P your dancing is terrible but your voice makes up for it.
Truly one of the best dancers in history.
V 1 Comment
39
Dongwoo
Why no one mentioned him? I'm so upset :( he is the best when he dance, his strong gaze can pulled fans emotion. he can tell whats the meaning or feel of his dance/song through his gaze
I find him amazing because he rap and dance well and he's really cool
I was looking for him after I voted for hoya... He is a well rounded dancer as well...
V 3 Comments
40
Donghae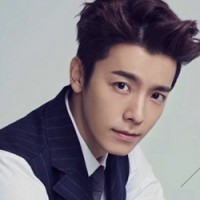 He swings lively and every time I watch him dance it is like I'm watching the trees swinging.
He is the best dancer in Korea. He is like an angel
V 1 Comment
PSearch List
Recommended Lists
Related Lists

Top 10 Best Kpop Male Rookies of 2012
Best Male Kpop Bands
Top 10 Prettiest Male Kpop Idols

Hottest Male Kpop Groups
Best Male and Female KPOP OTP
List StatsUpdated 23 Jan 2017
2,000 votes
50 listings
3 years, 34 days old

Top Remixes (7)

1. Taemin - SHINee
2. Hoya - Infinite
3. Hyunseung - BEAST
besttoptens
1. Hoya - Infinite
2. Lay - Exo-M
3. Kikwang - BEAST
tahiz4
1. Wooyoung - 2PM
2. Changjo - Teen Top
3. Jo Twins (Youngmin and Kwangmin) - Boyfriend
zack
View All 7
Posts
Error Reporting
See a factual error in these listings? Report it
here
.