Top 10 Mario Villains
The Top TenXW
1
Dimentio
Dimentio. The Master of Dimensions! The Pleaser of Crowds! And my all time favorite Mario villain and maybe my favorite video game villain period. First off what makes this guy unique is that he believes his goals are justified and that those who oppose his goals are the evil ones. And let me remind you his goal is to destroy all worlds and replace them with new ones. And I am not entirely sure what he deems perfect will be a good thing. It would probably would look like something from a nightmare of a kid who hates clowns. Also this guy uses similes a lot. And doesn't stop to insult the heroes either. Also he manipulated Count Bleck and the heroes to achieve his goal. And if it wasn't for Count Bleck and Tippi using the power of their love to revive the Pure Hearts Dimentio would have probably succeeded. And who knows if he did truly die. After all Dimentio is a magician. So he probably has tricks up his nonexistant sleeves. Oh and Dimentio's face is not a mask. I am tired of people ...more
Totally THE BEST villain. There were little hints sprinkled within the game about his true purpose, but nobody saw this coming. Unlike count bleck who, spoilers, decides nothing matters anymore without tippy, the love of his life, Dimentio actually wants to destroy all worlds, making better ones, becoming a god. He's a genius in that he pretends to serve count bleck but in reality, wants all the power to himself. He probably was the one Mario villain that got the closest to his goal. Plus, he's an absolute nihilist, not caring for the other people in the worlds, only caring about becoming omnipotent. He's a sociopath who made a master plan from the very beginning. On top of all that, he's an enjoyable villain. Dimentio is by far the best villain, no question about it, and I'm really sad that he didn't get the attention he deserved as one.
When I first saw this guy back when I was 9, I knew he was going to be something special. Whats not to like about this guy? He got what he needed to be done done, and he played everybody. His magic capabilities are just plain awesome and not to mention his unique design and personality. He's very cocky and slick but not too conceited to become annoying. I also like that even as he supposedly dies he decides to take everything down with him. He was a real threat and such a sweet turn instead of the usual "kidnapping the princess or gaining ultimate power" cliche, no, he wants to destroy everything to rebuild it in what he deems perfect. He had gotten so close to reaching said goals too and he didn't even need to do anything to get that far. Truly a magical villain.
I absolutely love this boss. He brings back memories of me playing Super Paper Mario when I was younger. This dude was also VERY hard to fight.
V36 Comments
2
Bowser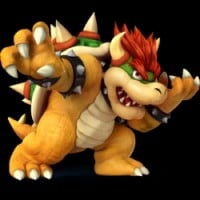 Bowser or King Koopa is a video game character and the primary antagonist of Nintendo's Mario franchise.
I will admit that he is not the smartest or most evil villain but come on! He's a big bad fire-breathing turtle monster who is never gonna give up until he has accomplished his goals. I like how in Mario & Luigi Dream Team Bowser actually outwits another villain, Antasma in being the better villain in that game. Because its usually another villain who outwits Bowser and sometimes he even has to team up with Mario.
The Koopa King is the main antagonist of the entire Mario series, so he is the obvious choice for best Mario villain as well best video game villain. Fawful, Dimento, whatever! Stomping fools is Bowser's job, so get lost!
Everyone says he's an idiot, but look at Paper Mario 64, Mario & Luigi Dream Team, and the Super Mario Galaxy games and you'll see he can be a serious threat!
Should be 1 bowser is cool
V9 Comments
3
Fawful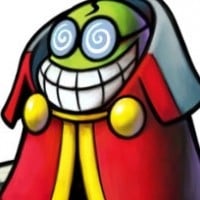 From a lowly sidekick, to a superstar, to a lowly salesman, to the one who'd turn the whole Mushroom Kingdom upside down, by himself! He's received a huge power-boost and is the second final villain Bowser faces. Imagine a ten-foot monster who shatters giant boulders with a single punch, who could breathe gigantic amounts of fire effortlessly, who can even absorb smaller foes and eat them, who can transform into a giant fighting machine the size of his own castle… that's what you'll need to battle Fawful. What does Fawful have in his arsenal? Like 99% of Bowser's army plus his own Fawfulized army, Bowser's castle, a castle that is able to turn into a giant, mechanized fighting robot that was able to launch giant unavoidable beams and large gravity-sucking holes, the Dark Star, the entire Mushroom Kingdom in his hands, and himself (intelligence, half of Dark Star's power already in him, yup). Heck, even Bowser couldn't believe someone this evil existed, nobody believed such a villain ...more
Fawful is just the best. He starts out as the hilarious sidekick of Cackletta in Mario and Luigi: Superstar Saga and practically does EVERYTHING to make her plans succeed. He sees through all of Mario and Luigi's tricks, destroys the Koopa Cruiser, and even retrieves Cackletta's soul at the moment of her death. He tries to betray Cackletta later but is defeated by the bros. He plots his return in Partners in Time and actually makes an enormous comeback in Bowser's Inside Story, thinking each step through, carefully and ingeniously imprisoning the bros. inside Bowser and leaving Bowser almost powerless against him via brainwashing minions. He even takes over the entire Mushroom Kingdom and turns Peach's Castle into a GIANT FIGHTING ROBOT! He seizes control of the all-powerful Dark Star and all the way is a funny, quirky villain who has a very unique character. Plus he has fury.
Unlike other Mario villains this one is not a one shot character. At first he is the quirky but smart minion of Cackletta in Mario & Luigi:Superstar Saga, then the still hilarious Badge Salesman in Mario & Luigi:Partners in Time, but then he becomes the main villain in Mario & Luigi:Bowser's Inside Story. But sadly it seems he was defeated for good and we can only we hope he will return one day with more chortles then ever.
Why is he not number 1
V20 Comments
4
Bowser Jr.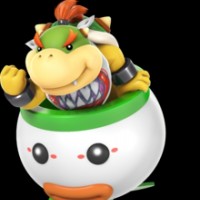 Bowser Jr., or sometimes simply Jr., is a video game character who appears in Nintendo's Mario franchise as the secondary antagonist. As his name implies, he is the son of the series' primary antagonist, Bowser.
He is shadow Mario, he can reincarnate things, and his theme from smg is my favorite Mario song. Him and diddy kong should've been in Mario kart 8 instead of baby rosalina and pink gold peach.
He may be cute, but the koopa prince is also smart. Bowser Jr will build a robot and smash the opposition flat. Making Bowser proud.
Most underrated character EVER! - HeavyDonkeyKong
V1 Comment
5
King Boo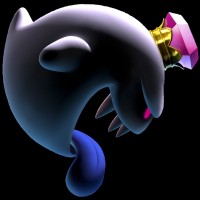 While Bowser just wants to conquer the land and capture Peach, King Boo enslaves all ghosts and tries to destroy reality just so he could get his revenge on Luigi, even threatening to imprison everyone he loves in paintings for all eternity. He's simply cold, cruel and sadistic, crazy on revenge, and that makes him one of the most evil villains of the franchise.
King boo is awesome because he was the first villain to ever capture Mario, and he was better than Bowser in both Mario kart double dash and wii and he just looks and sounds amazing.
He NEEDS to be higher, he's AWESOME! I love Luigi's Mansion Dark Moon! He's so unpopular, he's not even gonna be in Mario Kart 8!
He's amazing he captured mario twice and should of been in mario kart 8 not pink gold peach
V13 Comments
6
Count Bleck
Without a doubt the most complicated villain in the Mario series, and dare I say, one of the most complicatwd villains ever. He tries to destroy every world because he lost his loved one, and now everything lost meaning to his eyes. He lies to his underlings, saying that he wants to create a perfect world, while in reality he doesn't want to recreate anything, he just wants everything to die, and the only one who understood his true plan was Dimentio (which is my second favorite. ) Also, the loved one he lost is your partner Tippi. So, when you go face him, he does a somewhat regretful speech about how it doesn't matter anymore, because he's gone too far. Truly a fantastic character, especially considering that this's a Mario game.
Deep, complicated, funny, etc. Count Bleck is my favorite behind Fawful, and I think he should return in Paper Jam. - Garythesnail
He is coolest, the most handsome and the best villain forever!
V3 Comments
7
Wario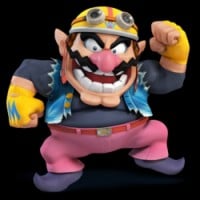 Wario is a character in Nintendo's Mario series who was originally designed as an antagonist to Mario. His motives are driven by greed and he will take the side of whoever will give him the most pay. Although he may seem like just a mean man with no heart, he does have a very tragic past.
I hate just about every villain on this list, so I had to go with Wario. Wario's only a villain in one true Mario game though...
Wario is the fattest villain and character in the game
V2 Comments
8
Bowletta
Basically Cackletta but creepier and more powerful.
Bowletta looks like Bowser's sister
9
Dry Bowser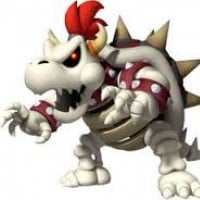 I think Dry Bowser looks awesome, but I feel like his existence is a bit of a scam. He's a clone character and was loved by game designers so they stuffed him in over and over again. - DCfnaf
V2 Comments
10
Waluigi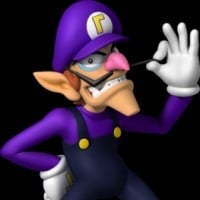 Waluigi is one of the most creative characters Nintendo has ever created. I love this guy!
He's not a good or developed character like some of the characters in the contenders area. - DCfnaf
I hate this guy he teams up with wario... AWFUL
V3 Comments
The Contenders
11
Cackletta
Cackletta looks like the devils wife
12
Antasma
Antasma became one of my favorite villains the moment I first saw him. His design just looks so badass and his theme sounds so epic. I think Antasma is better than Fawful, who I don't really like. (Yeah I said it, FIGHT IT! )
Antasma had a pretty neat design, an intense boss fight, and a awesome music track to go with it. He deserves much more character development and screentime than what he actually got.
He deserved to be the final boss
Antasma should be higher than this
V3 Comments
13
Dark Bowser
Are you kidding me?! Dark Bowser should be number one tied with a favorite villain of mine I also think dark Bowser should replace Bowser all in favor?
I know Dark Bowser just seems like a darker clone of Bowser, but he's much more than that. Dark Bowser is living embodiment of darkness that wants to cover the entire Mushroom into eternal darkness.
Dark Bowser wasn't really the main villain, just a manifestation of the Dark Star. Still cool, though. - Garythesnail
14Gooper Blooper
15
Kamek
How is Dimentio higher than Kamek? Dimentio was in 1 game, and Kamek has been in lots! He is the main antagonist of the awesome Yoshi series, and he has aided my other favorite character, Bowser, many times!
He sucks. After 3 games he still can't capture the babies for good. Seriously? How hard can it be to capture them?
V1 Comment
16
Birdo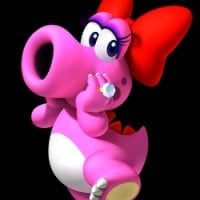 17Petey Piranha
18
Donkey Kong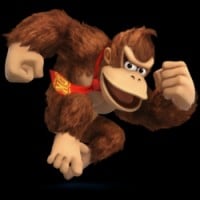 Donkey Kong is an arcade game released by Nintendo in 1981. It is an early example of the platform game genre, as the gameplay focuses on maneuvering the main character across a series of platforms while dodging and jumping over obstacles.
V1 Comment
19Eely-Mouth
20Midbus
PSearch List
Recommended Lists
Related Lists
Top 10 Secondary Mario Villains
Top Ten Best Paper Mario Villains
Top 10 Mario & Sonic Villains
Top 10 Greatest Mario Games of All Time

Top Ten Best Mario Characters
List StatsUpdated 9 Dec 2016
500 votes
76 listings
6 years, 40 days old

Top Remixes (8)

1. Bowser Jr.
2. Bowser
3. Fawful
HeavyDonkeyKong

1. Bowser Jr.
2. Birdo
3. Bowser
Cheese5831

1. Fawful
2. Bowser
3. Dimentio
Johnny4t
View All 8
Posts
Error Reporting
See a factual error in these listings? Report it
here
.