Top 10 Most Annoying Voices Ever
OzzyVanHalen
The Top TenXW
1
Justin Bieber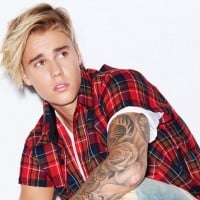 Mum: what's that annoying screechy sound?

Me: oh, it's justin Beiber's singing

Mum: oh ok. I thought the neighbours were strangling a cat
Okay. Thank God he's at the top, safe. I knew he was gonna be SOMEWHERE NEAR the top. I don't wanna say what I have in mind for JB for killing good music. Good music is Queen, Led Zeppelin, AC/DC, Jimi Hendrix, and that kinda music. By the way, Freddie Mercury has the best voice on the planet, and nobody will ever compete. Especially not... Beaver man--I mean girl.
RIP Freddie.
I HATE THIS GUY!, HE SOUNDS LIKE & YEAR OLD GIRL, GET OFF THE RADIO JUSTIN! - dragon13304
His voice became deeper, but still annoying! Gimme a break please!
V21 Comments
2
Miley Cyrus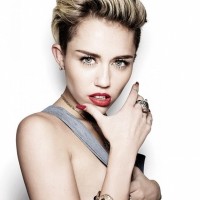 Not only is her speaking voice absolutely annoying, but she is so full of herself. Take off the 50's underwear shorts and just sing real songs...
Miley Cyrus sounds like a donkey that sucked up a whole bunch of helium and got an extra squeaky voice. Miley Cyrus writes the worst songs in the world and she sounds terrible. I can't stand her.
The kind of voice that could bend steel. And the fact that she never shuts up doesn't help much either...
If she were normal again and stayed with country, she would have a beautiful voice like she used to have. - doctorman
V11 Comments
3
Fred From Youtube
sounds like he sucked in a bunch of helium - Trivium
It's like he sucked up all the air from a balloon and started yelling! ANNOYING!
God, I wonder what type to of drug he did to achieve such an hysterical voice. - EmperorCales
That voice gives me nightmares
V6 Comments
4
Rihanna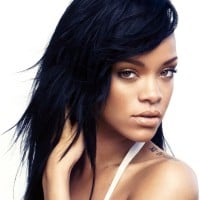 I once read somewhere in an article that someone always wants to stab himself after hearing her voice.

NO TALENTS! Can't sing, can't dance, can't write songs. She's only half naked in every videos...
@ Alexandr: that's right. electric voice.

and BTW, she can't dance. :)) - sdravenson
Why is she even aloud on the stage?
V9 Comments
5
Barack Obama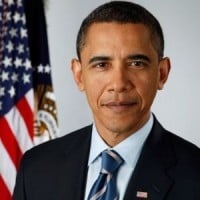 Arrogant, snotty, short clipped, ending on the high note, sentences. Saying nothing. All the while with his chin in the air. I can't stand listening to him, always get off his face as quickly as possible.
I will throw a party the day this guy isn't our president anymore. If we get yet ANOTHER bad president, I swear I'll move to Canada. - RockFashionista
This guys just isn't who he said he was. Can't stand listening to him anymore.
Leave Obama Alone, Haters! Go Hate Bush!
V6 Comments
6
Spongebob Squarepants (Cartoon)
In the SpongeBob SquarePants Movie 2, SpongeBob's laugh was used as a torture device. I can understand why.
SpongeBob arabic voice sound better.
I'm suprised SpongeBob is under Rihanna because Rihanna's voice is not annoying while SpongeBob has one of the most annoying voices ever
I want this to come off of tv - theferbinator
V5 Comments
7
Shakira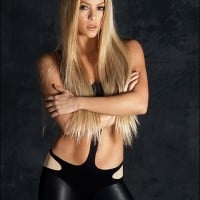 I hate her she is annoying she has a goat voice -
She should be no. 1 she has a man voice -
Shakira voice has a goat stuck in her throat
She is just awful
V10 Comments
8
Julia Gillard
worst polition and the worst voice in the world
And um I believe that australia should be this and that...
Yeah julia shut up, your the worst thing 2 happen to this beautiful country
Us Aussies had to deal with her voice for three years... It was hell!
V4 Comments
9
Pee Wee Herman From Pee Wees Playhouse
omg he is so annoying! especially the laugh! - shikatoku
You think HE'S annoying? I should really introduce you to robot Pee-Wee Herman on Flight of the Navigator. His laugh is enough to haunt my nightmares. - RockFashionista
His is really annoying by the way you look nice go out with me could yoy
10Beavis From Beavis & Butthead
The Newcomers
?
Poppy Harlow
It is scandal that women with quacking voices are allowed to be the presenters of the news. Does Harlow think it is cool to modulate her voice that way? I am sure she was not born with this irritating, Donald Duck squeak. There should be a position on T.V. for a person to monitor standards like appearance, voice etc. Universities for actors have speech courses and so should T.V. presenters. Harlow should compete with Laura for the 1st place. PS - There are more quacking-voice women among the CNN presenters but Harlow deserves to be the winner of all.
?
Ted Cruz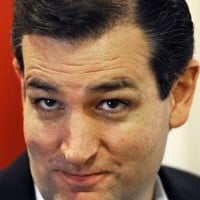 BAdd New Item
The Contenders
11
Katy Perry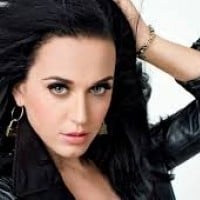 The world is less peaceful as it is, we do not need to hear his music and voice
She is an amazing singer and should not be on the most annoying voices!
12
Steve Urkel From Family Matters
His voice is annoying, but the point is to make him like that.
13
Nick Jonas From The Jonas Brothers
I've listened to lady gaga, kehsa, katy perry, and this bag of flying ass is the worst singer ever. I don't even know why they would choose this "thing" to be a singer. he's almost as bad a justin beaver! atleast this guy has hit puberty
he sounds like a rodent being run over by his wheel. I honestly have no idea why people think he has the voice of an angel.
He sound like a chipmunk running over himself with a monster truck, if that were what he was, then I can see why the chipmunk is doing that. - doctorman
14
Mariah Carey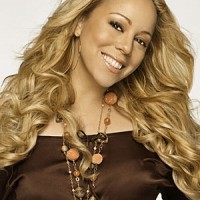 15
Lady Gaga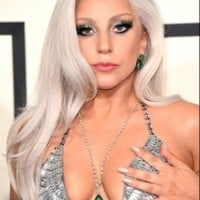 16
Lil Wayne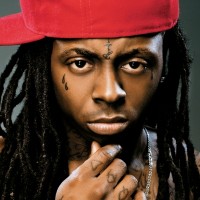 This guy has like the most irritating voice ever. He sounds like a rock scratching a chalkboard.
17
Rainbow Dash from My Little Pony: Friendship is Magic
Oh this is so true.
18
Ellison Barber
Ellison talks through the base of her nose and it drives me crazy! Every time she comes on Fox I have to change the channel. Why doesn't someone show her how to speak from her diaphragm. I don't care how smart she is she could drive anyone crazy with her horrible voice!
Nasal high pitch valley girl voice at a speed too fast to follow. I'm a Fox junkie, but when she comes on, I have to mute or change channel
Ellison needs to slow down when she talks on news reports. Take a breath!
What are they thinking I have to turn her off every time is wrecks my day.
V8 Comments
19
Ariana Grande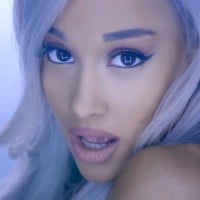 I think she has a nice singing voice. Her speaking voice, on the other hand, makes me want to claw my ears out!
Horrible baby voice while speaking
20
Elmo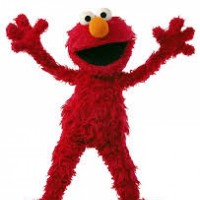 I loved Elmo as a kid, and I didn't really focus on his voice. Now I completely understand that his voice is very annoying. I don't hate Elmo, but I'm just saying that he is kinda funny, but his voice is still annoying, but funny. - Godisawesome1
Most annoying voice ever!
BAdd New Item
Related Lists

Music Artists With the Most Annoying Voices

Women With the Most Annoying Voices

Top 10 Playable Super Smash Bros. Brawl Characters With the Most Annoying Voices

Most Unique Singing Voices

Greatest Rock Voices
List StatsUpdated 27 Nov 2015
600 votes
92 listings
5 years, 240 days old

Posts
Error Reporting
See a factual error in these listings? Report it
here
.