Most Demanding Sports
decorulez97
The Contenders: Page 2XW
21
Endurocross
The same as motocross, but races last a lot longer, between 3hrs and sometimes up to 6 hours+.
I do this and it takes skill, performance, strength and fitness!
This is truly a difficult sport, really similar to motocross
V2 Comments
22
Mixed Martial Arts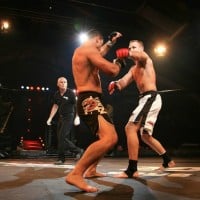 Mixed martial arts is a full-contact combat sport that allows the use of both striking and grappling techniques, both standing and on the ground, from a variety of other combat sports and martial arts.
Definitely more taxing than boxing. Fights against the cage or on the mat are constant battles against your opponent. There's no resting. Taking a breath with a fighter landing elbows and knees on you is a great way to get knocked out.
We have a lot to practice my practices go on for like 2 hours and that includes sparring. It's harder then any other sport besides motocross.
Way harder than any other sport. It's wresting, boxing, and getting hit/kicked in the head, the legs.
How this is not top 3 boggles my mind...
V3 Comments
23Rhythmic Gymnastics
24
Field Hockey
Much harder than ice hockey, smaller surface area of stick, only use one side of the stick, incredibly demanding and there is no stop in the running, whether or not you have the ball. The stick handling is incredibly complex and there's at least 9 different ways to shoot, depending on your exact positioning and the situation. Constantly analyzing the field and running works your mind and your body and unless you've played its unlikely you would know how hard it really is
The intensity of field hockey is really underestimated by non-players. There is a reason to why the amount substitutions a coach can make is unlimited, players are expected to give their all for 8-10 minutes, then rest for 5 and go again. The fact that the stick used in field hockey is relatively short also adds another tough phsyical aspect to the game, since the length of the stick makes it so that players have to run bend over. Try 5 minutes of sprinting whilst bend over, pretty hard.
25
Ice Hockey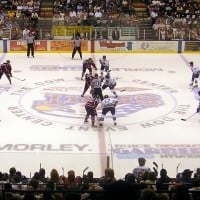 Ice hockey is a contact team sport played on ice, usually in a rink, in which two teams of skaters use their sticks to shoot a vulcanized rubber puck into their opponent's net to score points.
Why has no one mentioned ice hockey it must be one of the most physically demanding!
I play hockey all winter and race mx all summer...I would have to put hockey up there for sure, but mx is a more extreme beast in about every way.
27
Auto Racing
Formula One is insane, people have no idea the shape the drivers have to be in...
28
Golf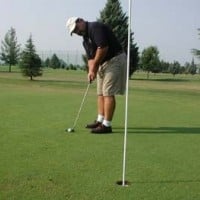 Golf is a club and ball sport in which players use various clubs to hit balls into a series of holes from a range of 80 to 600 yards on a course in as few strokes as possible.
In high school golf competition, we had to walk all 18 holes while either carrying or pulling our bags. Hot, cold, windy- player has to be good at adapting to changing environments. This is more of a mental game and you have to be in the right mindset with a positive attitude if you want to stay consistent. Lots of pressure from good players watching you. Tiger showed that people play much better and have increased endurance when they're in shape. Up until Tiger, no professional golfers worked out. Professional golfers today do workouts that help with their swinging form. Try swinging a club 60-100 times and hitting the ball perfectly every time!
While it is hard to play golf, is not really physically demanding at all
29
Wheelchair Basketball
This more demanding than just Basketball because it's all arms pushing, shooting and passing!
30
Lacrosse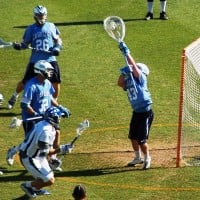 Lacrosse is a contact team sport played between two teams using a small rubber ball and a long-handled stick called a crosse or lacrosse stick.
I play lacrosse and not as hard as motocross but I have had my elbow and wrist broken
Try stopping a rubber ball coming at 115 mph with your body, no padding
The running of soccer, the physicality of hockey and football, and the mental focus unlike anyother
31
Skateboarding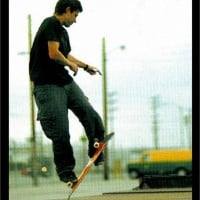 Skateboarding is an action sport which involves riding and performing tricks using a skateboard. Skateboarding can also be considered a recreational activity, an art form, a job, or a method of transportation.
There's so much technicalities and the way you have to have everything perfect or you are going to fall hard. You have to have balance, consistency, board control and a big set of balls.
You can never master skateboarding because the amount of skills, tricks and spots are endless.. There is so much more to it than standing, pushingaand jumping. People think skateboarding is simple. Its about timing, skill, balance, consistency and skateboarding is so techniqual. You need a big set of balls to skate, big gaps, leaps and just facing fears is huge. Skateboarding should be in such a better place than 25th.
Half pipe skating use almost every muscle in your body. Airobically equal to boxing. 5 minutes of half pipe skateboarding equal to 2 full games of rugby league.
32
Aussie Rules Football
AFL(Australian Football League or Aussie Rules) is easily one of the most demanding sports across the board. If you haven't seen a match before you wouldn't be able to comprehend it. It is a very technically, physically and mentally advanced sport which requires athletes to perform at their peak every single week. Players have to run between 15-30 kilometres during a game at high intensity ranging from normal running to intense long distance sprints.
V2 Comments
33
Synchronized Swimming
You just take 1 look at this sport and then decide where it should be on this board go on google it! Then come back and vote!
V1 Comment
34
Motorcycle Racing
Half an hour of motor cross equal to playing 10 games of football back to back. A days motor cross 4 races at 25 minutes per race equal to a day of Tour de France bicycle race.
No one realises how physically demanding motocross is untill they try it, not only do you need to be fit, you need to be bike fit, something that's is completely diffrent to just regular fitness
35
Nordic Skiing
How the hell is golf and darts ahead of XC skiing? And what is "snooker"? Just look at the finish line at any serious ski race and examine what you see. Watch everyone collapse to the ground in pain after skiing their heart out for up to two hours depending on the race. You'll never see anything like that in any other sport. Skiers have to go out in blistering cold, insane winds, storms, etc. no matter what. I know because I ski competitively and I'd like to see any golfer, darts player or hell even basketball or hockey player do what we do on a regular basis. I'd like to see them ski a 15k classic mass start with 90+ racers and 100km/hr winds. I'd like to see them do a two hour interval workout in -30 Celsius. If you want to challenge your strength and endurance to the extreme, look no further than this sport.
36Biathlon
37
Basketball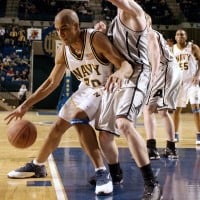 Basketball is a sport played by two teams of five players on a rectangular court. The objective is to shoot a ball through a hoop 18 inches in diameter and 10 feet high mounted to a backboard at each end.
Basketball requires high class aerobic and anaerobic fitness for an entire 40 minutes (or 48). On top of this, an athlete must be powerful throughout every major muscle group - it's not all lower body. Good luck trying not to sweat when playing a game of Basketball!
This has to be one of the most demanding sports! Non-stop movement up and down the floor with the only rest being on Timeouts or period breaks. On top of the running side of things, Basketball requires great Hand-eye coordination as well as Muscular Strengh, Muscular Endurance and Muscular Power. And to top it off you most certainly have to be Quick and be Agile. This deserves a higher rating!
Whoever made this list is poorly informed on fitness levels, speed, strength and coordination required. To lust foitball before basketball is absurd.
V1 Comment
38Olympic Weightlifting
39
Volleyball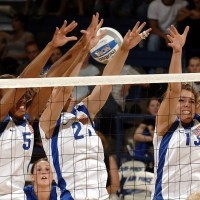 Volleyball is a team sport in which two teams of six players are separated by a net. Each team tries to score points by grounding a ball on the other team's court under organized rules.
In Volleyball you are always practicing. You have to do whatever it takes to get the ball. Go to a hard gym floor, jump in the air and belleyflop onto the floor. In volleyball season all good players have bumps and bruises on their arms, shins, legs, faces even. You have to stop a ball that is going 85Mph with whatever body part you can get to it. Everybody thinks volleyball isn't a sport, but you won't say that after a day in Practice.
40
Sailing
People don't give sailing enough credit. It is both mentally and physically challenging
I can say sailing is far more difficult than soccer
To list sailing next to basketball is silly.
V1 Comment
PSearch List
Related Lists
Most Dangerous Sports

Top Ten Hardest Sports

Top Ten Greatest Sports
Top 10 Sports Shoe Brands
List StatsUpdated 25 Sep 2016
7,000 votes
80 listings
5 years, 161 days old

Top Remixes

1. Swimming
2. Water Polo
3. Full Triathlon
spidey790
1. Cross Country
2. Swimming
3. Track (Pole Vault)
chubbymuffin123
Posts
Error Reporting
See a factual error in these listings? Report it
here
.