Most Evil Disney Villains
anthonybecerra831
The Contenders: Page 2XW
21
Lots-o'-Huggin' Bear
This is a truly tragic villain we have here.
V2 Comments
22Amos Slade
23
Turbo
Turbo was once a popular video game character until he got jealous when a new racing game came out. He screwed up racing games and when "Sugar Rush" came out, (SPOILER ALERT! ) he disguises himself as "King Candy", planning to screw that game up as well.
Turbo basically disguises himself as a Disney sidekick, which is something that Disney has never really done before.
Not to mention that he ends up manipulating his world so he can get what he wants. He basically ends up messing with everybody's memories and uses that to take over. Turbo is terrifying!
He is more evil than what I expected at least make him higher than Gaston. Come on. - Anonymousxcxc
He's A Child Abuser
V5 Comments
24
Horned King
John Hurt did an epic job of emphasising just how evil this guy really is. He will stop at NOTHING to get what he wants, even if it means killing off innocent cuddly creatures and sacrificing children.
He definitely is pretty evil. He looks like a devil to me but too bad he thinks that his power cannot die but he is wrong; he died all right.
The horned king is as evil as the devil
25
Governor Ratcliffe
He always is greedy. He loves gold. I like him too.
26
Bill Cipher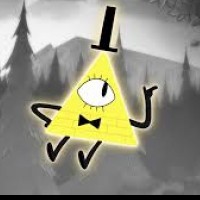 Bill Cipher is a triangular dream demon formerly existent only in the mindscape who wished to gain access to the real world. He has been running amok in Gravity Falls, Oregon since being summoned by Stanford Pines over thirty years ago. He is known for his mysterious demeanor and sadistic humor. He ...read more.
Come on! He DESERVES To at least be in the top ten! He invaded the mind of someone who is most likely 60-80 years old and possessed the body of a TWELVE year old boy. AND HE IS THE SYMBOL OF EITHER THE ILLUMINATI OR EYE OF PROVIDENCE. Don't you see what I am talking about? This guy is pure evil!
Why the heck is Bill so far back? HE KILLS PEOPLE FOR FUN FOR CRYING OUT LOUD! He's plotting the end of our dimension right now! No Disney villain has ever been as evil as him! - StevenU
He finds amusement in mortal's pain and succeeded in bringing the apocalypse. That's what I'm talking about!
He is able to harm 11 dimensional beings!
V9 Comments
27
Hopper
Hopper seriously should be before Jafar because he atually does his dark deeds like Scar. Almost all of the other Disney villains fail to do so. All they are to me is a bunch of winy losers. But Hopper! My god does he terrify me! Good job hopper! :-)
Hopper's pretty evil too but I still think Frollo's more evil than Hopper in my opinion.
28Lyle Tiberius Rourke
29
Professor Ratigan
Ratigan has the most evil smile any Disney Villain could ever pronounce. He is voiced by the late Vincent Price. Vincent Price is the king of playing villains, infact he not only hardly ever plays a good guy, he has played the most evil roles of all actors in history. You've just got to see his eyes when he flies into a rage. They glow red and that's precisely why he murders people non-stop every time he can't get his own way. One of the most unbeatable villains in Disney history, tell you!
Ratigan hates it when you call him a rat. He warns anybody who dares to do so what could happen if you make him upset. Even Basil calls him a rat. And besides falling off the Big Ben is deadly enough to kill you is which what happened with Ratigan. He fell off the tower and died and there was no way he could have possibly survived the fall.
Evil and greedy rat! And also self-centred. His only intentions are murdering anyone who tries to stand up to him.
It's all in his villain song. 'Even meaner? You mean it? Worse than the widows and orphans you drowned? ' Excellent villain material!
V2 Comments
30
Zira
Come on! Zira is evil! She has lullaby for her young cub which is all about death!
She took revenge on Scar by attempting to kill Simba but that failed.
31
Ratigan
Why is Ratigan on here twice? He's already listed on number 29.
32Edgar Balthazar
33
Gideon Gleeful
When A child is the enemy of an old guy who scams the citizens of a town, you know you will need to BUY MORE KEYCHAINS! He summoned bill to steal the combo and he failed, tried to strangle Dipper, Tried to Shrink Or "Anhialate The entire pines family, and was another psychic froad! And all it took to get the deed was by blowing a whole in the log cabin wall. Really?
V1 Comment
34
Kaa
Top 10 Creepy Disney Characters

Number 2: Kaa from The Jungle Book
V3 Comments
35
Captain Hook
Well, even if he sometimes is dorky and funny, I love how he manages to get control of his hook and how he has that sword fighting skills. Sure, he's not the most evil villain, but I love his personality and I think he is awesome
He is my favorite Disney villain after McLeach. He is somewhat of a coward, especially when the crocodile comes for him; he also has a habit of crying when Peter Pan gets the better of him. But that is why he's so funny and loveable. He's also very skilled with a sword. He always makes me laugh. I love him.
I love that he sometimes is coward, but I love those sword fighting skills. He's so funny and just gives me a good laugh.
V2 Comments
36
Frollo
I agree that he should be number one but why is he on this list twice? That's about three villains now that's been listed twice.
Frollo is so being robbed! He should totally be number 1, or at the very least number 2 to himself!
V2 Comments
37
The Red Queen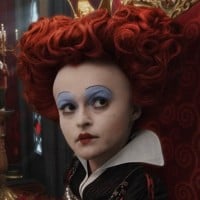 I bet PETA would have a field day if they inspected her castle. She uses monkeys as candelabras, ravens to hold up chandeliers and pigs as foot rests.
I can completely agree with this. I think you mean this as in the Alice in wonderland one and if you do I agree. She's like a little kid. If she dosint get what she wants she throws a tantrum. But instead she throws a tantrum and cuts off the person's head of who angered her. Also she plays croquet with animals. She uses flamingos as mallets and porkipines as the ball. Do you know how painful that must be to them! She's pretty evil...
Helena Bonham Carter has a knack for playing baddies. Mrs Lovett, Bellatrix LeStrange, Madame Therandier and The Red Queen with perhaps more to come.
V1 Comment
38
Bellwether
I mean seriously I did NOT expect that wow! So so startling they should have made a more you know like a hyena or jaguar or something but certainly not a sheep.
The Hidden Main Antagonist In Zootopia And She Is The Sheep
Quit Acting Cute you sheep and shut up - VideoGamefan5
V2 Comments
39
King Candy
Why is he on this list twice?
40
Percival C. McLeach
McLeach deserves to be among the tops, because he is dark, cruel, sinister and sadistic. He first of all made the rangers believe that Cody had been eating, after that he threatened Cody with some knives and even throwing some knives above Cody's head. And the most evil part was that he was really going to feed Cody alive to some dangerous Saltwater Crocodiles, and he would have succeeded if Bernard never had interfered. That makes McLeach one of the 9 darkest and most evil Disney Villains ever, while the others are Frollo, Sykes, Judge Doom, Scar, Maleficent, The Horned King, The Coachman and Chernabog.
This guy more than well deserves a spot on this list, because he's a greedy poacher who LOVES killing and will do whatever he has to in order to get filthy rich. By the end of the movie he even attempted to feed Cody to the Crocodiles. And he has his own twisted way of singing "Home on the Range". He's cold and sadistic and loves it. He definitely makes a good villain.
Nothing personal boy, but I wouldn't want to disappoint the rangers. They was looking so hard for ya, and now... they're gonna find ya!
This is the most realistic villain in Disney History. Poaching is a legitimate thing.
V1 Comment
PSearch List
Related Lists
Favourite Disney Villains

Most Evil Naruto Villains

Coolest Disney Villains In Kingdom Hearts
Most Evil Pixar Villains
List StatsUpdated 23 Oct 2016
1,000 votes
89 listings
5 years, 348 days old

Top Remixes (24)

1. Maleficent
2. Jafar
3. Scar
GoblinRuler

1. Scar
2. Frollo
CDShark

1. Scar
2. Shere Khan
3. Judge Frollo
haiimm6
View All 24
Posts
Error Reporting
See a factual error in these listings? Report it
here
.