The 10 Most Evil Villains In Video Games
Mr_Vorhias
The Contenders: Page 2XW
21Nightmare (Soul Calibur)
22
Dimentio (Super Paper Mario)
Dimentio is probably the most evilest villain Mario ever faced. He tried to destroy all worlds just to replace them with his own worlds. And he does this but getting close to Count Bleck and betrays him at the end. He also used Mario, Luigi, Peach, and even Bowser to help him achieve his goals by having them take care of Count Bleck so he can take control with Chaos Heart and fuse with the mind controlled Luigi to form the giant puppet monster Super Dimentio. The most unique part about this guy is he believes his goals are good while he views the ones that oppose him as evil. No other Mario villain is like that. Plus the similes. Who doesn't love his similes? "Your just like a kid kiting in a storm! "
He thought of everything. He approached the villain, Count Bleck: he found out why he was doing what he did: he worked with him: he trained the heroes to defeat Count Bleck: he sent the four heroes to Hell to make sure they had all of the Pure Hearts to defeat Bleck: he made them use the Pure Hearts on him and defeat him: then, he took over the Chaos Heart and almost destroyed all words: at last, he even foresaw his defeat, and left a shadow of his power to control the Chaos Heart and fulfill his mission, probably giving him another life. He only forgot one thing: love.
Take Kefka. Make it so he was evil, pshycotic, and narcissistic from the start, and have him write an evil book that fortells the apocalypse of the universe. Then make him kill four of the most famous characters in video game history for fun and to fulfill his warped desires. That's Dimentio in a nutshell. The ultimate show is like dancing mad ON STEROIDS! !
This guy nearly succeeded at erasing all existence, need I say more?
V1 Comment
23
Jacqueline Natla (Tomb Raider)
great villain, determined and willing to go over her family gods or even the whole humanity solely to fulfil her will... love her anniversary version... so evil... - krycekuva
Well not the most evil I guess
but oh well; she is the only reoccurring adversary in the whole series
You just get even more sadistic and unlikeable each game don't you Natla? - megaboss
V1 Comment
24
Akuma (Street Fighter)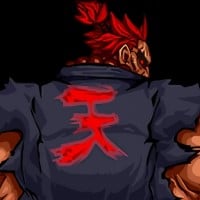 25
Shao Kahn (Mortal Kombat)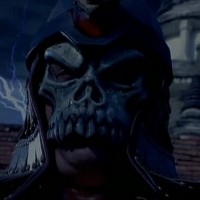 Shao Kahn is a boss, announcer, and recurring playable character from the Mortal Kombat fighting game series. Introduced in Mortal Kombat II in 1993, he is the primary antagonist of the video game series and extended franchise.
Shao Kahn is complete evil in a nutshell. He is brutal, experienced, deceiving, hard to stop, and has one intimidating look.

His brutality is well known and feared. As game play wise, he has powerful attacks from his sorcery, which makes him totally noob proof. In story wise, he is the devils parasite. As a conqueror, Shao Kahn's power is underestimated because the people of Earthrealm fall for stereotyping that he is limited by the rules of Mortal Kombat and he plans to stay like that. But no, Shao Kahn is intelligent from his back ups in case his plan fails. As winning tournaments is not his profession, invasion is. He is worthy of invasion, he conquered Edenia, a realm that everyone thinks was better than Earthrealm except Shao Kahn. He finds Earthrealm's ability to easily transport to other realms more valuable then what the luscious Edenia had to offer. His thousands of years of knowledge in combat makes him skilled, but the main reason why he is experienced is his ...more
Shao Kahn IS the villain of the MK series. He is unstoppable, ruthless, cunning, heartless, power hungry, bloodthirsty, and responsible for the most suffering in the series. Fun fact: He was literally unbeatable in MK2 so the game developers had to make him easier to defeat.
V1 Comment
26
Metal Sonic (Sonic CD/Heroes)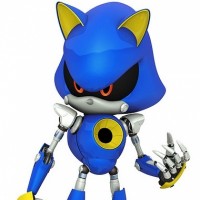 Metal Sonic was created to max out Sonic's power in every aspect possible, and it WORKED!

Metal not only can be faster than Sonic, but he also has electricity beams, brief invincibility, and the ability to take power from the Chaos Emeralds. If that isn't enough, Dr. Robotnik/Eggman made sure that Metal would be able to catch up with Sonic whenever Sonic got stronger.

Thus, he is able to copy the date of the badniks and use it against Sonic. And when he gains enough power, he turns into Metal Madness/Overlord, which has missiles, fire, and the ability to fly...

Whether he's on Eggman's side or not, whenever you cross his path, you'd better be pleading for mercy! - screebee
27Professor Pester (Viva Pinata)
28
Liquid Snake (Metal Gear Solid)
Well this seems wrong. 22 for Liquid? The guy played you into activating REX in Metal Gear Solid. He tricked everyone into believing that he was Miller, he took over Ocelot and stole RAY and then he took over the Sons of the Patriots nanomachine systems. He deserves to be at least number 2 on this list
don't know how he was missed out, was a class act
Liquid is just a badass. It's a sin just not to have him in the top 10.
V1 Comment
30
Albert Wesker (Resident Evil)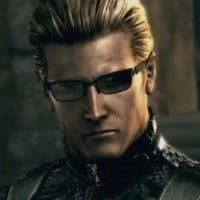 V2 Comments
31
Creeper (Minecraft)
They don't care if they die, they just want to destroy everything you've ever made. They're most evil thing there is.
I love creepers! They're not villains! They're just lonely monsters who wants to hug! :'(
V4 Comments
32
Alduin (The Elder Scrolls V: Skyrim)
How dare you say that about Alduin?! He is VERY villainous! Ugh, some people.
I think he is the worst villian of all time he will kill you in reality the eat your soul in sovengarde that double dead.he's the worst villain of all time he will literally eat the world he has a endless hunger to the piont where he will die to.
V2 Comments
33
AM (I Have No Mouth, and I Must Scream)
This thing is EVIL. It destroyed humanity but kept five alive for more than a hundred years so he could torture them every day. - dark2025
34Tabuu (Super Smash Bros. Brawl)
35Ares (God of War)
36
Edward Richtofen (Call of Duty: Zombies)
Dr. Richtofen turned almost the entire world population into his undead slaves or puppets. He killed his partner Dr. Maxis. Edward Richtofen is pure evil at heart.
V1 Comment
37
Officer Tenpenny (GTA : San Andreas)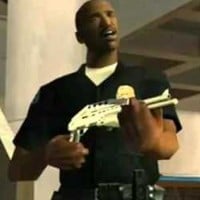 One of the most realistic, but still the most evil people out there
Very very evil, but why isn't dimitri
From Grand Theft Auto 4 on here
Probably the best non-fantasy, non-SF (ie. realistic) video game villain of all time.
V1 Comment
39
Chairman Drek (Ratchet & Clank)
From the beginning, you know Drek is insane-his planet is polluted, so he plans to take chunks of every planet in Ratchet's galaxy to build a new home for his people. The thing is, this will cause the REST of those planets to explode as well. But at least he's doing it for his own people getting a home, right? Wrong. At the end of the game, it's revealed that he himself polluted their planet and only did it to make money, then plans to repeat this across all galaxies. - Garythesnail
V1 Comment
40King K. Rool (Donkey Kong Country)
PSearch List
Recommended Lists
Related Lists
Top 10 Most Evil-Looking Areas in Video Games

Top 10 Evil Rulers and Warlords in Video Games
Top Ten Female Villains In Video Games
Best Video Games of All Time
Best Video Games of 2013
List StatsUpdated 7 Dec 2016
4,000 votes
301 listings
8 years, 217 days old

Top Remixes (40)

1. The Joker (Batman: Arkham Asylum)
2. Vladimir Makarov (Call of Duty: Modern Warfare 2 & 3)
3. General Shepherd (Call of Duty: Modern Warfare 2)
Alpha101

1. Bowser (Super Mario)
2. Mephiles the Dark (Sonic the Hedgehog 2006)
3. Metal Sonic (Sonic CD/Heroes)
Sonicisbest123

1. Akuma (Street Fighter)
2. Sephiroth (Final Fantasy VII)
3. Mewtwo (Pokemon)
MEGAMANZEROSTRIDER
View All 40
Posts
Error Reporting
See a factual error in these listings? Report it
here
.