The 10 Most Evil Villains In Video Games
Mr_Vorhias
The Contenders: Page 6XW
101
Master Xehanort (Kingdom Hearts)
He almost destroyed the realm of light (and the plants in it) for the sake of curiosity how is the not evil
Spent years planning on starting a universal war and has back up plans for back up plans. He's a cruel puppet master that uses any methods to satisfy his curiously. His whole goal is to see what would happen if there was a keyblade war. He possessed Terra, banished Aqua to the world of darkness, and made Ventus an empty shell along with destroying countless World's.
102Mr. Burns (Simpsons Arcade)
103
Majora (Legend of Zelda: Majora's Mask)
Out of what appears to be boredom, with only Chaotic intent, Majora tricks a Skull Kid into donning the mask, betrays friends, kills innocents and calls the Moon to the Earth to bring doom to all life. PLUS, he doesn't even give the Hero time to solve the problem. Most villains wait, Majora gave Link 3 days, and only because of the Ocarina did Link have any hope.
Isn't that just pure Evil?
Out of what appears to be boredom and Chaotic Intent, Majora tricks a Skull Kid into donning the Mask, betrays his friends, kills many innocent people, ruins ways of lives across Termina and calls down the Moon to end everything.
He also does this with only 3 days for the Hero to do anything. PLUS, if it weren't for the Ocarina, Link wouldn't have survived the first day and the world would have surely ended.
Majora is the core of evil. He could only be deaf eared by the best hero, Link. Majorca takes on many forms and possesses even the weakest beings and makes them truly overpowered
104Kamek (Super Mario World)
106
Vergil (Devil May Cry 3)
He tried to kill his own brother just to gain more power, enough said.
V1 Comment
107
Kai Leng (Mass Effect 3)
First off, he's technically indoctrinated so he probably doesn't qualify. Second, he's so IRRITATING. Really, Kai? You're gonna brag about what a badass you are for letting me kick your ass in three seconds and hiding behind an invincible gunship to recharge your health? Nothing quite so sweet as taking him down in the end.
108
Hector LeMans
It's one thing to do a lot of deplorable stuff in life, but apparently that wasn't enough for Grim Fangando's antagonist, who was based off of Sydney Greenstreet's character in Casablanca. During one of the final confrontations with Manny, Hector admits that when he was alive he'd been a "Very bad boy. " Which we can only assume means he killed a crapload of people.

It's later heard that in the afterlife he's already managed to "sprout" (The equivalent of shooting someone in Grim Fandango, which causes the already dead residents of the Underworld to literally push up daisies. ) over 500 people. As if it wasn't enough that his master plan was to steal tickets to heaven from otherwise deserving people and sell them to rich people. (Which he still did, even after learning that the tickets wouldn't work for the rich people. )

Even after death Hector kept on being an evil evil guy... Geez. Isn't time for a break or something? - Mr_Vorhias
109
Vamp (Metal Gear Solid 2 and 4)
Pure Evil With No Remorse
110
Kazuya Mishima (Tekken)
Though originally appearing as the main protagonist in Tekken one, He soon became one of the most cruel and unusual characters and became one of the series's main antagonists along with the evil entity inside him called "Devil". He seeks for nothing but power of the Mishima Zaibatsu. Who could forget his evil smirk? Or his laugh? Plus he's just so god damn awesome.
111Ogre (Tekken 3)
112Rez (Gex: Enter the Gecko)
113Mother Brain (Metroid)
114
Ghirahim (The Legend of Zelda: Skyward Sword)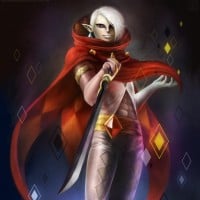 Because he is just. SO. FABULOUS

Yeah, ganondorf is scary and whatever, but he really has nothing against ghirahim.

Fabulous>scary
115Scorpion (Mortal Kombat)
116Penguin (Batman: Arkham City)
117Blood Falcon (F-Zero)
118
Dagoth Ur
master of deception, very pyschologically evil
119
Giovanni (Pokemon FireRed and LeafGreen)
Actually not as bad as you think, it depends on your type of evil. Do you think of evil as taking Pokemon then this is for you but if you are thinking about altering earth, go to a different game like RSE, DP and BWG
120Brian O' Neil (Mafia II)
PSearch List
Recommended Lists
Related Lists
Top 10 Most Evil-Looking Areas in Video Games

Top 10 Evil Rulers and Warlords in Video Games
Top Ten Female Villains In Video Games
Best Video Games of All Time
Best Video Games of 2013
List StatsUpdated 10 Dec 2016
4,000 votes
302 listings
8 years, 220 days old

Top Remixes (40)

1. The Joker (Batman: Arkham Asylum)
2. Vladimir Makarov (Call of Duty: Modern Warfare 2 & 3)
3. General Shepherd (Call of Duty: Modern Warfare 2)
Alpha101

1. Bowser (Super Mario)
2. Mephiles the Dark (Sonic the Hedgehog 2006)
3. Metal Sonic (Sonic CD/Heroes)
Sonicisbest123

1. Akuma (Street Fighter)
2. Sephiroth (Final Fantasy VII)
3. Mewtwo (Pokemon)
MEGAMANZEROSTRIDER
View All 40
Posts
Error Reporting
See a factual error in these listings? Report it
here
.