Most Memorable 80s Songs by a Female Singer
Irina2932
The Top TenXW
1
Like a Prayer - Madonna
5 million copies sold

Iconic
Legendary
Naughty
Sexy
Religious

Compared to the ok song - wanna dance with somebody
One of the greatest song ever. Madonna showed a very decent performance - Irina2932
Unbelievable song, and powerful!
Best 80's girl song period. Well, Madonna's the best period.
V8 Comments
2
Total Eclipse of the Heart - Bonnie Tyler
It was Billboard's #1 song of the year for 1983 and even nowadays this track is very popular - Irina2932
I cringe whenever I hear this song. Tyler's screaming is like finger nails on a chalkboard. It is my sincere wish is to never ever have to hear this song again. If you are paying to have this song piped in to any store please know that whenever I hear this song in a store I leave immediately.
One of the best overall songs of the 1980s.
Great song still love it
V6 Comments
3
If I Could Turn Back Time - Cher
Cher is in a class all of her own
4
Girls Just Want to Have Fun - Cyndi Lauper
I'm turning 14 in a few months and I heard this song when I was young so obviously I know at least one verse of the song but this is one of the greatest songs of the 80s and one of my favourite songs EVER! I want to listen to this song until I grow old. I hope this will be more famous than the songs now
Cyndi Lauper is the one of the greatest singer in 80s and she have many song that hits in all over the world like girls just want to have fun, time after time, true colors and many more
I just love this song, and Cyndi is the best singer in the 80's although I was not born during this generation. But its my mom's favorite song and artist.
Lol, love the song
V28 Comments
5
I Wanna Dance with Somebody (Who Loves Me) - Whitney Houston
Brilliant Dance/Pop track - one of the biggest hits of the 80's - Irina2932
In my opinion Whitney Houston is and was best singer of all time..
I love this song. I want to dance with anybody when I hear this song!
I think she's got talent
V8 Comments
6
Sweet Dreams (Are Made of This) - Eurythmics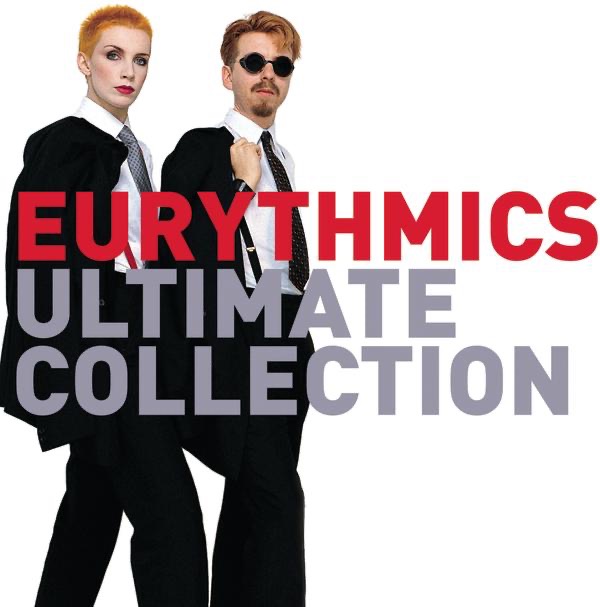 7
Running Up That Hill - Kate Bush
The greatest English rose in history of rock and pop a unique talent. This song is an epic by a true genius if you haven't heard her or of her you haven't yet lived
The whole album (The Hounds Of Love) was a master piece and the title track was even better than this, one of Kate's finest moments.
8
Heaven Is a Place on Earth - Belinda Carlisle
Beautiful and really memorable track from the 80's - Irina2932
Love this song and Belinda Carlisle is a great singer.
Yes we love her and miss her is she still playing in the us?
9
Flashdance... What a Feeling - Irene Cara
This is like a premiere song of the 1980s it should be much closer to very top within the top 5
10
9 to 5 - Dolly Parton
Listening to this wonderful song I started loving my job - Irina2932
Just phenomenal lady and performer
The Newcomers
?
Let the Music Play - Shannon
BAdd New Item
The Contenders
11
(I'll Never Be) Maria Magdalena - Sandra
Legendary superhit from Sandra that topped more than 20 countries - Irina2932
12
Physical - Olivia Newton-John
Didn't they have to ban the video? But anyway it is super catchy
Hands down this song was the biggest of the 80s
This song started the 80's of strong!
An angel on lone to us
V5 Comments
13
La Isla Bonita - Madonna
Not just memorable but also legendary hit from Madonna - Irina2932
Oh yeah this was the jams at the dances
14What's Love Got to Do with It - Tina Turner
15
Crazy For You - Madonna
Another wonderfully beautiful ballad from Madonna - Irina2932
First love type song
16
Greatest Love of All - Whitney Houston
Very powerful, beautiful and memorable Love song from Queen of Voice Whitney Houston - Irina2932
Whitney was by far the greatest talent in the 80's.
Whitney one of the first songs I heard her sing..
Love is the greatest force on earth
V4 Comments
17
True Colors - Cyndi Lauper
Such an inspirational song about being yourself and unique no matter what people say about you!
Time After Time is right there. GJWHF was fun, not beautiful and poignant and TIMELESS.
18
Gloria - Laura Branigan
Everybody and their Grandmother remember this great song from 1982, this song obviously should be listed first
Love this song forever and always.
19
Self Control - Laura Branigan
Laura Branigan ROCKED this song, nothing Madonna, Lauper sang even comes close in my book and many others, just listen closely and you'll agree too, Like a prayer before this masterpiece, what a joke.
Best sexy pop song, with great rock riffs. Very best voice of the 80's.
I think self control should be higher
V4 Comments
20
Time After Time - Cyndi Lauper
Why is this so far down on the list? This is such a great song
BAdd New Item