Most Overrated Actors/Actresses
heather
The Contenders: Page 10
181
James McAvoy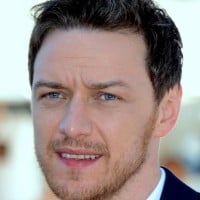 James McAvoy is a Scottish actor. He made his acting début as a teen in 1995's The Near Room and continued to make mostly television appearances until 2003, when his feature film career began and he continued to work in both areas from then on.
So underrated. He got snubbed by the academy for Trance and Filth. He can pull great actings from either blockbuster films or the so-called "art" films.
I don't know about his acting but the guy is hot.
V 1 Comment
182 Jean Dujardin
183
Steve Carell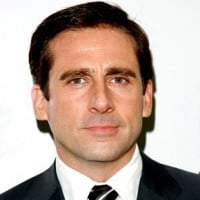 Love the guy. Can't figure out his role choices (Dinner for Schmucks? The Ron Burgandy franchise? ) but think he's a terrific actor. I'd like to write a good movie for him.
He does a good Gru accent in despicable me
V 1 Comment
184
Danny Trejo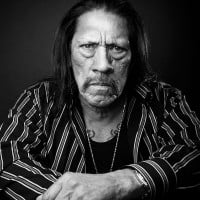 Danny Trejo is an American character actor . He is best known for his "tough guy" roles in various movies . He is also a frequent collaborator of director Robert Rodriguez in films such as Desperado (1995), From Dusk till Dawn (1996), the Spy Kids franchise (2001-2011), Once Upon a Time in Mexico (2003), ...read more.
He's just known as that Mexican machete guy.. no biggie!
185
Bella Thorne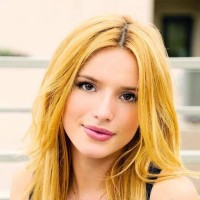 Annabella Avery "Bella" Thorne is an American actress, writer, model and singer, released EP "Jersey" in 2014. Best known for "Shake It Up!" 2010-2013. Has starred in "Blended", "The Frog Kingdom", "The Duff", "Big Sky", "Ratchet & Clank", "Alexander and the Terrible, Horrible, No Good, Very Bad Day" ...read more.
Okay I think she's a nice person, but I don't believe that she has acting ability and yeah she is kinda overrated. Though why is Jensen Ackles on here? - Anonymousxcxc
Are you kidding me? She has amazing talent! She has more acting talent than half these celebrities combined. She has an awesome singing voice and did awesome on Shake it Up!
V 1 Comment
186
Amanda Bynes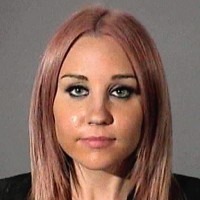 Amanda Laura Bynes is an American former actress. After appearing in commercials and in plays, Bynes rose to prominence as a child star in the late 1990s and early 2000s, first on the Nickelodeon series All That from 1996 to 2000, and then on her own show, The Amanda Show (1999-2002), becoming a teen ...read more.
Fabulous actress. Just adore her and her work
She destroyed her looks and her whole career with drugs
V 2 Comments
187
Dwayne Johnson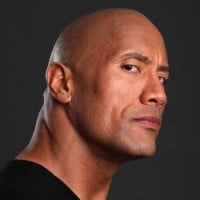 Dwayne Douglas Johnson, also known by his ring name The Rock, is an American and Canadian actor, producer and semi-retired professional wrestler, signed with WWE.
He's in the industry for action flicks... and I love that. He's a great action hero. Not a good actor, but a likeable action man nonetheless.
If being in dumb action flicks makes someone a good actor, then Steven Seagal is a great actor.
Much better than people give him credit for.
Yes, I can smell what the Rock is cooking. That's why I'm standing way over here...
V 2 Comments
188
Naomi Watts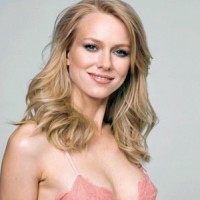 Naomi Ellen Watts is a British actress. She made her screen debut in the Australian drama film For Love Alone and then appeared in the Australian television series Hey Dad..!
I can't believe that there are actually people who thinks that this actress is overrated. This actress has proven her amazing talent and yet she's hardly noticed for her work. She really deseves to win awards and Oscars but it seems that some academy snobs prefer to give that to really overrated and less talented actresses than Naomi Watts. This really proves how underrated she is. One of the most talented actresses in the world and yet so little known for her very diverse roles in her movies. I wish she wasn't on this list, really!
One of the most UNDERrated actresses out there. Lover her work. Very convincing and authentic in all her portrayals.
Very talented actress. Can act every role. I'm glad she's in a low position in this list. But don't get me wrong, because I think she shouldn't be in this list at all.
Versatile, talented, can look totally mousy and average as well as a glamorous star. I think she's a true star, without being a stupid diva. Seems smart and sympathetic. Mulholland drive is a great (but weird) film - ChatonNoir
V 4 Comments
189
Toni Gonzaga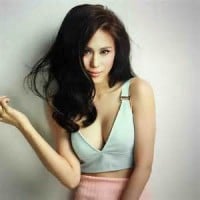 Celestine Cruz Gonzaga-Soriano, better known as Toni Gonzaga, is a Filipino singer, television host, actress and comedian.
Isn't she a college basketball team?
190
John Malkovich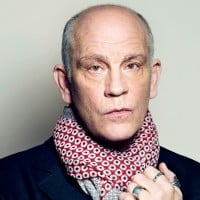 To me. it depends on his role. There are times when I like him and their are times when I hate him! So, I kind of have mixed feelings about this man as an actor.
He's always John Malkovich. Sure you can say this about a lot of actors. And some, like John Wayne usually played the same character or caracature of himself, but Malkovich's performances come across as merely him reading a script. When he does act out an emotion, it rarely comes off realistic. When he was a new actor, this style seemed unique, but it's now same ol' same ol', stale.
V 1 Comment
191 Julia Perez
192 Camilla Belle
193
Charlton Heston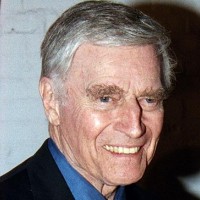 Charlton Heston may have received an Academy Award, but he was a terrible actor. His performances were incredibly wooden, and he had a repertoire of approximately one emotional state - one of fake, over-the-top emotional intensity. He is a pain to watch and it baffles me that he ever got so much credit.
Gets too much credits for his acting. He was in movies ( now timeless classics ) like " A touch of evil ", " Ben Hur ", " Planet of the apes "..., but I'm almost certain that if another actor was playing those roles this would have be still great movies. I don't think he did made the difference in those movies as an actor. He's certainly not the worst actor out there. He's just ok but he gets too much praise. He's too overrated.
Stagey and wooden except 3 films - The greatest show on earth, Touch of evil, and Will penny
Gotta agree. A pain to watch that dammed filthy actor!
194
Jeremy Irons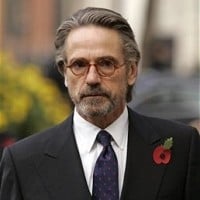 Jeremy John Irons is an English actor. After receiving classical training at the Bristol Old Vic Theatre School, Irons began his acting career on stage in 1969, and has since appeared in many West End theatre productions including The Winter's Tale, Macbeth, Much Ado About Nothing, The Taming of the ...read more.
Overrated over-actor. Like a thinner Brian Blessed.
195
Kate Beckinsale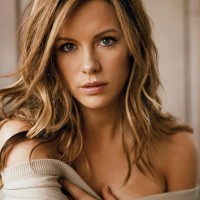 Kathrin Romary "Kate" Beckinsale (born 26 July 1973) is a British actress. After some minor television roles, she made her film debut in Much Ado About Nothing (1993) while still a student at the University of Oxford. She then appeared in British costume dramas such as Prince of Jutland (1994), Cold ...read more.
This lovely woman ( very lovely in real life too ) has proved that she's an amazing actress. She's rather underrated than overrated and for that I think she doesn't belong here on this list. She can act action, comedy, drama, what cannot be said of the many other actresses present on this list and really belongs in this list. Put her out of here!
Love her acting, love her beauty, love her accent.
Really? A lovely beautiful talented actress like Kate Beckinsake on this list?
Who can not love this woman?
V 1 Comment
196
Charlie Sheen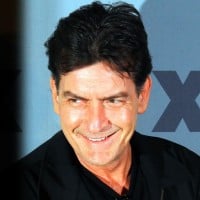 What can we say about Charlie? I watched his movies Platoon, Hot Shots, Wall Street and Major league, he was absolutely amazing in all of them.

Charlie Sheen is one of the few actors in Hollywood who can speak fast without making a single mistake (and that's a gift)

His disadvantages: He always gets into trouble and leads himself to disasters like the way he was fired from the CBS Sitcom Two And A Half Men (Which was the best back then). 2- He could lose his temper easily.
He's become a better actor over time. Watch "Wall Street" and you'll see that he never really closes his mouth, as if a deviated septum forced him to breath thru his mouth. It was irritating. Now he's a much better actor with experience that shows through
Great on Two and Half Men, Platoon and Wall Street. But that's it. His career is over, long time ago and now he's HIV positive.
Is acting these days are so overrated, it's literally WINNING.
V 1 Comment
197
Jonah Hill Feldstein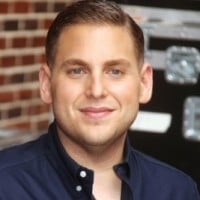 Jonah Hill Feldstein, professionally known as Jonah Hill, is an American actor, producer, and comedian.
Jonah Hill is a naturally funny person who reflects it very well in his movies. The guy is Hilarious and I will watch him in almost anything. As far as his dramatic acting, he is better than I thought he would be in fact he is pretty darn good at it.
Fat ugly untalented jerk. The only reason he's in movies is because he became friends with dustin hoffmans kids and dustin hoffman gave him a part in one of his films. Nepotism strikes again.
He was friends with dustin hoffmans kids and their father for some strange reason gave him a part in one of his movies. Nepotism strikes again
198
Amy Adams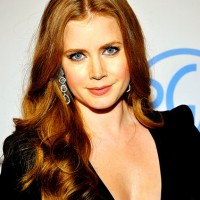 Amy Lou Adams is an American actress and singer. She is the recipient of two Golden Globe Awards, and has received five nominations each from the Academy Award and BAFTA Award ceremonies.
Great actress with huge range. Great voice, as well. Need to see much more of her.
Love this superb highly underrated actress. She's so lovely
Look at the movies "the fighter","big eyes", "enchanted", "Sunshine cleaning", "leap year", "julie&julia", "her", "the wedding date "... If you're still thinking that she has no talent and that she is an overrated actress than something must be very wrong in your judgement and your point of view.
A top actress. There's no doubt.
How in the name of all what is Holly can you concider Amy Adams as an overrated actress? Rarely nominated for her movies ( she really deserves to win awards and Oscars ) and most of the time unfairly unnoticed for her talent against less talented and overrated actresses ( Jennifer Lawrence in " American hustle " did get better reviews than Amy Adams when in fact the real talent was Amy Adams in that movie ).
This very beautiful woman is rather underrated than overrated and for that matter she really doesn't belong on this list at all.
V 6 Comments
199
Jamie Foxx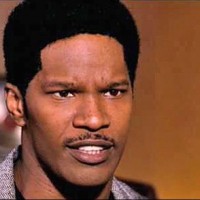 Eric Marlon Bishop, known professionally by his stage name Jamie Foxx, is an American actor, singer, songwriter and comedian.
Jamie Fox has done one of the best Roles Portraying a Musician. He studied Ray Charles and perfected his mannerisms! Also, the guy can sing. In addition to that he is a very funny actor. Some must not like his sense of humor if they don't like him.
He's ugly and he's one of the worst actors I have ever seen
All you have to do is watch Ray or even the Soloist to see how great an actor Mr. Foxx really is. Very underrated.
200
Rajnikanth
Undoubtedly the most over-rated actor in Asia, probably the world!
PSearch List
Recommended Lists
Related Lists

Most Overrated Voice Actors/Actresses

Best Indian Actors and Actresses
Top Ten Tamil Actors and Actresses

Best Hindi Actors & Actresses

Top Ten Best Black Actors and Actresses
List StatsUpdated 24 Jan 2017
13,000 votes
262 listings
10 years, 301 days old

Top Remixes (64)

1. Kristen Stewart
2. Paris Hilton
3. Jessica Alba
Merango

1. Angelina Jolie
2. Jennifer Lopez
3. Natalie Portman
Johnnyrp666

1. Brad Pitt
2. Meryl Streep
3. Natalie Portman
kattmua
View All 64
Posts
Nothing Special about Angelina Jolie
sdravenson
Error Reporting
See a factual error in these listings? Report it
here
.