Most Overrated Actors/Actresses
heather
The Contenders: Page 6
101
Richard Gere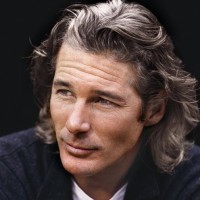 Richard Gere is the whole reason I went searching for this list. I had just watched Primal Fear because I had remembered it as being a great movie... I was wrong. Laura Linney and Richard Gere ruined this movie. Richard Gere is a smug poor actor who thinks he is better than he is.

I guess what made this movie great to me 11 years ago was Edward Nortons performance. Otherwise this movie was garbage.
I just watched my first Richard Gere movie. How did this actor ever get to be popular? He was not convincing in the role (Mothman Prophecies), and did not bring credibility to the premise of the movie. I will not look for more movies with Richard in a lead role.
Bad actor and stupid movies. when he was young he was using his looks to get into the movies and he was getting away with it. He was not even that good looking! He is a useless actor.
He was actually a very good actor in the 80's. " An officer and a gentleman ", " Days of heaven ", " American gigolo ", " No mercy "... After the 80's his choises in good movies became more and more doubtful wich didn't made his acting skills looking good.
V 9 Comments
102
Frances McDormand
Incredible actress. One of my favorites. Almost Famous, Fargo, Laurel Canyon, she's so awesome. I can watch her in anything.
Now this lady is damn fine actress and not given enough credit for her abilities.
I am sure being married to a Coen brother (s) is not an easy role given their collective brilliance
Does she even have to do anything to prepare for her roles? I don't see much "acting" going on with her. Yeah... She had a Midwestern accent in Fargo and scored an Oscar for it. I fail to see any real talent here. Wildly overrated.
103
Elisha Cuthbert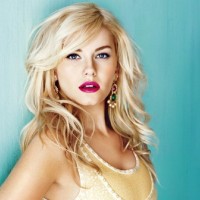 Elisha Ann Cuthbert is a Canadian actress and model. She became known for playing Kim Bauer in the series 24, Danielle in the teen comedy film The Girl Next Door, and Carly Jones in the 2005 remake of House of Wax.
RIDICULOUSLY BAD. Don't SEE HOW PEOPLE THINK SHES HOT EITHER. ALL SHE DOES IS TAKE HER CLOTHES OFF AN LOOK ANNOYED A LOT.
Great actress, but she hasn't been in any movies recently. The Girl Next Door is probably one of my all time favorite movies of the 21st century!
I would love to see her in a high quality T.V. series on Netflix or HBO like revenge, bloodline etc. I think she would be perfect for a T.V. series with a real good script. - ChatonNoir
104
Daniel Day-Lewis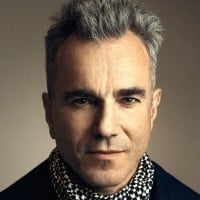 Sir Daniel Michael Blake Day-Lewis is an English actor. He holds both British and Irish citizenship. He has won 3 Academy Awards for Best Actor for My Left Foot, There Will be Blood, and Lincoln.
Possibly the greatest actor of our times without a doubt.
Not a great actor at all, he just is a weirdo trying to give a hyped pompous interpretation, thinking himself the greatest/ Falls into the same category as Marlon Brando, Johnny Depp, George Clooney and those others that aren't really actors, just disgusting individuals who believe they're the greatest thing on Earth.
V 2 Comments
105
Carrie Fisher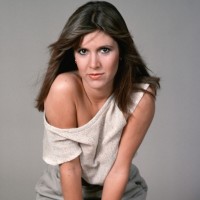 Carrie Frances Fisher was an American actress, screenwriter, author, producer, and humorist. She was the daughter of singer Eddie Fisher and actress Debbie Reynolds. Fisher was known for playing Princess Leia in the Star Wars film series.
You're crazy! She was good in the star wars movies ( common knowledge ) and outstanding in movies like the rom-com " Sweet revenge ", as a policewoman in " Hollywood vice squad ". Even when she's not the protagonist in a movie she plays her part in a amazing way. This woman has talent but she didn't get many chances to prove it ( she says of herself that she's too short to be Hollywood material. she's 5' 1" ).
She can't act and she isn't beautiful. I don't know why the people like so much her. Even in the 1970s she wasn't beautiful and can't act.
106
Wentworth Miller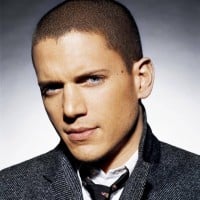 His face is like a stone. Wouldn't change if he was banged by a gorilla
Same facial expressions. Not impressed by his acting.
107
Helen Mirren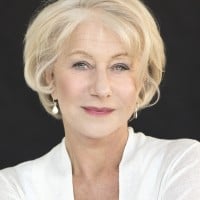 Dame Helen Lydia Mirren, is an English actor. Mirren began her acting career with the Royal Shakespeare Company in 1967, and is one of the few performers who have achieved the Triple Crown of Acting, having won the Academy Award for Best Actress in 2007, after two previous nominations, for her performance ...read more.
She plays the same part over and over. Even if the script doesn't call for that part, she's a very self-confident, strong woman. For some roles, it is fine, for others, it absolutely ruins the character.
Looks like a witch. Cold eyes. I have no idea why so many people think she is beautiful. No class. Put it away please. Similar kind of thing to Madonna. Will be thrusting herself upon us all until her crotch turns to dust.
Dire
Cannot do accents
Is wooden and believes the rubbish talked about her as the sexiest Dame ever - are these people blind as well as feeble minded?
She does play the same role over and over again... A loner, Drinking too much, taking a lover., being a sourpuss.. Etc. but she's cool as hell and she looks stunning. - ChatonNoir
V 6 Comments
108
Jennifer Garner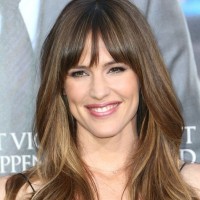 Jennifer Anne Garner is an American actress and film producer. She made her film debut in the comedy Dude, Where's My Car.
I find her roes sweet and endearing. She clearly has depth of character and a lot of soul.
She's such a great and amazing actress. I simply love her and am so grateful.
Those lips should be sucking algae off dirty aquarium walls. What kind of idiot pays to ruin her face like that when the money would be better spent on those teeth that could eat corn on the con through slicker fence? I can't watch movies with her because of the weird suction device on an otherwise decent face-creeps me out entirely. And why does she want her picture taken so much? Freakish narcissist!
She would be good if she ever got to play someone besides the 'mom" character.
V 1 Comment
109
Mohanlal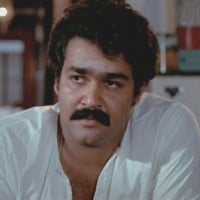 Mohanlal Viswanathan Nair, better known as Mohanlal, is an Indian actor, producer and occasional singer best known for his work in Malayalam films.
How can a guy with 50% body fat be called a hero in Indian cinema? These guys have absolutely no shape, even if you consider round as a shape. To make things better, they overact, too much to handle...
He should not even be on the bottom... Probably should be in the top 10 overrated actors in Indian Cinema
If you judge an actor by the amount of body fat he/she possesses, that itself says tonnes about what you consider "acting". Go watch some good cinema first, moron. - gaali121
WHO THE HELL IS HE? WHAT IS HE DOING HERE? This is about Hollywood actors.. God this Indian Bollywood thing is just too much.. Poking their fat noses everywhere.
111
Bill Murray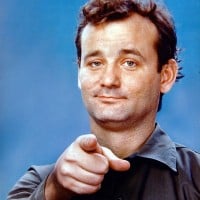 William James "Bill" Murray is an American actor, comedian, and writer. He first gained exposure on Saturday Night Live, for which he earned his first Emmy Award and later went on to star in comedy films, including Meatballs, Caddyshack, Stripes, Tootsie, Ghostbusters, Ghostbusters II, Scrooged, What ...read more.
Always takes chances. He can do serious. One of the funniest, most talented people on the planet. Groundhog Day, Caddy shack, and Lost in Translation. Pops up in small roles occasionally and nails it, remember Tootsie?
Just look the movie " St. Vincent " from 2014 with co-starring Naomi Watts. If you 're still saying that Bill Murray is an overrated actor, than you have obviously no taste or judging capacities for seeing what talent is. Not overrated. This list isn't right with him here.
112
Vilma Santos
Her career started going downhill after the Flintstones.
Always shouts when acting. Over acting as if there is no tomorrow!
Saw some of Vilma's films, she delivered an over acting pieces.
Seriously a second rate! She likes to buy her acting awards. Way over rated!
V 1 Comment
113
Jaden Smith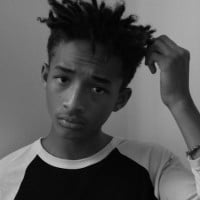 If his dad wasn't Will Smith, he wouldn't have an acting career.
Worst annoying kid on the planet
What the heck he was so cool in karate kid him and Jackie Chan totelly kicked ass together on set he is so cool
V 1 Comment
114
Eva Longoria Parker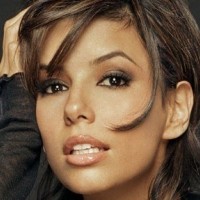 Pretty face, emaciated body, and very little acting talent.
She has to improve her dramatic roles ( sometimes she's overacting in that matter ) but in general she's not a bad actress. Just because she is popular doesn't mean that she is overrated. Very beautiful by the way.
V 2 Comments
115
Glenn Close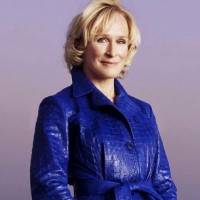 Glenn Close is an American actress, singer and film producer. With an acting career spanning over 40 years, she has been consistently acclaimed for her versatility and is widely regarded as one of the finest actresses of her generation.
One of the most underrated actresses ever are you kidding putting her on this list?
No one compares to this phenomenon.
Glenn should be in the top and also do I have to say there shouldn't be so much comparison between her and Meryl Streep in fact Meryl is boring... She could easily be replaced by any other average actress of her age category... But Glenn is special, unique!
Overrated? Glenn Close is a fookin legend, and a sorely underrated one at that! - gaali121
V 9 Comments
116
Salman Khan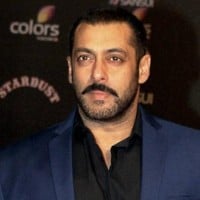 NO ONE! I SERIOUSLY MEAN NO ONE! CAN BE EVEN BE A BIT OVERRATED THAN THIS MAN. LET GO ACTING THIS MAN JUST DOES NOT EVEN KNOW TO SMILE. A FAT OLD MAN STILL ACTING IF HE IS A TEENAGER.
This terrorist uncle should kill himself
V 2 Comments
117
Keisha Castle-Hughes
She is not that great an actress, she just got lucky. Plus, her face looks like a dump truck ran into it.
118
Jerry Lewis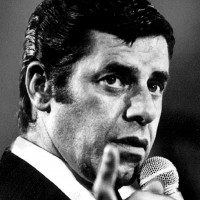 Jerry Lewis is an American comedian, actor, singer, film producer, film director, screenwriter and humanitarian.
119
Michelle Pfeiffer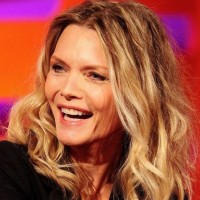 Good. Loved her in many movies. She recently was bold enough to do a movie with Paul Rudd called 'I could never by your woman' where she ADMITTED to being an aging actress! That's guts. Love her.
She's a goddess and an unbelievable actress. What kind of tasteless moron would put her on this list?
She puts the UNDER in underrated. She shouldn't be anywhere near this list for shame
She's a very good actress... - gaali121
V 3 Comments
120
Kathy Bates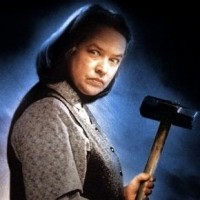 Kathleen Doyle "Kathy" Bates is an American actress. She began her career on the stage, and was nominated for the Tony Award for Best Lead Actress in a Play in 1983 for her performance in 'night, Mother.
Not overrated in the least One of the best
One of the most intelligent and creative actresses out there. I absolutely love every role she's ever had.
She's actually a good supporting actress. She's not overrated, but just right.
Clearly you have never seen the Misery. She rocked.
V 2 Comments
PSearch List
Recommended Lists
Related Lists

Most Overrated Voice Actors/Actresses

Best Indian Actors and Actresses
Top Ten Tamil Actors and Actresses

Best Hindi Actors & Actresses

Top Ten Best Black Actors and Actresses
List StatsUpdated 18 Jan 2017
13,000 votes
262 listings
10 years, 295 days old

Top Remixes (64)

1. Kristen Stewart
2. Paris Hilton
3. Jessica Alba
Merango

1. Angelina Jolie
2. Jennifer Lopez
3. Natalie Portman
Johnnyrp666

1. Brad Pitt
2. Meryl Streep
3. Natalie Portman
kattmua
View All 64
Posts
Nothing Special about Angelina Jolie
sdravenson
Error Reporting
See a factual error in these listings? Report it
here
.