Most Overrated Music Genres
samuelMCL7
The Top TenXW
1
Pop
All what people sing about in this today is: Sex, Romance, Breakups, Partying, Butts, Drugs, Alcohol, and Clothes. Awful lot of use of auto tune. Lyrics overusing: don't stop the party tonight, baby, baby, baby, you drive me crazy, I'm so into you, I want you to, La, La, La, and of course: I love you. It also overuses someone being featured in the song, "Love will find a way" Theme, Forced Rhyming, Repetition, Four Chord Progression, and Key Changing. Also, singers have been rhyming lyrics that don't make sense at all, such as: "When I was a geisha, he was a samurai, somehow I understood him when he spoke thai." - Your Love by Nicki Minaj, or: "New Kids on the Block had a bunch of hits, Chinese food makes me sick."- Summer Girls by LFO. On the other hand, music from 1963 - 1994 was complete opposite. ENOUGH SAID.
Except Michael Jackson, everyone in pop music didn't make art. They only produce something just to sell records and stuff.. Put some chilly chorus and there you got another crappy song that everybody listen to, I don't know why, because there are a loot of better music genres and better bands. POP (except MJ) ISN'T EVEN ART and makes music just crappier with every song they release.
It's tough to decide between pop and rap, but at least in rap, the rapper usually writes his/her own lyrics. Pop stars write nothing, and in recent years, they can;t even sing anymore either since synthesizing voices and lip syncing are now socially acceptable.

Why is metal above hop hop?
Modern pop bands make this genre overrated
V20 Comments
2
Rap
SOME pop is good and ALL rap is crap? SOME rap is good, look up for "Real Rap"
Ok, I got to shut down this subject AGAIN. Rappers rhyme from their heart. It's what is a reflection of their reality or what's real to them; so it comes naturally to them which is some of the beauty of it. Just to clear up: Lil Wayne, B.o.B or 2 Chainz DO NOT count as rappers. Their lyrics are 100% better than any rock, pop or indie song you will ever come across, and I would be lying if I said this wasn't true. Listen to J Cole's Crooked Smile or 2Pac's Keep ya head up next time you want to say that rap is sexist, and listen to Kendrick Lamar's How much a dollar cost or Wesley's theory next time you want to say that all they rap about is drugs and money. And if you believe that rap doesn't take skill, try and rap Eminem's Rap God or Kendrick Lamar's Rigamortus then get back to me
Rap wouldn't be so bad if they didn't have vulgarity in every line. I never understood why country is trashed though, since some bands like Rascal Flatts aren't that bad, but maybe that's just me
I didn't mean to for this Rap is awesome!
V10 Comments
3
Dubstep
Wub, wub, wub, wub, wub, wub, wub, wub, wub, wub, wub, pow, pow, wub, wub, wub, wub, dubstep even takes the quality of this comment down.
Dubstep does not deserve all of the hate it gets. There are a lot of great, melodic, meaningful dubstep songs out there. Most people only listen to the mainstream dubstep songs and quickly assume that these songs represent the entire dubstep genre. I highly urge listeners to dig deeper and discover some great dubstep songs.
Dubstep takes no talent to make. Anybody can make a "good" dub step track, it just takes time. No talent. It takes years of lessons to play the guitar, drums, bass, keyboards, etc. Which is prominent in metal, rock, classical, jazz, blues, and country. - ryanrimmel
It should not be considered as music
V6 Comments
4
Heavy Metal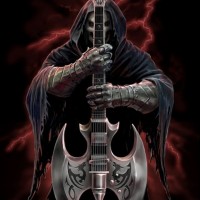 Rap and pop shall always rightfully be on top, as both are awful, but like heavy metal or not, it's not the only genre of music that should exist, unlike many of their fans insist. Take some time to try something new, and surprise yourself how good something else can be. In three words, be open minded. - PositronWildhawk
While Heavy Metal is awesome, it is overrated. It is still a great genre, its just not quite as good as it is made out to be from all the hype. It's not near as bad as rap and pop, though.
It's not bad, just overrated. It's STILL #1 on the list for best genres of all time.
Heavy Metal isn't completely overrated, it's just that people only care about those crap artists like Slipknot and Avenged Sevenfold nowadays, that Traditional Heavy Metal bands such as Black Sabbath and Iron Maiden are getting overlooked by them. - DarkenedBrutality
V9 Comments
5
Country
I honestly think country is more overplayed than metal.
I hate country so much it's not funny
Country pop sucks but I do like more of the real stuff
V2 Comments
6
Hip Hop
Hip hop and rap is basically people swearing into a microphone
Um, no. You probably only listened to Lil Wayne and Eminem and made this comment. Listen to Run DMC and come back to me later. - Mumbizz01
V2 Comments
7R&B
8 Hair Metal
9
Pop Punk
Blink-182, Green Day, Fall Out Boy, Sum 41, Rise Against and many others... They aren't necessarily bad, but extremely overhyped in my opinion.. - Flav
Pop punk is a good genre but I think pop punk is underrated ask a

c hild if they know Green Day or blink 182 or mx px trust me there like

w ho? a nd I'm like what is wrong with you
V1 Comment
10
Nu Metal
One of Metal's most unfortunate pushes into the mainstream. Rap and Metal just do not mix real well.
The Contenders
11
Nightcore
Speeding up a song with the pitch raised and using a picture of a generic anime girl is not remixing.
V1 Comment
13
Black Metal
I was going to vote for Hair Metal (not saying it's bad, in fact, I kind of like it) but then I saw Black Metal. Hair Metal might sound repetitive and unoriginal, but at least they have good guitars. Black Metal on the other hand is even more repetitive and unoriginal, as well as that, it has a horrible fan base too.
The only talented thing about this genre is the vocals, and they sound disgusting sometimes. Also, it is difficult to comprehend and it has no rhythm what so ever. There are some good Black Metal bands, but the problem is, there aren't many of them.
I hate black metal so much! It's the reason everyone thinks metal is satanic and dangerous!
V1 Comment
14Pop Rock
15
Alternative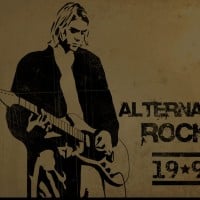 Alternative became overrated... There are few good bands, but the vast majority just doesn't seem creative to me anymore... They don't make music according to their name. There's nothing "alternative" about alternative anymore
Alternative is correctly rated, not overrated or underrated. - malamJONES
Not overrated. Very good genre, my favorite new genre.
V1 Comment
17
Jazz
How is Jazz overrated it is actually underrated. - Rambles
V3 Comments
18Goth Rock
19
Indie Rock
Are you kidding me? Indie Rock is one of the most Underrated genres of music
I think it overrated by its fans. It seems to be Indie Rock and nothing else. It's hard to introduce them to anything that sounds even remotely country.
20Glam Rock
PSearch List
Recommended Lists
Related Lists

Top Ten Best Music Genres

Most Overrated Music Artists

Top Ten Music Genres That Teens Like
Greatest Genres of Electronic Music
Top Ten Most Underrated Music Genres
List StatsUpdated 7 Dec 2016
400 votes
64 listings
5 years, 237 days old

Top Remixes (8)

1. Heavy Metal
2. Rock and Roll
3. Pop
Adamshane1999
1. Dubstep
2. Rap
3. Pop
ryanrimmel
1. Pop
2. Dubstep
3. Electronic
Rambles
View All 8
Posts
Error Reporting
See a factual error in these listings? Report it
here
.