Most Popular Celebrities
The Top TenXW
1
Michael Jackson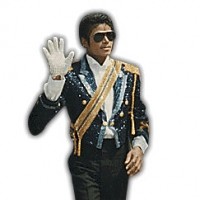 Michael you are the best ever lived! You teach us how to love! You walk up us you bring us to the light and bring us to the fairyland from the selfish world! Michael you make me a better person! Michael you tell us that the biggest and greatest happiness is to help the people and see the smile on their faces! Michael I know you are innocent and your voice and everything is real love you forever!
Because of he was the most heavenly person ever lived on planet earth. I know that Justin Bieber, Lady Gaga etc. Are great entertainers as well as Michael, even though some people may think they are even better, they'll never realize what "it" is about. Every singer can say something connected to God, some mean it, others don't. But the point is: Michael was not only a singer, entertainer etc. He is more...
I don't like the popular people. I usually try to pick unique choice for me, but comparison ends when it comes to Michael Jackson. Low pitch voices don't usually go for singing. But Michael changed to rules. Moon Walk inventor, Best song writer, King of Pop, the legend, Michael Jackson deserves to be in the top of list.
He was such an amazing person to bad he died
V33 Comments
2
Shahrukh Khan
Shahrukh Khan is the epitome of love, beauty and nobility of heart. He is blessed with Nature's choicest virtues and is the source of happiness and inspiration for millions of people all over the world. Please God bless him with more power and sensitivity to spread joy amongst his fans like me.
He is the best dancer the best actor the best entertainer. The best there is the best there was and the best there ever will be. 😉
I love you sir king khan
The King Khan rules
V165 Comments
3
Miley Cyrus
I don't get why people go to one list where Miley Cyrus is the 8th worst and totally badmouthing her, and then go straight to another where she is the second best and totally admire her. Seriously? Get a life!
Once upon a Time u look Like a Real Girl with a Real Beauty on your Face.
And I was a Lover of your Beauty.
But, Now u Became a Ugliest Girl with a stupid Sense of Humor.
We want Real #Miley_Cyrus (Hannah Montana) Look.
Kill the Present Look, Come Back to your Real Look.
She is the best! And really popular! She can really sing she is pretty and she has a good heart
I Miss The Old Miley(1992-2012)
V17 Comments
4
Eminem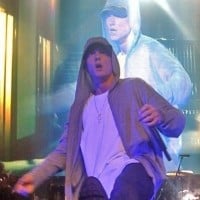 He is a great singer of all times... The whole world likes him and I'm his great fan... Keep it up man and get all the success...
The best talented with great song writer
He is not fake he is real
Some people use to compare him with Justin Bieber...
It's like to compare the Beatles with one direction
Err.. he should be #1 with 90 million people followers in face book
He is by far the coolest white boy around.. Has major bars
His lyrics show that he has a creative mind and not sexual or drug 💊 minded his
V10 Comments
5
Lady Gaga
1. As of March 2011, she has 31,110,369 likes on facebook and hailed as the most liked celebrity in facebook and defeats Michael JACKSON with only 30,530,707 likes.
2. She got number 1 Twitterholic based on followers and she has 8,953,225 followers. Next to her is Justin Bieber with 8,328,290 followers.
3. Her song born this way becomes number 1 in the top 100 music hits!
- lizardbutt6061
She is the most powerful woman in the world! Way more talented than Eminem and Carie Underwood. She should most definitely be placed 1st. DUH!
One of the most talented performers in the industry. Earns my vote
Great singer and she got it all off her had work. Definitely my favorite singer
V8 Comments
6
Britney Spears
She is beautiful and a great dancer, She might not have a good voice but she is making a lot of hit songs but some other musicians with good voices barely make a hit song, So don't expect her to be perfect (of course she is kinda perfection) She had the most iconic performances and so many successes I LOVE YOU BRITNEY ♥
I love britney spears she is so awesome I have meet her before and she was so nice. She is the best singer ever, every one likes her, I am a supper good fan. Keep it up britney I really want to meet you again so so so so much.
X
So you think Christina Aguilera is more popular than Britney? Oh, come on, give me a break. It's not about talent. It's popularity. Let's be objective.
So sweet, beautiful person inside and out.
V5 Comments
7
K.S. Chithra
more and more popular forever
Never even heard of her. Must be BAD!
Amazing singer and great talent.
8
Beyonce Knowles
Come on everybody likes beyonce a bunch of people above her are controversial and unlikeable and miley cyrus her producer is lame don't know who he or she is but her voice is totally messed up you can totally tell that isn't her real voice they just change it to make it sound different.
she won 4 musics best female pop artist of all time, in which the winner was voted for by the brittish public. - fisto77
Beyonce is real, and she worked hard to be good. Her voice is powerful, and she deserves to be top.
Come on everyone loves her she is an idol
V8 Comments
9
Jackie Evancho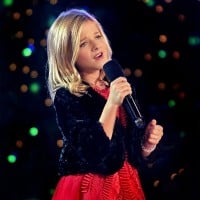 Popular for all of the right reasons...
No one who meets Jackie goes away unimpressed or unhappy. - BobG
If you don't know her by now... Prepare for an "Awakening".
I love hearing her sing.
V6 Comments
10
Mariah Carey
She Is The Best Diva Ever I Love Her She Has So Many Beautiful Songs And A Very Simple Girl I don't Care Whether She Lip Sync Or Not I Still Love Her So Much
I love her! She has been my favorite singer for as long as I can remember.
She finally left Nick Cannon!
The Newcomers
?
Cristiano Ronaldo
Is actually an athlete but becoming a great football player gives you a nice kiss of Stardom.
The 3 time Ballon d'Or is no less than a celebrity.
?
Shahid Afridi
He is the king of sixes... He is definitely a charmer, a great entertainer and above all as a human being, he is 1 in a million...
BAdd New Item
The Contenders
11
Carrie Underwood
I love her! She is the best country music star to me! Like totes love! She is awesome, and if you don't like her, that's your opinion and your problem! If anyone else likes her, thank you!
Carrie Underwood is the best singer out there. She is amazingly beautiful and talented. She has a lot of respect and cares for others. And she has a lot of religious values. She's the best.
She is so good because I mean she just is and anyone who hates her is lying to themselves because they are jealous
You rock sister! 😝😘😎
V6 Comments
12
Robbie Williams
I could listen to his voice forever. I love his originality.
Very talented and good looking
He's crazy but I love him
13
Will Smith
I love you seasons fresh prince of bel air I am 9 years old and I love that show it's the best watch it atmy dads house on Netflix it is so funny and I love your your a great actor your great can't stop saying great you should be number 1
14
Olivia Holt
Olivia Holt is awesome! She deserves to be #1!
I didn't do it great show
I love her singing
15
Taylor Swift
Taylor you are amazing, I love your songs and your music videos a lot.you are a good songwriter and singer.i love you!
I love you Taylor Swift!
You record many songs that I LOVE keep it up!
Taylor Swift you are amazing and your songs are great. You are defiantly one of the most popular Celebrities of all time.
In my opinion Taylor Swift I'd the most know person. She is amazing love you Taylor!
V13 Comments
16Ranbir Kapoor
17
Adam Levine
I love him he is so sexy 😍😍😍
He is the best singer ever! Sweet like sugar!
Adam levine you are so banana
18
Selena Gomez
Go Selena I hate Justin how could he be so stupid who would want to not be with someone like you
She is the most prettiest, gorgeous, beautiful (from inside and outside) girl that the world has witnessed. I will throw a huge party if I get to meet her. that's the biggest wish of my life
Selena you are the BEST PERSON IN THE WORLD! I wish I could meet YOU
I just love her 😍
V10 Comments
19
Hrithik Roshan
Hrithik Roshan is the epitome of love, beauty and nobility of heart. He is blessed with Nature's choicest virtues and is the source of happiness and inspiration for millions of people all over the world. Please God bless him with more power and sensitivity to spread joy amongst his fans like me.
I lOVE you Hrithik.
He is the king
20
Yoshiki Hayashi
MY DEAR YOSHIKI
YOU ARE SO TALENTED~
WE LOVE YOU, WE ARE X
HOPE EVERYONE IN THE WORLD COULD BE THE X'FANS
To be honest, I don't even know who he/she is
I believe in a madness called... X!
Your songs changed my life. Thank you for sharing your emotions with us
You teached me the real "art of life"
BAdd New Item
Related Lists
Most Popular Female Celebrities
Top Ten Celebrities Who Finished Second In a Competition But Later Became More Popular Than Those Who Finished First
Most Popular Native American Celebrities
Most Popular Female Celebrities In the Philippines
List StatsUpdated 3 Sep 2015
1,000 votes
111 listings
7 years, 291 days old

Top Remixes (7)

1. Michael Jackson
2. Miley Cyrus
3. Beyonce Knowles
georgequilang

1. Michael Jackson
2. Eminem
3. Britney Spears
Mumbizz01
1. Olivia Holt
2. Adam Levine
3. Carrie Underwood
blueberry
View All 7
Posts
Error Reporting
See a factual error in these listings? Report it
here
.