Most Powerful Video Game Characters
The Contenders: Page 3XW
41
Fierce Deity (Zelda)
He should be higher then link because the mask has the power of the 4 bosses on majoras mask. When you was kid link it was hard as hell to defeat. But if you was using fierce deity mask on the the first boss it takes 4,3, or 5 hits to kill him. If you was link it would take probably 20 hits
He is so strong, powerful, and some demon not to mention he is 10 foot tall. I think he should be in the top ten
He is twice times more powerful then the normal link so I think he should be at 5
He made the majora look so weak..Why the hell is he at 44?
V3 Comments
42
Magikarp
This guy can do anything, he just spares you all and plays dumb
V3 Comments
43
Ganondorf (Legend of Zelda)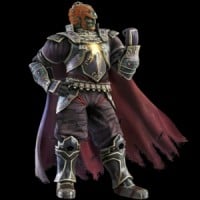 No, Meta Knight is just the supposed "top tier" which doesn't mean a thing, since it was made up by fans. Damage wise, Ganondorf is the single strongest character in both Melee and Brawl, and probably remains that way in the new games.
Defeated browser (Mario series)
V1 Comment
44
Chara (Undertale)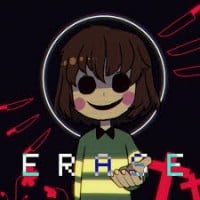 Though we don't know here stats, she possesses you and takes your soul, forcing you to reset the game. Hiding behind your screen, she manipulates you and forces you to do many things. Highly manipulative and able to do almost anything, she may not be the strongest, but is most powerful and deadly.
V1 Comment
45
Vegeta (Dragon Ball Z Series)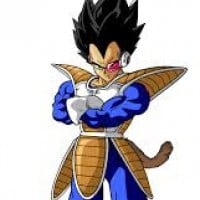 They power don't have to be equal but they just need to let themselves requital to each other. That's what got gotenks is and Vegeta should be closer to Goku. Not next to him but closer and gogeta is stronger then Goku
He should be right with Goku. Both have God forms and both are insanely strong
Vegeta is one below Goku he is stronger than shadow and should be higher than him
He should be close to Goku, he should be at least at 6
V3 Comments
46
Joel (The Last of Us)
I wouldn't say Joel is strong
48
Yukari Yakumo (Touhou Project)
She can instantly cause anything that exists to cease existing... - Poke_
The fact that she can control boundaries is awesome. Any boundaries. She also has a really big knowledge in Gensokyo.
V1 Comment
49Yasha (Asura's Wrath)
50
Ryu (Street Fighter)
He is the strongest...has surpassed asura, oni and Goku. his hadoken had a powerlevel of 3620 and Goku s kamehameha at the biginning of DBZ 1200 to 1500 and they were both 23 years old. ryu is just a human and Goku is a saiyan.
This man can beat anybody anytime. you guys speak about asura, oni Goku and whatever...he has beaten them all and surpassed them (don't you believe me, please read the original manga) I will give you just a little example of the powers...his powerlevel hadoken 3620 when he was just 23 (don't you believe me please watch the animated movie street fighter) and Goku when DBZ begon he was also 23 and his kamehameha had a power level of about 1200 to 1500. but its pity we saw just a little bit of ryu s skills and we have seen the whole BDZ serie, but who has read the street fighter manga they know that ryu has surpassed any anime fighter. the street fighter 4 the movie...his power of nothingless had a level of 9999999999999999999999999999999999999999999999999999999999999999999999 (don't yoy believe me again, please watch the movie) and he is the only one who is compared to every fighter...so DBZ fans...i m sorry...Goku even with his god powers is nothing to ryu.
V2 Comments
51
Donkey Kong (Donkey Kong)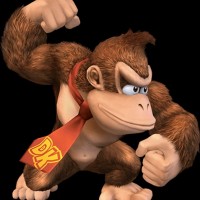 Donkey Kong is an arcade game released by Nintendo in 1981. It is an early example of the platform game genre, as the gameplay focuses on maneuvering the main character across a series of platforms while dodging and jumping over obstacles.
The only one who is the strongest
Seriously everyone you have not voted for D. K one of the biggest and strongest Nintendo characters of all time, D. K deserves more respect, vote for this big gun
V4 Comments
52
Jak (Jak 3)
By the end of the game, he can slow down time, regenerate, create a force field, fly, create a massive power blast, a shockwave, lightning, and not to mention the morph gun.
53H. U. N. K. (Resident Evil 4)
54
Rosalina (Super Mario)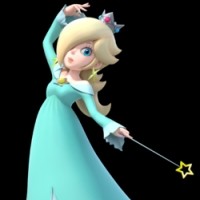 She can just reset the universe, and she's very smart.
55James Sunderland (Silent Hill )
56Sid Meier (XCOM 2)
57Terra Branford
58
Shulk (Xenoblade)
He literally recreated the universe after killing its creator. Far more powerful than some of the characters who are currently taking the top spots.
Turned down an offer to become a god and defeated the God who made that offer. Most powerful character in my opinion.
He control the reality and see the future: whit no superpower, but his sword probably can defeat everyone
V1 Comment
59
Gordon Freeman (Half-Life)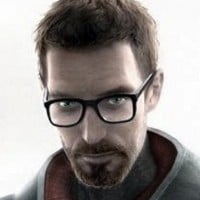 Dr. Gordon Freeman is a fictional character and the protagonist of the Half-Life video game series, created by Gabe Newell and designed by Newell and Marc Laidlaw of Valve Corporation.
Why wouldn't you vote him? A silent protagonist with an with a PhD in Theoretical Physics and has access to incredible guns
60
Green Lantern (Green Lantern: Rise of the Manhunters)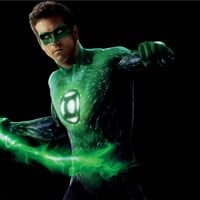 Green Lantern is the name of a number of superheroes appearing in American comic books published by DC Comics.
The ability to form anything his imagination can create.
PSearch List
Related Lists

Top Ten Video Game Characters

Hottest Female Video Game Characters

Cutest Video Game Characters

Most Annoying Video Game Characters
List StatsUpdated 24 Oct 2016
1,000 votes
211 listings
3 years, 172 days old

Top Remixes (16)

1. Goku (Dragon Ball Z Series)
2. Superman (Injustice: Gods Among Us)
3. Asura
Fightersgeneration

1. Shadow the Hedgehog
2. Sonic the Hedgehog
3. Master Chief (Halo)
David31197

1. Yu Narukami
2. Geralt of Rivia (The Witcher)
3. Link (Legend of Zelda)
YuNarukami
View All 16
Posts
Error Reporting
See a factual error in these listings? Report it
here
.