Most Powerful Video Game Characters
The Contenders: Page 5XW
82
Maxwell (Scribblenauts)
AA bit silly, but he can just summon about anything! Believe that
V4 Comments
83Michael Jackson (Mugen)
84
Commander Sheperd (Mass Effect)
As years pass, stronger video game characters are created, which is what happened to Sheperd whom watched his own family and planet crumble right in front of him because of the aliens. You can control what this dude does or says throughout the story and wield all sorts of weapons to get revenge on all these monsters.
Shepard saves the galaxy three times and scares a billions-of-years-old species of giant robots that have purged the galaxy of advanced life millions of times before. He/She can fight various giant monsters without so much as a blink and win, and near the end of ME3 survives a shot from a giant laser.
85Vincent Valentine
86
Augus (Asura's Wrath)
He was asura's master so he should be top 5.
87
Spawn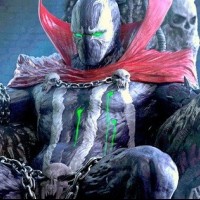 V1 Comment
88Sam Fisher (Splinter Cell Series)
89
Sargeras (Warcraft)
Sargeras is the god that has conquered/destroyed millions upon millions of planets. We're talking about the guy who cleaved a planet IN HALF. His goal is to destroy all life in the universe and is, kind of succeeding. He is one of the Titans, a race born from the very Big Bang that brought the universe into creation. He killed all the other Titans and even some of the other omnipotent entities. Not to mention he controls an army that cannot be killed in the mortal world, EVER. Lol he's number one.
This is a list about the ten most "powerful" game characters and this guy definitely fits the bill. He is powerful beyond comprehension and has conquered countless worlds. He can't even manifest himself fully in a world because it cannot contain his might. Sargeras is unquestionably the most powerful character in video games.
90
Cole MacGrath (inFamous)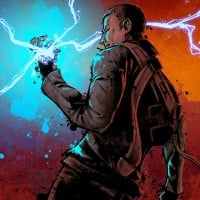 Cole MacGrath is a fictional character, who is the main protagonist and player character of the 2009 PlayStation 3 video game inFamous and it's 2011 sequel inFamous 2.
He was shocked by powerful lightning which is why he has electrical powers like Zeus. He can be eithee bad or good. Depends what colour his powers (lightning powers) are.
Cole Macgrath is a badass He Can Create Lightning storms like Thor and Use 2 Powers at once (Unlike Delsin Rowe) - Aguythatpeopleignores
91
Ike (Fire Emblem)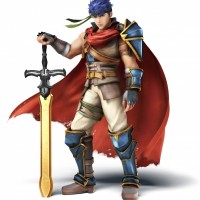 92
Ash Williams (Evil Dead: Fist Full of Boomstick)
V1 Comment
93
Raiden (Metal Gear Rising: Revengeance)
He is a badass cyborg ninja that can throw a big-ass building-sized robot with ease and can be as fast or even faster than sonic,has a mode where the more pain he gets the harder and stronger he gets.His only problem is his amount of energy he can use,mortality(but still he's REALLY hard to kill),and his artificial blood.
94
Terramorphous the Invincible (Borderlands 2)
Jesus. This guy sends you flying, is a bullet sponge, has multiple arms that shoot you with everything it has, and can easily oneshot people his level.
95
Shao Kahn (Mortal Kombat)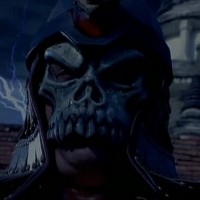 Shao Kahn is a boss, announcer, and recurring playable character from the Mortal Kombat fighting game series. Introduced in Mortal Kombat II in 1993, he is the primary antagonist of the video game series and extended franchise.
He's a living tank, can deal craptons of damage, and survived ARMAGEDDON, which everyone else died in. He absorbed Shang Tsung in 4 seconds, one shot Johnny Cage and Sonya Blade, and didn't feel anything from the Elder Gods' initial attack (until he got the crap beaten outta him by Raiden).
96
Big Boss (Metal Gear Solid)
He is like snake but better.
97Zanza (Xenoblade)
98Reyn (Xenoblade)
99Hades (Kid Icarus: Uprising)
100
Asriel (Undertale)
Asriel should be way higher know this list. He can throw stars, attack with chaos sabers and blasters... when he's messing around. When he goes angel of death, he literally destroys the multi verse by merely standing there, plus he removes you're ability to do anything but struggle.
Asriel should be way higher on this list, at least in the top 30's he can transform into Asriel the god of hyperdeath, also when he is in that form he can completely reset the whole world.
PSearch List
Recommended Lists
Related Lists

Top Ten Video Game Characters
Top Ten The Walking Dead (Video Game) Characters

Hottest Female Video Game Characters

Cutest Video Game Characters

Most Annoying Video Game Characters
List StatsUpdated 10 Dec 2016
1,000 votes
216 listings
3 years, 219 days old

Top Remixes (18)

1. Goku (Dragon Ball Z Series)
2. Superman (Injustice: Gods Among Us)
3. Asura
Fightersgeneration

1. Shadow the Hedgehog
2. Sonic the Hedgehog
3. Master Chief (Halo)
David31197

1. Samus Aran (Metroid)
2. Master Chief (Halo)
xandermartin98
View All 18
Posts
Error Reporting
See a factual error in these listings? Report it
here
.