Most Racist Countries
anthonybecerra831
The Top TenXW
1
United States of America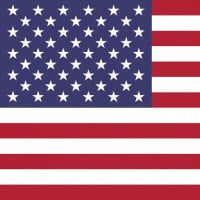 Considering that they have a diverse pool of people, they still can't deal with the variety of people they have. Their history shows their struggle with racism and even up until now, they still struggle with it. Even the people who is not a citizen of their country are discriminated in a form of subtle remarks. Perhaps not all of them are racist but many of them are and discriminate a lot of people.
I was born in the states, grew up in the suburbs of NY, started working at 13, finished HS, went to college where I graduated and even played the all American game - baseball. After college, like a good American, I joined the work force, payed taxes and even payed off my student loan. I consider myself a good American. However, all of that does not matter if your skin is a little darker than pure white or if you do not have an Anglo or Germanic name. You are considered a foreigner and I welcomed in American society. America is a failed system and the lie that it is inclusive and the land of opportunity is publicity to drive cheap labor to the country and more tax dollars. You will be socially and economically oppressed in America and never treated like a true American. You cannot hope to save for your future or for a better future for a family. It is a fairy tale that has not existed in America for 70 years. America is easily the most racist and hypocritical nation on the globe. Oh by ...more
I am an American citizen by birth and I have never met any racist person in my entire life. I have friends that are Asian and Jewish and I don't care what they believe in or what race they are because they are my friends. Don't get me wrong, we have screwed up in the past a lot. We have killed and or displaced thousands of native Americans, enslaved countless Africans and detained all of our Japanese descended citizens in detainment camps just because we went to war with Japan. But more recently, since the civil rights movement, most Americans have become smarter and realized that we really aren't the best if we treat everyone else like trash. Racism still exists in America, but Only about 1% of Americans believes hat they're race is better than everyone else and discrimination will unfortunately always be around as long as people have different opinions. But we don't imprison blacks and whites in separate prisons anymore. We don't force blacks and whites to live in separate ...more
Very racist, even after a long history of diversity people still can't get over skin color.
V82 Comments
2
India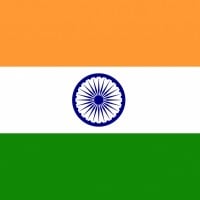 Inspite of the fact, that constitution uphelds secular, socialist and democratic values, the politicians are driving the country towards fascist and unipolar society. Hatred against communities are agenda of major political parties. Divisive forces are vocal in media, corporate cultures, public sectors, administrative services such as IAS, IPS and the armed forces. Ethnic cleansing and fascism is tolerated by intellectuals. India has a brilliant history of spiritual and religious harmony. We need to nourish our roots again with values of co-existence and harmony in the Indian society. We as a nation have a great opportunity for leadership of world by creating a harmonious society.
I live in India and here the people with fair skin hates me because I am a brown. Even in Indian film industry (Bollywood), they never show any black Indian as an actor.
I was born in India and it wouldn't be an exaggeration to say we are the biggest bunch of hypocritical bigots. Indians discriminate based on religion, region, state, language, skin color, gender, family background, financial status, social factions...you name it. Here we have a caste system. The high castes activity segregate and suppress the low castes (think of slavery sans slave status). I myself have been subjected to horrible discrimination and humiliation all my life all because I was born a low cast. I wouldn't wish this kind of life on my worst enemy. I find it ironic and pathetic when Indians complain about racism in western and European countries. We are living in 21st century but our mindset, beliefs and practices are of medieval times.
This country is far from racist, most of these comments are clearly trolls. I've traveled here and I haven't faced any trouble. I know plenty of people from different backgrounds that haven't either. This is like any other country. Most people were friendly and welcoming. You'll find bad apples in every country but that doesn't mean the entire nation is racist.
V47 Comments
3
Saudi Arabia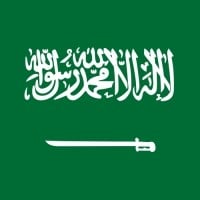 I'm working here as a lady photographer in Saudi Arabia... Most people here specially males wont treat you with respect... At the weddings we cover, most ladies who see you will treat you as maids and tell you to help them in arranging things even if your job is just to take pictures of them, then after treating you like slaves, they wont even offer you a water or food even if it's a wedding... Males, if your not from saudi they would look and treat you like your prostitute even say bad words whenever you walk on the streets...
You cannot even have a gathering if you not Muslim. With a big population of foreigners in the country they cannot meet for a religious preaching together. Yet most Muslims protest about Muslim rights in non Islamic countries
I am an American who arrived to Saudi Arabia almost a year ago. This is one of the funniest places on earth. Racism comes in all shapes in this country. They discriminate against people based on color, region, city, tribe, family, origins or nationality. We are not including that this is a male dominated society where women are nothing. They also claim to be the least racist and holiest place on earth.
They are a embarrassment to the world. If it was not for their oil we would have built a wall around them and shut them out from the civilized population.
V38 Comments
4
Germany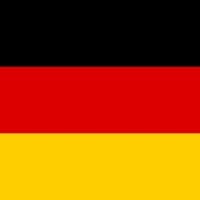 I'm from Germany and I have voted for Germany. I often see, that Germans dislike foreigners and the Germans show the foreigners their hate.
I have been living in Germany as a student and I'm suppose to do part time job. I never get a good job because I'm an Indian. Still I work in the kitchen. Though I've ability and experience but I can't be a waiter in Germany. Some places offer me as a waiter but want to pay less than a kitchen worker. They can't believe to make a foreigner girlfriend or boyfriend. They like to keep it in themselves. To get a job you don't have no priority even if you complete education in Germany. They will say to go back to your country and work there. I have friends in USA. They started their part time work in USA as a Waiter and also so many good jobs. I undoubtedly can say it's the most racist country in the world. I feel really uncomfortable.
I consider Germany the most racist and cruel country in the world. I am native German and my parents are German, too. I decided to marry my husband, who is neither German nor of another European country. The German Embassy does not give him a visa, because he has to learn German in his country, which is a country, where these are only 3 German schools accepted by the Embassy. We are fighting since 2013 for him to join me in Germany. This is against Human Right, but no one here in Germany respects them. Nothing has changed since 1945.
Germans thinks that Slovak people are illiterate.
V17 Comments
5
North Korea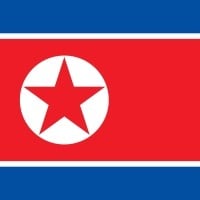 Ask Kim Jong Un now!
This should be number 1. In the camps, if you have a child one of the guards will bring a bucket of water and you have to drown the baby straight after it is born. All because the father might be Chinese. Look it up
I don't know if they even care about race... They will torture anyone of any sex, race, ethnicity, religion, etc.
Rucka rucka ali is racist
V6 Comments
6
Israel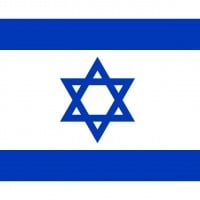 Zionism is worst form of racism - fuadmondeo
Most racist and sadly the US government defends everything they do despite what Americans believe. Israel could build death camps with ovens and the US taxpayers would probably have to pay for it.
Israel is a very racist country yet people tend to worship the God of Israel! This is most annoying, people are so blinded and have been brain washed by the bible which was created by Israelites to dominate the world.
You can't say that! Many people that are Christen are reading this, you do know that right?
Home of the worst racist and heartless scumbags
V30 Comments
7
Argentina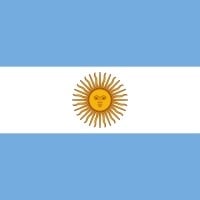 Argentinians are a very racist people! They don't like any South America neighbour, and also are very arrogant and unpolite with tourists. If you are from Brazil, Bolivia, Paraguay and Chile, they will not serve you with courtesy, once you are at a hotel or a restaurant, for example. Curiosly, the country is poor, third world, violent and there is a lack of basic public services. I think they should be more humble with other people.
As an argentinian I don't think this country is "racist" (as we're talking about skin color) but I do believe it's xenophobic. There's a huge hate to Bolivians, Paraguayans and other South American nationalities. Despite if you're white or dark skinned they would discriminate you because of your social class.
Argentina is the best country in South America. Always was the most relevant and with a high international role. I think this country triggers envy among all neighbors. It is a prosper country with a lot of immigrants from Europe, this is the reason why argies' physical features is totally different to the rest of South Americans..
Uruguay is much better (Its government is less corrupt, along with Chile) - Harri666
V12 Comments
8
Serbia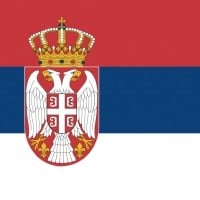 Serbia? Racist? Mate I don't think so!
Serbia, has the most also genocide
Serbia is racists its all bout Albania
V8 Comments
9
Russia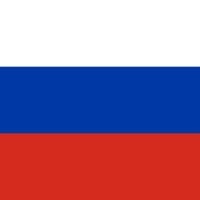 Russia got lots of xenophobic and nationalist people that hates black people, far asians, caucasians, europeans and all others. - fuadmondeo
A declining population and and endless supply of land to settle. You'd think they would let in immigrants from around the globe, places like Africa for example. As it turns out, the most it will let in, albeit begrudgingly in the case of the darker ones, are those from former Soviet states and that's only because the Russian government thinks they still own those countries.
A lot of people died in Russia because of the Nazi Germany an played an important role in taking then down, fact thousands of Russians died in the hands of the Nazis now some people are raising the swastika and worshipping it. Both racist and dumb
Russia is so racist. If you think they hate only non white people, it's not true, they hate more people - they hate all non Russians.
V13 Comments
10
United Kingdom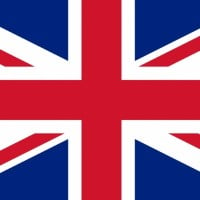 To be honest, London should actually be the least racist place in the world. I am mixed race, my dads black and my mums white. The UK is an extremely diverse place, just as the USA but with a smaller population. I went to France recently on a summer holiday, and honestly, it was a beautiful place, however a majority of the people there are racist. If you are Asian or Black, you get stated at, people actually stopped to look at my family. They pull nasty looks at you and just generally make you feel uneasy. It can be very unpleasant.

However when I'm in my home town London, it feels really multicultural and diverse. I feel comfortable, people don't stare. That's why I love London. And let's be honest, anywhere in the world where you go, your going to find a racist in every single country.
I watch top gear and holy crap do they hate America.
Who cares if a country hates America? Other countries don't have organizations like the KKK. Nuke yourselves. - IMadeThisAccountJustToComment
I'm just glad this isn't first. But it's difficult know what the right and wrongs to say innocent things we sometimes say can be taken as being racist. I once said that if we didn't have mass immigration in this country the subject of racism wouldn't occur. I was then promptly called a racist. I didn't mean any harm, but I watch what I say now. - Britgirl
There is no way that you can be racist as innocent. Also, there will ALWAYS be racism. - floridiancat
I am a teen who lives and was bought up in London.
V21 Comments
The Newcomers
?
Singapore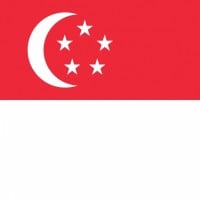 BAdd New Item
The Contenders
11
Australia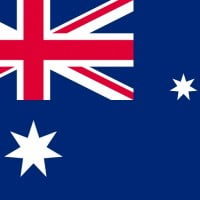 Oh ya definitely Australia is Racist country. The Australian government is the worst whites racist in the world. Looking in to the Australian History Australia government didn't recognize the aborigines natives until 1969 and now the lagecy is carried on Asians and Indians. Australia still follows white supremacy policy.
As an Asian, I walked around Sydney as if I were a ghost at best. I have traveled many different countries and I vote Australia as the most racist country of all. If you are an Asian, I highly recommend avoiding this country as your vacation spot. You are in for a big surprise and a rude awakening. Although there is no sign that reads: "white only," some places are like USA back in 1950's. If you are not white, you are not welcome to certain beaches or places. No one will talk to you, help you (this includes service at a shop.) However, you will come back home (as for me USA) and realize racism is not made up story and you will start to truly listen to those who are being discriminated by the pigment of their skin.

You got it Aussies, I will never go back and never spend a penny in your country ever again. Worst vacation ever!
I can honestly say that Australia is not a racist country. Not only is it one of the most ethnically diverse nations in the world, but every citizen has equal rights and racism is looked down upon tremendously. People can be taken to court over racism. Yes, it is true that Australia did not recognise Aborigines as native until 1969, but that is understandable as racism was still accepted back then. During the 20th century many countries, not just Australia, were still growing up in that respect.
Full of drunks and racists.
V32 Comments
12
France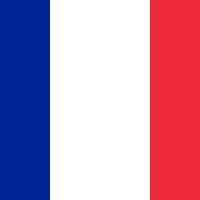 France racist?
- A Spanish as Prime Minister,
- A ex-President with Hungarian origins,
- A President of the Parliament with Sicilian origins,
- A Spanish for Head of Paris,
Etc.. Etc..
It is impossible to see that in another Country except USA.

France is the country of Human Rights.

And it is one of the most open and tolerant.
51% of French have foreign origins.

But of course like every where some are xenophobe.

PS : We are all humans with the same race, so racism between us cannot exist.
There are in France some xenophobic people like every where, but it's also one of the most country in the world and the first in Europe in term of diversified population.

Really there are really extremely more racist people in the world than French.

France id the country of Human Rights.
"I live in France and I am French since my birth. French people are the most racist people I know. In addition they are xenophobic and hate foreigners, especially blacks and arabes. White supremacists are very present here. Skinheads do not hesitate to demonstrate in public and are extremely violent and hateful. They dislike Métis because they see them as traitors to the white race. You could be beaten and punched by one of them, if one day you feel like coming here... Especially since they are hypocrites and cowards. They will not hesitate to beat you if they are in a strong position but ignore you, look at you badly or in the best case will make you believe in their benevolence to better get the Mickey out of you after. Believe me here 's a real hell for non-white people or foreigners"
Racism in France represents a few percentage of people, and in most of cases people with foreign origins are more racist against new migrants.
V20 Comments
13
South Africa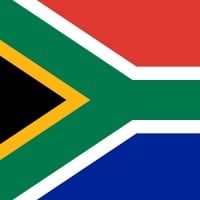 Although Nelson Mandela promoted the ideal of a unified nation, it seems many of the Africans have no interest in reconciliation and continue to blame the past transgressions of European settlers for things that are so absurdly unrelated. This can be seen in the anti-white views of some of its political parties (some of which have significant support). However I believe its mainly promoted by certain political parties as a campaigning tool to rally support from the less educated subsistence communities by making them believe apartheid still exists, or is still a threat.
South Africa still sees the same problems that America saw half a century ago. The difference is that blacks were the minority in America- In South Africa, old, racist crackers control the country, which is 80% black. I hate South Africa. Rude, stuck up people with an imperialistic attitude. For those of you outside of the Old British Empire, visit any of our countries but this hell hole. Arseholes.
I am a South African and I experience racism a lot, Especially in Cape Town
14
Italy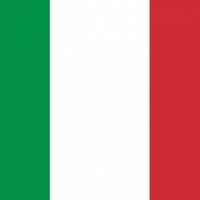 Here in Switzerland we have lots of Italians who immigrated with us for the last 150 years.

Each year and that for generations most of them, and by entire families are returning back to their own country (Italy). That shows how much they are not integrated and how much they do not want to really stayed in Switzerland. Those people do not give any added value to our country. They just refuse to be pure Swiss.

And we guess that this stupid and arrogant way to do is not only visible in Switzerland but also in major countries where they have migrated all along the ages.

So they just come with their food pizza and pasta, eat just that and never try to tend to be Swiss.

Most of other migrants from Asia, Africa and South-America for example are much more respectable people and therefore much to be respected.

And Italians will never accept in their own country someone doing the same as they are doing.

For this reason Italians are very racist, in despite of many people are thinking about them.

Mindless and so nasty population is Italian people.
Yes that is true, there in Italy, people are very racist.
It's so hard as a black or Arabic to find a good job, homes and it seems that because you are not white, you have to struggle for anything.
Whites don't hesitate to show their hates, specially when you are foreigner. I was tired of the racism in Italy.
I moved to United States thinking that it will be different, but the racism is hypocritically there.
Too much of segregation. Maybe, Canada will be better for me.
Italians are the most xenophobic people that I have ever seen. In any high positions in politics, industry etc... There are no foreigners or really few, but I have never seen one African, Asian with a high position there.

Things must change. Migrants and foreigners should go there and change the mentalities, it's a country (Italy) where there is a lot to do and to invest, but be careful never trust an Italian.
How people could be so xenophobe, only Italian people pretend to be the best in everything, what they are not, that demonstrates how much they are racist.
V18 Comments
15
Japan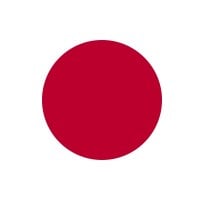 I have been in Japan multiple times they are no racist quite the opposite they are cooporative and very respectful
Here is the key point. If you understand what they say among them, you will be startled. The level of segregation in the global standard just does not work in this country. However, if you don't understand Japanese, you'll NEVER know. They just don't speak out. They don't want to be in a same group with any other Asian country, all others are called (Gaijin)
As ALIEN. Believe me. It is THAT BAD in this country. And I had to live 15 years in it. What a disaster those days were.
This country is extremely racist, people will stare into your eyes if they're big. If your white everyone wants your money or the green card which was my case. If your black or dark skinned then people will think your disgusting and inferior. People openly called my black friend a monkey. The attitude is crazy. I've traveled to many countries across the world and I never saw so much blatant racism until I came here.
Yes, probably the most xenophobic of all in the list. I really think I am right about this because I live and work here for 19 years.
V14 Comments
16
Albania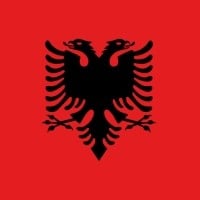 I'm 100% Albanian and I can say, this country is not Racist but very friendly to other people, who may enter the country.
I definitely think this should be number 1! They are so racist to the balkans!
17
Bulgaria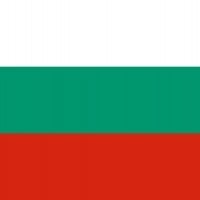 18
Slovakia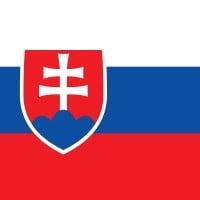 So far, we are in September 2015, no comments here, difficult to believe that.

When we know that this country, does not want to accepts any refugees if they are not Christians and with a maximum of 200 (they are 5.4 millions Slovaks living in Slovakia).
This country and its 80% of inhabitants who think like that, must be in the top 5 of the most racists, and that with some other similar countries like Hungary, Poland, Czech Republic...

Shame to these European countries, which are listed behind the less racist ones...
19
Jordan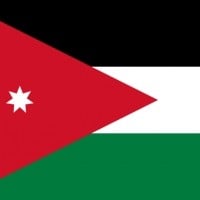 20
Afganistan
They are greedy and always jealous of other most of the time they spread rumors about you and say bad thing that's not true about you behind your back
You spelt it wrong laugh out loud
BAdd New Item
Related Lists

Most Racist Countries In Asia

Top 10 Least Racist Countries

Most Hated Countries

Best Countries in the World

Countries with the Best Food
List StatsUpdated 10 Oct 2015
1,000 votes
83 listings
3 years, 257 days old

Top Remixes (34)

1. Australia
2. France
3. Jordan

Worldculters
1. Israel
2. United States of America
3. England

Ahmad_Istanbouli

1. Serbia
2. Hungary
3. Saudi Arabia

kikodo
View All 34
Posts
Error Reporting
See a factual error in these listings? Report it
here
.