Most Random Things Ever
anonymous
The Top TenXW
1
purple monkey dishwasher
Inuyasha duh! :) that's the best random word ever heard.
So... Purple Monkey Dishwasher!
hahahhahaha lol that's new, I'm the most random person in my school and I never said that! lol
Howdy folks! I'm from Tampa Bay, Utah (I'm a Mormon yes). I want to move to Nebraska (Omaha) and wondered if Hollywood and Beverly Hills is close by like walking distance. I want to meet George Lopez so bad! Great random word. Love you all. (I'm not a troll) #Brigitte
Does the dishwasher sell free burritos? - Nateawesomeness
V21 Comments
2
Cap and gown, cap and gown, cap and gown, dingo! Oh, crap! The dingo! No, no, no! Jocelyn!!!!
My friend fell to the floor holding her sides laughing when I said this to her.
I have to say this to my friends! It killed me! My laugh made my family laugh because mine is funny - FerrariDude64
That's so weird that I have no idea who could possibly think of this. I'm laughing too hard by this every time I read it. - Zeebs
The fact that her name is Jocelyn is what really does it for me. - Cheese567
V13 Comments
3
Fire Breathing Squirrels
Laugh out loud I've seen a picture of that on Google
I'm obsessed with my wish to kill a squirrel. :3 I just had to vote for this one...
My friends made me pick this one. I like dingo and jocelyn. Dobedobeda.
Seriously? Is this even possible? - RockFashionista
V7 Comments
4
potato potato explosion explosion beedeedleooo jim carrey meow goes the fish horse goes the applesauce
I cracked up at this. I don't remember seeing this before. When'd this get here? It is hilarious!
Haha I cracked up when I saw this but then I fell out of my chair and hit my head
I almost couldn't breathe after reading this
Get your umbrella to protect your Congos - Nateawesomeness
V8 Comments
5
I like cheese
For whatever reason, I say this everyday, and it was because of what I saw on Looney Tunes. So basically, a cat asked his cat buddies "Are we men or are we mice? " Then a baby cat says "I like cheese" and gets smacked in the face by the adult. I found that really funny and the way he said "I like cheese" was so cute - Mcgillacuddy
I say this everyday, even before I saw this, now I'm really unpopular... But, WHO CARES? Ha ha, I like cheese so much...
I say this way too much. When I was in 2nd grade, this is the only thing I would say.
And I like planes - Nateawesomeness
V13 Comments
6
flying monkey
Pole dancing ducks raiding a spacecraft with silver unicorns that are chasing them with apple guns filled with purple juice and the silver unicorns like keyboards
This is ridiculously funny;) I don't think that is possible for that to happen to a monkey though! :(. I wish I had a pet monkey especially if it could fly ;) that would be so cool!
Then it challenges superman the rhinoceros to a firefighter contest - Nateawesomeness
V3 Comments
7
spleen
OH YES!
All the lads at our school always used to say, I gotta ruptures spleen!
But I so prefer the saying: That spanner has Massive nipples!
Hahahaha my friend heard this and literally fell over laughing! It was so funny!
Spleen spleen spleen, red blue yellow and brown, spleen spleen spleen, I like when I gobble them down.
V3 Comments
8
Are pillows edible?
Funny. All the others sound like they are written by 6 year olds
At school I go through the day and ask people random questions like this. This is going to be added to my list
I mean you can try it, it won't taste well though. Laugh out loud
Yes, but before you eat a pillow, you need to cover it with strawberry jam and whipped cream - BlueFrostOfThunderClan
V15 Comments
9
zebra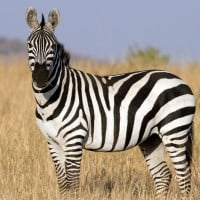 So not random that it surprised me with its presence. Truly the most random thing of all is that that is not random.
V1 Comment
10
Ice Cream
I love ice cream because it cools me off when I'm sweaty.
The Newcomers
?I.really must pay violet
?Lest say some bad words...like the F word FRIEND
The Contenders
11
I don't understand! You only destroy my planet and finally the turtle doesn't write. To save our family, just bake me again. NO JOKES IN AN ANCIENT LANGUAGE, PLEASE!
I had to read this like five times and I STILL don't get it. PURE RANDOMNESS. - isabellapineiro
I think it's talking about some kind of food that has a turtle. This is so funny! - funnyuser
This has to be in the top ten. Vote for this! - Kiteretsunu
Spanish weirdos
V9 Comments
12cheesecake
13
Ninja cockroach
Most random thing I have heard all day.
Well, that's certainly random. - smiley_face843
V1 Comment
14Yolo
15
Justin Bieber
I love him so much this is not jaide speaking its chloe I love you bae
V2 Comments
16Add item
17Sasuke
18
A mushroom pie eats the doorbell
Or does the lightbulb eat the banana-flavoured snake? - CompleteRandom
19
mango
this is so true, I think I started this one with "FLYING MANGOS"
20Orange Northern Yorkshire Based Toad-In-The-Holes At A Dub-House Concert
PSearch List