Most Satanic Bands
For everyone that wants to know some really evil bands if you like them or want to stay away from them.
The Top TenXW
1
Gorgoroth
I think this band of pure evil demons is the best of all times! I don't know who would say any thing bad about them like that
Number 1 and 2 were hard to decide but these guys did some bad stuff in krakow they had bloodbaths and fake crucifixion and the lead singer tortured someone and they burned a lot of churches
First off, If Gorgoroth was really satanic. They wouldn't be putting fake crucifixions up on stage... Satan doesn't like the crucifixion because when Jesus died for our sins, it was a defeat for him. Therefore, they are not satanic. They are a bunch of idiots trying to be satanic and know nothing of Satan because if they did they wouldn't put up half the stuff that's on their stage!

Jesus Christ our messiah is coming and all nonbelievers will perish! - Kirk899
And if you knew anything about satanism you would learn that the majority of satanists are atheists and the ones that aren't don't believe jesus existed at all
I'm all about black metal but gorgoroth is the worst I've ever heard, and yeah their all massive posers
V29 Comments
2
Mayhem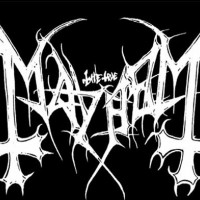 Now, I've listen to some of the bands on here that are deemed Satanic, I've never really listened to any of these bands in the top ten more than once except for Ghost. Now, black metal isn't my cup of tea, but I'll listen to it. And Mayhem is the only one I probably won't listen to again. Mayhem is just to horrible for me. One of their lead singers used to dress like a corpse starting the "corpse paint" trend in black metal. He also cut himself on stage with glass and buried his clothes to get the "stench of death" on it. He would also throw pig heads at the crowd to weed out the posers. This guy is messed up. - SirSkeletorThe3rd
These guys are totally messed up obviously Norwegian they are totally psycho burned churches to
Euronymous will probably forever in history be the most satanic, evil figure in black metal history. Once stating that he favoured the totalitarian style of communism practiced by Joseph Stalin and Pol Pot, and was against individualism, compassion, peace, happiness and fun, Anyone who votes for nunslaughter or bands like that, should stop and listen to some of mayhem's lyrics, and even their riffs are more satanic than nunslaughters lyrics, and definitely more so than cradle of filth and Gorgoroth.

Hail satan m/
Mayhem genuinely praises Satan as should be lovely band as well
V31 Comments
3
Deicide
American metal has a good name but then Deicide stepped in and made it sound like church burning was in USA they had some church burnings in Texas
I don't think there is a single song that doesn't bash on Christianity, their first single was lunatic of gods creation. And every album since then has just been just as anti god
Their lyrics are completely against Christianity, the singer has even said he was Satanist and has repeatedly branded an inverted cross into his head. These guys are the most satanic band ever.
The most evil American band ever!
V17 Comments
4
Marduk
True Satanists to the core! Most black metal bands stray for the Satanic banner and became new age hippies. NOT MARDUK! HAIL MARY from Serpent Sermon is the most satanic song ever made!
These guys are very satanic. just listen to their lyrics. I don't think antim grahan is satanic though - jakkkob
5
Behemoth
If anyone asks me to list my favourite Satanic bands, the first one to be called out will always be Behemoth. Their music alone is enough to kill Christianity. The song "Lucifer" is a must listen.
Behemoth are not a satanic band...they are just anti-christian...they have some satanic lyrics but weren't written by nergal...also nergal believes in thelema...and other members are atheists as I think...but behemoth are one of the best bands ever to exist! - nooreldeen
These guys aren't satanic. they may sing about the devil and demons sometimes but I believe non of them are Satanists. and I think nergal changes his religion from time to time. I'm not sure.
The funny thing is that Adam Darski was once a judge on the polish version of The Voice.
V17 Comments
6
Ghost
No band portrays the true cause of theistic Satanism in the candid manner that Ghost does. Without these artists, we would not have songs like "Ritual", "Year Zero", and "Monstrance Clock." Through their Satanic efforts, the dark lord Lucifer is honored and exalted by those who adore and vilify his grace alike. Papa Emeritus II of Ghost has foreseen the future of man, and it is grim for those who have not accepted Lucifer and the 5 Kings of Hell into their broken souls.

Ghost is a band of true embodiments of the Lord Lucifer's unholy labour, and with their help, his work is achieved. Lyrics such as "Come together as one, for Lucifer's son." and "Hail Satan, Archangelo! " shape the way into the mind of the sheep of the earth, through their catchy, laid back metal and charmingly evil lyrics. As well as the technicality of the musicians themselves. A satanic clergy, and enigma, which is meditated upon by the masses. Every listen and thought towards them is a testament of good-will ...more
Got to see them in concert this week and they are utterly AMAZING live! The atmosphere created is something you just have to experience. It really feels like an amazing religious experience. Ghost has managed to make theistic satanism appealing, and I love that the vocals are clear and nuanced. As a side note, the fans at the show we went to were wonderful. I'm disabled and the crowd was so helpful it was amazing. Helping me up and down stairs and helping me move through the crowd, it makes me proud to be a part of the assembly.
"Hear our Satan prayer Our anti Nicene creed
Hear our Satan prayer For the coming of seed"
"Lucifer
We Are Here
For Your Praise
Evil One"
"Come together, together as a one
Come together for Lucifer's son"

Satanic lyrics, pure and simple. This band should be number one... Both in this list and in the world!
Now, I'm not a satanist and I won't be, but I seriously do love these guys. They are awesome. They aren't the most satanic, but are pretty satanic though. Their lead singer, Papa Emeritus iii, is dressed like some kind of skeletal, satanic pope. - SirSkeletorThe3rd
V25 Comments
7
Dark Funeral
These guys are totally evil with a capital E all of their songs are about satan they swedish
The Logo is satanic and their songs.
Dark Funeral is one of the best satanic bands.
It's so good to be bad
V4 Comments
8
Nunslaughter
One of the best Old School Death Metal Bands ever! Really good, fast, brutal, alcoholocaustic and satanic band. What is Antim Grahan? If they think they're satanic, I think I'm Lucifer himself. Just listen to Satanic Slut, is an armageddon anthem! Support true satanic death metal!
This band is over the top and addictive. Collectors go nuts over them, and their catalog is worth it. The lyrics, imagery, artwork, and the music itself is totally satanic. Of all of the bands on the list, which name can you not drop in normal conversation? Nunslaughter.
Nunslaughter are the best band in the whole list.
And one of the few that play REAL metal. Some of the abominations listed are crap.
I love this band. Its addictive, its worth every second listening to Nunslaughter.
V14 Comments
9
Mercyful Fate
Jesus Chrsit they should be no. 1! Most of their songs have Satanic themes, and the lead singer King Diamond actually was a Satanist!
All lyrics are Satan glorifying
Why are thease not at number one or at least in the top ten
10Antim Grahan
The Contenders
11
Cradle of Filth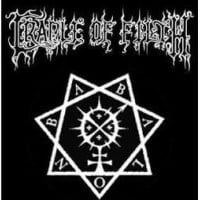 Cradle of filth isn't Satanic dani filth clearly states this in several interviews. Do your homework next time
Cradle of filth is not satanic! Its not even pure black metal! It just has some elements of symphonic black metal. Know the band before you post stuff. There lyrics ain't even satanic, its demons and ghost and gothic romanticism.
Their early work was satanic but they left it, why these guys are at the top of this list? - GREYBOYY
I love cradle of filth...
V16 Comments
12
Suicide Silence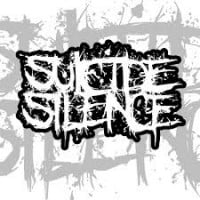 Suicide silence is not a satanic band... DARK FUNERAL would be a satanic band.
This is not satanic!
When the hell was suicide silence ever satanix?
They more death metal
V31 Comments
13
Acheron
Not to put ACHERON as number 1 here is a travesty. They are about the only ones who sing only about Satan.
14
Justin Beiber
HA! Maybe satan put him here to torture our ear drums!
Hmm. Even though Justin Bieber may not look satanic or scary or anything like that. His songs are nonsensical, cheesy and at times heavily corruptive of the basic human nature. Unnecessary glorification of teen love, ridiculous style that is somewhat attractive to the modern day teenagers. Not to mention his huge fandom consisting mostly of teenage girls that are obsessed with him. With this I say that he may or may not be satinic. But if he is one, even by only 20% then he is a force created by evil to be reckoned with.
In the music and movie industries it really does not matter what they look like or what their message is. Anyone with any real fame is in the least a puppet of the illuminati or has openly claimed to have sold their soul to the devil, like lady gaga and katy perry. selling your soul. which is actually real believe it or not. There really is supernatural power in good, but evil power is far more tempting and unlike righteousness, does not need to be earned
Lol, I think Justin is Satan
V36 Comments
15
Burzum
Not satanic at all.
Charged for murder of the guitarist of mayhem and burning 4 churches, the guy was a big member of the church of satan he was released from prison very recently he's norweigan
Varg isn't satanic. Even though he's killed a person, burned down churches, and incited racial hatred against Jews and Muslims, he's not a satanist.
Burzum isn't satanic, well isn't SO satanic like mayhem, the only satanic of Varg Vikernes is than he burns churches
V9 Comments
16
Dimmu Bogir
A lot of satanic lyrics but I am not sure if they burned a lot of churches
Dimmu borgir is a really awesome band
The best black metal band I've ever heard,
Shagrath has stated that he is satanist but he is not a usual satanist!
V7 Comments
17
Belphegor
Black/death metal from Austria. Every song is about satanic rituals, violence against Christians and loots of sexual perversion. (Sometimes with animals. All album art is evil, but specifically anti-christian or satanic? Check out the artwork for "the last supper" and "Lucifer incestus"
Blinding blasting, blaspheme lyrics, relentless, and satanic references, and art-work. Awesome and talented band
Belphegor is THE MOST satanic band ever
This band is pure evil
V4 Comments
18
Marilyn Manson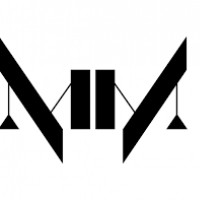 He is in no way satanic or evil. The only reason one of his albums is called 'Antichrist Superstar' is because he thought religion was a negative influence on society. How religion has led to many wars and extremist groups like the KKK and Westboro Baptist Church.

He also stated that he doesn't promote bad behavior in his fans.
I love him very much. He is my idol.
He's not in anyway satanic. The reason he does this kind of stuff is because he thinks that religion hurts people. He'll respect your beliefs as long as you respect his.
He's not a satanist. He's an atheist. Atheism and Satanism are not the same thing.
V21 Comments
19
Goatwhore
Who needs satan when you got god
"Who needs a god, when you've got Satan? " - ryanrimmel
20Nattefrost
PSearch List
Related Lists

Top 10 Heavy Metal Bands That Are Not Satanic

Top 10 Heavy Metal Bands Accused of Being Satanic

Top 10 Bands That Are Called Satanic But Are Really Not

Best Rock Bands of All Time
List StatsUpdated 24 Nov 2015
2,000 votes
170 listings
4 years, 289 days old

Top Remixes (6)
1. Gorgoroth
2. Mercyful Fate
3. Ghost
ryanrimmel
1. Watain
2. Deathspell Omega
3. Gorgoroth
Byron2306
1. Belphegor
2. Marduk
3. Burzum
Pulsar
View All 6
Posts
Error Reporting
See a factual error in these listings? Report it
here
.