Top Ten Most Underrated Actors
Magnolia
The Top TenXW
1
Dylan O'Brien
The clear breakout talent of a seemingly mindless and silly teenage-centric supernatural show. The ratings for Teen Wolf have jumped up significantly since season 1, and it has been due to a bit more than just a bunch of shirtless guys running in the woods. People that originally criticized the show due to its campiness do find themselves sticking around to watch Dylan's portrayal of his character, Stiles Stilinski. And for someone who barely decided to jump into acting right out of high school with no actual training or desire to act beforehand (he was going to attend Syracuse for film before deciding to defer his acceptance to pursue acting instead the only thing he had on his resume for his first gig, which was Teen Wolf, was a link to his Youtube channel), Dylan does a superb job in comparison to his fellow peers on the show. With a proper repertoire under his belt, Dylan is bound to go far in this industry.
He's incredible. Not only in the way that he presents the lines, but the way he lives and breathes his characters. Whilst I have noticed many similarities between Stiles and Dylan, the way he acts in The First Time and in The Internship, has proven that not only does he have exceptional talent for acting, but he sits comfortably in his role and becomes the character himself. What I am most excited for, is his role in an upcoming movie The Maze Runner, in which he will be starring in. It's a contrast, to the other's that he's done as he is now the main role and playing a drastically different character from Stiles. I know this as I have read the book, and I can definitely say that I know Dylan won't disappoint. He is an incredible actor that is, without a doubt, going exceptional lengths in his acting career.
While still quite new to the scene, having done three seasons of Teen Wolf, cameos, and four movies, three of which have already aired, he's definitely come off as someone with raw talent, who just becomes better as he goes.

His versatility in the different characters he portrays shows clearly, and he has the capacity to make you laugh, and to make you cry. Though not yet at the level of Jensen Ackles (or Tom Hiddleston), I have no doubt that one day could very well achieve great things in the movie business, and all we have to do is wait and watch him grow.
Yes Dylan O'brien is defiantly a star in the making
V46 Comments
2
Jensen Ackles
It is extremely difficult to make me cry. I say that because Jensen Ackles has achieved it more than once. The amount of emotion and power he can put in a simple facial expression is stunning. He delivers lines with a skill that is mind-blowing, and his interpretations of the characters he's played are always fascinating and unexpected. Hands-down he is one of my favorite actors of all time, and I wish he was in more so I could own an entire library of him like I do Kevin Spacey and Tilda Swinton.
Jensen Ackles is a really amazing, brilliant actor! The fact that he works on a genre T.V. show sadly means very little to none recognition from the media and the well-known awards. This has to change, because Jensen is a rare talent who deserves not only acknowledgement in terms of awards for his outstanding work on Supernatural for almost 9 years, but also the chance to spread his amazing skills on to the big screen!
Jensen Ackles makes you feel what his character is feeling without ever overacting. He emotes. He is also convincing in action scenes and has a presence whenever he's on camera. He can do comedy, tragedy, and everything in between. While, yeah, he's easy on the eyes, it is his skill at nuancing his performance and adding depth to the story without even lines that deserves recognition.
Those eyes are able to deliver the emotions of what the character is feeling, and I think that that's the most important thing of being a successful actor; capable of delivering those emotions without even saying a single word..
V46 Comments
3
James McAvoy
Robbier Turner from Atonement, Nicholas Garrigan from Last king of Scotland, Charles Xavier from X-Men First class and Action machine Wesley Gibson from Wanted, James Mcavoy showed many different faces through brilliant acting. His values are proved to receive BAFTA rising star award, London Critics awards, nominated Golden Globe best actor. Despite big career, he doesn't want to live as celebrities and prefer to enjoy simple life in London instead of living in Hollywood but He is certainly one of the best talented actors in the world.
He has incredible talent of acting and able to deal with various roles from tumnus of Narnia to the pervert cop of Filth. James Mcavoy deserves to win Oscar!
So true his is such a great actor and deserves more acknowledgement than what he gets.
4
Steve Buscemi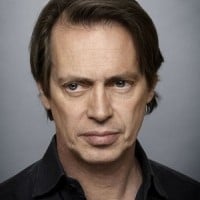 Have you seen Boardwalk Empire, Fargo, Reservoir Dogs, The Big Lebowski! This guy is an incredible actor and deep down we all know it!
I've seen him in boardwalk empire and my children have seen him in spy kids and he is an amazing actor - ShadowArceus736
He's a great actor but still terribly underrated - Joicerojo
5
Joseph Gordon Levitt
Most of the actors are great, but they aren't underrated. JGL was the best actor in Inception (the fight scene in the hallway) and so cute in 500 Days of Summer!
Brick, (500) Days of Summer - InsertNameHere
He's just the best!
6Kevin Pollak
7Tim Roth
8
Gary Oldman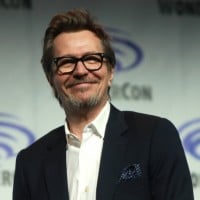 9
Giovanni Ribisi
Yes, Giovanni was best actor in the gift!
10Justin Long
The Newcomers
?
Vincent Price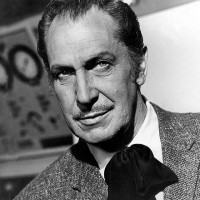 So great but not as much recognition. He has played in so many old horror films and is well known for his spooky way of talking. He's also done introductions and voice overs for songs such as The Black Widow by Alice Cooper and Thriller by Michael Jackson. I mean, he's a legend. How can anyone not love this guy?
?
Thomas Brodie-Sangster
The best Actor ever. He will do anything and he is not just someone who does the same thing. He likes to experiment and do new things.
The Contenders
11
Guy Pearce
I wanted to vote for Sam Rockwell too, but can't : ( most underrated actor of all time. And Paddy Considine. Oh well.
12Michael Kenneth Williams
13
Colin Farrell
While a dirt bag in his personal life, he exudes an incredible charm on camera
14
John Cusack
Say Anything, High Fidelity - InsertNameHere
15Michael Biehn
16William Hurt
17Luke Wilson
18Dean Cain
19
Casper Van Dien
An actor you'd wish to see regularly, a couple of flops isn't really his fault, I really do wish that his career gets a boost soon
Got typecast into a roll after Starship Troopers. Actually, a very talented actor.
20
Forest Whitaker
Good one. I don't remember seeing Whitaker in the Top Tens best actors survey, and he certainly should have been.
Good list. I don't see one overrated actor in this top 20, and usually there are several.
This is so true I totally forgot about him.
PSearch List