Top Ten Most Underrated Actresses
Irina2932
The Top TenXW
1
Robin Tunney
Robin Tunney is without question one of the best actresses on T.V.. I have not seen her movies, but I gather they did not do well at the box office. She deserves someone to write a script for her as the star of a great film. I'm amazed that some of the indie film directors haven't cast her in a really good film. Not only does she act beautifully and created the character of Lisbon on The Mentalist, she also loves the camera and it loves her back. The most beautiful and ageless actress on T.V. with subdued sexuality, who doesn't have to dress sexy to be the sexiest woman in the room.
I had never heard of her before Prison Break and I loved her in that, then saw her in the Mentalist episode "Red Badge" and wow, that Woman can act. She may be small in stature but she dominates the screen whenever she is on and is undoubtedly one of the most gifted actresses on television today. She deserves to be a big movie star but I get the impression that Robin is too down to earth and self effacing to be concerned about fame and money and is just happy being a hard working well respected actress. Good luck to her.
Robin Tunney is an amazing actress. She portrayed very different characters, be it on television (Prison Break, The Mentalist) or on the big screen (The Craft, Open Window, Niagara Niagara, Runaway, See Girl Run, etc...) and every one of her appearance is a proof of her endless talent. She never looks or sounds the same twice, and the audience never feels like they're watching the same character. She gives every one of her characters something special, unique, that leaves us with no other choice but to love them.
Robin is just an amazing woman, she can act perfectly. She isn't tall, isn't sexy dressed but even next to Simon Baker she dominates the camera. It's incredible! And I watched recently her performance on Niagara Niagara... What an actress!
V26 Comments
2
Naomi Watts
Naomi Watts has proved herself as a great actress many times from &quotMulholland Drive" to "21 Grams", "Eastern Promises", "King Kong" and now &quotThe Impossible&quot. She's a regular nominee during awards season but hardly gets the credit for it.
I can't understand that a proven talented actress like Naomi Watts who is one of the most hard working woman in the movie industry don't get more credit. It's like all the people who are involved in the decisions to give awards are blind. This actress deserve more than one oscar if you ask me. I can only hope for her that one day she's gonna get a winning oscar for all her talented work she has given in all this years.
We surely wish you luck,Naomi.
Very talented, very beautiful, and surely underrated. She really deserves to win Oscars.
Looks like a rabbit
V5 Comments
3
Amy Adams
Like Naomi Watts this very talented and beautiful actress stays underrated. Every movie she's in is a Delight to see. I really don't know what goes in the head of this Hollywood executives. They seem to focus on less talented actresses and nobody really knows why. They should at least let her win an oscar because she really deserves it.
This is still true, although I think things are picking up for Amy. She's never had a problem getting work but until this past couple years or so has had trouble getting female leads. I do think that is starting to change after getting big roles in the Master, American Hustle, Trouble With the Curve...
I don't understand why this cute and talented actress did get second or less roles after such great acting in "junebug ". Very underrated.
4
Cate Blanchett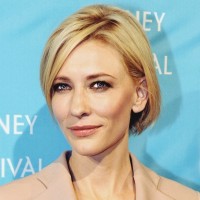 Meryl Streep is too overrated. I think Cate Blanchett is a much better actress and she is certainly more good looking than Meryl Streep.
She is the next Meryl streep. Already has two Oscars.
5
Alicia Silverstone
Alicia is beautiful, talented and very hot actress. What else do you need?
The New World, Hideaway, The Babysitter, Batman & Robin, Excess Baggage, Blast from the Past, Beauty Shop, Miss Match...
- Irina2932
"Batman and Robin" ruined her career
6
Debra Messing
She is equally great at drama as in comedy. Often in Will&Grace she displayed dramatic intensity in her funniest moments. In the Starter Wife, she shows her incredible acting range in her character Molly Kagan's dream sequences: spoofs of Dirty Harry, Hello Dolly, Sharon Stone in Basic Instinct, etc. Debra has a great singing voice, even when kidding around in Will&Grace. I loved her in movie roles: The Wedding Date, Along Came Polly, A Walk in The Clouds, etc. (even if the movies weren't always great. She's beautiful, as well. I think she's extremely underrated.
I see her compared to other actresses active today and she stands out. There's a lot of nuance and subtlety to her performances. I think Debra is closer to Meryl Streep in talent. - luvthtv
She is so versatile as an actress. Loved all her films and T.V. shows. Totally underrated!
7
Jasmine Guy
She should be starring in TV or movies. I understand she may be reprising her role in a big screen version of Dead Like Me. I loved her as Whitley Gilbert in a Different World...she was a magnetic presence. Also, she guested briefly as Caitlin on Melrose Place..giving Amanda (Heather Locklear) trouble in the corporate world. Other roles I've seen her in: as a fallen angel Kathleen in Touched By An Angel, in the miniseries Queen, etc. She is multitalented: great in comedy and drama, musically: singing and dancing. She and Debra Messing are two of my favorites. I'd love to see them work together someday.
8
Michelle Williams
Very talented, very beautiful actress. Despite her nomination for the movie " Backbroke mountain" she recieved a lot of critic because of her catholic background. Her popularity was somehow less in certain circles because of that and I wonder sometimes if there's maybe a connection if she 's stay underrated.
Nevertheless she really deserves to be more recognized for her work and acting skills. Besides that I think she had to win an oscar for her nomination in " My week with Marilyn " that she lost for the overrated Meryl Streep with her crappy movie "The Iron lady ". But that's Hollywood politics and it's a shame.
She's rarely in the spotlights for her movies. Great acting but so underrated,that many popular tabloids don't see it.
9
Rachel McAdams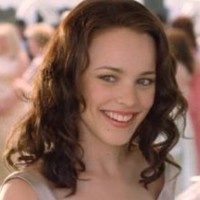 Everybody knows ( or almost ) her and yet it annoys me that Rachel McAdams isn't as popular as less talented and overrated actresses.
Rachel McAdams made her fame and fortune by herself because she has done a lot of good work what can't be said about seeking publicity overrated actresses like Gwyneth Paltrow, Jennifer Lawrence and many others.
She lives a semi-anonymous life so she don't have to put up with all kind of gossip mags and sites and I admire her for that.
I hope she makes a comeback soon with a oscar - worthy role and film because after all this years this lovely actress really deserves to win.
She's so pretty and an amazing person! Her acting is brilliant. She should be more recognized
I don't think she's really underrated. Many people knows her movies and love this very talented actress. The fact is that there are too many overrated and untalented actresses who gets more publicity than Rachel McAdams, but on the other side I'm sure time will give her more recongnition.
It looks like things get better for Rachel McAdams. Hollywood seems to finally be waking up to her talents. Her role in the boxing drama
V4 Comments
10Vera Farmiga
The Newcomers
?
Lauren German
A beautiful and talented actress who's almost never noticed for her acting. In the movie 'Standing still' she plays alongside Amy Adams where she gives a top performance. Look also for her in the more recent movie ' The divide'. A very underrated actress with an amazing talent.
BAdd New Item
The Contenders
11Janet Leigh
12Jennifer Jones
13Sally Hawkins
14
Sherilyn Fenn
Just one thing - Audrey Horne in Twin Peaks.
Sherilyn deserved more interesting roles than she had - Irina2932
15Kim Novak
16
Marisa Tomei
Never saw a movie with bad acting of her. She's beautiful, talented and yet she never gets the credits for all her work before and certainly after her movie " My cousin vinnie ". Underrated and needs more recogntion.
17Maggie Gyllenhaal
18
Tara Strong
Why is she on this list?!? She gets way too much attention! Take her off!
19Lee Remick
20Natalie Wood
BAdd New Item
Related Lists

Best Actresses

Most Overrated Actors/Actresses

Best Indian Actors and Actresses

Top 10 Best Actresses In the Philippines
List StatsUpdated 28 Nov 2015
400 votes
74 listings
7 years, 9 days old

Top Remixes (8)

1. Cate Blanchett
2. Naomi Watts
3. Amy Adams
p_francis_louis
1. Jennifer Jones
2. Janet Leigh
3. Kim Novak
billydneville
1. Naomi Watts
2. Laura Linney
3. Helena Bonham Carter
iknathaniel
View All 8
Posts
Error Reporting
See a factual error in these listings? Report it
here
.