Most Underrated Heavy Metal Bands
The Top TenXW
1
Savatage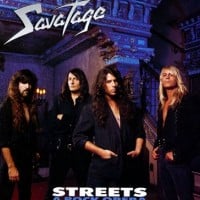 Savatage is a very complete band. The melodies are complex and perfect, as if each instrument's line was carefully planned - yet, it all sounds so intuitive. The vocals too are amazing, I mean, very few singers can perform Hall of The Mountain King (oh, those high staccato notes! ). The lyrics are just pure poetry, they come up with these intricate stories, and make them so universal that everyone can relate to them. I could spend the rest of my life just listening to Savatage and Beethoven. - amandamop
I hear of almost all of the bands above this all of the time, but I never hear anything about Savatage, and it's far better than most of those bands. The only reason I even learned about Savatage was because I looked at Trans-Siberian Orchestral's page on wikipedia. This band was both one of the first Thrash Metal bands and one of the first Symphonic Metal bands, they are hugely influential, but they rarely get the credit they deserve.
Simply the best and most influential metal bands out there. Operatic and classically inclined - a real breakthrough for progressive and symphonic metal.
Epic band. Heard about them about a month ago... Needless to say I own all their albums now!
V5 Comments
2
Diamond Head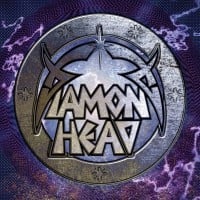 Diamond Head should be #1. They have great songs, plus bands such as Metallica and SLAYER have listed Diamond Head as a key influence. Metallica's song Am I Evil? Is actually a diamond Head song. - ryanrimmel
They directly influenced Metallica, and Lightning to the Nations is one of the greatest metal albums of all time. - Brobusky
The forefathers of all modern metal
Listen to 'Am I Evil' and you will be convinced
V1 Comment
3
Avenged Sevenfold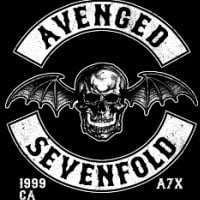 Avenged Sevenfold is an American heavy metal/alternative metal band, that was formed 1999 in California. The group is set together out of M. Shadows (Vocals), Synyster Gates (Guitar) and throughout their career multiple bassists and drummers. Most notably Jimmy "The Rev" Sullivan (Drums), who passed ...read more.
A7 is the most overrated metal band
Most over rated band of all time after one direction - shivendra
2 songs in video games, with 50 million plus views on YouTube per video. They aren't exactly underrated...
More like overrated. - Brobusky
V14 Comments
4
Anvil
Anvil defined metal back in the day. They were role models to Slash, Scott Ian, Lars Ulrich and other rock and metal profiles. Lemmy himself stated that he always liked Anvil. For some reason they never made it the whole way. That's the very DEFINITION of underrated! Avenged Sevenfold IS THE COMPLETE OPPOSITE! They are the most overrated bunch of douche bags I have ever heard of!
Laugh out loud top 3 are possibly the most overrated of all time. Laugh out loud how can bands that get played on the radio 24/7 be underrated. Anvil is a classic influential metal band that only started gaining popularity with a fan-made documentary that wowed critics. Savatage is another good pick.
I just saw Anvil October 6th in Toronto. They are incredible live. No drummer is as good as Rob Reiner period. I was blown away by the sheer energy. This band is still hungry 37 years later. Lips is a excellent front man and personality! His lead playing is impressive and original! A much more real from the heart concert experience.
V1 Comment
5
Annihilator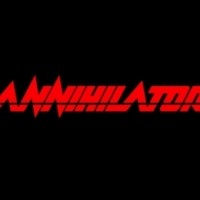 Jeff Waters is the man in this band - his fast and technical riffs and solos are exemplary. He is one of the top 3 lead G players in thrash, sharing this honor with Marty Friedman and Alex Skolnick but never gets the same credits.
By the way, I think Alex is underrated, too, but not as much as Jeff. It's because Annihilator are even more underrated than Testament. - Metal_Treasure
Allison Hell and The Fun Palace are amazing songs. Very underrated,
V1 Comment
6The Death In Me
7
Living Sacrifice
Probably doest get as much recognition because they are a Christian band.
Listen to songs like: Death Machine, Overkill Exposure, Rules Of Engagement, Bloodwork, and Ghost Thief, AND TELL ME THIS BAND ISN'T BADASS!
8
Trivium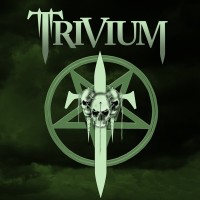 Great band! Most of today's people don't like metal music, because it's "evil" and "satanic" but if you listen to their lyrics you see that they are made with heart and soul and that's why today's awesome metal bands are underrated like this guys. - tiagocowboy11
Makes as good of metal as the best. Pull harder on the strings of your martyr is a modern classic.
One of the best metal band I've ever heard their melody is so soulful yet the screams is so powerful
Best modern metal band
V2 Comments
9
Death Angel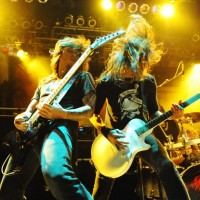 Theost underrated thrash band by far! Give them a listen, they are so good! - ryanrimmel
10
Anthrax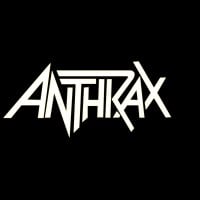 Are you kidding me?
How the hell are they under rated?
They are one the biggest thrash legends for God's sake
Whaat?!? Anthrax is not underrated has someone heard about the BIG 4? Anthrax is there, Anthrax IS the law
They are very underrated because people don't put them in the same class as megadeth and slayer when in reality I think anthrax is better than those bands - ryanrimmel
Anthrax kick Metallica's ass any day. In the early days, they were just savage. They've had more bad luck than they deserve throughout their careers but they've pulled through each time. Now that is Thrash 'Til Death!
V1 Comment
The Contenders
11
For Today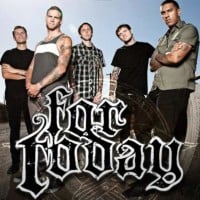 12
Rainbow
Absolutely underrated - they are never mentioned among the greatest metal bands although they were really great. How many metal bands have had such super-talented musicians like:
Dio (RIP), Ritchie Blackmore, Roger Glover, Cozy Powell (RIP).

They invented a bunch of metal subgenres and lots of metalheads enjoy them now. Rainbow influenced directly the non-bluesy metal sound of Judas Priest and Iron Maiden.
Check out these genre defining songs by Rainbow:
From the 1976 album: Stargazer, A Light in the Black, Tarot Woman
From the 1978 album: Gates Of Babylon, Kill The King, LA Connection - Metal_Treasure
V1 Comment
13
Coroner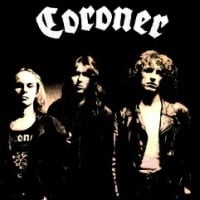 They are considered as one of the most technical and proficient thrash bands - high level of complexity and musicianship.

They are a thrash/technical thrash band from Switzerland, active from 1983-1996, 2010-present. - Metal_Treasure
14
Deep Purple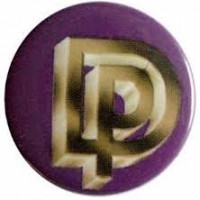 Deep Purple are an English rock band formed in Hertford in 1968. They are considered to be among the pioneers of heavy metal and modern hard rock, although their musical approach changed over the years. Originally formed as a progressive rock band, the band shifted to a heavier sound in 1970. Deep Purple, ...read more.
I don't find them necessarily Metal to be honest. But still amazing band! - CastlevaniaFanboy128
Extremely underrated - inventors of metal and nobody cares. - Metal_Treasure
15
Disturbed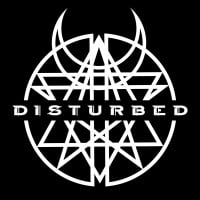 I don't know why a7x is at the top. If anything they're overrated because they sold out and copied Metallica on hail to the king and were in 2 Call of Duty games. So underrated is not them. Granted I still like their music but disturbed has still sold more records and has done better and is just an amazing band who cares more about the music than the fame. Extremely talented and TRUE musicians
David Draiman's amazing vocals are way too underrated. Why is Avenged Sevenfold on the top? Ask anyone who Avenge Sevenfold is and they'll know. Ask anyone who Disturbed is and you'll find less people know.
DISTURBED IS UNDERRATED? I Love Disturbed and yet not many people know them? That is a BIG shock to me. - MusicalPony
Yes, people don't know about this heavy metal kings. They are writing nice songs. If you are talking about "underrated bands". Disturbed is the most underrated band of all times, I guess.
Amazing Band! Among my all-time favorite Metal Bands EVER! - CastlevaniaFanboy128
V2 Comments
16
Demon Hunter
Heavy ass band. Their latest album is a step lower than the rest but its still good.
V1 Comment
17
Overkill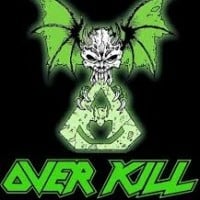 Most underrated metal band ever (along with Exodus). After 30 years they still sound fesh and hungry. Plus, their musicianship is amazing.
V1 Comment
18
Breaking Benjamin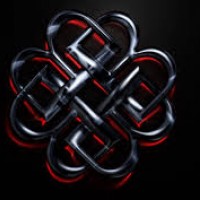 Breaking Benjamin is a American post-grunge/alternative metal band formed in 1998. The bands members all changed in the time between 2010 to 2014, with the exception of Ben Burnley (Vocals). The Ex-Members included Chad Szeliga (Drums), Aaron Fink (Guitar) and Mark Klepaspi (Bass). ...read more.
Although they are underrated, they ARE NOT HEAVY METAL.
Heck, they aren't even metal. They're post grunge.
V1 Comment
19
Faith No More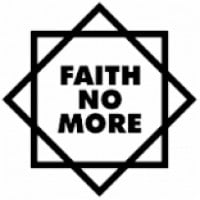 Best they have the coolest slap bassist around.
20
Mercyful Fate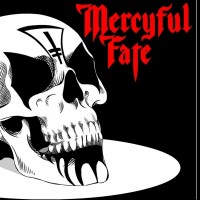 I rarely see these guys mentioned but what is wrong with this list? The ONLY band that belongs in the top ten is Anvil, the entire list is almost completely made up of commercial overrated nu-metal and metalcore
It's unbelievable that a band like Mercyful Fate is so underrated, they have been inspiration for great bands like slayer and Metallica. It is an amazing band and King Diamond's voice is outstanding.
PSearch List
Related Lists

Most Underrated New Wave of British Heavy Metal Bands

Most Underrated Hard Rock/Heavy Metal Bands

Best Heavy Metal Bands

Top 10 New Wave of American Heavy Metal Bands

Best Modern Heavy Metal / Metalcore Bands
List StatsUpdated 3 May 2016
700 votes
169 listings
3 years, 330 days old

Top Remixes (7)

1. Diamond Head
2. Anvil
3. Death Angel

ryanrimmel

1. Saxon
2. Diamond Head
3. Death Angel

erkecha21
1. The Death In Me
2. Living Sacrifice
3. For Today

AngryByrd
View All 7
Posts
Error Reporting
See a factual error in these listings? Report it
here
.