Most Underrated Pokemon
disturbedbomb
The Contenders: Page 2XW
21
Spinda
Have you ever seen it in a competitive battle. And those confusing moves
The master of confusion. Shame about its stats, though.
V3 Comments
22Drapion
23
Volbeat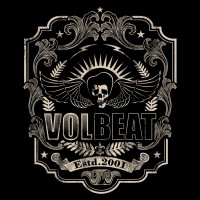 Volbeat are a Danish metal band which was formed in Copenhagen. They play a fusion of rock and roll, heavy metal and rockabilly.
Volbeat is pretty underrated. Because of its Tail Glow Volbeat can be used as a sweeper or a nice Baton Passer, think about it guys.
I feel really bad I stared at this and said 'what the hell is a volbeat'
Lol Volbeat is a metal band from Denmark as well as a pokemon
What picture is that? Cool, but still. - Goatworlds
V2 Comments
24
Mime Jr.
He is actually decent using mimic which is pretty strong, he is better when he was a good trainer, unlike James from the anime
25
Charizard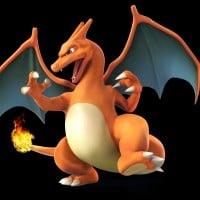 Charizard, known in Japan as Lizardon, is a Pokémon species in Nintendo and Game Freak's Pokémon franchise.
So many people think it's overrated that it's underrated. - Goatworlds
Charizard is so overrated why is it on this list lol
Its not underrated yet its declining in popularity and will be underrated in a couple decade but not yet
Charizard is not underrated in anyway.
V1 Comment
26
Spiritomb
Gen 6 gave this guy a weakness and sableye is much better, but I still like him.
V1 Comment
27
Shuckle
Shuckle is so cool, it has some good defensive stats and a suitable movepool and it's kinda cute
28
Muk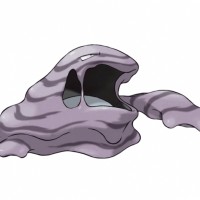 While Muk might not be the prettiest Pokemon, he more than makes up for it in personality.
Mul is an absolute legend. The way he took out a bell sprout in the Indigo league will live long in the memory.
V2 Comments
29
Vanilluxe
People hate it because it's apparently "a sign that game freak is running out of ideas". And it's ICE CREAM, who doesn't love ice cream?
People say he's badly designed but he's AWESOME HE IS ICE CREAM FOR ARCEUS'S SAKE so underrated
If you're saying stat total of 535 is bad, I don't really understand what is going on in your head
V2 Comments
30
Banette
This guy is a really underrated Pokemon even though it has a mega
Banette is one of my favorite Pokemon! It's a posessed doll filled with hate, that's pretty damn cool
V1 Comment
31
Pineco
Everyone always rages on how it's just a pine cone, but I think that's fine as long as it makes sense.
V1 Comment
32
Torterra
Honestly, this thing is completely underrated compared to other starters. It deserves to be higher.
100? this should be in the top 10. Only my brother and I like this guy that I know of.
V1 Comment
33
Dunsparce
It has a good movepool, and someone won a tournament in 2005 with the help of Dunsparce. - GREATEST
Look, I know it has an awful design, but it's move learnset is just incredible! I have used this fellow before in various playthroughs, and every time it pulled through.
34
Bidoof
I am not putting this as a joke he is NOT the worst Pokemon of all time why does everyone like shedinja then it has 1 heath it can use superpower and sweep whole teams with that move bidoof is the best out of all the gimmicky generic rodent Pokemon that you find early in the game - ikerevievs
Bidoof is a good Pokemon. he has Earthquake, thunderbolt and blizzard in his arsenal (move pool).
If I were in the Pokemon show I would have a bidoof as a partner named Joey
V1 Comment
35
Lickitung
I never see Lickitung on anyone's 'favorite pokemon' or 'cutest pokemon' etc lists! Everyone seems to forget about this guy. The design is cute and charming, and even if it's not the most useful pokemon, it should still be appreciated for how adorable it is.
36
Delphox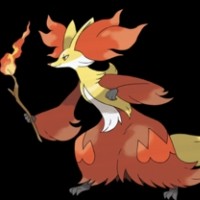 I'm constantly bashed for having Delphox as my favourite Pokemon, especially by Greninja fans. Delphox is so much better than people make it out to be, seriously.
So underrated, people are even mean and rude to its fans.
I like it's prior evolutions better but still gets way too much hate.
I hate delphox
V10 Comments
37
Clefable
Very underrated, some people even say it is one of the worst fully evolved Pokemon, but it really isn't. It has a wonderful ability"magic guard", makes it only takes damage from damaging moves. Unaware is also a very useful ability it has. It also only have two weakness and an ok bulk of 95/73/95. Along with that, it gets calm mind+soft boiled combo, makes it hard to beat for times. It also gets cosmic power, which is great with soft-boiled. It also gets t-wave, wish, heal bell and stealth rock to support the team. It has some good coverages like fire blast, flamethrower, focus blast, ice beam and thunderbolt and yet some people think it sucks...
V1 Comment
38
Oshawott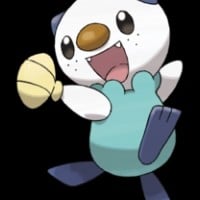 Everyone at my school sees it as useless crap... It's really the best starter ever and it tears through everything when its evolved. - Goatworlds
This is an amazing water starter that, unfortunately, very few people picked.
My favorite starter that many people
V1 Comment
39
Buizel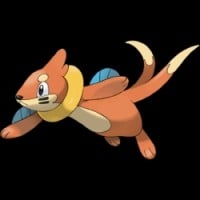 Buizel is awesome. And WAY better than Pikachu. Why?

Better stats even though Buizel is a basic

Super fast

Wide move pull, including poison type, ground type, and even fighting and ice type moves.

Awesome design

Breaks stereotype of Water Type Pokemon being blue

And looks MILES better in sunglasses. Need I carry on? Don't waste your vote, vote for this super awesome Pokemon!
Now seriously. I have to add Buizel on this list because no one else will! It's crazy! Buizel is my favorite Pokemon ever! And Dawn used to have it, but the dumb idiot traded it to Ash! Come on Dawn! You were the perfect team with Buizel.. Well I think Buizel is awesome and everyone should like him.. Vote for Buizel!
Buizel is simply the definition of an awesome Pokemon. It looks cool, it's super fast, has nice abilities, and has a wide move pool. HELL, I 1 hit KO'd a Staraptor with a Buizel! This thing it underrated as hell, since it can do so many awesome things!
I's a great Pokemon, it's just has bad defense stats
40
Charmander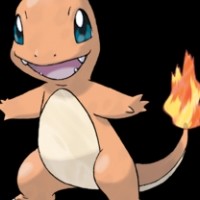 Charmander, known as Hitokage in Japan, is a Pokémon species in Nintendo and Game Freak's Pokémon franchise.
Charizard (kind of) gets a lot of love. Definitely more than Charmander. - thelegendaries101
Charmander isn't overrated. But Charizard is.
V3 Comments
PSearch List
Recommended Lists
Related Lists
Top Ten Most Underrated Pokemon Anime Characters

Most Underrated Starter Pokemon

Top Ten Most Underrated Pokemon Characters
Top Ten Underrated Pokemon that Need a Spin Off Series
Top 10 Underrated Pokemon Moves
List StatsUpdated 6 Dec 2016
600 votes
136 listings
3 years, 229 days old

Top Remixes

1. Raichu
2. Magmortar
3. Chesnaught
quintionshrak8713

1. Raichu
2. Zoroark
3. Gothitelle
ihateoverratedpokemon
Posts
Error Reporting
See a factual error in these listings? Report it
here
.