Most Underrated Pokemon
disturbedbomb
The Contenders: Page 6
101
Breloom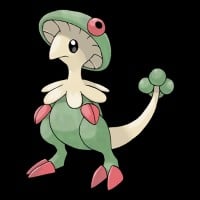 Technician breloom w/ mach punch bullet seed rock tomb and spore
With bullet seed at 25 power per hit and his 130 base attack (higher than blazikens base attack) and his S.T.A. B on grass moves with his technician ability each buttlet seed has 57 power so the minimum is 114 just under a seed bomb but at maximum power is 285! Which is more damage than a focus punch!
V 1 Comment
102
Zygarde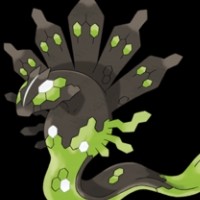 103
Bulbasaur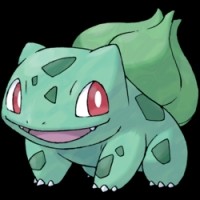 Bulbasaur, known as Fushigidane in Japan, is the first Pokémon species in Nintendo and Game Freak's Pokémon franchise.
I feel bad for venasaur line. It's all about that Charizard. Well this ass will beat the crap out of Charizard
104
Ninetales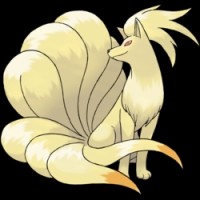 V 2 Comments
105
Diglett
Why does everybody run from it in it's cave?
V 1 Comment
106
Tyrantrum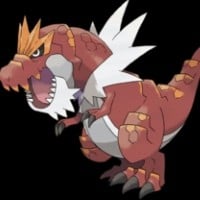 Tyrantrum is a fictional creature in the Pokemon Franchise. Introduced in Gen 6, it is a Rock/Dragon type Pokemon, and is the evolve form of the fossil Pokemon, Tyrunt. It is classified as the Despot Pokemon. 100 million years ago, before its extinction, Tyrantrum was an invincible predator with its ...read more.
He's a god-damn T-REX! I've never seen anyone use him. I think I'm the only one. - RebelGamer
109
Finneon
Barely anybody even knows what the heck a Finneon is... GUYS IT'S A FISH WITH WINGS ON ITS TAIL! - Goatworlds
V 1 Comment
110
Porygon-Z
Has amazing abilities, amazing special attack, and an amazing look, but gets hated on due to Porygon 2 being smoother than it. Base 135 Sp Attack and 90 speed make it a great sweeper, but people never give it a chance.
111
Tornadus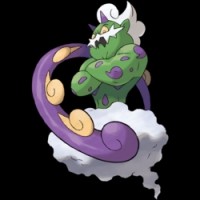 112
Aipom
You got to be kidding me... Some people don't know it exists in the Pokemon universe. This Pokemon was the funniest in the anime and is the strongest small not evolved non-legendary Pokemon. - Albert2157
113
Sceptile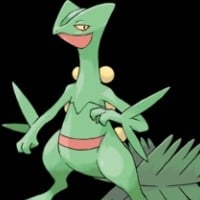 V 3 Comments
114 Braviary
115
Archeops
Archeops. Archeops is a monster! Although he does have one of the worst Abilities in the game, that doesn't act unless he's under half health. Besides, he learns Roost! He deserves to be in the UU tier!
He's low on the list though, because he has poor defenses and not a lot to say about him!
116
Dragonite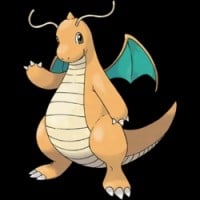 Dragonite is a character from the Pokémon franchise by Nintendo. It is a dragon and flying type Pokémon created in the first generation of Pokémon. It is a Pseudo Legendary Pokémon.
Well, Number 1 is Dragonite. Now where do I even start with this guy? Just because he has an Abilty that weakens the power of moves when you're at full health doesn't mean it's invincible. Just because you're a Dragon/Flying type doesn't mean you're going to beat everything. There are still Steel types to block your STAB moves. Just because you have high attack and moderate speed doesn't mean you are going to sweep everybody. Salamence is still much better and Cloyster with Skill Link and Icicle Spear has it dead no matter what. Cloyster also tanks out Dragonite. Salamence is a better mixed sweeper and is faster than Dragonite. Once Dragonite takes a hit when you go last, use a strong priority move and it's done. It gets treated like a god when it really isn't even as powerful as Salamence. Nothing much to say, but bottom line. Dragonite isn't a god.
Well it's better than salamence AKA the boomerang
V 2 Comments
117
Talonflame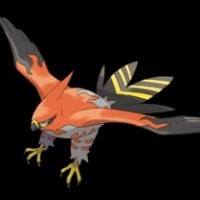 I beat so many people with my talonflame, I love this bird. I used him so much that I'm even going to use him in the new Pokemon moon/sun game
Well, it may have an Ability that gives Brave Bird for it priority. But it's not top priority, Pursuit still is with a priority that outspeeds switching. Talonflame only has 81 attack, you need a Choice Band or Swords Dance to make it capable of OHKOing bulky Pokemon. It's great for revenge killing, sure? But that's about all it's useful for. You might as well be using a Mega Kangaskhan with Sucker Punch. It will outspeed Brave Bird. Besides, Talonflame loses half its health just from switching into rocks. Believe me, if this thing didn't get extra priority from Brave Bird, nobody would be using it. And because of that, Rotom Wash would become uncommon. I still think Talonflame has potential, but it needs BL 1, not OU!
Everyone always picks Charizard as their FireFlying Pokemon. I just want to scream at the Charizard fans to SHUT UP!
118
Chansey
My friend says Chansey is way too good as a wall. Yeah, sure it has very impressive special defense and HP stats, but its defense is horrible. He says with proper investment and Eviolite Chansey's defense is good, but let me tell you right now that it just ISN'T! 5 base defense! You think that's good!? And its attack is just as bad as its defense, its special attack is barely better and it relies too much on Toxic and Sesmic Toss to do damage, if you come in with a Breloom they are DEAD! Because they won't have a Focus Sash since they are holding the Eviolite! Blissey can get Leftovers or Focus Sash, so that means it's not reliant on held items to make it bulky! It still is good though, but it deserves BL 1 or UU, not the second best tier out there!
Did you know that both its attack AND defense are the worst in the game? That's why its defense sucks - Goatworlds
119
Togekiss
She's Overshadowed by Togepi but had okay stats she's stronger looking she's tougher looking and she can kick snivy's ass - quintionshrak8713
Maybe because Togekiss a fully evolved flying type and snivy is a basic grass type... - BeefJesusSupreme
This Pokemon is a Fighting type's worst enemy and I have one on my team.
Too bad you can't get one in Gold and Silver
V 2 Comments
120
Staraptor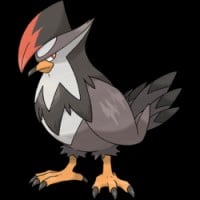 If anything staraptor is overrated
PSearch List
Recommended Lists
Related Lists
Top Ten Most Underrated Pokemon Anime Characters

Most Underrated Starter Pokemon

Top Ten Most Underrated Pokemon Characters

Top Ten Underrated Pokemon that Need a Spin Off Series
Top 10 Underrated Pokemon Moves
List StatsUpdated 18 Jan 2017
600 votes
136 listings
3 years, 272 days old

Top Remixes

1. Raichu
2. Magmortar
3. Chesnaught
quintionshrak8713

1. Raichu
2. Zoroark
3. Gothitelle
ihateoverratedpokemon
1. Kabutops
2. Onix
3. Delphox
NikBrusk
Posts
Error Reporting
See a factual error in these listings? Report it
here
.