Most Underrated Rock Bands
copkiller
The Contenders: Page 3
41
Jimmy Eat World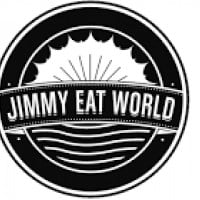 Jimmy Eat World is an American rock band from Mesa, Arizona, that formed in 1993. The band is composed of lead vocalist and guitarist Jim Adkins, guitarist and backing vocalist Tom Linton, bassist Rick Burch and drummer Zach Lind.
Probably the only band that hasn't been ruined by MTV. That might the reason they're unheard of.
42 Fireflight
43
Alice Cooper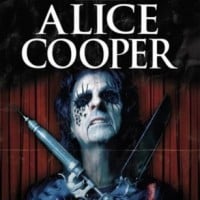 Alice Cooper was an American rock band formed in Phoenix, Arizona in 1964. The band consisted of lead singer Vince Furnier, Glen Buxton, Michael Bruce, Dennis Dunaway, and Neal Smith.
A living legend with a deep catalog!
Aw I love this guy but not wildly underrated
Alice Cooper is the King of Shock Rock and he's a showman, which makes his concerts all the more interesting. Still, he's not as well loved or recognized as other bands like Led Zeppelin; Guns N' Roses; etc;
He deserves way more recognition.
Amazing to see live - Beautifulsound
V 2 Comments
44
Tool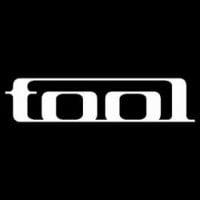 Tool is an American progressive metal/alternative metal band, that was formed in 1990. ...read more.
Awesome music.. Creativity.. Lyrics... This band should b in the top 10...
There music makes you think out side the box. Shows how. ignorant people are in the present and past.
45
Alice In Chains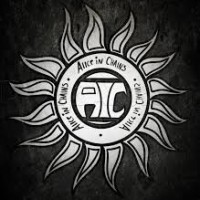 Alice in Chains is an American rock band formed in Seattle, Washington, in 1987 by guitarist and songwriter Jerry Cantrell and original lead vocalist Layne Staley.
Why the heck is Queen, Rush, STP, and Boston up there? All of their albums pale in comparison with Dirt, and yet are more popular. AIC is synonymous with underrated band. Nirvana's shadow cast over them, and by the time the majority of the Seattle Scene dissolved, Layne slipped up (RIP Layne, greatest voice). So, how is the Riff God's band not up in the top ten? The one of the most dynamic voices in Rock history not up there? Sean Kinney's drumming is superb, as well as Mike Inez & the late great Mike Starr's bass guitar's skill. Not to mention amazing harmonies between Jerry and DuVall/Staley. WAY underrated. Heck, they're underrated on an underrated list, who's more underrated than that? - Laughitupfuzzball
Most underrated band in my opinion. The music is band created in the 90's is still the best in 2012. I only wish Layne would have stayed with us longer, the music they made with him is the best. I enjoy what they are doing now with a different singer, but my music heart belongs with Layne. RIP
Alice in Chains took me by surprise when I first heard their music.. ALways thought of them as a heavy metal band but honestly they are nothing but perfect melodies and groovy solos.. some of the purest rock out there in my opinion. If you wanna consider them grunge then consider them the best
Layne Staley & Jerry Cantrell. That's all that needs to be said.
V 7 Comments
46
Thousand Foot Krutch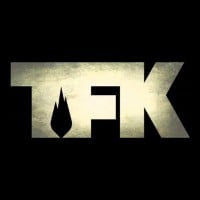 They really should get more recognition. - LarkwingFlight
V 2 Comments
47
Rise Against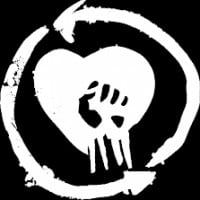 Rise Against is an American melodic hardcore band from Chicago, Illinois, formed in 1999. The band's current line-up comprises vocalist/rhythm guitarist Tim McIlrath, lead guitarist Zach Blair, bassist Joe Principe and drummer Brandon Barnes.
It's not only about their music, but it's the lyrics and the meaning. Rise against are and will always be my favorite band.
I will never forget this band. Love it
Some of the best lyrics I've ever heard and a unique sound
V 1 Comment
48
Anthrax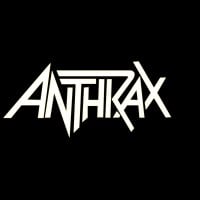 Anthrax is an American thrash metal band from New York City, formed in 1981 by guitarist Scott Ian and bassist Dan Lilker.
Anthrax is awesome. Megadeth is very over rated and if they sold near as much as Metallica then they would be the most over rated band of all time. Megadeth fans are idiots that are easily amused by a average band. Anthrax had then beat - Sabbath
Shame that metal heads mostly look at Slayer and Metallica and forget about this more talented group from the Thrash Era
Anthrax is awesome. Megadeth is over rated
I like it, it's original
V 2 Comments
49
Primus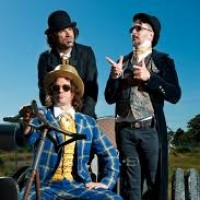 Primus is an American rock band based in San Francisco, California, currently composed of bassist Les Claypool, guitarist Larry LaLonde and drummer Tim Alexander. Les Claypool is regarded as one of the best bassists of all time for his slap-bass ability in notable songs like "My Name Is Mud", "The Toys ...read more.
Primus is so underrated! Not only are they great at playing instruments, but they are also great at making music! One of the most original bands to ever release music. And not to mention, their live shows are AMAZING!
Primus is WAY underrated. They have the best bassist to play the instrument, a crazy guitarist, and a plethora of amazing drummers. One of the best bands ever.
Probably the best band ever going strong since the mid 80's... No band sounds like them truly original.
They created new genre and are the only representative in this genre
V 1 Comment
50
Melvins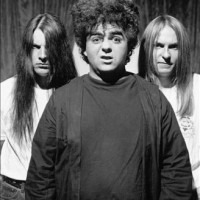 The Melvins are an American band that formed in 1983. They usually perform as a trio, but in recent years have performed as a four piece with two drummers.
Should be in the top 5 at least! they helped start grunge and were extremely influential too nirvana
51
Def Leppard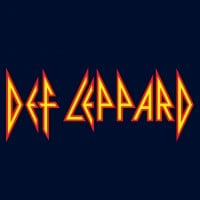 Def Leppard are an English rock band formed in 1977 in Sheffield as part of the new wave of British heavy metal movement.
Never get discussed. Great guitarists and one of the top 20 voices in rock of all time in Joe Elliot.
The Best. The sound undeniably unique.
52
Adema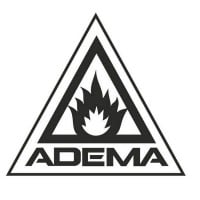 Adema is a nu metal band from Bakersfield, California. The band formed in 2000 with members lead vocalist Mark Chavez, vocalist/guitarist Tim Fluckey, guitarist Mike Ransom, bassist Dave DeRoo, and drummer Kris Kohls.
53
Styx
It is a shame that the world refuses to hear Styx for what they are. They would be knighted if they were British. They are the most original band ever. They would be a tough act for anyone to follow even today. It wasn't about the sex appeal of rock and roll for them, it was about the music. Better than every British band, hands down.
Everyone seems to hate this band. That's partly because, mostly, only their later, not-so-great songs got popular. Their really phenomenal songs (almost all from the 70s), like "Castle Walls", "Clair de Lune/Ballerina", "A Day" and "Boat on the River" are mostly unknown. - Raa396
They should be at he number one position suite madame blue is one of the greatest songs of all time!
Styx are absolutely underrated. They should be in the top 10.
V 3 Comments
54
Stone Temple Pilots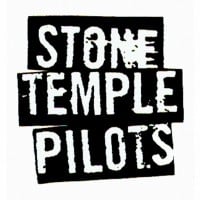 Stone Temple Pilots was formed in San Diego, CA in 1989. ...read more.
My username is dedicated to these guys! The Stone Temple Pilots totally rock! They are very underrated. Just listen to their song Plush. It's EPIC! - StoneTemplePilots87
They were despised by critics for most of their career until they had already broken up! I think I said enough for you to understand why they are underrated! - TheThomasThomas
I was scrolling past all these and wondered were they were. I really like the Stone Temple Pilots and I think they are very underrated.
Completely agree they underrated! - Juniorxtrm
V 2 Comments
55
Barclay James Harvest
Perhaps THE most under-rated prog rock band - at least in the UK. Much appreciated however in most of Europe, particularly in Germany, where they are revered, have played massive concerts and hold the number 3 spot for best album of all time.
Why am I having to add this immensely successful, though under-rated in their home country (the UK), band to a list that includes so many unheard-of bands? At the height of their success, they played a free concert in front of the Reichstag in West Berlin, with an estimated attendance of 250,000 people (30 August 1980). They were also the first Western rock band to play an open-air concert in pre-Glasnost East Germany, playing in Treptower Park, East Berlin on 14 July 1987 to a 170,000+ audience. In 2011 official German chart company Media Control has named BJH's Gone To Earth the third most successful chart album ever in Germany - the largest music market in Europe! Their chart is based on points given for the number of weeks spent on the official chart and the positions reached. Number one is Pink Floyd's Wish You Were Here (the new remastered edition of which recently re-entered the German album chart at No. 4), and second was German schlager singer Andrea Berg's Best Of. "
Thank goodness that the rest of Europe latched on to this insanely under-rated Lancashire prog band and took them to their hearts, otherwise they might not have created all those wonderful albums for their many devoted fans to play over and over again. I never tire of listening to their exquisite music.
56
Camel
Such an amazing prog rock band. Creates a spiritual atmosphere through their music. - RalphSaad
57
Sonic Youth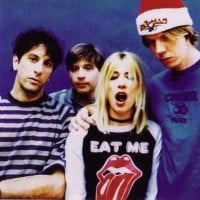 Sonic Youth was an American rock band from New York City, formed in 1981. Founding members Thurston Moore, Kim Gordon and Lee Ranaldo remained together for the entire history of the band, while Steve Shelley followed a series of short-term drummers in 1985, and rounded out the core line-up.
Sonic Youth isn't for everyone, but they are without doubt extremely underrated - papervinnie
So underrated they're not even on the list
58
Queen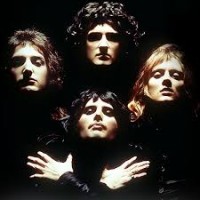 Queen are a British rock group formed in 1970. Members were Freddie Mercury (Vocals and Piano), Brian May (Guitar, Vocals), Roger Taylor (Drums, Vocals), and John Deacon (Bass Guitar, Vocals). Before forming into Queen, Brian May and Roger Taylor had played together in a band named Smile. Freddie Mercury ...read more.
Queen are NOT underrated. How can a band be underrated who have sold over 100 million records? Don't you dare say "people like them for the wrong reasons, they are underrated because people like them the wrong way" or any of that, Queen by fact are popular. UFO, Blue Oyster Cult, and to a lesser extent Deep Purple and Rainbow are way more underrated compared to Queen. Your favourite band does not mean underrated! Everyone knows at least one Queen song.
Queen is the best not because of Brian May's incomparable guitar work, Freddie Mercury's astounding 8-octave range, John Deacon's underrated bass work, or even their ability to put on the greatest live show in the history of time. No, it was their ability to nail many genres without sounding like hack imitators (Almost every male pop star after Michael Jackson comes to mind). They could tackle opera, hard rock, synth-pop, cheesy love songs, epic movie soundtrack songs, old- fashioned Elvis-style rock. Hell, they practically invented thrash metal with stone cold crazy. And before all you metal-heads get mad, Metallica, probably the greatest thrash metal if you consider their career over after 1992, covered this song. No other band can or will ever do this because no other singer can or will ever have the vocal genre range of Freddie Mercury. I'm not talking about the 8 octaves I mentioned earlier, though that is impressive, I'm talking about his ability to crunch out vocals on WWRY, ...more
QUEEN is very underrated b/c they're so under-exposed and so very under-appreciated. Other than their very popular hits, most people really don't know Queen's incredible depth, huge range, and many diff genres (42! ). Their brilliance is so extraordinary, their skill unmatched, their genius unimaginable! Their hidden gems are like a treasure trove of sheer ecstasy! From the frenetic Stone Cold Crazy and Dead On Time to the lovely Love Of My Life and Save Me to the phenomenal Fairy Feller's Master Stroke and The March Of The Black Queen... There's something for everyone.
Unlike other bands whose every scribble was overplayed and overexposed ad nauseum, Queen's magnificent talent and depth were only explored by the avid Queen fan, since their true treasures never received proper airplay. Such a shame! What a waste!
QUEEN = ALL 4 GENIUSES!
FREDDIE MERCURY = GENIUS EXTRAORDINAIRE!
Ask everyone you know if they've heard of Queen, then ask them if they've heard of the Replacements
V 18 Comments
59
Heart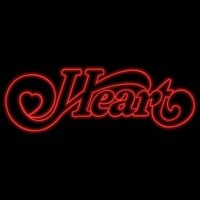 Heart is an American rock band that first found success in Canada and later in the United States and worldwide.
Looking at the ratings some bands shouldn't be in the list because everyone rates them. Some bands are down here and underrated as they are barely heard of and others are just underrated. Heart can really rock and put on a good show. People have heard of them and they get overlooked because of line up changes and being forced by the record label to accept hitmaker songs in their albums in the mid 80s. But look at what they play, it does rock and when you look at recent stuff they have done themselves without hitmakers they still rock as much as they did in the 70s. Underrated writing and performing tallent.
60
Cinderella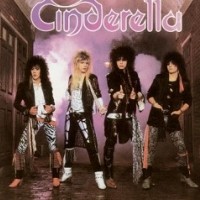 Cinderella is an American glam metal and hard rock band from the suburbs of Philadelphia, Pennsylvania. The band emerged in the mid-1980s with a series of multi-platinum albums and hit singles whose music videos received heavy MTV rotation.
This band is so underrated. I don't understand what happened, they opened important shows, they had grate music and yet they are not very known, unless you really like glam. Rock
A great band that is not to well known, deserves much more recognition. Songs like Coming Home, Don't Know What You Got, Gypsey Road, etc. Are great!
PSearch List
Recommended Lists
Related Lists

Most Underrated Rock Bands of the 21st Century

Most Underrated Christian Rock Bands

Top Ten Most Underrated Progressive Rock/Metal Bands

Top Ten Most Underrated Progressive Rock Bands

Top 10 Most Underrated Classic Rock Bands
List StatsUpdated 21 Jan 2017
3,000 votes
660 listings
8 years, 229 days old

Top Remixes (42)

1. The Animals
2. The Yardbirds
3. Electric Light Orchestra
TheAwesomeBrosVotes

1. The Kinks
2. Deep Purple
3. Ramones
zxm

1. Adema
2. Seether
3. Dry Cell
htoutlaws2012
View All 42
Posts
talk about music: deep purple
gemcloben
Error Reporting
See a factual error in these listings? Report it
here
.