Chester Bennington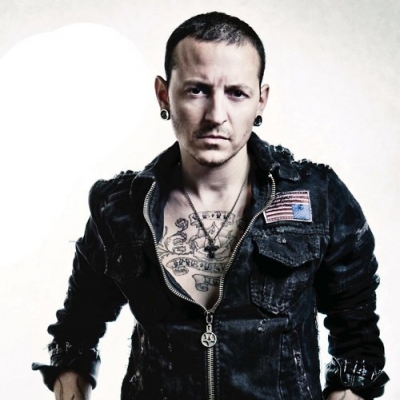 Uploaded by yaygiants16
Comments
Top
Popular
Newest
Crap list, I don't even know over 90% of the singers on here and 5% of the ones I do know have good voices, but not unique, Amy Lee really needs to be higher as well, but Chester is in the 20's?! This is number 1 in my top 10 worst top 10 lists. Listen to a song like "waiting for the end" or "breaking the habit" that really shows his voice. Like others have said, this isn't a list about how good the voice is (although his is amazing), it is about how unique it is, so artists like John Lennon shouldn't be all the heck the way up there, and neither should any lip sync pop artist. - Yoshinaruto
Chester should at least be in the top 5! He has one of the most unique singing voices with so much emotion, being able to sing mellow songs, but also able to make a good scream as well. I don't think anyone has a singing voice like Chester's
His voice is one of the only voices that I can recognize immediately. He is one of the greatest singers of all time and if you listen to his scream in Given Up, you cannot deny that he has got amazing talent. THAT MAN IS INCREDIBLE
Chester? What, he's just the best singer in the world, and I ask everyone, to get someone who could sing like him. Yes, its a challange to everyone! Go ahead and try to do best than he does! :)
Also, I don't know if you notice in his voice, Chester has 3 tones in his voice! You can do what you want, but nobody on this list as the same he does!
Is an unique voice that nobody can cover.
Chester Bennington is the world's best artist! Screams like a Daemon and sings like an Angel! That's Enough! No one in the whole world can cover anything e sings! Cause he is the best!
His voice is so good. He can sing in many different ways and still make it sound good, whether it's a ballad or a head banging rock song he'll make it an instant classic!
He has one of the most Versatile voices in the world... Just Listen to Crawling and Valentine's Day and compare them... You would not believe they are from the same singer
Chester has an amazing, beautiful and diverse voice that really can't be explained. If you haven't heard him sing go listen to some early linkin park music right away!
A guy like Chester has a voice. He is awesome for Linkin Park. He's better than Justin Bieber. Chester Bennington's songs are awesome like "In the end," "Great Devine" So many songs that Chester is good at that Linkin Park is a great band. - kmyeakel
Chester has a super unique voice! I've heard that he has like three pitches in his voice or something like that?!?!?! I could recognize his voice anywhere, it sounds so different!
Come on there is now more epic sound like chester I mean it is rock isn't it rock must be epic plus his got the voice for shouting make you feel heroic when your down got it? - radmehrzn
Chester has such a unique voice... I'll recognize his voice even if I'm in deep sleep... He should be in the top 3...
CHESTER IS THE BEST! Man he can sing about 3.5-4octaves! And he can maintain to do a vocal fry in single note for 10seconds, he should be number 1
I could recognize Chester's voice anywhere. He has the best voice, and definitely the best SCREAM! /he deserves to be in the top 5.
His vocal variations are Out standing... Chester Bennington's voice is the soul of Linkin Park... He deserves a much better Rank.
The king of the voice. Linkin Park rocks, Chester Bennington for the win! - 05yusuf09
Chester Bennington is the Best singer and best screamer. Amy Lee is good singer but Chester is King. Linkin Park Rocks!
Listen to the piano version of Pushing Me Away and live version of QWERTY and you'll understand who is the boss
I can't believe he is 14th, he should me at least 2nd. The judges on this site were probably voting and judging drunk.
I would recommend anyone who didn't vote for Chester to listen to The Little Things Give You Away and Given up. Seriously, 'enough said
What the HELL. Chester is the best. Mad are the rest. His voice is awesome. Just listen to him once yo dumb people.
Chester is really down this low! Come on he's got one of the best voices of all times. Vote Chester higher!
He has 4 types of voices soft rock, hard rock, melody and Shadow. Then why is he so low. Not to show disrespect not even Michael Jackson could've done that.
I can't believe Chester is not on number one he has the most unique voice I've ever heard I would recognize his voice anywere. No one ever can or will, be abel to sing like him. Even if I were dead I'd still recognize his voice - LPsoldier
This guy's voice is so diverse and deep, you can feel the pain in his songs and is amplified by all the albums he has done.
Related Lists
Best Chester Bennington Songs
Songs With the Best Chester Bennington Screams

Top 10 Chester Bennington Vocal Performances In Hybrid Theory
Top 10 Chester Bennington Vocal Performances In Meteora