Best Movies of 2016
BKAllmighty
The Contenders: Page 2
21
X-Men: Apocalypse
Apocalypse is one of the strongest villains ever. I don't how X-Men members will defeat him without WOLVERINE. They need Wolverine, where is Logan in this movie?
I really want to see this. Apocalypse just looks incredibly OP. I'm really interested in how the good guys are gonna win this one - Mcgillacuddy
Oh my gosh I can't wait for this movie to come out! - AUBLES
Reply to the first comment with +3- No. Wolverine can't beat Apocalypse, you have to defeat him from afar or he will choke you to death. I think that's already enough to beat Apocalypse. #Wolverinevs.Magnito
V 12 Comments
22
Sully
This movie replaced Deadpool as my favourite movie of 2016 so far. - Mumbizz01
This should be much higher on the list
I actually liked it. It's a great movie.
V 1 Comment
23
Deepwater Horizon
This was a well done movie. It presented the events of the disaster without demonizing the oil-industry. - eventer51314
Heartwarming and heartbreaking at the same time. It encourages the power of the soul and the power of love. Beautiful story with very talented actors. - ObiWanKenobi
24
The Angry Birds Movie
All movies based on video games are terrible
You think THIS is worse? I had to go see Ratchet and Clank with my 5-year-old cousin. NOT funny. It was 1 hour and 33 minutes in the theater. When it came to Netflix, HE STARTED PUTTING OVER AND OVER AGAIN! - RainbowArtist191
That sucks but Ratchet and Clank is probably not as bad as what my mom said that movie Storks was (she was forced to see because of my 10 year old stepsister wanting to see it). - Anonymousxcxc
It actually turned out to be just ok. But it still wasn't a good movie.
Pretty good, but usually, Movies based on games are bad. Take a look at Warcraft and Assasains Creed for example. I don't think the upcoming Five Nights At Freddy's movie is going to be so good either... - SeeU
V 14 Comments
25
The Conjuring 2
Jump Scare! It is hard to act normal while watching and not to be scared. By a mile, this horror movie is one of the scariest movies of 2016. At the beginning, they confronted the girl's poltergeist and seemed to be not quite scary. But when the truth reveals it was so scary and at the same time interesting.
What a scary movie! The true story of demonic possession encountered by Ed and Lorraine which took place in England.
Very Scary! The true story of demonic possession encountered by Ed and Lorraine in England.
The story is so cool and the movie is very good, I love this movie! - Squadela
V 4 Comments
26
Batman: The Killing Joke
Sometimes I remember it one way, Sometimes another. If I'm going to have a past, then I'd prefer it to be a multiple choice. Hahaaa! - asantalo
This is my favorite Batman movie of the year!
V 2 Comments
27
Hidden Figures
Fantastic movie! It was so incredible! As a girl, there was nothing more empowering to me than to watch these three women face discrimination but still change the world! This movie changed my life, and everyone should check it out
28
Moonlight
If you wanna go best movie of the year by quality this is the one but if you wanna go box office that is a different list
V 3 Comments
29
Star Trek Beyond
In my opinion, this is a very overlooked movie. It did not do that great at the box office, and has the lowest rating of the reboot franchise on Rotten Tomatoes. I would definitely recommend this movie. The story is very good, the visual effects are amazing, go rent this on Redbox, or buy it. You'll thank me later, especially if you are a star trek fan.
This film was way better than how it was advertised - Mcgillacuddy
This is so much better than I thought it would be!
V 1 Comment
30
Godzilla Resurgence
Please put this as number one. This movie is so important of this year.
This movie is coming out in theaters late 2016 in the U.S.
V 5 Comments
31
Assassin's Creed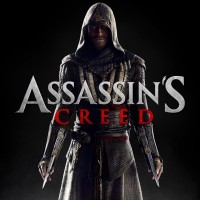 Haven't seen it, but this is one video game to film adaptation I'm willing to see - Nick-brick8
Its not out yet! It will be here in 21 December 2016!
This looks epic! I can't wait to see the film but what is Rotten Tomatoes giving a 16%. Assassins Creed is LIKEd by my Gang of $ix (Go6) (that's the group I hang out with at school).

I can't say much more but what I want to say is: CAN I WEAR YO HOODIE? - AlphaQ
V 1 Comment
32 Loving
33 Nocturnal Animals
34
Eddie the Eagle
Loved this movie it has a lot of heart and is based on a true story. The main actor pick was a good one too. I am concerned that people are just voting for movies that are familiar to them on the first page instead of scrolling through these other pages and finding a good film with a great script. I would recommend one single page that loads as you scroll down per frame this would help people decide on better choices sometimes people ignore the arrow at the bottom of the page. Better films deserve more recognition whether or not the masses frequent this site or not doesn't matter its just a matter of principle.
35
Me Before You
36
Silence
V 1 Comment
37
Independence Day: Resurgence
V 2 Comments
38
Hell or High Water
V 2 Comments
39
The Little Prince
40
Star Wars: Rogue One
V 1 Comment
PSearch List
Recommended Lists
Related Lists
Top 10 Predicted Best Movies of 2016
Most Anticipated Movies of 2016
Top 10 Disney Movies of 2000-2016
Top Ten Most Unexpectedly Bad Movies of 2016
Best Disney Movies from 2013 to 2016
List StatsUpdated 24 Jan 2017
3,000 votes
162 listings
3 years, 104 days old

Top Remixes (55)

1. Fantastic Beasts and Where to Find Them
2. Zootopia
3. Captain America: Civil War
VideoGamefan5
1. Deadpool
2. Kung Fu Panda 3
3. Zootopia
mitokid
1. The Little Prince
2. Zootopia
3. Deadpool
SgtBilby
View All 55
Posts
Batman V Superman Dawn Of Justice SPOILER Movie Review
idontknow
The Jungle Book Movie Review
idontknow
Review: The Jungle Book
BKAllmighty
G-4rce Film Reviews: Suicide Squad
Mcgillacuddy
G-4rce Film Reviews: Kubo and the Two Strings
Mcgillacuddy
DCfnaf Movie Reviews: Sing!
DCfnaf
Error Reporting
See a factual error in these listings? Report it
here
.