The NBA's Most Underrated Players
ravensfan282
The Top TenXW
1
Ray Allen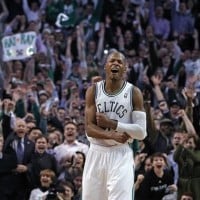 Walter Ray Allen, Jr. is a former American professional basketball player who is currently a free agent.
everybody sees other players but if I look at ray allen, he's just as or more competitive than most nba stars..
great talent coupled with discipline and smarts. just a class act.
he is the best 3 point shooter carmelo is not over rated

Nobody talks about his as one of the greats. Which he is
V7 Comments
2
Manu Ginobili
He is not only underrated in the NBA, he is also underrated for the team, where he just play an average 28 minutes per games. He is also a top ten in 48 min stats, was on the top of the list when the season started. I give my vote to Ray Allen and Kevin Martin too.
He lays himself very low, so as the whole spurs team. As others said, a great player is who steps up in final minutes, you can find most times, manu was handling the ball at those time, coach know who is the best option to make those plays.
Manu is really good maybe the best clutch player in the league
- DiscoWaffle
Manu ginobili is terrible - peaceswagtv
V3 Comments
3
Paul Pierce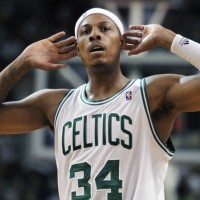 Paul Anthony Pierce is an American professional basketball player for the Los Angeles Clippers of the National Basketball Association.
May not be some superstar like a Lebron, Kobe, or Durant. But when the time calls he's clutch! 9 time all star, and NBA finals MVP. He is nothing short of a true basketball player.
for sure watched him play alone for years. now he can shine and shine he will. 2008 Finals MVP. 4-9-08 - madmadworld
He might not be Kobe or Lebron, but neither is anyone else. This guy doesn't get the respect he deserves.
4
Chris Bosh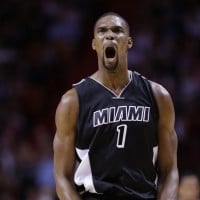 Christopher Wesson Bosh is an American professional basketball player for the Miami Heat of the National Basketball Association.
Chris Bosh is really a star. He is very underrated cause nobody cares about him. People are too focused on lebron and wade but honestly, bosh really deserves a spotlight in miami well lebron and wade took it all.
He has maybe the second best mid range jump shot in the league
People that play with LeBron James and Dwyane Wade tend to get underrated.
One of the greatest power forwards ever - 2storm
5
Steve Nash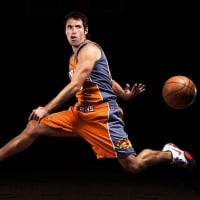 Stephen John Nash, is a Canadian retired professional basketball player who played in the National Basketball Association.
Steve nash is a good role player right now in his career because he can still shoot and pass
He is not underrated. He has 2 back to back mvp awards that he shouldn't have gotten. He's overrated
V2 Comments
6
Michael Redd
Fantastic scorer when he was with the Bucks but barely ever considered great because of the small city.
Great at OSU but everybody forgot about him after injuries. All that aside he's a well rounded player that can score when needed.
7
Chris Paul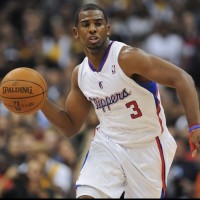 Christopher Emmanuel Paul is an American professional basketball player for the Los Angeles Clippers of the National Basketball Association.
No he is not rondo is the most underrated player in the nba, rajon is the best on his team, he is the most underrated because of his jumper that is the main reason why he is the most underrated player and he also keeps his team together. Nobody will be more underrated then rondo. PERIOD
Chris paul is never a big factor on the highlight reels but he is a good set up man and can shoot and is a good ball handler and a lockdown defender
Chris paul is a top 20 player all time. check out his advanced stats and compare them to other point guards.
young, old knees but still better than rose rondo and d will
V3 Comments
8
Carmelo Anthony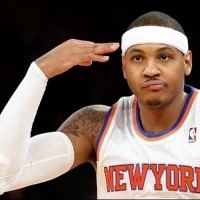 Carmelo Kyam Anthony is an American professional basketball player for the New York Knicks of the National Basketball Association.
Best offensive player in the NBA in my opinion. Plus he had real footwork and plays decent perimeter defense even though he never fills out stat sheets.
Great one-on-one scoring ability. Can finish both from inside an outside.. But he never had a good couple of people around him to max his potential..
Carmelo's a boss but trust me he's not underrated at all he plays for NY!
V2 Comments
9
Kevin Martin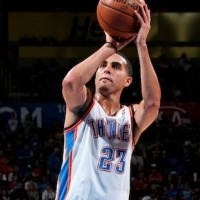 Kevin Dallas Martin, Jr. is an American professional basketball player for the San Antonio Spurs of the National Basketball Association.
Personally one of my fave players in the league to watch. The guy is so efficient on the offensive end and is really a top 5 scorer in the league right now. That is how good he really is as he can score in so many different ways yet never gets the credit he deserves.

On another note, I don't see how Paul could be underrated lol, every single person knows how good he is. But I do agree with the other ones ahead of K-Mart though those are arguable - ColdJ3
this guy has the potential to be a prolific scorer and he doesn't say much about it he goes out and does his job. he is the NBA version of Andre Johnson
Has the potential to by far be one of the top 10 scorers in the league at the very least. A strong jump shot and his free throw shooting and layups are phenomenal as well
Kevin martin is sorta a forgotten player
V1 Comment
10
Rudy Gay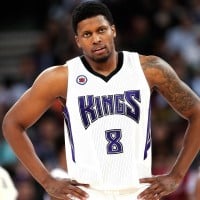 Rudy Carlton Gay Jr. is an American professional basketball player for the Sacramento Kings of the National Basketball Association.
The Contenders
11
J.R. Smith
He is so good and doesn't get any credit for it
V1 Comment
12
Dirk Nowitzki
One a championship with a very mediocre team. You can't say that about any other player in the modern era.
V3 Comments
13
Al Jefferson
Al Jefferson should play for a different team. He is not doing anything at defense and he is doing a little bit good at offense. That is why he should not play for the Utah Jazz. - hosseinshobeiry
14
Ben Gordon
This dude is a beast! Not only is he great shooting the 3, but he can shoot two's, and layup as well giving his game more depth then being a linear player. He's a great leader and scorer. Need proof? Go to YouTube and find his footage against the Celtics in '09 when he was a Bull.
15
Stephen Jackson
Stephen Jackson Is On Golden State A Very Bad Team Thats Why He Is Underrated He Should Be Moved To A Better Team Like Orlando
16
Tim Duncan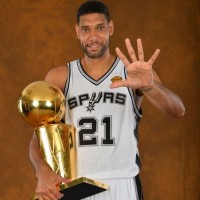 Timothy Theodore "Tim" Duncan is an American professional basketball player who has played his entire career for the San Antonio Spurs of the National Basketball Association.
V1 Comment
17
Richard Hamilton
This is the best shooter in the league, hands down. - gotdamnnnn
No one noticed him
18
John Wall
John Wall is the best all around point Guard in my opinion. I mean how does team USA pass him up for Damien Lillard, Steph Curry, and Kyrie and he can score easily when he rebounds or steals the ball and just pushes the ball with his quickness.
19
Pau Gasol
Pau should at least be in the top five. He's a great player. 7"0' center/power forward with a good fg % he's probably the best underrated
big man of all time.
Pau should be number one! He almost never misses in the paint, and you hear trash about him being 'soft', but he plays well in his so called 'soft' conditions.
I don't watch basketball too much. people say he's amazing that's all I know
20Zach Randolph
PSearch List
Related Lists

Top 10 Underrated NBA Players from the 2016 Season
Top 10 Most Underrated NBA Players of the 2016-2017 Season
Top Ten NBA Players that Espn.com #NBArank Underrated
Most Underrated NBA Players of 2010-2011
List StatsUpdated 28 Oct 2016
1,000 votes
106 listings
8 years, 301 days old

Top Remixes (9)

1. Paul Pierce
2. Rudy Gay
3. Ray Allen
andrew16nguyen

1. Tim Duncan
2. Steve Nash
3. Ray Allen
Sportstalk23

1. Paul Pierce
2. Zach Randolph
3. Steve Nash
LBJ236
View All 9
Posts
Error Reporting
See a factual error in these listings? Report it
here
.