Top 10 Predicted Best Movies of 2019
MegaSoulhero
I'm skipping 2017 and 2018 because someone already did those lists. This is a list of movie that I think will be the best of 2019.
The Top Ten
1
Star Wars: Episode IX
This will be the ninth installment in the Star Wars franchise! Not counting the Anthology films. Since it's still three years away, we have no idea what will happen. A lot of people hated Star Wars The Force Awakens because it was too much like the first movie, but that didn't really bother me. They just wanted to show people that they are not going to make the same mistakes that the prequels made. Not that they've gotten that out of the way, they can go on to do something original. I have a feeling we will be blown away by Episodes VIII and IX. - MegaSoulhero
2
Avengers: Infinity War Part 2
Get ready to assemble! Avengers: Infinity War will be epic! The Russo brothers have directed the best Marvel movies so far. Winter Soldier and Civil War. Since they are directing Infinity War, we can assume that it will be awesome. If you remember the mid-credits scene in Age of Ultron, Thanos picks up the Infinity Gauntlet. So we actually get to see him do stuff! This movie will be split into two parts. Part 1 comes out in 2018 and part 2 comes out in 2019. - MegaSoulhero
3
Godzilla 2
Oh My Godzilla! I loved the Godzilla remake! It was so good! Ever since I watched, I have been waiting for them to make a sequel. And now they are actually making one. So excited! - MegaSoulhero
I want to see my favorite movie era's sequel. And see Godzilla team up with Mothra and Rodan against the Evil King Ghidorah. Before fighting King Kong in 2020. This should be number 1. - asantalo
4
The Incredibles 2
FINALLY! The Incredibles 2 is set to come out in June 2019! 15 years after the first one! The Incredibles is my absolute favorite Pixar movie! Why didn't they make the sequel sooner? We got a sequel to Cars and we are getting another Cars sequel next year. Then we are getting a fourth Toy Story movie! Incredibles 2 should've been made first! The Incredibles is the one Pixar movie that actually deserves a sequel! I am absolutely excited for this movie! I just wish it would come out earlier. Finding Dory still sucks by the way. - MegaSoulhero
Yeah I'm definitely seeing this movie. Brad Bird, don't let us down! - Mcgillacuddy
V 1 Comment
5
Captain Marvel
There have been 8 different Captain Marvels but this one will be about one of the females, Carol Danvers. This will be the first Marvel Cinematic Universe film to have a female lead. One of the things that people complained about in Star Wars: The Force Awakens. The only problem I might have with this film is that it might be directed by Angelina Jolie. I just can't see her directing a Marvel movie. I hate her so much! Oh well. I still think this movie will be good. - MegaSoulhero
6
Justice League Part Two
Batman v Superman was such a huge disappointment. It focused more on setting up the Justice League instead of focusing on having it make sense. I have a lot of faith in the Justice League movies, though. 2017 is when part one comes out. Then we have to wait 2 years to see part two. It will be great to see more of Flash, Cyborg, and Aqua... Nope! That's about it! - MegaSoulhero
7
Indiana Jones 5
A few months ago, Disney announced Indiana Jones 5. Yep! Harrison Ford and Steven Spielberg are returning for a fifth installment of Indiana Jones! I hope it doesn't involve aliens, Shia LaBeouf, or refrigerators that can help you survive a nuclear explosion. Ever since Disney bought the rights to LucasFilms in 2012, I've been wanting another Indiana Jones movie. Although, I'm still questioning how it can work considering Harrison Ford's age. Looks like we'll find out. - MegaSoulhero
8 The Lego Movie 2
9
Shazam!
That's right! They are making a movie about the popular app where you can find different types of music and discover different artists! Oh wait. Never mind. They are talking about the superhero Shazam. That's cool too. It's great that they are giving him a movie. I also heard that The Rock himself, Dwayne Johnson will be in this movie! - MegaSoulhero
10
Fast & Furious 9
Wow! There are a lot of Fast and Furious movies! These movies have such great action and stunts and I really enjoy watching them. I can't wait to see what this one will be like. - MegaSoulhero
The Newcomers
? Justice League 2
? Everest
BAdd New Item
The Contenders
11 SpongeBob SquarePants 3
12 Minecraft the Movie
13 Toy Story 4
14 Fast and Furious 9
15 Bad Boys 4
16 Shrek 5
17 Avengers 4
18 The Batman
19 Amusement Park
20 Zootopia 2
BAdd New Item
Recommended Lists
Related Lists
Top 10 Predicted Best Movies of 2016
Predicted Highest Grossing Bollywood Movies of 2013
Top Ten Movies That Predicted the Future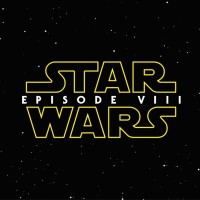 Top 10 Predicted Best Movies of 2017
Top Ten Most Anticipated Movies of 2019
List StatsUpdated 20 Jan 2017
30 listings
251 days old

Top Remixes (8)
1. Godzilla 2
2. Star Wars: Episode IX
3. Justice League Part Two
asantalo
1. Star Wars: Episode IX
2. Avengers 4
3. Justice League Part Two
Du
1. Fast & Furious 9
2. The Lego Movie 2
3. Justice League Part Two
VideoGamefan5
View All 8
Posts
Error Reporting
See a factual error in these listings? Report it
here
.