All Time Low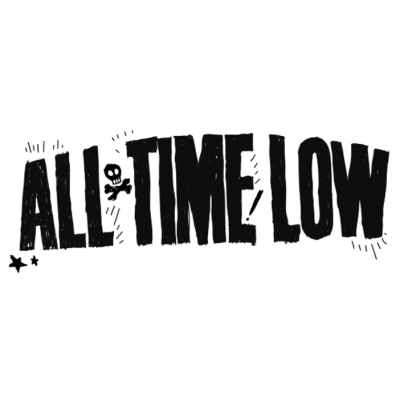 Uploaded by BKAllmighty
Info
...
read more
.
Comments
Top
Popular
Newest
All time low have really good, kind of lighter punk music, that's really easy to listen to. Everyone's heard Weightless, but some of their other tracks, like Lost In Stereo, Therapy and Backseat Serenade are really worth a listen. Their new album, Future Hearts also has some cracking songs on it, go listen to Kicking and Screaming and Satellite. Great Band. Jack is amazing.
seriously 59..? they are the coolest ever... but they arent punk-rock but pop-punk.. but whteva.. they could have been in top 20 atleast... - AnGEl093
HOW CAN ONE PUT ATL @ #15?!?! THEY DESERVE AT LEAST 2nd PLACE! ATL is so amazing. Not only do their lyrics have true meaning, their purpose and motives are amazing. No one can say ATL sucks cus never in a million years will they ever suck! If you wanna check out ATL here are some songs that are my personal favorites. Actually I take that back I can't have favorites with ATL. They are too amazing. 1. If these sheets were the states 2. A love like war 3. Backseat serenade 4. Paint you wings 5. Lost in stereo 6. Somewhere in Neverland 7. Thanks to You 8. therapy 9. Poppin champagne 10. Dear Maria, Count Me In
You obviously have a vagina cause those are their bad songs. Weightless and Maria are the two everyone knows them by but they aren't punk. They are basically Justin beiber with guitars and a badass drummer. They do easy crap to please vaginas and you buy it.
How can All Time Low be in #17? They deserve to AT LEAST be in #2. Seriously All Time Low is one of my favorite bands of all time, and I was shocked to see them in this low of a vote.
All Time Low to me is the best. However they have not been around long enough to actually compare them to let's say Green Day. I love All Time Low I could not live a day without listening to one of their songs! I cannot wait until they come to Australia in September!
Sorry. All time low is not punk at all. - ryanrimmel
All Time Low just has amazing songs. I'm always playing their music. The lyrics are always amazing and most of their songs are easy to relate to. My favorite song by them are Weightless, Jasey Rae, and Backseat Serenade. I just love them - Lissie19999
Not punk at all. Get off this list. Atl is emo music not punk!
All Time Low are a lot newer to the scene than a lot of these bands, but they put a fresh, unique twist on what is known as the punk genre. Their lyrics manage to be extremely meaningful and beautifully put together at the same time.
They are my favorite band... Hands down! I love their music so much. There isn't a single song from them that doesn't cheer me up! I listen to Time Bomb, Coffee Shop, and Six Feet Under The Stars ALL THE TIME. Seriously, they need to be in top 10!
Actually amazing. So wrong it's right was awesome and so was nothing personal. I can't wait for dirty work!
Great band all around, they have great lyrics, great personalities and are sick live. They really get a crowd going. I love them!
Almost none of these bands are punk. Green Day is emo or alternative. ALT is lite rock, the clash is emo. I don't know what's going on,
All Time Low has some amazing songs. All of them sound amazing and catchy but the most important is that their lyrics are awesome and the message of each song is great. Just listen to Poppin Champagne, The Reckless And The Brave, Jasey Rae, Circles or Coffeshop Soundtrack.
I LOVE ALL TIME LOW! Alex Gaskarth is fit and so are the other members.. I love there personalities and there songs are just amazing! they deserve to be in the top ten. There performance in concert is just like the real thing unlike other bands.
Atl is absolutely amazing. They're funny and their music is addicting!
All time low should be up with Green Day and blink182, I think they have a lot of talent and make quality songs!
Alex, Jack, Zack and and a band that's grown and developed over the years, heart's in Baltimore. Enough said.
Hi guys.. I'm from Indonesia. I'm like your style music. Yay! All Time Low All Time Low. IS THE BEST!
All Time Low is amazing in every single way. Love them so much Changed my life.
I love everything about them. Now let's go out poppin' champagne everyone. Kay I'm done with my speech.
Can't believe that this, one of the greatest bands I have ever heard are so low. I mean 71? come on! - AllTimeLowFan
Great band, in the coming years you will be comparing them to " The Clash" and " The Ramones"
All time low is one of my favorite bands and they deserve to be #1
They changed my look on music, on my life, on everything. Why are the so low in this list?