The Rolling Stones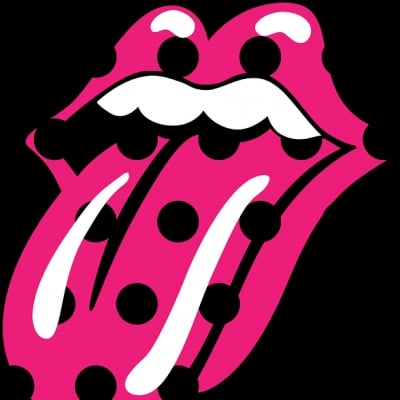 Found on pixabay.com
Comments
Top
Popular
Newest
I speak of what I think, feel and believe you can go ahead and laugh at me all you want you can mock me all you want and you can insult me all you want but you wont break me so here goes nothing I guess. The Rolling Stones have seen everything and done everything Led Zeppelin haven't and neither has the Beatles and Pink Floyd aren't worthy of being above The Rolling Stones in my opinion Michael JACKSON is the greatest singer while ELVIS PRESLEY is number 2 and MICK JAGGER is at number 3 I think MICK JAGGER is underrated he did still sing well even after many years some would have lost it quickly after some years but MICK haven't and KEITH RICHARDS is an great guitar player in my opinion he's way better than Jeff Beck, George Harrison and John Lennon maybe even better than JIMMY PAGE and Jimi Hendrix KEITH RICHARDS is underrated as a guitar player. The Rolling Stones are way better than the Beatles because The Rolling Stones had remained together even if things weren't perfect the ...more
Here is a fact. They can't ALL be in the top ten. Admittedly some shouldn't be in the top ten or are too high up in this list. Only ones that should be there are Led Zeppelin and The Beatles. Metallica at number one? The only good albums they've made are "Kill 'Em All", "Ride The Lightening". That is IT. The Rolling Stones have made like forty which are all decent and most of them are brilliant.

Rush should be here also. And they are. Maybe they should be higher, but you can't have EVERYBODY in the top ten.

About twenty of the top thirty should be t
Where on earth are Black Sabbath? Although they started off as a twelve bar blues band, they INVENTED heavy metal and Tony Iommi is a metal god. Without them there would be no Metallica! 47th Black Sabbath are.
The Who at 38? Tool at 43? Porcupine Tree not even here at all? Dream Theater not here? Cream so low down?
WHAT IS THE BLOODY POINT, EVERYBODY just SAYS OOH THIS BAND IS THE BEST, OH MY GOD WHY AREN'T THIS BAND HERE, BLAH BLAH BLAH, IT doesn't WORK WHEN EVERYONE DOES THAT AND TOO BE HONEST ITS UNDERSTANDABLE AS EVERYONE HAS A PREFERRED BAND, BUT COME ON, BEST ROCK BANDS? ROLLING STONES SHOULD BE IN THE TOP TEN, they're NOT THE BEST ON THIS LIST BUT THEY ARE ONE OF THE WORST REPRESENTED, NO MUSE ARE NOT WORTHY OF TOP 20, THEY ARE ONE OF MY FAVOURITE BANDS BUT at least I CAN ADMIT THAT, AEROSMITH, BEATLES, LED ZEPPELIN, PINK FLOYD, GUNS N ROSES, BLACK SABBATH, RUSH, ACDC, QUEEN SHOULD ALL BE AMONG THE TOP, RED HOT CHILLI PEPPERS PROBABLY MY FAVOURITE BAND SHOULD NOT BE TOP 20, THEY ARE AMAZING TO ME BUT I'm SORRY I'm NOT STUPID ENOUGH TO PUT THEM THIS HIGH, THIS LIST IS A DISGRACE, ROLLING STONES 34? IDIOTS DO YOUR RESEARCH THEY SHOULD BE TOP 5 AND I don't EVEN LIKE THEM THAT MUCH
The best rock band of all time is The Rolling Stones, no doubt. When you listen to them you can hear how their songs sound like something else from the newer generations because every rock band have taken inspiration from them. Led Zeppelin is number 1 on this list and that's wrong. The most successful HARD rock band is Led Zeppelin, but it's not the best rock band, so if you are wise, don't vote Metallica or Led Zeppelin, and especially not something like Linkin Park. My favorite rock band is Cream, but I had to vote Rolling Stones because they deserve to be #1 and everything else is a crime.
I think The Rolling Stones are often overshadowed by The Beatles, and let's be honest, they made some bad albums later on. But at their peak, which for me would be '68 - '73, they could do no wrong. STICKY FINGERS is one of my favorite albums, thanks in part to Mick Taylor for his great guitar work. But Keith Richards shouldn't be forgotten, "Can't You Hear Me Knockin" come on! And as much as we like to make fun of Mick, you hear him sing "Moonlight Mile" or "Wild Horses," it's very soulful. Even when "Satisfaction" comes on, it gets me hyped. And definitely give them credit for still rocking out after so many years. - lordofthejimmy
The Rolling Stones At #15? Man Are you ' Kidding Me here? I mean they were the top five of both mid 60s and 70s! Their Farewell Concert was the biggest ever! And they still remain the best! I know The Beatles and led Zep should be there in the top 5... There are less stones fans nowadays but I think that they should at least be in top 10. Bands like this basically shaped the rock n roll genre...
This is crazy, The Rolling Stones are most certainly the most incredible, mind blowing and overall best band ever, rock or not. The Stones changed the face of rock permanently and no band has ever matched that. Only the Beatles and Nirvana have come close. Their songs were not only good, but shaped the culture of Vietnam era America. They also had amazing music that incorporated the best of every culture and genre. Stones are #1!
the stones should be 1 they are the best rock abnd ever the blues the country the excitement the instrumentation everything they were amazing and simple on a grander scale with the suttle slide licks or the blues licks it was all around decadent sleazy bluesy and most important rock n roll
The Rolling Stones are one of the greatest rock and roll bands of all time, complete lyrical geniuses, amazing guitarists, The Rolling Stones are iconic, they represent rock and roll, I am shocked that they're they only #36?
The Stones were the best Rock band from Beggars Banquet through to Exile on Main Street. Included here are Sticky Fingers and Let it Bleed. I grew up with the best music ever and the Stones encompassed all that Rock n Roll is - raw energy hip swinging ear candy. The Beatles were close and Zeppelin possibly more talented but those riffs, oh those riffs.
What is wrong with everyone one here. Not even in the top ten you do know who they are right, one of the BEST rock bands of all time, they and the rest of the older generation of music are the reason this genre and list even exist. Sure Linkin Park and 30 seconds to Mars are good bands yes I totally agree. But, in the top ten, NO, definitely not. Listen to Satisfaction, Sympathy for the Devil, Jumpin' Jack Flash and you will become addicts like I did. I think thiis is too much of the younger generations not paying due to the legends.
You have to have been around during the era when the Stones came around. Amazing mucical talent mixed with risky lyrics for any generation, sex, drugs, rock and roll. The Stones have proven to write some of the best music of all time. This is evidenced by the radio stations who continue to play the classic Stones hits, because they are still popular. Attend a Rolling Stones show and experience the hard work, dedication, and pure love they put out even to this day. My vote for the Greatest rock n roll band of all time.
Are you kidding me? At least don't you think the stones should be in the top 3? I mean, well, maybe they don't have as many fans as the other bands anymore, but they sure influenced many other great rock bands. that does count. and look at them, 52 years of rocking' around and still not too old. why not think again and not take them for granted like rating them a bit higher/
I don't even need to remind you all of the Stones at Glastonbury a few weeks ago...
I'll do it anyway: Custom built stage/catwalk (! ), got the entire crowd hyped and they all sang along (! ), the atmosphere was better than ever and all the critics and reviews sites agree (! ), they move and have more energy than most younger bands (! ).
If I CAN MOVE LIKE THEM WHEN I HIT 60 (NEARLY 70) THEN I'D BE HAPPY
R you kidding me the stones should be number 1 at least above Pink Floyd they perfected rock the Beatles invented it the stones had a type of music that just got you excited and made you want to listen to it the Beatles were more soothing the stones lead the way for newer rock bands today without them we'd still think hey Jude was rock
Really? Really? Number 9? The Stones deserve AT LEAST the top 3! In 20 years, they will still be remembered as one of the greatest bands to ever live. I'm 13 and I know this! And OH MY GOD! LINKIN PARK?! How are they higher on the list than The Rolling Stones?! They shouldn't even be in the top 10! We're talking about best rock bands of ALL TIME here!
Wow. People have no respect for great rock n' roll. The Stones are rock n' roll. Not Linkin Park. Every artist on here but maybe zeppelin or the Beatles got their inspirations one way or another from The Rolling Stones. Plain embarrassing calling them to be the number 9 rock n' roll band. They should be #1.
You have to be absolutely insane if you think the Stones are less talented then Linkin Park. I enjoy linkin park and think they are talented. But the rolling stones have thrown out more hits then most of the bands on this list. They weren't garbage songs either. They had very good meaning and awesome musical rifts.
I'm surprised the stones aren't first. The stones have always been hailed by their rivals and critics as the biggest rock band in the world. Over their long career they've managed to remain at the top of the sales charts and always sell out the biggest venues. They have accomplished far more than any other band on this list.
HAHAHAHA, like if this band could be compared to any of the others? You kidding me? The Rolling STones sucked like the Beatles, they just mattered very much in music history, you can't give them credit for that, laugh out loud. Their songs are pretty much qualifying to #60 or somethin, this is not the Rock and Roll hall of fame, noobs!
I think you should make two different lists: best rock bands EVER, best MODERN rock bands and best best HEAVY METAL (how come is Metallica regarded as a 'rock' band, or AC/DC? ). Clearly, there's people here who doesn't understand the term 'ever'. 30 seconds to mars IS NOT A BAND THAT HAS HAD NEARLY THE SUCCESS THE Beatles OR THE ROLLING STONES HAD, but it is a quite recent band that should be included in the 'best modern rock bands'. I could say much the same of Linkin Park (with all of this I don't mean I don't like these bands, in fact I am a great lnkin park fan) but my point is that you can't compare worldwide music revolutions such as Pink Floyd or Guns N Roses with this new kind of rock. And now, my ranking would be lead by Pink Floyd, Queen, The Beatles, The Rolling Stones. I voted for The Rolling Stones because they deserve a much higher position than where they actually are. Now I got my 'Satisfaction'.
50 years in the business, countless rock radio staples, can sell out the largest venues in the world, and they are voted lower than Linkin Park? Not to mention two bands I have never even heard of who the hell is 30 seconds to mars or tokio hotel? - markastoforoff
Is this a joke? The Rolling Stones on #33?... Well luckily we can't take this list seriously, like AT ALL. Because ANY list regarding good music that doesn't put The Rolling Stones and The Beatles on numbers 1 and 2, AND has Tokio Hotel in the top 10 is NOT to be taken seriously.
I don't want to know why Rolling Stones are 14th behind Linkin Park, Nirvana, Tokio Hotel, Green Day, A7F and Guns n' Roses, while they are one of the best FIVE rock bands of all time.
are my eyes which are playing games to me!!!The Stones the greatest rock bands of all times in that position!!!number 1 now...crazy people
Related Lists
Best The Rolling Stones Songs
The Greatest Albums From The Rolling Stones

Best Rolling Stones Members
Best Songs Off The Rolling Stones' Exile On Main St.