Top Ten Saddest Deaths In Video Games
LucasMota
The Contenders: Page 10XW
181
Mettaton - Undertale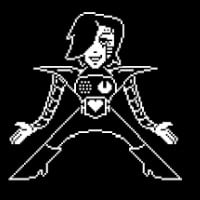 Mettaton is a character in the popular 2015 RPG game, Undertale. He is a robot with a soul built by Dr. Alphys, and is the sole television star of the underground. Mettaton is a popular character in the fanbase. His notable features include his legs, and his catchphrase "OH YESSSS!"
182
Undyne the Undying - Undertale (Genocide Route)
Surprised this isn't on here already. she tries to save the world with the power of the entire universe, but falls to you. you. the true villain, the big bad, she failed to stop you. I almost legit cried at this scene.
183
Undyne - Undertale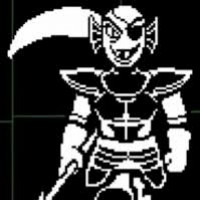 184
Flowey - Undertale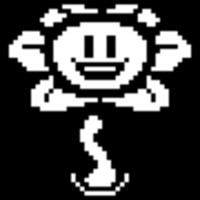 Despite everything he's done, his death (which only happens if you do a genocide) is probably the saddest. (Next to Papyrus') Like, he's souless, he can't feel, and he wanted everybody to die. And then he started to get scared of you, and begged you not to kill him. Once you've gotten this far, you don't even have a choice but to kill him. God, this game...
You CAN also kill him in a neutral route, but most players choose not to. (except me.) - Dman1972
185Kate Marsh - Life is Strange
186
Ganondorf - The Legend of Zelda: The Wind Waker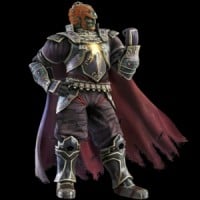 This is the only Zelda game I know where Ganandorf is... you could almost say a good guy. All he wanted to do was to restore Hyrule to its previous, beautiful state. It wouldn't even ruin the lives of people on islands all that much because they were just on top of a mountain that used to be in hyrule. When you kill him he isn't mad... he just... accepts it.
187Toriel - Undertale
188
Alex Mason - Call of Duty: Black Ops II
Not on? Have people forgoten about these 2? They died so painfully I cried because it was to unexpected plus you get very attached to these guys especially Alex
Actually, if you shoot mason in the leg, and not the head, there is a different ending... Sorry if spoilers.
V2 Comments
189Reverend Ray - Call of Juarez : Bound In Blood
190Dupre - Ultima VII Part Two: Serpent Isle
191
Sun Jian - Dynasty Warriors 7
He had a sad death, Sun Ce never had the chance to apologize to his father
192
Sun Ce - Dynasty Warriors 7
Sun Quan was by his bed side - 2storm
193
Captain Keyes - Halo
He was the person that John knew the longest apart from Catherine Halsey. He was on the mission where they had to pick children for the Spartan Project. When he is infected, he is trying to remember his kids and he keeps on saying his service number. The seen where he died was very sad.
194
Kat - Halo Reach
It was so fun haveing her on the team then everyone stared dieing
195Augustus Sinclair - BioShock 2
196
Commander Shepard - Mass Effect 2
He did die in Mass Effect 3 but at the start of Mass Effect 2 he ran through a ship to save Joker. When I first played that part I was sad thinking how could they continue from this? He may have been revived but for those 2 minutes I was shocked.
197
Liu Bei - Dynasty Warriors 7
Even his death was upsetting in 8 indeed, even San Shangxiang mourning him makes it more saddening. Poor girl...
198
Shinjiro Aragaki - Persona 3
A main character dies, one that you've watched become slowly more friendly to you and your team, and he dies in one of the worst ways an RPG can kill someone.
199
Meryl Silverburgh - Metal Gear Solid
It may not be canon, but if you get this ending it is truly heartbreaking. The worst part is Snake's reaction. :'(
V1 Comment
200
Zero - Mega Man X
It was only sad the first time. Excluding X5 ending.
When I saw zero die I felt so sad
PSearch List
Related Lists
Top Ten Saddest Video Games
Top 10 Most Brutal, Gruesome Deaths In Video Games
Top 10 Video Games With the Cheapest Deaths
Top 10 Saddest Hunger Games Deaths
List StatsUpdated 26 Oct 2016
4,000 votes
335 listings
6 years, 54 days old

Top Remixes (30)
1. Aerith - Final Fantasy VII
2. Nicole Brennan - Dead Space
3. Jack - BioShock
egnomac
1. Luna - Zero Escape: Virtues Last Reward
2. Lena - Everlasting Summer
3. Zack Fair - Crisis Core
wjacob313
1. Lee Everett - The Walking Dead Video Game
2. John Marston - Red Dead Redemption
3. Ethan Mars - Heavy Rain
Cimendaro
View All 30
Posts
Error Reporting
See a factual error in these listings? Report it
here
.