Top Ten Saddest Deaths In Video Games
LucasMota
The Contenders: Page 2XW
21
Ethan Mars - Heavy Rain
All endings he dies in are absolutely heartbreaking. He loved Jason so much, and to lose his only other son (Shaun) is even more depressing. The endings where he takes his life, especially, really will hit you hard. It's such a horrible moment to see a man who loves his son so much that he wants to die because his son is dead.
He went through all that trouble and fought depression, only to lose everything. He lost all hope and I was heartbroken watching him throughout the game and especially at the bad endings.
"Tears in the rain" Holy. After all that he went through, it had to end that way. That left me depressed for the next few days.
We will never forget you Ethan. - Aguythatpeopleignores
V3 Comments
22
Xion - Kingdom Hearts 358/2 days
I cried HARD not only for the death, but the fact that Roxas had to kill one of his only best friends. His sadness is one of the huge things that really struck me. With the "fact" that Nobodies have no emotion, I cried more when Roxas started to cry. But I can admit... Xion's death was a beautiful death because she died in the arms of her best friend and she faded into light.
Roxas forced to kill his best friend to ave his other half. He held her as she died in his arms. I legitimately cried though the whole scene. - SavagePickle
She not only sacrificed herself to save those she cared about along with someone she didn't even know, but did so knowing that it would mean giving up her existence and everyone would forget her.
This scene really hit me in the feels... It's the only time I've ever cried playing a video game
V6 Comments
23
Henry - The Last of Us
This scene was epic, you could see it coming but if you have a younger bro it just gets you even more. All the deaths in the game were pretty sad.
This should at least be in the 20's The death of Henry made me cry so much to see him crying over his brother's death it's so heartwarming and gentle I wish Henry and Sam were still alive and could of worked with Joel and Ellie
When he pulled that trigger it felt like a sucker punch to the gut. I really loved Sam and Henry, and that scene was brilliantly tragic.
V2 Comments
24
Roxas - Kingdom Hearts 2
Imagine your living your life trying to find your place in the world and doing so many things to accomplish that and than your told that you shouldn't even exist. That's what happened to roxas he wanted to be alive and have a life of his own but he wasn't supposed to exist that's just wow
I seriously hope he returns as his own person in the later games because his continuous 'death' scenes are killing me here :( just allow him to exist already!
Roxas is a person in between the very thin line between happiness and sadness. He is used, and keeps telling everyone "I am me! Nobody else! ". He finally excepts his fate and reunites with Sora. Plus why the heck did he have to go. He is a badass when it comes to duel wielding Keyblades.
Roxas didn't deserve any of that life he is a great person
V2 Comments
25
Nicole Brennan - Dead Space
What makes it all the sadder is the whole game you were fighting of the Necromorphs the you were hoping she was still alive eventually you finally see her half way and your convince that she's going to make it until your betrayed at the end by Kendra who forces you to watch the entire video from early revealing that Nicole has been dead since the beginning not only that but she took her own life while she tearly says she's sorry it had to be this way, Issac's guilt over Nicole's death ultimately becomes the main backbone in Dead Space 2. - egnomac
It must really suck to be Issac Clark survive being torn to pieces by Necromorphs only to learn your girlfriend has been dead the whole time. - egnomac
I loved Nicole because A: Brennan is actually my name and B: She just one brave bada$$ girl who just was awesome
26
Alex Weiss - Tomb Raider
Guys like me don't get to be heros that's just awesome
27
Big Boss - Metal Gear Solid 4
The saddest ending to a game right after the best boss battle in history. How is this not number one? I totally agree with the guy below me, I actually cried!
Big boss's death was everything that makes a journey for a character come full circle. It was necessary but still a tragedy to see the legendary soldier die peacefully in front of solid snake, the other legendary soldier. Best video game series in history!
Really guys? 19, I mean REALLY, come on, if this wasn't
The saddest moment in video game history, then Hitler
Is god
Just how is this not in the top three?
V3 Comments
28
Your Character - Pokemon Mystery Dungeon 2
This, should be number 1.

This game is an underrated masterpiece, and it has one of the best story telling in video game history.

The music, the dialogue, your partner is crying, and you left him, dying slowly, while saying your last words.

This scene is incredible, it's incredibly sad because the immersion in this game is excellent.

This game is the only game that made me cry, I assure you.

Best scene in video game history, and the most saddest of all time.
This was personally the first video game death that made me cry. Such an amazing game to follow it perfectly with an amazing scene as it was the protagonist's fate to leave the world to protect it.
I've seen it ten times and I still cry. The heart-wrenching dialogue and the now famous music, I Don't Want to Say Goodbye, make this death a really special one. Definitely should be higher than 30.
An amazing game and an amazing story. Probably one of the closest I've been to crying in video games.
V11 Comments
29
Luna - Zero Escape: Virtues Last Reward
This is easily the saddest death on a handheld console in my opinion. While the other deaths were either suicide (Alice), killed by Dio (Tenmyouji, Clover, and K) or killed due to the other one finding out (Dio), Luna's was more different. At the end, only four people live (Sigma, Phi, Quark, and Luna). Sigma decides to stay behind to find Luna. When he finds her at the garden, he believes that it wasn't Luna who killed the other five. After explaining everything, she ends up going offline due to her being a GAULEM. Her ending had the saddest death and to this point, it's actually made tear up more than Sarah's death from The Last Of Us and Lee's death from The Walking Dead. Her death wasn't part of the main storyline, but still I teared up. - wjacob313
Oh heck, luna's death transformed my bedroom into a pool of tears. The feels, the feels!
V1 Comment
30
Zeke Dunbar - inFAMOUS
I think that Zeke, being Cole's best friend in the game, was the saddest I have seen yet (but I did not cry). What makes his death a bit more tragic is the fact that there was so much previous buildup, as to Cole going to save Zeke, and the fact that Zeke was such a great character. Zeke died for nothing, as the manslaughter continues, and Cole comments that he forgets about Zeke. It was pretty sad, and made me regret the evil side. To this day, I have not tried to go the evil path a second time in regards to this moment (and the fact that the good side gets you better powers, and I like the look of the Hero outfit).
Friend against friend... Brother against brother, even. Seemed to me they've been through so much, only for corrupted Cole to kill him. It isn't right, really. He stood against his friend, knowing full well of his power, if only to beat him for the greater good. How sad for it to end the way it had.
The part when he shot cole (which didn't have any effect on him since he has superpowers) then after that I was forced to kill him. That left me in tears I watched slowly as he sank to the ground with each shot and I couldn't take it anymore
I almost cried and I'm a grown man
V6 Comments
31
Isara - Valkyria Chronicles
Definitely one of the saddest scene. Isara is quite a likeable character since she managed to accomplish so much at such a young age. More so, when she accomplish them with so much adversities in her life.

She is also likeable in that the discrimination she has faced in her life did not make her bitter. Instead, she had dreams such as of having her kind be accepted and invent an aircraft to fly with her brother.

What made her death so sad is that Isara had so much going for her. Isara had many talents and quite skill at her trade. Now she will never reach her dreams.
I will always cry when I see this scene because Isara is one of my favorite characters and a lot of stuff has happened to her during her short life time. She is my favorite underrated video game character and her death makes me cry every time just like Noble 6's death in Halo: Reach. RIP Isara (1919-1935). - wjacob313
The games characters are all so endearing they all make an emotional connection with the gamer. Isara's death is so sudden and unexpected of such an innocent and likable character it is incredibly sad. It serves as a good example of the deaths and sacrifices that occur in any conflict.
Why Isara. Just as everything started to turn for the better... The ending scene where she basically saves Welkin and Alicia was even worse for the feel.
V2 Comments
32
Piers Nivans - Resident Evil 6
Piers Nivans was suppose to take over for Chris as the leader unfortunately fate had other plans, out of the the selflessness of his heart he allows Chris to escape choosing to remain behind R.I. P Piers. - egnomac
Piers is about to kill himself for Chris's life and all Chris wants to do is scream at Piers. - MyRockets345
Saddest scene in the whole RE series.. I cried a lot.. Piers sacrifice for Chris..
This was the saddest death in the history of video games! - Stagla1996
V5 Comments
33Lena - Everlasting Summer
34
Yusuf Tazim - Assassin's Creed Revelations
The speech was what made it real... And the follow-up mission. The saddest part is just to imagine what was happening in the hideout during the hours before Ezio found his body.
This is the 2nd saddest death in any video game after Desmond Miles's death
Yusuf's death should be #1. Soap's and Ghost's death didn't show any emotion.
35
Sans - Undertale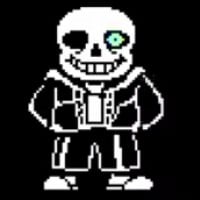 Sans or Sans the Skeleton is a character in the 2015 RPG Undertale created by Toby Fox. He is a lazy, pun-loving skeleton who is a supporting protagonist in the "pacifist" and "neutral" routes of Undertale, and a heroic antagonist/final boss of the "genocide" route. He is known for his incredibly difficult ...read more.
If you are enough of a monster to murder every lovable character or are just curious of the alternate ending, Sans' words right before he dies will be sure to make you feel sad and guilty for what you did to everyone you came to know and love throughout the game.
You can only fight the boss if you kill everything, and his death speech almost made me cry
This is the only death that rivals lee's in the walking dead.
He's just trying to help you!
V2 Comments
36
Mikau - The Legend of Zelda: Majora's Mask
Link plays the Song of Healing, a sad song already, while Mikau is given flashbacks to his long history and fades away out of his memories to his death as the song comes to a close. He was assaulted by Gerudo pirates and left to die on the shore at Great Bay, and nobody realizes that he has died
All of the listings in the top ten were good, but when this game came out I was like 11 so it hit a little harder for me not being able to separate video game from reality.
Needs to be in top tens, seriously.
The death is sad but also comical. - Dawscr
V1 Comment
37
Lisa - Silent Hill
she was SO innocent and did not deserve to die! I was so extremly sad when she died and she was bleeding. Also the music. And the picture I seen of what she looked like in that japan book of silent hill on the aftermath of her transformation. It was super sad to me.
38
Sergeant Johnson - Halo 3
It's very sad when you play guilty spark cause Johnson dies. He was such a badass character in halo 2 and 3 and when he died it was really sad. Even if he didn't die he still would have never been seen again, what are the odd they would just bring him back in halo 4, they didn't bring back anyone else besides chief and cortana who also had a sad death. Anyways it was really sad when Johnson died cause he was so important. Halo reach also had the death of all the major characters.
Sergeant Johnson was one of the only people Chief has known for a long time and when he died I cried. Sgt. Johnson was one of Master Chief's only friends and he died a hero.
He was like an uncle to John, a crazy uncle that was so badass he could never die. But he did go out with a bang just as he wanted...
He was all the games in the first game he was just a soldier then in halo two he was a new main character. When he died I cried for 3 days
V2 Comments
39
Martin Septim - The Elder Scrolls 4: Oblivion
I remember when I first beat the main quest. I was just left with this bittersweet feeling. The Empire was safe but the Septim bloodline had ended and there was no heir to the Dragon Throne. You feel that the Empire you fought so hard for is going to crumble in a matter of years
He sacrificed himself for the kingdom he only ruled for a few days after the death of his father Uriel Septim, what do you expect from your king more than that?
May Akatosh mercy upon his vigilant soul. Hail Martin Septim. Death to Dagon and his cult! - Nord666
40
Legion - Mass Effect 3
Legions death was so sad he had to sacrifice himself so the rest of the geth could be more independent
PSearch List
Recommended Lists
Related Lists
Top Ten Saddest Video Games
Saddest Deaths In the Hunger Games
Top 10 Most Brutal, Gruesome Deaths In Video Games
Top 10 Video Games With the Cheapest Deaths
Top 10 Saddest Hunger Games Deaths
List StatsUpdated 2 Dec 2016
4,000 votes
336 listings
6 years, 91 days old

Top Remixes (32)

1. Zack Fair - Crisis Core
2. Aerith - Final Fantasy VII
3. Lee Everett - The Walking Dead Video Game
FinalChaos
1. Aerith - Final Fantasy VII
2. Nicole Brennan - Dead Space
3. Jack - BioShock
egnomac
1. Luna - Zero Escape: Virtues Last Reward
2. Lena - Everlasting Summer
3. Zack Fair - Crisis Core
wjacob313
View All 32
Posts
Error Reporting
See a factual error in these listings? Report it
here
.