Top Ten Saddest Deaths In Video Games
LucasMota
The Contenders: Page 6XW
102
Lavitz - The Legend of Dragoon
Oh man, I literally cried. My favorite character in a video game ever, and they killed him like that. No ceremony, just stab and done.
I think that there was really no point to kill lavitz. it was like 'hey, now that your green spear wielding guy is dead, here's another green spear wielding guy with the exact same mindset. the only difference is that Albert is 10x less interesting.' and I am sitting there going 'um...the hell? '
V1 Comment
103
Luma - Super Mario Galaxy
I never completed the last level of this game, so when I started watching the video walk through, I thought the ending was awesome. That is, until this death happened.
So sad but he is back in super Mario galaxy 2
The music made Luma's death sadder. He was with Mario the whole time, and everyone took him for granted. Plus, he little cry as he flies into the black hole was-heart wrenching.

Kick Bowser's ass in SSB4 Luma.
He dies, then the cycle ends and resets.
V3 Comments
104
Minato Arisato - Persona 3
His real name is makoto yuki by the way. This far by the most sad game endings, you know. He has to leave all his friends behind after creating such a strong bonds with them so that they can live. It's just so sad and depressing
You spend all this time working on your character, making your persona compendium larger, and creating bonds with all the people you can find, only to die in the end.
105
William "Bill" Overbeck - Left 4 Dead
My favorite character from Left 4 Dead. Influenced my decision to stay with Coach in the second game due to leadership abilities, just like Bill.
This death was truly sad! After all that he did he is a great character. His bravery, Exprience, Fighting Skills, Speeches, Quotes, and everything he deserves to be here at this list. (I know the quality might not be good but whatever)
Bill was the best and finding his body in The Sacrifice left me in tears. -Trithtale
V1 Comment
106
Jason - Heavy Rain
I hate to see a ten year old kid get hit by a car in this game.
107
Master Hand - Super Smash Brothers Brawl
Master hand wasnt evil, he was being controlled to do all those acts. He didn't fight for control. He fought for the fun and enjoyment and to see him die trying to destroy tabuu can really leave a mark on you
You wouldn't expect a glove's death would be sad, but it really is. - LarkwingFlight
V1 Comment
108Mona Sax - Max Payne 2
109
Victor Sullivan - Uncharted 3
After playing the series and the seeing this, it really does upset you - Joel_4
Sully didn't die. In the end it shows that it was just Drake hallucinating. Although when I thought he died. I was very upset.
I think what made this so horrible is that drake didn't even have time to think of his death.
This sene made me cry and I dident even cry for heavy rain or red dead if you haven't played this game it is awesome
V1 Comment
110
Carlos - Saints Row 2
Carlos' death was such a tragic moment in a usually lighthearted series. I was crying when the Boss had to mercy kill him and then when the scene was over, I swore vengeance on the Brotherhood.
V1 Comment
111
The Companion Cube - Portal
The Companion Cube would rather die in a fire than become a burden to you.

Euthanize your Companion Cube or the testing will not continue.

Euthanize your faithful Companion Cube.
V2 Comments
112
Alex Mercer - Prototype 2
This guy... was an all around badass... in fact I am pissed that they didn't make this #1! I cried so hard that he was dead I couldn't sleep... I mean, you take this Ezio look-alike... and you make him die like a dog, not a god, a dog... I hope in the third prototype you kill heller in front of his daughter, then kill Dana for betraying her own brother. but, this is the Mercer we've always known, he went out like a boss, his last words were the badassiest last words ever. "heh... Welcome to the top of the food-chain..." see you back at the top, Alex.
Mercer sucked as a character because his dialogue was crappy he kept complaining about the virus being a curse and in number 2 he rereleased the virus killed father gurruo and took Heller's daughter not to mention kill all of the evolved by consuming them but when Heller did kill him he also got rid of the virus completely and Dana also betrayed Mercer because he was evil so his death was not sad
I will always remember him in my heart as that lovable guy who tried to kill james heller but in the game you just have to kill him I just want him back Rip alex mercer
V2 Comments
113
Bowman - Call of Duty: Black Ops
He just didn't deserve his death at all, so unjust for a great character like him. Even when he was being forced to play Russian roulette he didn't play by the rules
V1 Comment
114
Mary - Silent Hill 2
It wasn't so much her death, as her pleas not to die. Also being forced to leave in agony until her dying days.
115
Sniper Wolf - Metal Gear Solid
I cried the same way I did when I had to kil The Boss. I mean, the way she died, in front of the man who loved her makes it more sad
116
Trevor Phillips - Grand Theft Auto V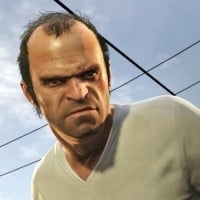 It wasn't really that sad but the way he died was just so shocking and violent.
Please choose C, no one wants to see Michael or Trevor die because of Devin - Gtaisawesome2013
Please do us a favor and choose ending C if you choose ending A you will see one of the best Rockstar games Character die :(
He's my favorite story character ever
V4 Comments
117
Seiko Shinohara - Corpse Party
Killed by her best friend and STILL didn't hold a grudge. It's so sad. I cried when all her texts were being sent to Naomi.
She's so sweet and cute I almost started crying when she died she should be ranked higher
V2 Comments
118
Riley Abel - The Last of Us: Left Behind
One of the saddest things about her death, in my opinion, is that you know she is going to die because of the main campaign. Her final words and not actually seeing her death, yet knowing what will happen makes this sadder.
This is a very sad death that should have been more sentinmental and they shouldve shown what happened after they were bitten
119
Emile - Valiant Hearts
I don't know if this was just me, but I started sobbing uncontrollably when he died
V3 Comments
120
Sonic the Hedgehog - Sonic the Hedgehog (2006)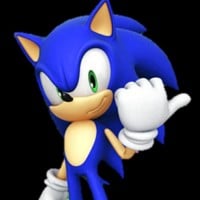 Sonic the Hedgehog, trademarked Sonic The Hedgehog, is the title character and protagonist of the Sonic the Hedgehog series released by Sega, as well as numerous spin-off comics, five animated shows, and an animated OVA.
Yet, he was being brought back to life by, dare I say it, getting kissed by Elise. (the Sonic 2006 haters are in shock and awe)

Seriously, people. It was just a simple kiss. They weren't "getting it on" or anything. Stop out.
PSearch List
Related Lists
Top Ten Saddest Video Games
Top 10 Most Brutal, Gruesome Deaths In Video Games
Top 10 Video Games With the Cheapest Deaths
Top 10 Saddest Hunger Games Deaths
List StatsUpdated 24 Oct 2016
4,000 votes
335 listings
6 years, 52 days old

Top Remixes (30)
1. Aerith - Final Fantasy VII
2. Nicole Brennan - Dead Space
3. Jack - BioShock
egnomac
1. Luna - Zero Escape: Virtues Last Reward
2. Lena - Everlasting Summer
3. Zack Fair - Crisis Core
wjacob313
1. Lee Everett - The Walking Dead Video Game
2. John Marston - Red Dead Redemption
3. Ethan Mars - Heavy Rain
Cimendaro
View All 30
Posts
Error Reporting
See a factual error in these listings? Report it
here
.