Music Artists You'd Like to Perform at the 2012 London Olympics Opening Ceremonies
The Contenders: Page 13XW
241
Ikimono Gakari
Ikimono Gakari is like, the best thing ever. I mean, come on, from Blue bird to Arigatou, Uruwashiki Hito, every single song is OMGG! SO GREAT! Your only choice is to love them. Ok? Ok.
Ikimono is an inspirational Japanese singer. Her songs send a good message to the listener and the tune is joyful and very upbeat. Her songs can range from slow, beautiful songs to fun, fast songs.
242
Aqua Timez
They're an amazing Japanese group! Who doesn't love Aqua Timez? The lead singer's voice is just something to be reveled at! They're songs are catchy, the lyrics are great, and it makes you want to listen!
Aqua Timez is a wonderful and colorful band.
With the Aqua Timez will increase the spirit.
And also Aqua Timez does provide its own color to the listener. Other than the others
243Kaito Shion
244
Rhydian Roberts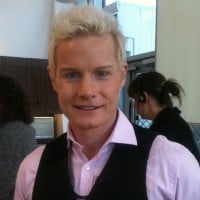 Rhydian James Roberts, known as Rhydian, is a classically trained Welsh baritone singer, musical theatre actor and television presenter.
Rhydian is a rising star with masses of charisma and stage presence, combined with a splendid baritone voice. He has spent four years developing his appeal with widening experiences. He is very patriotic and loyal to his country and, no doubt, the whole of the UK. He gives unstintingly of his time taking part in concerts to support Charities and truly deserves to be given the honour of using his powerful voice to support the Olympics. We need a singer with wide appeal and whose pride in his country is evident in his powerful performances. We need someone who can vocally display OUR pride in OUR country and is British through and through. Rhydian Roberts is the person to represent us, the wider public. - ChrisJ
Rhydian Roberts has a powerful and fantastic voice and would be the ideal choice for the Opening Ceremony of the Olympic Games 2012. He has sung at many sporting events, recently at Wembley Stadium, and always gets an outstanding welcome. His voice fills the arena, and whats more he's British!
If we want to show to, and share with, the world, what's great about Britain - you don't get better than this. A voice to blow your socks off, a stage presence and performance crafted over the past 4 years and a genuine, non-diva star.
Such an entertainer and a perfect voice for such an event. He's British and whether you are a fan or not everyone who sees him perform says it's just phenomenal!
V15 Comments
245
Michael Ball
Michael has an incredible voice, the power, the emotion, to carry all before him - the Olympic Spirit would soar above all the troubles surrounding the world today, and hopefully encourage a feeling of unity. That's what it should be about, as well as recognizing the achievements, of the individuals, and their dedication to their sport.
Michael Ball has represented the UK in many international musical events and has been hailed in the New York stage as well ( Broadway and New York City Opera). He is arguably the leading musical theatre star in the UK and has also graced The Proms in his own concert! Wonderful voice and amazing stage presence! No one can represent the UK better than Mr. Ball!
If you want a voice to fill the stadium and show off the best of London, Michael Ball is it. Powerful, appealing and a born entertainer.
No one else has the voice to do this! Sings with so much passion and intensity he's got to do it. Also, he's sung before huge crowds before, so would be a brilliant choice.
V28 Comments
246
Danyl Johnson
Best singer from the X Factor ever! He is taking his time but the album will be out next year and it will be well worth the wait. He is super!
There can be no one better to sing for us at the London Olympics Opening Ceremonies than Danyl Johnson! He is a world class performer and will truly demonstrate what London has to offer by grabbing the attention of the world at the beginning of the games!
Danyl johnson will blow you away he's a superstar in the making and has incredible talent, he will get you on your feet and by the end of the night you will have fallen in love with him!
He's just amazing and has such an energy about him, he'd be fantastic for the olympics, no question!
V15 Comments
247
Placebo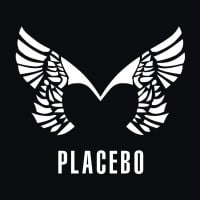 Placebo are an English alternative rock band, formed in London in 1994 by singer-guitarist Brian Molko and guitarist-bassist Stefan Olsdal.
They are just exclusive and outstanding. Think it's enough to be the band opening such an event. No band in the world can be compared with you guys. Spectacular sound, magnificent lyrics and charismatic people. We just love you and will be proud if you open Olympic games. Truly British band as Placebo deserves it.
Placebo marches to their OWN mind and opinion; are original and totally unique in the "fabricated quality" of music today. They will ADD to the spectacle of the Olympics
They are awesome! Their music is petrifying, unique; concerning lyrics, it always hit the bull's eye, you know; problems are common for everyone, especially for teenage, but it doesn't mean non of grown ups can't find something close to his personality. Quite the contrary! The older you are, than more you cold understand from their perfect lyrics. Just listen and imagine...

Placebo, RUSSIA loves you!
Placebo have their own unique sound, melancholic, frustrated, full of angst, good lyrics, and a singer (Molko) with an interesting personality. They sound excellent live!
V51 Comments
248Rod Stewert
249
Motorhead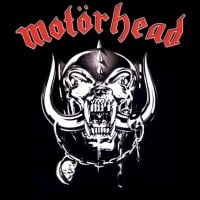 Motörhead were an English heavy metal band formed in June 1975 by bassist, singer, and songwriter Ian Fraser "Lemmy" Kilmister, who was the sole constant member; guitarist and songwriter Larry Wallis; and drummer Lucas Fox. The band's harsh vocals and fast paced tempos helped inspire speed metal and ...read more.
Hellyeah! Lemmy totally rocks man! It would be awesome to se some rock and roll at this ceremony
Pure British hard rock n roll or punk metal or whatever you call them
250
Black Sabbath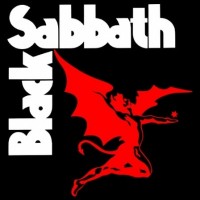 Black Sabbath are a Heavy Metal band formed in Birmingham, England in 1968 by guitarist and songwriter Tony Iommi, Singer Ozzy Osbourne, Bassist and Main Lyricist Geezer Butler and Drummer Bill Ward . The band got into mainstream after improving after their debut album got negative feedback . In 1978, ...read more.
How are they not already on this list?!?! They made metal. It would really make the olympics if they would play there with the whole reunion thingy. GO SABBATH
251
The Pretty Reckless
They are like the best band ever! I worship their music!
252Rascal Flatts
253
Within Temptation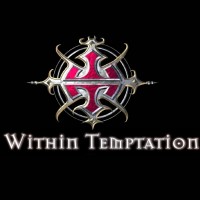 Within Temptation is a Dutch symphonic metal band founded in April 1996 by vocalist Sharon den Adel and guitarist Robert Westerholt.
I love Within Temptation and Sharon den Adel, I'm listen to their music every day. Within Temptation's music makes my heart beat faster. It's part of my life! Within Temptation must to open the Olympic Games in London 2012.
Sharon has got an unique amazing voice and to combine her with the very talented muscians behind her in Within Temptation who are Ruud Jolie, Jeroen Van Veen, Mike Coolen, Stefan Helleblad (touring), Robert Westerholt Martijn Spierenburg means that they are an inspiration to many people all over the world. Within Temptation won all 3 Loudwire Awards that they were nominated for, which clearly shows that they should be a part of this event. For Within Temptation to be a part of this event would be so incredible for everyone to see as they are totally amazing live. So everyone should vote for Within Temptation to be a part of this event as they have thoroughly deserve to be there. All the hard work that every member of the band and the crew have put into the Unforgiving Album and Tour has paid off so please so your gratitude and vote for them.
Music of Within Temptation and voice of Sharon den Adel is very beautiful! In my opinion, they more than are worthy to open Olympics ceremonies in London!
Within Temptation the best of the best, is it true!
From Russian fan K.P.
!
The music is absolutely stunning, and I think it would be an absolutely wonderful dramatic, emotional and utterly spectacular introduction to a Games that will, quite literally, put Britain centre-stage before the entire world.
V77 Comments
254
EXO-K
Yeah I know they haven't even debuted yet but it would be really good for them I think they will be the next best thing yeah I'm a proud Shawol and I voted for SHINee but hey EXO-K need to be known! Kim Jongin oppa fighting9 Tao oppa, Luhan oppa and Chen oppa fighting9 you can't go past these four! Cheak out their youtube channel or even on facebook! They are very talented
Even though exo didn't debut yet the are still a very talented group of singers and dancers. Listen to history and you wont forget the song. K-pop forever who agree with me?
Exoctics hwaiting
EXO-K or any other Kpop group needs to perform! I think Kpop is thought of as more of a joke than anything in any country besides Korea... Which is sad. I love Kpop forever! Fighting!
EXO-K is a very good Korean new generation idol group, fledgling was much praise, like EXO-K, like EXO!
V2 Comments
255
Lil Wayne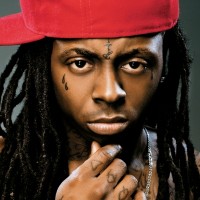 Dwayne Michael Carter, Jr., also known professionally as Lil Wayne, is an American rapper. He was signed to Cash Money Records by Birdman at a young age . He has been critically acclaimed and even more panned throughout his career . He's often criticized for constantly talking about money, girls, and ...read more.
His most successful album, the Carter I, was released in 2008 and sold over 1 million copies in the U.S. its first week of release. It included the number-one single "Lollipop" featuring Static Major. It also includes the singles "A Milli" and "Got Money" featuring T-Pain and won the Grammy Award for Best Rap Album.

The Carter IV. 2011
The album debuted at No. 1 on the Billboard 200 with 964,000 copies sold in its first week, making it Lil Wayne's third chart topping album of his career.
Lil Wayne, the icon for new generation Hip-Hop should perform at the 2012 Olympics
His energy and strength in rapping would express the athletes' will for winning and make the crowd feel more the spirit of sport.
Lil Wayne is an amazing rapper. He needs to be at the olympics. Everyone would love to hear him at the olympics. And they would really like it.
Lil Wayne is one of the most popular rappers out there so that's why I vote him. His music has a creative flow to it that makes it important.
V1 Comment
256J.Cole
257
Cody Simpson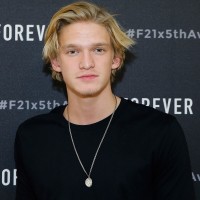 Cody Robert Simpson is an Australian singer, songwriter, musician, dancer and actor from Gold Coast, Queensland, who was previously signed to US record label Atlantic Records.
I think Cody Simpson is simply the best artist. He's new in the music business and he really deserves it to be known in Europe too
He is very cute and he has a very good voice. I think that he is perfect in every single ways... Plus he is very good person and he deserve it a lot! I hope you'll select him!
This guy is amazing.
Straight from the Gold Coast, this kids getting real big really fast. This would be an amazing opportunity for him. This is his year. - JunRaemin
He is an amazing singer and he was going to represent in the Olympics. He has amazing songs an cares so much for his fans, and he is just awesome to the bone.
V2 Comments
258
Kasabian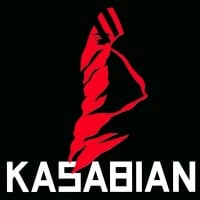 Kasabian are an English rock band formed in Leicester in 1997. The band's original members consisted of vocalist Tom Meighan, guitarist and vocalist Sergio Pizzorno, guitarist Chris Karloff, and bassist Chris Edwards.
An actual British band who actually play their own instruments. We need a British act to represent the Olympics not some retarded Disney Channel singer or some novelty act from Japan.
An great English act, with a modern psychedelic rock twist. Be an awesome way to open the 2012 London olympics!
259
Jane Zhang
Because she sings song very well and she share her own special skill to the people I love her very much
Good voice and powerful word hard lovely strong power in music
Jane Zhang is not only young and beautiful but vibrant and energetic. Sweet and lovable, her versatile voices of big range from her heart reach deep into ones' inner soul with much feeling and emotion. Her gracious dance movement will help sway many others to follow. Besides Chinese, the talented and hard working Jane Zhang also sings in English, Spanish, French and Japanese. She has won the "Best Female Singer in Mainland China" Award for 5 consecutive years from 2006 till 2010 in the Chinese Billboard and is expected to do the same for 2011 which will be announced shortly on 19 January 2012. She is most probably the only Chinese singer that had appeared on Opray Winfrey Show. She deserves to be in the world arena besides China. In short, Jane Zhang deserves to be one of the singers in London Olympic Games 2012
She is the princess who has a gentle voice. She is the first singer who took part in Opera Talk Show and showed her talent of singing. So I sincerely hope that people can vote for her! - guixinchen
V193 Comments
260
Ariana Grande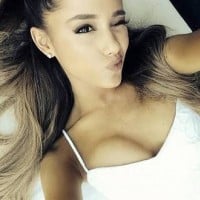 Ariana Grande-Butera, known professionally as Ariana Grande, is an American singer and actress. She was born on June 26th 1993 in Boca Raton, Florida to Joan Grande and Edward Butera . She is best known for her role as Cat Valentine on the Nickelodeon sitcom, "Victorious" . She later become a singer ...read more.
By the time of the Olympics her stunning album will be out and she has already gained fame with 'Victorious' But now with her amazing voice, too! She blows millions of fans away with her stunning voice and if she performs at the Olympics, she will blow billions of people away with her talent. Please vote for her. - VocaRin
She's so talented, her voice is amazing, and she deserves it because she's awesome. If you never listen to her, go now, trust me! Vote for her, you won't regret! - SJELF4EVER
Amazing singer which will wow everyone in the games. She has an amazing rich voice which has a classic ring to it. People will love it.
She is great beautiful and awesome and she is also a great actress
V2 Comments
PSearch List
Recommended Lists