Music Artists You'd Like to Perform at the 2012 London Olympics Opening Ceremonies
The Contenders: Page 18XW
341
Rush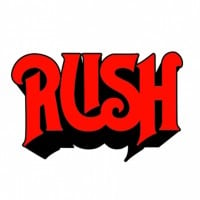 Rush is a Canadian progressive rock band that was formed in 1968. Even though the only founding member still in the band is Alex Lifeson (Guitar), the band is most well-known for their current members Neil Peart (Drums) and Geddy Lee (Bass, Vocals). ...read more.
It's Rush, what more do I need to say? They have been around longer than any of the computer generated bands on this list, all their sounds are created by bass, guitar, drums, and synths, and of course Geddy Lee's voice, make it happen!
How is this not already on this list? Rush is amazing! WHat do you think you get when you add one of the best bassists in history, an AMAZING GUITARIST, and the best drummer ever (along with a singer, who, yes, is a bit old)? AWESOMENESS! - jhismyname
342
Hilary Duff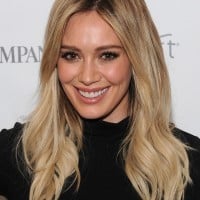 Hilary Erhard Duff is an American actress and singer. Duff began her acting career at a young age, and quickly became labeled a teen idol as the starring titular character in the television series Lizzie McGuire.
I think Hilary Duff has got a great voice and is under-rated.
Love her too much, her music is amazing and I'm kinda surprise she is this underrated spot. Dignity for me is her best record to date.
She's amazing! I think she has got an amazing voice. She would be perfect to sing in London... She is the perfect one!
343
Ramin Karimloo
Ramin has an incredible presence on stage with a wonderful voice. His brilliant and emotional interpretation of music would be very fitting - he has fans around the world and is the perfect choice for an Olympic occasion.
He's amazing, and no, he's not british, but most of his most famous and best roles have been in Britain. His voice is so dramatic and powerful he can command thousands, I'm sure!
He is the most talented man in the West End, and one of the most powerful voices I've ever heard! He deserves to be there!
V1 Comment
344
Mariah Carey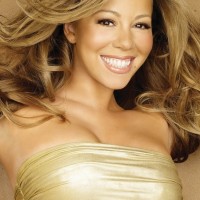 Mariah Carey is an American singer, songwriter, record producer, and actress. She won 5 Grammys, got her documentary movie "Glitter" and also one of the biggest best-selling women in the music industry. ...read more.
Mariah's voice is magic! And don't you need magic in London 2012? Such a beautiful singer should start the Olympic Games!

She is incomparable and unparalleled. She is the best singer of all time. She has the best voice in the world. No one can deny the fact that her performance would be one of the most unforgettable scene of the olympics.
She is the best vocalist in the world right now! She's so incredible that she truly deserves the shot to establish her big fame all over the world again!
She is the best singer in the world!

No one can sing like she!

Mariah's voice is magic!
V4 Comments
345
Ashley Tisdale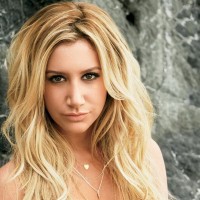 Ashley Michelle Tisdale is an American actress, singer, and producer. During her childhood, she appeared in more than 100 TV advertisements and had roles in theatre and television shows.
She Have The Most Amazing Voice Ever! She is My Role Model
346
Younha
Younha is such a caliber singer! Even though she looks tiny, she has a powerful voice and deserves to bring her performance on a stage in London. She should be given recognition by now because of her ability - she can sing pretty well and play the piano, like seriously! Everyone please give her a thought and let her perform, just once and you will know her dynamic singing that is overpowering. - asdf101
347
Pendulum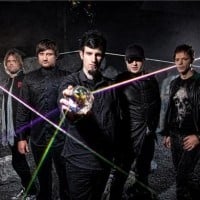 Pendulum is an Australian drum and bass and electronic rock band founded in 2002. Pendulum originally formed in the Australian city of Perth, Western Australia by Rob Swire, Gareth McGrillen, and Paul Harding.
348
Il Divo
They deserve it; they won Artist of the Decade from Classic Brits.
They was in the inauguration and they must be again. They're part of this
Started in England. Won Classic Brits award "Artist of the Decade". Seems like a natural choice.
It would be appropriate with the country the history and the setting. They are a class act and extremely easy to listen to.
V17 Comments
349
NEWS
In my opinion, they are the best Johnny's group in terms of singing. The blending of their voices will surely make your heart flutter (or in Japanese terms, doki-doki) Though they've been through a lot of trials for the past 7 years but their charisma, love for music and their love of their fans has never wavered. I will forever be a NEWS fan. I will forever love NEWS.
Just love the way they are. Love their songs, love their dance and love their smiles. From their songs, strong power and supports are gave out. That's what the performers should have in Olympic games - to supports the athletes.
A very awesome Johnny's Entertainment group. They really put their heart and soul into their music. Every single one of them has their own voice but when they blend it together it makes a wonderful sound.
I wanna see NEWS live again! They are the best johnny's group! We support NEWS forever!
V8 Comments
350
Leehom Wang
Leehom is a world famous musician. I love him. I want to give him more support. Go!
He is a perfect singer as well as a composer. He is Music-Man talented & a mage star in China. He has take part in the 2008 Beijing Olympics Opening Ceremonies"'He is the best ever His performance will be really interesting and also special with his creativity!
He should be part of the top10 for the London Olympics because first and most important thing, he speaks fluent English compared to many other Asian singers. He sings really well and he's very talented too. I am very sure he is capable of being in front of thousands of people. Please vote for Lee Hom! - Ariettaphantom
I love him. I want to give him more support. Go!
V500 Comments
351
Wang Lee Hom
He is the perfect candidate as he is an international standard star! Speaks and sings fluently in Chinese and English, able to play countless of music instruments! Ambassador of world vision too!
Chinese singer, composer. Wang Leehom combines the advantages of Chinese and western music and is good at playing many musical instruments. He focus on environment protection and give his fans positive energy as much as he can. He is considered as a "high quality idol". Since China is the previous host city, Wang Leehom is goot at Chinese and western music, and also he is in of the torches of both Beijing and London Olympic Games, so he is a suitable option.
He is the perfect music man in the whole world, and he can speaks and sings in Chinese, English, French, Japanese. I will support him forever.

He is a real earnest MUSIC-MAN who is humanitarian as well. He can perform in English excellently. He has great talent in music. Support him!
V3 Comments
352Mary Byrne
353
Eric Saade
Eric should perform because he is an amazing singer & dancer and he's Sweden's biggest star but needs to be the world's biggest star Plus he's HOT!
Eric Deserves to go, his career has gone so far and he should be more known all over the world not just in Sweden! We Love You Eric. From England. X
I really Think that Eric should perform, Because he is so amazing to sing, Dance and perform! Great site, and great boring thing!
Eric should perform cause he is the best artist in the world.
V272 Comments
354Chris Young
355
Jay Sean
Jay Chou is a very good singer, the music with our insist on everyone is obvious to all, very hard to do his own music in, in to stick to your own style and add some new elements, like the exclamation mark "this album clever exhibition concept technology into amazing repeatedly, full of the music play heart works, the entertainment in effect, but hidden blood inspiring, classic inherit, healing, environmental concern, creativity, and comfort humor; In a classic (Chinese and western), cross-border (Jazz, the card west), pop (rock, hip-hop) music the style of a variety of changes besides, singing is this album of the place of amazing technology exhibition, jay Chou will sound as a kind of instrumental music for variety show, shirt-sleeve island type, middle eastern, bel canto and Beijing Opera singing and RAP, B-Box, spanning the language, singing all sorts of rules theory, to create a new sound effects, stimulate the unique music levels and visual effects, it's like when the first ...more
Jay Chou is the best singer in the world. He is cool and handsome. But sometimes, he is very loving. And he is very friendly to people. He occupies a unique place in the World Music. Whatever he do, is perfect. Mr JAY, we all love you all the time! Dear Jay, fighting!
ATTENTION PLEASE! This man called "Jay Sean" isn't the man we known as "Jay Chou"! Jay Sean is a foreigner! Please vote for the real "Jay Chou", OK?!
He is roll model! And it shows young people in England
V9 Comments
356
Jackie Chan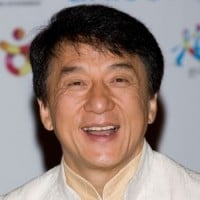 Jackie Chan, SBS, MBE, PMW, is a Hong Kong martial artist, actor, film director, producer, stuntman, and singer.
357
Slayer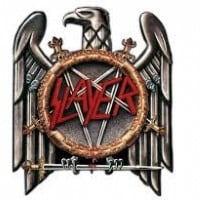 Slayer is an American thrash metal band from Huntington Park, California, formed in 1981 by guitarists Jeff Hanneman and Kerry King.
V1 Comment
358The Pillows
359
Il Volo
Il Volo is an Italian pop trio, consisting of singers: the baritone Gianluca Ginoble, and two tenors, Piero Barone and Ignazio Boschetto.They describe their music as "popera".
They are 3 Italian teenagers with an amazing voice, it would be awesome to give them this opportunity to share their voices to more people, because it's difficult to find young boys with this musical taste and talent.
They are a tens with a big talent, they are amazing and the voices are beautiful, the Italian talent are the best, gianluca, piero e ignazio, the best singers in the world, I love all the music please vote for them!
They have such amazing talent. You will surely miss out if they do not win. Do yourself a favor and vote for these wondrous young Italian teenagers. You won't regret it. I guarantee it.
Best Trio in the world today! Italian operatic pop taking the world by storm! Voices from heaven, tremendous performers, humble gentlemen. Should be first on this list.
V236 Comments
360
Trust Company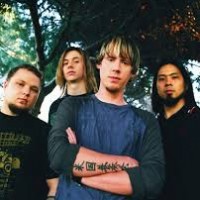 PSearch List
Recommended Lists