Music Artists You'd Like to Perform at the 2012 London Olympics Opening Ceremonies
The Contenders: Page 8XW
141
Daughtry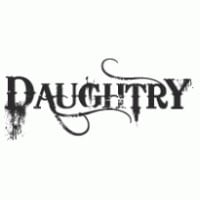 Daughtry is an American rock band formed and fronted by namesake Chris Daughtry, who was a finalist on the fifth season of American Idol. Their self-titled debut album was released in November 2006.
What a performance they would have at the opening ceremony. They are brilliant live and it would give them a chance to showcase their AMAZING music to the world. Once in a lifetime opportunity - vote Daughtry!
Grammy nominated band. 14 million albums sold. Three number one albums. Debut album was certified 4x Platinum, sophomore album was certified Platinum and their new release is predicted to sell 250k in it's opening week.
Amazing band! With amazing music! With amazing voice! They create a really good music! A lot of energy! Love it! They are the best!
They are fantastic great voice, the best! Their music should reach each heart and each soul.
V1 Comment
142
JLS
They are the best to be honest! The boys have comes so far and I think that if they did get the chance to perform then that would be such a great achievement for them! There number one songs would brighten up the olympics and make a mark in JLS History! VOTE JLS
Jls is great boyband ever on loves them and such great singers as well as perfomance they pput on show
143
Tinie Tempah
From London and known around the world for top number 1's in the UK such as Written in the Stars, Wonderman and and featuring in Labrinths Earthquake. We need a artist from the UK to perform and show epic talent. Tinie Tempah is a must have!
144
Sistar
Ma Boy So Cool How Dare You, songs/dances by SISTAR. Scene won't be full without them. Love, passion, and smiles!
A hardworking, beautiful talented girl group. I love them they have awesome music and these girls have amazing vocals. They will really lighten up the Olympics. They also have amazing dancing skills. I really hope that they will be in the Olympics because they will really work hard like they usually do. Vote for Sistar
They are so talented. Please everyone vote for SISTAR! They deserve this so much. They have been working so hard so it would mean the world to them and their worldwide fans!
145
Blue
Lee Ryan, Antony Costa, Duncan James and Simon Webbe are one of the most successful bands in Britain. Their voices are splendid and after ten years of prosperous career, they know how to cope with such a demanding event, such as the Olympics. So, let's vote for Blue! Good luck!
Blue (Lee ryan, duncan james, simon webbe and lovely antony costa) are so talented. There music is just so good, and there vocals are amazing! PLEASE VOTE BLUE!
Duncan James, Lee Ryan, Simon Webbe and Antony Costa - the best band on the world! They're so hot, amazing and they have wonderful voices! Please.. Vote!
They are always the best! Though they were divided just three years after they started out, everyone think it's really a pity. If you have watched the movie of their new song "I can, you can still see how strong their confidence is! Now since they've been reunited, we should support them if you are their fans. We'll never forget their fantastic performance. They really need this chance to play! Hold on! Please believe them!
V89 Comments
146
Foo Fighters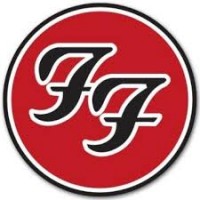 Foo Fighters is an American rock band, formed in Seattle in 1994. It was founded by Nirvana drummer Dave Grohl after the death of Kurt Cobain and the dissolution of his previous band. The band consists of obviously Dave Grohl (lead vocalist, songwriter), Pat Smear (lead guitarist, pianist), Nate Mendel ...read more.
Foo Fighters are amazing... It would be the greatest honor to have the Foo Fighters be able to play for the Olympics. I hope that they are able to have the chance to play. They are my favorite band. They rock. They are amazing.
Great musicians, I really like them, with all those hits and performances they are the better group at this century! Dave, chris, nate, taylor and pat! You're awesome!
Foo Fighters is a great band. The best of this decade. So, is a perfect group to this occasion. Their last record, Wasting Light, is pure brilliant. I still can't believe that they come to Chile THIS YEAR. So excited to see them.
They are the incarnation of Nirvana!

They are the best grunge band of the 2000's. - EmperorCales
V4 Comments
147
After School
After school is the coolest girl group in Korea! They inspire me the most out of all kpop girl groups. They have really nice and catchy songs, they have a really good variety sense and they're really just fun and incredible! If you listen to just one song from them... YOU'LL definitely FALL IN LOVE WITH THEM, and get to know them and kpop more. Help spread kpop around the globe so everyone will know about kpop that's my only dream
After School has taken the whole country of Korea by storm and has gone to the edges of pop. K-Pop itself is becoming more popular everyday all around the world!
I'm sure they can put interesting performance and amaze the audience with their powerful dance as well as vocals.. They work so hard that people cannot imagine, so it will be the biggest opportunity for them to expand their popularity
They can dance well, they are hot, they also know how to sing. Win win for everyone at the Olympics, esp the men!
V9 Comments
148
X Japan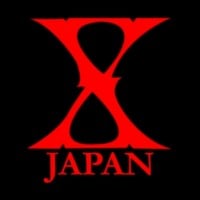 X Japan is a Japanese heavy metal band from Chiba, formed in 1982 by drummer Yoshiki and lead vocalist Toshi.
X Japan is so brilliant! LET'S ROCK TOGETHER! COME ON! YOSHIKI IS A AMAZING MAN, THAT WE COULD JUST WAIT FOR HIS ANOTHER BEAUTIFUL WORK! X JAPAN, FIGHTING! WE ALL LOVE X! OH, LONDON CAN'T JUST MISS X JAPAN'S SHOW! RIGHT? WE ARE X!
They are the most wonderful band in the world! And their leader yoshikialso is the composer of golden globe. I think they have a great influence on the world!
The leader yoshiki made the theme song of golden globe as a rock musician. As a fan of him, I can deeply feel his talent and enthusiasm from their live performance and cd records. For melodies, they can make everyone cry. For heavy metal, they can make everybody shake their soul. Thought X's fans are not as much as Korea fans, we have plenty ability to make songs but not only singing. I think the south Koreans are patriotic enough to vote all the idol groups to hold the win, and other funny friends who voted are funny and love virtual star. But, I do think the London Olympics needs not idol, not virtual, but the spirits of Olympic. Higher, Faster, Stronger. I can't explain these here, but considering Koreans idols and Hatsune, I think they're not strong enough to interpretation Olympic motto. But X JAPAN can.
X Japan is one of my favorite bands ever, they are really great, and it would be very good to let the whole world know about them. Good music is even better when shared.
V83 Comments
149
Black Eyed Peas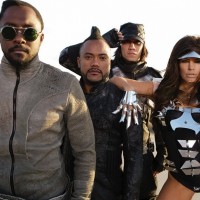 The Black Eyed Peas is an American hip hop group, consisting of rappers will.i.am, apl.de.ap, Taboo, and singer Fergie.
I love them so much but this actually shouldn't be up here because they are on break but I really think Will.I. am should perform for a number of reasons. First of all he deserves! He's done so much for London! I bet you guys don't know he just donated a bunch of money for prince Williams found! And not to mention he was on the voice UK. Plus the black eyed peas actually got their start in London. If it wasn't for London they would never be as huge as they are now! And also he carried the torch for the Olympics so he should definitely get to perform! And finally he's writing a new song... TO BE PLAYED ON MARS! Yeah that's right! NASA asked him to do it! They are landing a rover on mars and instead of sending a signal back in words they are doing it in a song instead and will.I. am gets to write it! Plus he performed at the jubilee so in conclusion Will.I. am should get to perform at the London 2012 Summer Olympics!
They are the best band ever and they deserve to perform at the Olympics
150
Matt Cardle
I vote Matt to sing at the Olympics opening.. Because he's fought long and hard to get where he is today n I bet if you asked him he'd say it feels like he ran a marathon to get to his goal but now he's got his foot on the threshold to a brighter future he's in it for the long term he has an amazing unique voice a beautiful personality n in my eyes he's a winner... Go Matt go you deserve it...
Matt has spent years trying to get to where he is today and deserves it 100%. He is incredibly down to earth, lovely and one of the most genuine guys I've met (yes I've met him and he was amazing! ) He has a beautiful, unique voice and is amazing live unlike some artists in the charts today. I'm sure getting this opportunity would mean so much to him and I would love him to get it too because he's just amazing
He deserves it cause he fought hard to get this far. Amazing voice, amazing person
He won the british public's support once, lets do it again for a talented singer, song writer, performer and kind down to earth guy! X
V28 Comments
151
Yuya Matsushita
Yuya has come a very long way since his debut. There are many reasons that I believe Yuya deserves to preform in the Olympics 2012 opening ceremony.
1. Yuya has an amazing voice.
2. He is an angel!
3. He is a excellent dancer.
4. Yuya works very hard in everything he does.
5. His songs have dominated the music charts in Japan.
6. His music is very passionate and you can feel what he feels when he sings.
7. He gives his best in anything that interest him and he will work hard to master it.
8. Come on its YUYA MATSUSHITA!
9. His songs have been used as endings for animes.
10. He is an amazing actor.
11. He preformed in both the Black Butler musicals.
12. He preformed at fananimecon last year.
13. His live concerts are wonderful to be at.
14. His voice! How can you not like it.
15. He has 9 singles 1 album and 1 live DVD.
16. He has acted in movies and dramas.
17. His dancing and his singing is heaven!
18. His smile ...more
I believe that Yuya deserves to sohow off his talent in the 2012 Olympics. He is a grest person and he works hard to achieve his dreams. He has a lot of talent that his songs are used as endings in animes. He has also preformed at fananimecon in 2011. Yuya has released 9 singles 1 album and 1 live dvd. Yuya has also been in 2 musicals and has been in several movies and dramas. I wish Yuya luck in all his dreams!
His new song super drive is amazing! He is an gorgeous person! Yuya is a passionate person! Yuya is a very good dancer and singer that takes his work seriously. His voice and body is god given! I know you can make it!
His voice is nice. I think he is a good singer. He is an angel!
V11 Comments
152
Kaito and Meiko Vocaloid
They are awesome and can sing a big variety! They are from the first Japanese Prototype of Vocaloid (YES, THEY CAME BEFORE MIKU HATSUNE), but that doesn't mean that they are in a lower level.. , IT'S TOTALLY THE OPPOSITE! With a little bit of attention they could be amazing.. , LET CRYPTON HEAR US AND VOTE THEM SO THEY COULD GIVE MORE LOVE TO THEM! VOCALOID 1 YEAH!
Yes even though I wanted miku these will make it, there different and sophisticated and have such great talent, I am one of their biggest fans and I believe them performing will make a big impact on the music industry hell yeah go on
A new era has begun with Miku and vocaloid. Their music has now given the world the vision to see that music is not only made by humans.
We must show London the beauty of Vocaloid! If they get chosen I will be so happy!
153
Buono!
They are 3 girls and they sing so GOOD. They are very popular they have sung in France. Their concerts are fun and they are very charismatic. Maybe a language problem but would sing so good that you notice it I hope and vote for them Once again: They are the best
They're always the best
I'll always like them especially in their last singles
"hatsukoi cider and deep mind"
154
Queen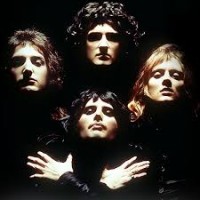 Queen are a British rock group formed in 1970. Members were Freddie Mercury (Vocals and Piano), Brian May (Guitar, Vocals), Roger Taylor (Drums, Vocals), and John Deacon (Bass Guitar, Vocals). Before forming into Queen, Brian May and Roger Taylor had played together in a band named Smile. Freddie Mercury ...read more.
Sure it's only Brian May and Roger Taylor, but they deserve it. Most of the bands mentioned credit Queen as inspiration, it would he rude to leave them out. Also most of the people mentioned; Justin Bieber, and Bon Jovi, and Tokio Hotel, they aren't ever British. It's the London OLYMPICS for a reason.
I just wanna see one of the England's best bands play. They have made some of the best cheer songs and aren't one of those modern cliches of a band. PLEASE!
155
EXO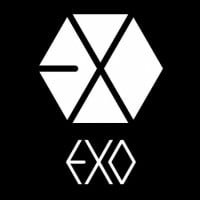 Exo is a South Korean-Chinese boy group based in Seoul. Formed by S.M. Entertainment in 2011, the group debuted in 2012 with twelve members separated into two subgroups, EXO-K and EXO-M, performing music in Korean and Mandarin, respectively.
Even though they didn't debut yet they're amazing based on their performances and teasers
Although not debuted yet, they're teasers and short appearances on stage is amazing they will be out by the Olympics start though!
A new guy group from SMent! They haven't debuted YET, but I can guarantee that they will be a hit!
Latest boy group from SM entertainment, the same company Super Junior, SNSD, TVXQ, BoA, F(x) is under. Consists of 12 members divided into two groups, Exo K and Exo M having 6 members in each group respectively. Exo "K" stands for "Korean" while "M" stands for Mandarin.
V41 Comments
156
Carly Rae Jepsen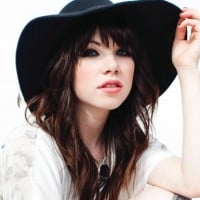 Carly Rae Jepsen is a Canadian singer and songwriter from Mission, British Columbia, and later based in Vancouver.
She's waiting for a call to perform the 2012 London Olympics
I love csrly rae jepsen... She's awesome at singing and looks wonderful
157
Teen Top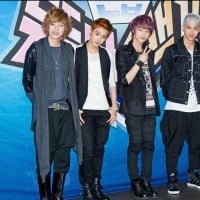 Emotional Teen Top! They have good style, they are charismatic, they have good voices! The are also handsome and cool! I love teen top, they make you smile when you see them!
They are the best Kpop band ever. They are young talented boys that sing their heart out. They will blow your mind when they perform. That are also the best dancers ever! The people at the Olympics would LOVE To see them perform.
I LOVE TEEN TOP ()/ THEY BEEN WORKING SO HARD ALL THE TIME I THINK THEY DESERVE TO SING AT THE London OLYMPICS OPEN CEREMONY THAN ANYONE ELSE.
A lot of fans would like to see them in 2012 or 2013 in London! They are very talented, we want to see them in Europe and soon! Love ChunJi and L. Joe
V3 Comments
158
The Gazette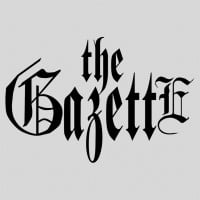 The Gazette, originally known as Gazette, is a Japanese visual kei rock band from Kanagawa formed in early 2002. The band is currently signed to Sony Music Records.
The GazettE make my day every day and I think it would be the best thing to put them on stage where they belong. The GazettE has been working hard to reach there goals and I admire them for that
The best in the world, they helped me with their music a lot
Hope they'll tour in Europe soon &
They're songs are awesome! Their music ranges from ballads to rock and more~
They helped me through a lot of sadness, plus, they deserve to be heard around the world. They are amazing, and the whole world needs to hear them!
V152 Comments
159
Skrillex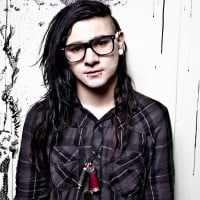 Skrillex is an American EDM producer who is known for popularizing dubstep. He is part of the bands Jack Ü (DJ) and From First To Last (Lead Singer). His album Recess debuted at 4 on the BB200, tying him with Zedd for the highest debut for an EDM album on that chart. He is best known for Scary Monsters ...read more.
Skrillex is the gate to the new generation of music. There is no better place to show the world the new and upcoming music star named Skrillex. Skrillex brings an upbeat and high energy mood to the building which has a perfect setting for the Olympics.
WE NEED SKRILLEX ON THIS LIST : D He is an amazing electronic/Dubstep artist who played with many famous artists like Lady Gaga, Adele, The Doors, etc. His songs are hyper, loud, and would set a perfect mood for the 2012 Olympics!
He is just
Amazing
He is everything! His music is just so... Much quality! I hope he gets more votes because honestly. He's the best
Skrillex is an awesome dubstep track star! I love him music! Please vote for him please please do!
160
Ayumi Hamasaki
Amazing singer! She is the queen of Asian. She's voice so moving. She's very strong person, although she've been deaf, but she still keep singing. She is so talent!
She deserves to sing there, because she is really the queen of Jpop. I think it would by a great experience for her too. I hope she can do more, than just Japan.
She sings from her heart! Every songs and every words the sings out by her is truly from what she has experience. Although one of her ear was deaf, but she never give up in singing. She even determined to continue her singing life until her second ear is deaf too. Due to her determination, she is capable to sing for the coming olympics.
She isn't just a simple singer. Even with Japanese lyrics, she showed with her music for all the world how to be strong and comprehensible on dealing different kind of people.
V59 Comments
PSearch List
Recommended Lists