Greatest Song Writers
The Top TenXW
1
Pal Waaktaar Savoy
Unknown by many, Pals lyrics and melodies are a work of creative genius. The pop success of 'Take on me' left many believing a-ha were no more than a pop band, but later albums, and even other tracks from a-ha's debut album "Hunting High and Low" demonstrated that there was more to this composer than met the eye.
9 a-ha albums, 5 Savoy albums and a number of collaborations later, Pal Waaktaar-Savoy is a consummate writer, capable of setting a phrase or refrain in such a way as to twist emotion downwards, or send it soaring.
He is, most definitely, my number 1 song writer.
He is the greatest songwriter, every song he wrote was fantastic. Songs like "Out of blue comes green", Hunting High And Low", "East of the sun west of the moon" are masterpieces. We will never forget Morten's voice, Mags riffs and your wonderful songs. A-HA FOREVER
He is the most underrated and unknown songwriter for 20-21 century.
If you cannot understand it, you've got to listen to his works and you'd recognize what I mean.
I am so happy that I was born at the same age with him!
Pal is the simply the best
V25 Comments
2
Michael Jackson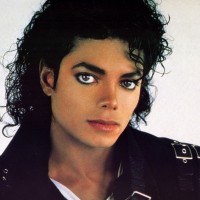 Michael so many amazing songs including "Billie Jean" "Don't Stop 'Til You Get Enough" "Wanna Be Startin' Something" "Bad" "I Just Can't Stop Loving You" "Black or White" "Beat It" "Heal the World" "Earth Song" "They Don't Care About Us" "Stranger in Moscow" and much, much more... - MJforevertheKing
The reason why he is the best songwriter is very simple: he wrote loads of songs that have a connection with him and ALL of his fans. They are all the better taken forward to the epicenter of Michael's creations. Moreover, in terms of quantity, Michael has still so many songs sleeping in vaults that will show in the future that he was still the King Of Songwriting. Wait for songs like "Breed", &quotays in Gloucestershire" or "World Of Candy"!
Michael's own solo written and produced tracks were always instant hits. Don't Stop til You Get Enough, You Rock My World, and Black Or White are just some examples of his greatness. Michael has written a few tacky songs, but of course never released them on an album and only gave us his best!
The best song writer ever
V15 Comments
3
Bob Dylan
I am giving up on this site after seeing this. His songs are just songs they are poems that embody the whole word. He was considered the voice of his generation, the same generation that had the civil rights movement and Vietnam. Like a rolling stone is the most important song in the history of modern music. The reason he is so low has to be people don't know who he is anymore and because of that, to quote dr farnsworth "i don't want to live on this planet anymore"
Bob Dylan is the best songwriter of all time...
He is a poetic genius and his songs are beautifully crafted. Surely Michael Jackson was a great performer but when it comes to playing with words and writing songs no one can beat Bob Dylan. He wrote songs which were universal in appeal and proved the world that at the end it is melody and lyrics that matter. His songs are so beautiful... Its like listening to simple and splendid poetry. "Like a rolling Stone", "Mr. Tambourine Man"&lt "Blowin' in the wind" are some examples... And yes he wrote so good songs that several of them have been covered up by various artists whuch includes "Knockin' on Heaven's door" By Guns N Roses... And if you still think otherwise either you have not heard him or you are an idiot...
The guy has influenced practically every songwriter from Lennon to Jack White, and US presidents have even made references to his lyrics in their very inauguration speeches. Not only did he teach the world that good songs don't have to be about broken hearts by writing lyrics that actually seem relevant, he also wrote some of the finest melodies ever in his unique, yet down-to-earth style. This guy should be number one, for ever! - PeterLuke
Bob Dylan's lyrics are poetic, creative and he is third in this list?
V32 Comments
4
Yoshiki Hayashi
Maybe for some it takes a while to realise what the words he transformed in songs mean, but when you get their meaning, they make you cry every time you listen to them. Sang or not. Some dispute his genius, but there's nothing to argue about. He just wrote a part from what humans feel. Just that simple, to get people crying or at least be moved by some words. Come on guys, check that ballads' meaning, you'll get what I'm blabbering here. You'll not lose your time, just gain something instead
an genius at this place.. He is the best song writers I've ever meet.. - ragil_19
how come he's not on the list? he's the world greatest song writer. metal, rock, ballad, even classical! he has them all! music is his blood! - kurenai_tenshi
His song touches our heart
V10 Comments
5
John Lennon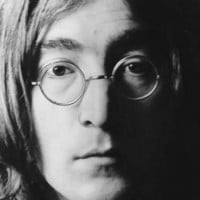 let's face this truth:

1-john lennon
2-paul mccartney
3-freddie mercury

p. s. : I'm really getting worry about people's mind about dis list!.. &quotat least&quot NOT top 10(?!?!?! ) but I still do believe there're lota people like me who know that this man has the best(in any kind of subject you can imagine) lyrics!.. - dd369
John and than Paul. This is not just my opinion this is the way it should be. With songs like imagine, come together, dear prudence, all you need is love, strawberry fields forever and I want to hold your hand there really is no way that he shouldn't be number one.
Hands down the greatest musician to ever live. He inspired many great musicians that most people worship, and he pioneered many genres. If you talk about who wrote the best music it is definitely Lennon. And about lyrics, he makes a fight with Morrissey and Bob Dylan.
Lennon was a great songwriter but not a great musician. McCartney and Harrison were both more skilled and versatile on their instruments. Lennon was smart. He wrote great songs and surrounded himself with outstanding musicians.
V11 Comments
6
Tim Rice-Oxley
I really can't sum up all my feelings for this great songwriter, he is deep in an emotional way, his music touches the most intimate vibes of the human kind, no matter what age, language, gender you are, you will feel related to his writing. His melodies are in a way melodic and catchy, they are sometimes dramatic and intense, the melodies speak for themselves. There is no song of Tim that I donĀ't enjoy.
He talks about so many things, not only love and lost, the path of the human being growing old, the modern world issues, how people change, how you loose friends, how your loved one has become a stranger to you. I love Tim in so many ways that I canĀ't describe, his lyrics have changed my life for the better, they took me from the darkest places and showed me some light. Tim, you are magnificent!
Tim has the power to say the most complicated emotions in the simplest of words! He has the gift of moving hearts with his words. It there is one person who really knows about human emotions and human condition, that's him. He might not be that well known because he is not into the whole rockstar culture and the high life, but he's got the ability to move thousands of people with his lyrics and that's why from a 14 year old to a 50 year old weeps at his lyrics at concerts and behind their closed doors. Tim Rice Oxley is a modern maestro... Or as we say MaesT. R.O... He truely deserves to be on the list of the best lyricist of this century!
Tim is a 'modern maestro'! By his own admission he is not a great musician but he has certainly mastered the art of writing heartfelt lyrics. Tim can relate a whole story within the space of a few minutes. For me he is a 'wordsmith' because his skill with words conveys the meaning of every song he has written. Long may he continue to do so! An extremely under-rated songwriter!
Tim is a great songwriter in all aspects. His melodies are very touchy and emotional, he can express his feelings in the harmonies of his songs, his musical arrangements are very well-worked, and his lyrics are so deep and honest, I guess he can touch every human's soul when he writes a song. I'm very proud of being his fan, he is one of the only musicians who can save the music of this generation. His art is so beautiful and so human, he is an inspiration for me and for a lot of other young songwriters, you know, he's our maestro.
V35 Comments
7
Paul McCartney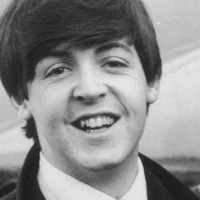 First of all, Paul McCartney is the most successful songwriter in history. His collaborations with John Lennon and solo work has sold more than all the others on this list combined, and yes that DOES include MJ, Freddie Mercury and all the rest put together. Each person's musical taste is their own, and they are entitled to it, but when you throw in Paul's singing career with The Beatles, wings, and solo, he is BY FAT the most successful musician in history.
This list is full of paradoxes. There's no doubt that Paul McCartney deserves to be number 1. Those who suppose otherwise are just local supporters of their own national heros, which has nothing to do with the universal appeal of their music.
Even his songs that are over 50 years old, which I have hear a billion times, still get stuck in my head. That alone should say something. Even to this day, he still writes some of the best hooks to ever come from pop and rock music. A true musical genius.
Obviously the most multi-generational prolific writer of all time!
V15 Comments
8
Freddie Mercury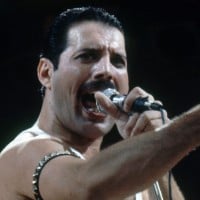 Freddie Mercury Bohemian Rhapsody song is by far the best Written song Freddie Mercury wrote that song went down in history as the best Rock song of All Time, with the Deep Lyrics and the Opera sound really showed off Freddie Mercury Four Octave Vocal Range and made him one of the best singers ever, Bohemian Rhapsody song is one of the weirdest songs but the song is also one of the most popular songs ever made by a band and written by Freddie Mercury, and We Are The Champions is a song that nobody can't sing including Bohemian Rhapsody dong, and other songs such as Another One Bites The Dust and the famous Bass Riff song Under Pressure if you can think of the Under Pressure Bass Riff you are a genius and that's what Freddie Mercury was, he was a Genius with a great voice he is one of the strongest Tenors I've ever heard his voice risen in strength and Substance and Conviction and power, God truely blessed Freddie Mercury with a Voice, Love Freddie Mercury.
I don't take this list seriously just because of the fact that some guy from a-ha is number 1. Then there are other people in the top ten who either don't deserve to be there or no one knows. Then you have legendary songwriters that are so low on this list like Pete Townshend (55? ). All-in-all, if you're doing legitimate research on great songwriters, don't pay much attention to this list.
If you don't vote for Freddie, I will hunt you down. And stuff. And if you just listen to 'My Melancholy Blues', I think you'll understand he can sing any genre, fool. :-)
The greatest pure and simple
V11 Comments
9
Richie Sambora
Richie is so awesome! Not only has he contributed to a majority of Bon Jovi's songs, but his solo stuff is amazing!
he's the second songwriter of bon jovi and he wrote his solo stuff!
- richie4life
No, we don't all know that Sambora is the greatest guitar player of all time, and if you check the list of Top Ten guitarists of all time, you'll find he's not even in the top ten. Nor is he a great songwriter. I mean, I can write on this page that I am president of the United States. That doesn't make it true.
We all know that Richie Sambora is the Greatest Guitarist of All-time and Yes, He's an equally Amazing songwriter too!
V5 Comments
10
Billy Joel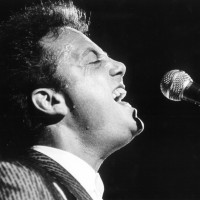 My favorite songs that he made, are Piano Man, The Entertainer, Angry Young Man, Running on ice, My Life, Honesty, New York State of Mind, And Say Goodbye to Hollywood; Billy Joel should be # 3 on the list. he's AWESOME!
One of the greatest song writers of all time. He is the only singer I feel like that has truly written his life in his songs. Each song is like a scene or moment of his life. Just amazing.
"scenes from an Italian restauran, New York state of mind, PIANO MAN.. the list should go 1. bob dylan 2. paul mcCartney 3. Billy joel.. but in my personal opinion I would put him as #1
The Newcomers
?
John Petrucci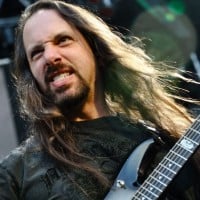 ?
Ronnie James Dio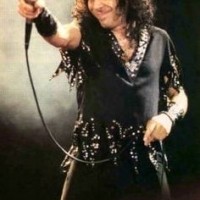 The Contenders
11
James Hetfield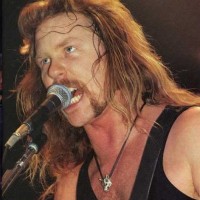 Are you people crazy take hetfield and ulrich and give them 5 mins to write lyrics that will change your life just listen to every Metallica song from the best to the worst EVERY ONE of their songs are full of meaning example: FOR WHOM THE FAKING BELL TOLLS!
THE BEST. Just listen to Kill 'Em All through the Black Album! - HolyDeth
Listen to One, Fade To Black and you will know why I voted for him - nooreldeen
So wheres ronnie james dio?
V11 Comments
12
Carole King
Yes, let's run through the list of people who have done her songs. Aretha (Natural Woman), Dave Mason (Will You Still Love Me Tomorrow), James Taylor (You've Got a Friend, among others), Grand Funk Railroad (Locomotion), Steve Lawrence (Go Away Little Girl), the Monkees (Pleasant Valley Sunday), the Beatles (Chains), the Shirelles (Love Me Tomorrow), etc, etc, etc. I challenge anyone to come up with a list of songs written by anyone above her (save for Dylan and the Beatles) that can equal Carole King.
This list is a joke! I can't even believe the names I am seeing on this list! Has anyone on here ever heard of Bob Dylan? Townes Van Zandt? Leonard Cohen? Paul Simon?... I can understand why you would have Carole King, Billy Joel, Freddie Mercury, and Michael Jackson on here, and I do like Keane, but this is really a joke. Go back to elementary school for a few more years and try again!
A guy from Bon Jovi and a guy from Keane are ahead of this woman?
She wrote Tapestry for gods sake! Just think of all the legends who have sung her songs, Aretha Franklin etc.
13
Kurt Cobain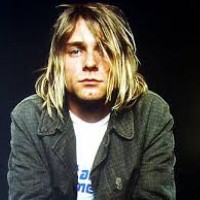 He is one of the most tragic stories in music history. He was mentally and musically gifted and the fact he could overcome a bad childhood to show that is credit. If he lived longer I am confident he would be in the top three. Much more humble than the likes of McCartney. His surreal but heavy sounds spoke to many
Part of his genius was his ability to write great songs with meaning and an edge. The voice of his generation (whether he liked it or not).
Kurt was a troubled guy, but because of that it made him one of the greatest song writers of all time. In dave Grohls words "he could take something that would take me an hour to explain and put it in two words". It's sad to see him so far down here at 31.
Simple is the best
V7 Comments
14
Robert Plant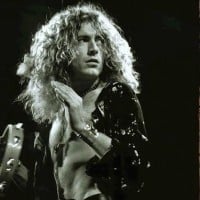 He deserves to be number one. Of course, there's the monumental 'Stairway to Heaven, ' but apart from that, there are other, far lesser known songs like Achilles Last Stand and Carouselambra (they're really really poetic). There's also the breadth of his songwriting, ranging from outpourings of longing such as 'Ten Years Gone, ' to songs like Black Dog and Trampled Underfoot, which are rife with innuendos. And then, of course, there are Led Zep's ten minute epics
He's so creative and very imaginative
15
Pete Townshend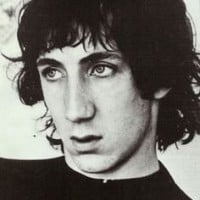 It is disgusting that Pete Townshend is ranked 59 on this list. He is easily in the top ten for the list of greatest songwriters in the history of popular music. He pretty much wrote every Who song, including every song for their two rock operas. And then I see the nobodies that are ahead of him on this list. These nobodies wish that at the end of their careers they can have a hint of relevance in music history, whereas Pete will never come close to being forgotten. In my unbiased opinion, The Who are the third greatest band of all time, right after The Beatles and Led Zeppelin, and, although the other three members are very important as well, if Townshend wasn't a key member of that band, they might not even be on the list of the 50 greatest bands of all time. That's how important his songwriting was to the band. A genius of a songwriter and a genius of a musician. Seriously, come on people! Wake up!
Pete is definitely one of the greatest songwriters of our time! Have none of you ever heard, "Blue, Red, and Grey? " That song helped me cope with depression and anxiety, he -saved- my life. Pete is a bloody genius and I hope that one day the world can truly appreciate this lovely man.
His songs get me pumped and feel blue best songwriter - Gunns718
16
Brian May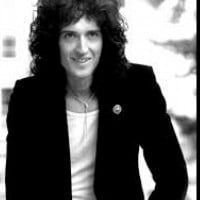 made we will rock you awesome song and much more
17kyo
18
David Bowie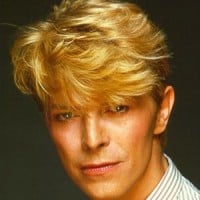 I'm shocked, no one voted for this dashingly brilliant guy. He is the most inspirational artists of the 20th century, TONES of today's bands just owe him - music, style (hey, J-Rock luvers, visual key was his invention))) - EVERYTHING. At least he deserves this for Ashes to Ashes)))
19
Ville Valo
I LOVE ROMANCE AND IN A SONG THATS WHAT REACHES OUT AND TOUCHES MY HEART AND SOUL, AND AFTER A LONG DAY OF HELL, VILLE FILLS ME WITH LOVE AND HOPE IN LOVE AGAIN... THATS WHAT I WANT FROM MUSIC, REFRESHING AND FULL OF LOVE, TAKES ALL THE BULLCRAP OF THE DAY AND WASHES IT AWAY... LOVE YOU VILLE - alyciaisaacs
20
Steve Harris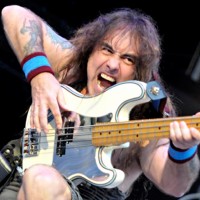 Why in the world is he not top spot by a mile. He's not your every day pop song writer, he is a metal song writer, and no one beats the man. He's wrote so many good songs for Iron maiden, and Iron maiden are still one of the best bands in the world, because of the magnificent songwriter!
One word about him... Epic
PSearch List
Related Lists

Top Ten Best Song Writers of the 21st Century

Best Parody Song Writers

Top 10 Weirdest Song Writers
Best X JAPAN Song
List StatsUpdated 27 Nov 2015
7,000 votes
234 listings
8 years, 104 days old

Top Remixes (13)

1. Rihanna
2. Meghan Trainor
3. Taylor Swift
misofella

1. Pete Townshend
2. Robert Plant
3. Bob Dylan
MontyPython

1. Bob Dylan
2. Paul McCartney
3. John Lennon
Blue_Devereaux
View All 13
Posts
Error Reporting
See a factual error in these listings? Report it
here
.