Songs With The Best Lyrics
MilesG102
The Contenders: Page 2
21
Changes - David Bowie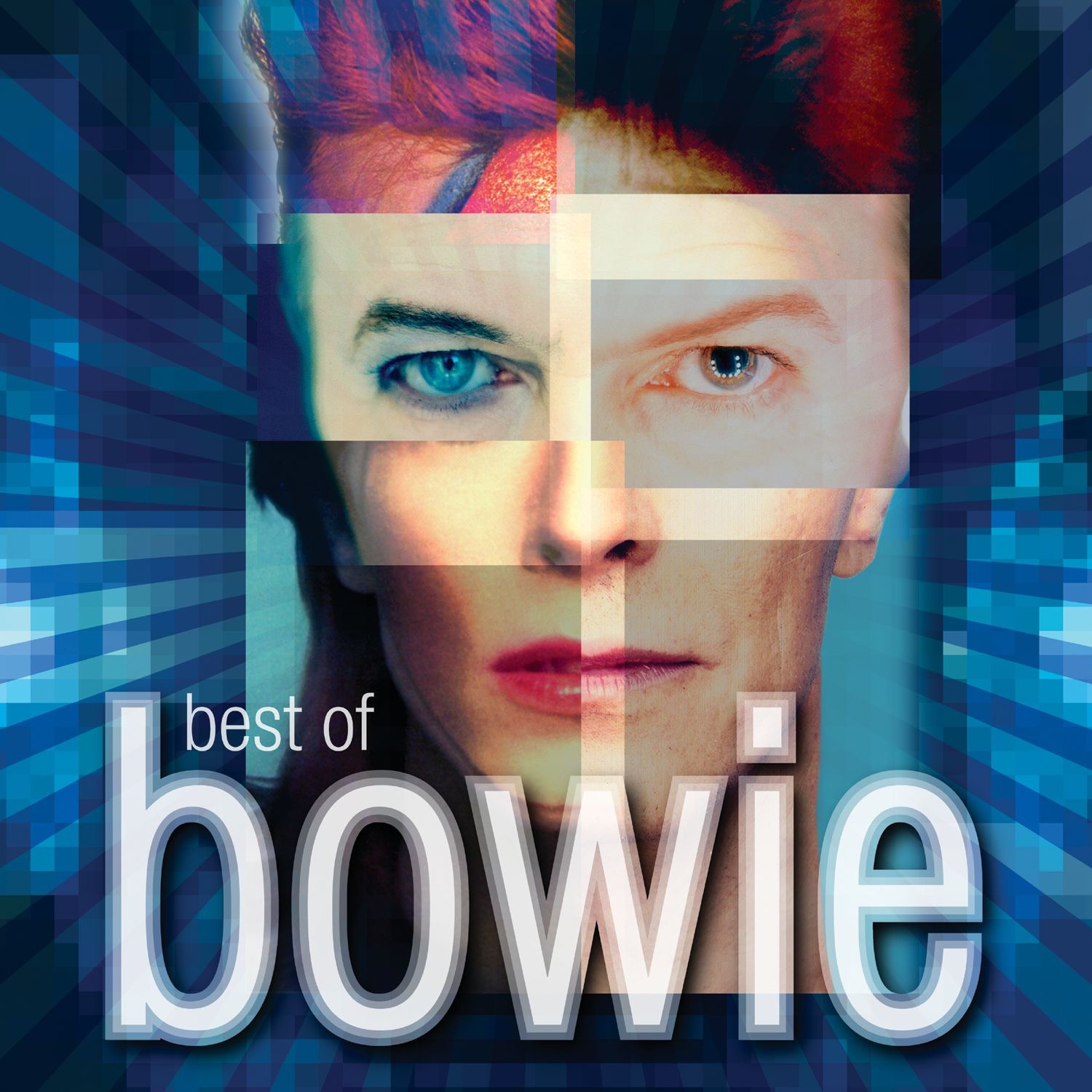 22
Stacy's Mom - Fountains of Wayne
The lyrics are so beautiful it made me cry
V 2 Comments
23
America - Simon and Garfunkel
"counting the cars on the New Jersey Turnpike..."
V 2 Comments
24
Hotel California - The Eagles
Wow this must be a joke! Not even in the top 100! This song is arguably the best song ever written along with stairway to heaven
Wow... People voting here clearly don't know this song
25
November Rain - Guns N' Roses
Axl dedicated this song to his ex-wife, Erin Everly.

"But lovers always come
And lovers always go
And no one's really sure
Who's lettin' go today
Walking away
If we could take the time
To lay it on the line
I could rest my head
Just knowin' that you were mine
All mine
So if you want to love me
Then darlin' don't refrain
Or I'll just end up walkin'
In the cold November rain"

very beautiful lyrics - ronluna
This should be number 1 so damn good, love, honest touching the hearts, just can't express my opinion too much heart touching, once again it should be number 1
The mood is so hauntingly addicting! Its so sad but so beautiful to listen to! Axl's voice is so sweet and honest, and the lyrics are so true,
So heart warming!
This should be number 1, best love song ever!
V 7 Comments
26
In My Life - The Beatles
God, this song is so good. Talks about real life.
"There are places I remember, all my life though some have changed"... Happens sometimes. The Beatles just rock!
27
Black - Pearl Jam

I know some day you'll have a beautiful life I know you'll be a star in somebody else's sky but why can't it be mine
I can't believe I had to add it on my own.
V 1 Comment
28
Hallowed Be Thy Name - Iron Maiden
Iron Maiden is where it's at! I would have chosen many more of the songs from Iron Maiden over this one as far as lyrical content, but this was the only one on the list. Take my word for it, people. Iron Maiden, even if you don't like their music, has some of the greatest lyrics ever, especially in the album Brave New World.
I'm an Iranian fan of iron maiden. when I listen to this song, I'm not afraid of listening to a song that is from a different culture. I can feel the words with my heart. I can imagine all the things happening to the guy going to the gallows pole.
Epic lyric climax throughout the song with great sentiment and powerful images. You can feel the agony and energy of the lyrics till the end.
This deserves number one position
V 2 Comments
29
Waiting for My Real Life to Begin - Colin Hay
30
Both Sides Now - Joni Mitchell

31
Hallelujah - Leonard Cohen
Listen to the lyrics and the way that there is no set meaning to this song. Each time you listen you hear something else. It talks of love, loss, god, man, failure and transcendence. The lyrics to this song are truly divine with biblical references. This song is a one of a kind. It will never be replicated or replaced. Leonard Cohen is a master of songwriting and this is his greatest hit.
Love this song, better by jeff buckley
A song that gets deeper when you listen again.
32
Do You Hear Me - Adema
V 1 Comment
33
Duncan Hills Coffee Jingle - Dethklok
One of my favourite songs, really deep meaningfull lyrics. Everyone should give it a listen.
34
Shelter From the Storm - Bob Dylan
35
Cousin Kevin - The Who
"Do you know how to play hide and seek?
To find me it would take you a week.
But tied to that chair, you won't go anywhere.
There's a lot I can do with a freak..." - MontyPython
36
Tears in Heaven - Eric Clapton

You have to be crazy not to pick this one. Clapton wrote some of the most meaningful lyrics as a memorial to the tragic death of his four year old son.
V 3 Comments
37
The Show Must Go On - Queen
I had some time choosing between Imagine and this song, but well, you know what I chose. I don't think a lot of people had good background knowledge of this song, which really gives it its meaning. It gives one the feeling of fearlessness and an unshaken determination. - ihatethisname
The show must go on
The show must go on,
Inside my heart is breaking
My makeup may be flaking
But my smile still stays on.
The most sadest song not just by Queen but by anyone alone with Mother Love. RIP Freddie Mercury = born performer. Legend!
V 1 Comment
38
Cast No Shadow - Oasis
V 1 Comment
39
When I'm Gone - Eminem
I don't listen to much rap or hip hop but I will say this : Eminem is a phenomenal song writer as well as lyricist, he can make or break careers just by mentioning names in a song, he speaks his mind and actually writes his tunes unlike a lot of so called artist, he raps with the best, performs with the best and quite honestly writes with the best unlike most he can perform every one of his songs live, like it or not you cannot deny that Eminem is a great artist all around.

Anyone who thinks otherwise obviously has no place in music let alone posting about it online. If you can write a song half as good as this guy can id love to hear it.
Oh man what a song who writes such lyrics just amazing song written and song by the best rapper ever Eminem just give it a try and bet you'll forget the lyrics of it wonderful emotion shown in the lyrics by Eminem
I don't listen to many songs that's not rock or metal but I will say this : Eminem is a very very talented lyricist and song writer, you can tell he poured his heart and soul into this song, if this man mentions you negitivatily in one of his songs your careers over, or if he praises you you have an entire fan base army at your disposal, his songs can make or break you, he can rap with the best, perform with the best and quite honestly write with the best he speaks what's on his mind like it or love it you can't deny what's on the paper here all around great artist.

Anyone who thinks otherwise has no place in music let alone posting about it period. I am a metal head through and through but unlike most I will NOT deny a good artist respect when I see one...or in this case hear one.
Best song ever
V 8 Comments
40
Tomorrow Never Knows - The Beatles

Beatles at their creative best.
PSearch List
Recommended Lists
Related Lists
Rock Songs with the Best Lyrics
Top Ten Songs With Weird Lyrics That We Love
Michael Jackson Songs with the Best Lyrics
Top 10 Linkin Park Songs Without the Song Title In the Lyrics
Alternative Songs with the Best Lyrics
List StatsUpdated 22 Jan 2017
15,000 votes
755 listings
8 years, 28 days old

Top Remixes (28)
1. Like a Rolling Stone - Bob Dylan
2. American Pie - Don McLean
3. Stairway to Heaven - Led Zeppelin
kheman1317
1. One - Metallica
2. Imagine - John Lennon
3. Like a Rolling Stone - Bob Dylan
Hajj
1. Stairway to Heaven - Led Zeppelin
2. Time - Pink Floyd
3. Welcome to the Black Parade - My Chemical Romance
MontyPython
View All 28
Posts
Song Analysis: This Is Your Life - The Killers
Wolftail
Error Reporting
See a factual error in these listings? Report it
here
.