Top Ten Songs to Get High to
biscuits
The Contenders: Page 3
41
Everything In Its Right Place - Radiohead
Only when your high can you truly feel all the layers crafted by thom yorke in this song, this should be at the number one position.
Its just one of those relaxing songs one of the best songs to listen to high or not ygm ;), Proberly in my to 100

Yes! Radiohead are the best band in the world for music to mong to. Off the top of my head, also try 'Reckoner', 'I Might Be Wrong', 'There There' and 'Pyramid Song'... There are too many to name.
V 1 Comment
42
The Joker - Steve Miller Band

Love this song I just got high a few minutes ago so in other words I'm a joker,I'm a smoker,I'm a midnight toker!
43
Great Big White World - Marilyn Manson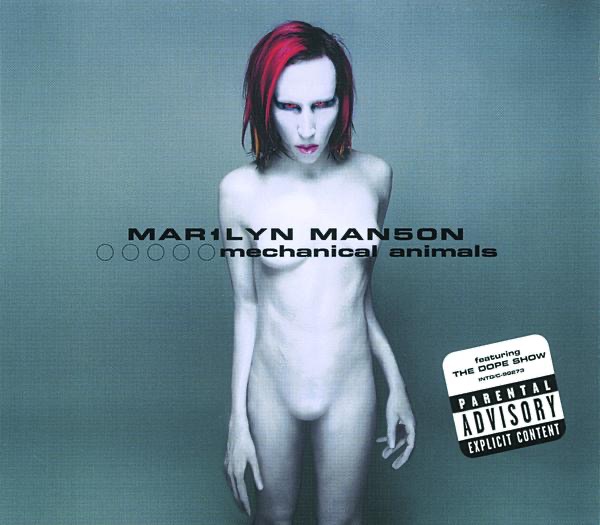 44
The End - The Doors
Any song by The Doors could make this list, but this should be first
Never been high in my life but if I do it will be tothis song for a reason. Though I like dance with the devil That would be the last song to get high too my mean its just plain horrifying yet again both involve Mothers in ways I won't mention
V 1 Comment
45
Creep - Radiohead
46 Stir It Up - Bob Marley
47
Chemical Devotion - Robbie Williams
How can I listen to this one? No sample
This one is from experience
48 I Was Once, Possibly, Maybe, Perhaps a Cowboy Thing - Asking Alexandria
49
Baba O'Riley - The Who
50
Dance with the Devil - Immortal Technique
most amazing song ever, it makes me cry haha
I can't get high to this. This song is too serious for that.
51
Doobie Ashtray - Devin the Dude

Got on YouTube one night after blazing with a friend, looked up "best songs to get high too" and I have no clue how I heard this one, but as soon as the beat kicks in, I was sold! BEST SONG to listen while you're HiGh
Great song, lots of feeling for a song about weed its probably gonna be one of my new favorite high songs aside from another good one I found here called Smoke Two Joints
This is such a chill song... Love it... Rocks your world when you are blazin up. The beat flows and the rhymes go
52
Planet Caravan - Black Sabbath
It takes you on a journey... Both the original and Pantera's cover (which I prefer)
53 Good Times (I Get High) - Styles P
54
Beautiful - Eminem
55
You're Never Over - Eminem
56
Echoes - Pink Floyd
I get high by exercising and it's great because there are no after affects. I love to listen Echoes because it has wind in it with chirping birds. I'd say this song, and anything by The Doors are great. Some songs I love to listen to by The Doors are When The Music's Over, The End, and Light My Fire. Anyway, I think Pink Floyd is also great to listen to when you're high, so that is why I chose Echoes because it's very long and really trippy. I would recommend getting high by exercising because it is a lot better for your body and there are no after affects like hang overs.
V 1 Comment
57
Reflection - Tool
THE most groundbreaking psychedelic progressive rock track on the face of the earth!
58
Tomorrow Never Knows - The Beatles
great song fun to get stoned while listing to it -
59 Drop The World - Lil Wayne Ft. Eminem
60
Heartless - Kanye West
PSearch List
Recommended Lists
Related Lists
Top Songs by Noel Gallagher's High Flying Birds
Best Songs On Fall Out Boy's Infinity On High
Best Songs from All 3 High School Musical Movies
Best Songs From A-ha's Hunting High and Low
Top Ten Songs to Listen to When You Are High
List StatsUpdated 20 Jan 2017
5,000 votes
418 listings
9 years, 71 days old

Top Remixes (8)
1. Maggot Brain - Funkadelic
2. Comfortably Numb - Pink Floyd
3. Paranoid - Black Sabbath
ComaWhite21
1. Pursuit of Happiness - Kid Cudi
2. High as F*** - Jon Lajoie
3. Day 'N' Nite - Kid Cudi
siueguy

1. Legalize It - Peter Tosh
2. Smoke Two Joints - The Toyes
3. Sweet Leaf - Black Sabbath
ryanrimmel
View All 8
Posts
Error Reporting
See a factual error in these listings? Report it
here
.