Top Ten Strongest Non Legendary Pokemon
cedar99
The Contenders: Page 11
201
Slowbro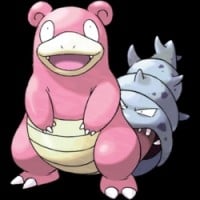 To overpowered for you to even comprehend with awesome defense and special attack plus it was givin mega for a reason
V 1 Comment
202
Octillery
Octillery is epic, it can practically all moves, Mine is lv 97 and knows Fireblast, surf, icebeam, and charge beam, he instantly became in my ultimate team of 6 along with dragonite, infernape, gengar, rhyperior, and electivire.
203 Seaking
204
Mamoswine
What wrong with you people Mamoswine is strongest and quite fastest pokemon that's why I put this pokemon on the list you people need think!
He is most powerful ice Pokemon
Vote, he's the greatest, I spent my.Master ball on a piloswine it was worth it. It is ground and ice leaving it with a lot of advantages and few weaknesses
V 2 Comments
205
Buizel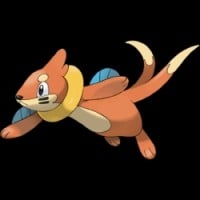 My buizel helped defeat cynthia along with my staraptor in Pokemon pearl
V 2 Comments
206
Ninetales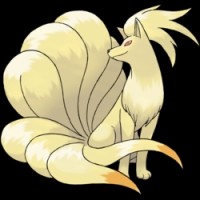 He is also at 23 or something like that by the way
V 2 Comments
207
Combee
Come on guys, have you seen this guys attack. This guy is so powerful, I beat a magikarp, yes a MAGIKARP! With it. Beat that.
208 Klinklang
209
Conkelldurr
My favorite fighting Pokemon! Amazing attack stat
210
Lopunny
With blessing of the almighty gods of Pokemon in gen VI, they bestowed the gift of mega evolution to this Pokemon based off of Play Boy Bunnies, were she gained the spimplicity of normal types and combative personality of fighting types and an able that makes all ghost typed Pokemon cringe its name is scrappy were normal and fighting moves become effective. So to all fans of Pokemon be aware of the new strength of this beauty queen first runner up of Shinnoh and treat Bunneary with love and kindness from hear on out.
She's cute and her speed was great! I recommend this Pokemon! You better put a gorgeous and strong Pokemon just like lopunny!
Jump kick
Ice beam/punch
Bounce
Focus blast
V 1 Comment
211
Ludicolo
This wackadoodle weapon will wipe out any Pokemon. plus it has that rain dish ability that will restore a lot of hp along with giga drain, ingrain, leftovers, and aqua ring if it's raining
V 2 Comments
212
Rotom-Wash
With levitate. Rotom-Wash only has one weakness. And has lots of resist to all Pokemon. Grass types can counter Rotom-Wash easily. However Rotom-Wash knows signal beam and can counter back at grass types.
213
Forretress
COME ON PEOPLE he has awesome defense and the only type that is supereffective on him is fire by 4 but whot cares! The rest types are fust half or 1 damage to him plus his speed is bad and by learnind gyro ball he will kick ass! And lastly you should also teach him revenge and a rock type moce and bug bite or some bug move.
214
Lickitung
Lickytung should at least be in the list because of his amazing skills in x and Y. After you go to Pokemon amie (or whatever its called) and get him to love you more, he will dodge Pokemon moves more then any Pokemon. If you have a Lickytung in x or y make sure you give him lots of pink and green poke puffs
216
Reuniclus
I can't believe Reuniclus is not on this list. My Pokemon X Reuniclus is my first and only Pokemon to reach level 100, takes attacks it is weak to surprisingly well, and can abuse Trick Room due to it being one of the slowest Pokemon ever. Even when it's attack is not super effective, I can count on it to do tons of damage. And one of its abilities, Magic Guard, makes it only take damage from attacks and not poison or recoil or etc! Slap a Life Orb on one of these things and you'll be doing truckloads of damage, without the Life Orb recoil! It's epicness!
V 2 Comments
217
Pyroar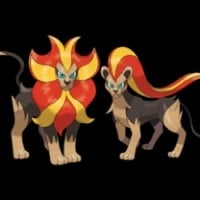 218
Arbok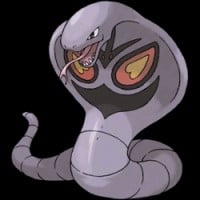 Wrecks face its uber strong my arbok wrecks face
Coil, gunk shot, earthquake, crunch. yikes! Look out. this cobra kills
Brother Arbok, why so low on the list? maybe doesn't have the greatest stats. He does have a really cool design and ekans was my first shiny. he's now a level 80 golden beast.
V 1 Comment
219
Ambipom
Technician, High speed, Fake out, Double hit, Fling, Thief, Kings rock, Invincible.
Fake out, last resort. besides ghost type, I always win
V 1 Comment
220
Gourgeist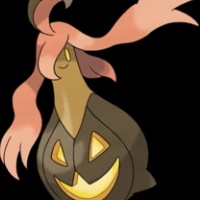 V 2 Comments
PSearch List
Recommended Lists
Related Lists

Strongest Legendary Pokemon

Strongest Non-Legendary Unova Pokemon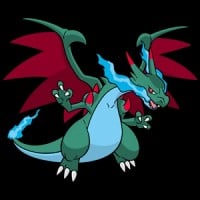 Top Ten Strongest Dragon Type Pokemon (Non Legendary)

Top 10 Strongest Pokemon

Top Ten Legendary Pokemon
List StatsUpdated 19 Jan 2017
16,000 votes
293 listings
7 years, 189 days old

Top Remixes (140)

1. Blaziken
2. Sceptile
3. Charizard
Brandon825

1. Salamence
2. Haxorus
3. Alakazam
Azz0020

1. Dragonite
2. Hydreigon
3. Haxorus
mophead
View All 140
Posts
Error Reporting
See a factual error in these listings? Report it
here
.