Top Ten Stupidest Pokemon
CaptainComedy17
The Contenders: Page 5XW
81
Chimchar
Chimchar is so strong, he is boss and later he beat everyone in my game
Mudkip is attack higher! Lol worst! Fire types are noobs, they cannot beat baby muddy!
Infernape is stronger than both of them..! And who the hell is blazocan..?
WORST POKEMON EVER PIPLUPS SO BETTER!
V3 Comments
82
Diglett
Its a worm with a 2 dimensional oval for a nose.
V2 Comments
83
Dragonite
Dragonite and Charizard are like brothers, both epic dragons who had a fight against each other. They both deserve top ten in best Pokemon - FerrariDude64
Y do you have to put all the awesome pokemon on the list and this is a top 260 not a top 10
A Wild fatso dragon appeared Go magikarp use splash dragonite has fainted what a dippy Pokemon
V3 Comments
84
Exeggcute
Busted open egg (seed? Other thing? Dunno, its different every game. ), awkward looking, and ugly.
85Steelix
86
Blissey
Stupid attacks + looks I mean is that an egg?!
WHAT! Blissey has the highest hp stat of ALL Pokemon! That's why I use it as a tank
87
Golbat
Lets take the annoyance of Zubat, but make him faster, and a lot more annoying than Zubat is, but with fewer stereotypes than it's pre evolution. Also, what was with that tongue in R/B?
V1 Comment
88
Articuno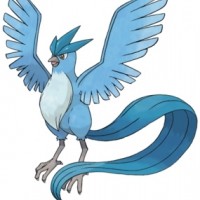 In is the worst legendary ever its best sp attack is blizzard and its pp for that move is 5
It may be 1 of the legendary birds from gen 1 but it is the worst of all 3
V1 Comment
89
Voltorb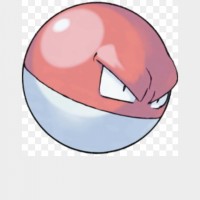 How did he get on this list? He is a perfect kamikaze!
How did he get to be a Pokemon! I mean he is just a round freak.
Voltorb is supposed to be number 1..! He the most retarded Pokemon in all gens, besides Klefki...
V4 Comments
90
Klefki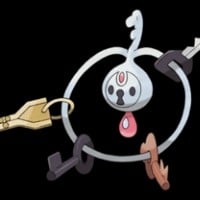 Oops, my klefki disappeared and now I don't have my keys..!

Then why the HELL do you give a damn klefki your keys..!

Lesson; NEVER CATCH A DAMN KLEFKI..!
Not only is this pokemon a key, it's a key ring with multiple random keys and there's not even a way to get them off the key ring!
Klefki is a set of keys! If you give it your keys, this thing will lose them and then you wont have em!

This is a piece of crap
Stupidest Pokemon ever
V4 Comments
91
Scraggy
How's he do all these moves when he's trying to keep his pants from falling off the whole time
92Onix
93Klinklang
94
Kricketune
Oh my god! This Pokemon looks stupid absolutely stupid! Like it has a moustache and it is has claws. Add more and it"s gonna look like Freddy Kreuger with a weird moustache and a cricket thing. This Pokemon looks so stupid.
95
Dugtrio
Their hearts stop and then they die.
V1 Comment
96
Joltik
So dumb! A TICK!? A TICK!? Pokemon really is getting desperate!
V2 Comments
97Azurill
98
Geodude
Who put on geo dude who who who who.
99Woobat
100
Lillipup
If you're going to base a Pokemon off a dog, make it a dog that looks tough. Lillipup is pathetic.
Lillipup is based on a Puppy, not Dog, and it is a Early Unova Pokemon, Along with Purrloin and Patrat, so it obviously will be weak, but it also evolves into a good Pokemon, Stoutland.
Plus most Pokemon here are great Pokemon too.
Worst Pokemon in black And white I have encountered so far. Also the weakest!
PSearch List
Recommended Lists
Related Lists
Top Ten Stupidest Pokemon Names
Top Ten Stupidest Reasons Why People Like Certain Pokemon
Top 10 Strongest Pokemon
Best Pokemon Games

Top 10 Best Starter Pokemon
List StatsUpdated 9 Dec 2016
2,000 votes
155 listings
7 years, 106 days old

Top Remixes (13)
1. Magikarp
2. Zubat
3. Koffing
Pokemaster3000
1. Magikarp
2. Patrat
3. Caterpie
pokelover
1. Jynx
2. Mr. Mime
3. Simipour
TheStupidHobo
View All 13
Posts
Error Reporting
See a factual error in these listings? Report it
here
.