Teams Most Likely to Win the 2013 NBA Championship
The Top Ten
1
Miami Heat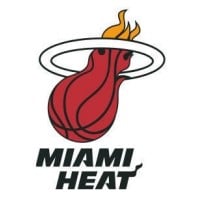 The Miami Heat is an American professional basketball team based in Miami, Florida. The Heat compete in the National Basketball Association as a member of the league's Eastern Conference Southeast Division.
Allen with the Heat. The Heat will repeat.
Lakers are not even in the playoff picture right now well Miami will win with better chemistry.P. S bad chemistry for the lakers. We have a better team ever before. Dwight howard got injured and kobe great as he is he 's a ball hogger now. They have a bad defense...
Heat will smash with the four kings on the court WADE, BOSH, JAMES, and the new member Ray ALLEN and with the help of Mario chambers they can smash it. Also Miami heat are young so they can play for way more years to come and will get better and better.
LeBron james and dywayne wad best teamwork after scottie pippen and air Jordan an they have three baller ray allen the dinsour chris bosh make jump shots and monster dunks have great coach there abousolutly awesome
V 30 Comments
2
Los Angeles Lakers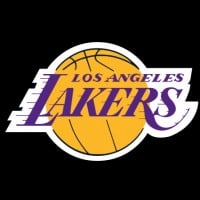 The Los Angeles Lakers are an American professional basketball team based in Los Angeles, California, that competes in the National Basketball Association.
This teams is star-studded. Nash to Howard? Nash to Kobe? Nash to Gasol? I'm sure every member of this team will have career-high in points because of Nash. And this team will lead the rebounds in the league with Howard and Gasol. Kobe will lead the scoring.
Well, I guess Lakers are probably going to win this season with that stacked starting lineup they got. They've got their big 4: STEVE NASH, KOBE BRYANT (few years left in him), PAU GASOL, DWIGHT HOWARD (Big YAY for them) I'm not really a Lakers fan, but this is just my opinion.
The Lakers have become the instant favorite to win the Championship in 2013 with the additions of veteran Steve Nash and number one center Dwight Howard. Add that to the duo of Kobe Bryant and Pau Gasol and you got a pretty good chance at winning it all. And this is coming from a Celtics fan by the way. - Dfed95
Because kobe bryant back to regular season
V 19 Comments
3
Boston Celtics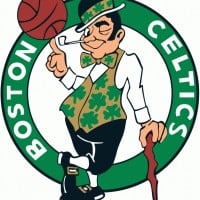 Celtics still have rajon rondo, the best assister in 2011-12, and paul pierce a great scorer and 3 point, garnett who is kind of old but still great ray allen who is on heat but he is old. And doc rivers one of the best coaches
Celtics also have Jason Terry and Courney Lee. Just imagine that bench including Jeff Green and Avery Bradley also!
I'm a Die-Hard Celtic fan and I think #18 will RISE this season.
The Celtics have and will always be a great team so what they don't have ray allen Rajon Rondo will take his place. - ryanyoung
I really like the celtics
V 6 Comments
4
Oklahoma City Thunder
Durant and Westbrook. One of the best scorers in the league with frequent 40+ points. Ibaka. The best blocker in the league. Perkins stable manning the centre. And Harden, best 6th man in the league. Plus they are young and explosive, which can surprise teams like the Lakers.
Their a good team with more than 10 years left fighting more veteran teams they can winit this time
KD is the Best Player in the nba right now. He is all around player and a nice guy too.
Durants gonna hit a lot of 3s
V 10 Comments
5
San Antonio Spurs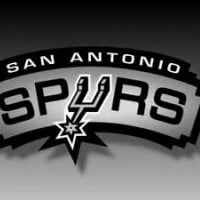 Bench almost beat Miami, and Miami needed miracle shot to win
Deppestt Team in the league! Their Bench can beat half of the nba starting lineups! Timmy best PF in NBA history and Manu the greatest sixth man in history! Tony takin the reigns!
Um, only Miami Heat beat them at the end, they were supposed to win but the Heat beat them and this should have been at least TWO!
Of course the Spurs because they got some got defense/offense.
V 9 Comments
6
New York Knicks
The Lakers are off to a rough start. But the Knicks only lost one game! I love the Knicks! - Alpha101
The knicks will win because this season they are 13 and 4 they are better than the heat and lakers and they have the best players
Knicks going to win it all! Miami better look out cause knicks are coming!
Knicks are the best - FrankieReisler15
V 5 Comments
7
Los Angeles Clippers
Clippers have the best team this year. I think you're gonna surprise everybody and get the championship this year.
I think the clippers are really going to take it this year! GO CIPPERS!
Clippers are the best team in the league right now because of CP and BG
V 2 Comments
8
Chicago Bulls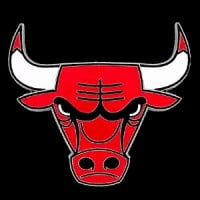 The Chicago Bulls are an American professional basketball team based in Chicago, Illinois. The Bulls compete in the National Basketball Association as a member team of the league's Eastern Conference Central Division.
Derrick rose is the man plus we have josh smith coming plus kevin martin
Chicago will win because they just beat Heat! Like seriously they have Deng, Boozer, Noah and my favorite Derrick Rose Number 1 Baby!
V 2 Comments
9 Indiana Pacers
10 Philadelphia 76ers
The Contenders
11 Denver Nuggets
12
Charlotte Bobcats
Charlotte will win it all this year.
13 Memphis Grizzlies
14 Houston Rockets
15
Golden State Warriors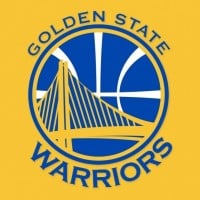 The way that stephon curry and klay thompson are playing I think they can have chance to go to the finals if they can beat experienced teams.
Hey the goldenstate warriors beat lebron james and kyrie irving
V 1 Comment
16
Brooklyn Nets
Because they like that
17
Dallas Mavericks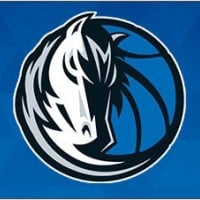 18
New Orleans Hornets
One of the best teams ever! GO HORNETS!
V 1 Comment
19 Utah Jazz
20
Minnesota Timberwolves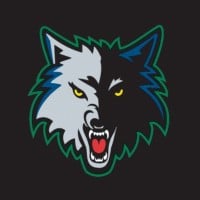 The Minnesota Timberwolves are an American professional basketball team based in Minneapolis, Minnesota.
Were going to be the best next year
BAdd New Item
Recommended Lists
Related Lists

Teams Most Likely to Win 2014 NBA Championship

Top Ten NBA Teams Most Likely to Win the 2017 Championship
College Football Teams With the Best Chance to Win the 2013-2014 BCS Championship

Top Ten NBA Teams Most Likely to Win the 2016 NBA Championship

Top Ten Teams Most Likely to Win the 2015 NBA Championship
List StatsUpdated 16 Jan 2017
600 votes
20 listings
4 years, 160 days old

Top Remixes (4)

1. Boston Celtics
2. Los Angeles Lakers
3. Oklahoma City Thunder
bostoncowboys

1. Los Angeles Lakers
2. Miami Heat
3. Los Angeles Clippers
taebaby09

1. Los Angeles Lakers
2. Oklahoma City Thunder
3. Miami Heat
Dfed95
View All 4
Posts
Error Reporting
See a factual error in these listings? Report it
here
.