Top Ten Things to Hate About Sonic the Hedgehog
Chaotixhero
The Contenders: Page 2XW
21
Sonic X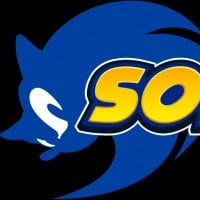 Sonic X is a Japanese anime television series created by TMS Entertainment and based on the Sonic the Hedgehog video game series published by Sega.
I don't think so! Sonic X should be replaced by unmade rip-off versions such as Mario X/Pac-Man X/Beavis & Butthead X/Your Favorite Martian X!
It's better than Pac-man stupid T.V. show. Seriously, the CGI is terrible, the voice acting sucks, and the ghosts (who are his enemies) are now his friends. And how pac-man became a teen? He also rip off Mario. PAC-MAN SHOULD NEVER EVER USE POWER-UPS EVER. - Chaotixhero
The Japanese version of Sonic X gets a 64/100 score.

The non-Japanese 4Kidz version of Sonic X gets a 6/100 score. It's even worse than Dora the Explorer.

Pac-Man & the Ghostly Adventures gets a 35/100 score.
Ah sonic x so this is what 2003 gave us? Its shameful.
There's nothing decent about Sonic X. It's even worse than Dora the Explorer.
V3 Comments
22
Sonic Teamed Up With Mega Man Characters
Sonic and Mega man comic? And not a Mario and sonic crossover comic? How rude - Chaotixhero
Rude indeed, especially since it's on Archie Comics, which is evil!
Sonic the Hedgehog is evil! He even bickers with Mega Man!
V1 Comment
23
Sonic & Mega Man
I do agree. Imagin Sonic and PAC-man working together. It beats sonic and mega man. Sonic kicked mega man's butt. Mega man needed his "go go power rangers" animal friends to beat sonic. Of proves mega man is weaker than sonic. How embarrassing. Also... Go Go Sonic and Pac-man! Heroes together, Sega and namco forever! Laugh out loud I am a terrible singer - Chaotixhero
Even worse, it's on Archie Comics. Also, Sonic & Pac-Man on Archie Comics would be cool. Even Chaotixhero would agree.
Megeman is pretty and sonic is fun!
Screw you guys, I am going home.
-Eric cartman from south park. - meows
V2 Comments
24
Sonic is very bossy towards everyone
How does everyone even take him seriously- he's outsmarted by an 8 year old!
His Bossy Humor Is Like Benson From Regular Show - CuteGirlJigglypuff
Sonic even bosses Amy Rose around and teaches Tails to be sexist, bossy and short-tempered.
He is NOT like Benson from RS, it's because... Sigh. Sonic is he main one, duh! SO of course he tells everyone what to do so he can save their butts.
V1 Comment
25People continue talking about Sonic the Hedgehog worldwide
26
Sonic has green eyes
Sonic and amy both have green eyes.
So what they have a green eyes is that your problem pal
V2 Comments
27
Sonic Will Never Beat Mario
Mario should've won the death battle.
V5 Comments
28The Sonic Storybook series
29Sonic the Hedgehog exists
30He's now a pathetic cash grab
31
Voice Acting
Griffith sucks. Sorry but craig smith is better
Japanese voice acting is better
V2 Comments
32
Bad Cutscenes
I hate them so much! Sonic cutscenes sucked since the first one in Sonic Adventure (on the SEGA Dreamcast). Man I hate that game.
33
Sonic's 2-d Appearance
It's so shameful. I hate you Sonic the Hedgehog! Sonic characters look scary in 2-D, especially Amy Rose, the sisterly figure of Sonic the Hedgehog, Cream the Rabbit, Big the Cat (& potentially Axel Chains in the future). I wish Sonic took a swing at Amy Rose.
34
Sonic's Voice
Jason Griffith or Roger Craig Smith? - Chaotixhero
Both. I mean, why does this voice exist anyway? I mean, Sonic is not a teen king. Sonic's voice just sucks!
Sonic has one of the worst voices in gaming history! Also, Sonic is not suppsed to be on Archie Comics, Pac-Man is.
Both. Why doesn't Jaleel White voice Sonic anymore?! Why is Sonic a teen?! That's not cool!
V2 Comments
35
Sonic Talks More Than Mario
Well Mario doesn't talk at all. and since there was abunch of characters now they added voices to understand what they're doing
Mario should talk more times than Sonic. Sonic sucks! Mario is awesome! Sonic is much more of a ripoff of Mario than he used to be.
V1 Comment
36
Sonic Is On Archie Comics Instead of Mario & Pac-man
Well, how come Archie Comics is not going to do Pac-Man Archie Comics yet? Pac-Man is MUCH better than Sonic. And Sonic Adventure series, Sonic '06, Sonic Unleashed, Sonic & the Black Knight, Sonic Lost World, Sonic Heroes, Sonic & the Secret Rings, Sonic X, Sonic Rivals, Sonic Riders series, Sonic Lost World, Sonic Battle & Sonic & Mega Man all stink. No offense, but Mario is much better.
If Mario comics would be boring and suck. But PAC Man would be interesting - Chaotixhero
I hope Super Mario Kun changes to Archie Mario Comics adaptions.
Please make Pac-Man Archie comics, Ian Flynn & Evan Stanley! & please make Sonic & Pac-Man!
V2 Comments
37
Sonic Is Not Actually the Big Brother of Amy Rose
I think that would be obvious, otherwise why is amy even in love with sonic the dum dum
If he rose, her crush on him would be weird! - HeavyDonkeyKong
V1 Comment
38Sonic's Quotes
39Sonic's Anger Issues
40
Sonic Was In Wreck-It Ralph
Sonic the Hedgehog shouldn't be featured at all. That hedgehog ruined my whole life after being very spoiled by the translated releases of Sonic Adventure 1 on the Dreamcast.
Sonic's role was supposed to be replaced by Mario's.
Sonic should've never been featured after getting very spoiled by the non-translated releases of the original Sonic Adventure on the SEGA Dreamcast.
Agreed. Sonic isn't a Disney character and the cameos are one of the reasons I didn't like that movie. It also gave me a fear of Disney buying out every company in existence.
V4 Comments
PSearch List
Recommended Lists
Related Lists
Top Ten Best Things About Sonic the Hedgehog Games
Top Ten Things to Love About Sonic the Hedgehog
Top Ten Things That Sonic the Hedgehog Has But Mario and Pac-Man Don't
Top 10 Greatest Sonic The Hedgehog Games

Top 10 Greatest Sonic the Hedgehog Characters
List StatsUpdated 11 Dec 2016
200 votes
162 listings
2 years, 51 days old

Top Remixes
1. Princess Elise
2. Amy Rose
3. He died in Sonic 06
ShahryRKnoT
1. He lost a lot of weight
2. He is not a good friend to Tails
3. He is addicted to chilli dogs
Chaotixhero
Posts
Error Reporting
See a factual error in these listings? Report it
here
.