Top 10 Creepiest Guys
Moezzilla
The Top TenXW
1
Marylin Manson
I adore Marilyn Manson, partially because he IS so creepy. His hair, makeup, clothes, and art/music are all so wonderful because they ARE creepy. They make people look at him, initially for his creepiness, but after they get past it, they can see what a genius he truly is.
haha! i love marilyn manson! he may be creepy but i think he is UNBELIEVABLY hot.. :3 - scatsmith
He's creepy but in the awesome kind of way, but hey, some girls have an attraction to guys who are little outside the box
Sure, he is creepy, in an amazing way! I love his music. The music video for Sweet Dreams (Are Made of This) was quite interesting, but pretty good. - music-is-life
V12 Comments
2
Michael Jackson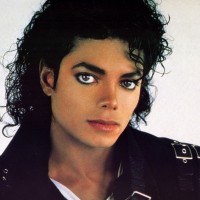 Hey leetle girls, would you like to come for a ride to Funky Town with the master of Magical Mushrooms? I know a place where... magical things happen. Hehehehehe...

Yeah... creepy or what? - Oreanta
Michael Jackson made himself as white as possible to make himself as appealing to little white boys as he could and paid a lot of money to do it. That's the black and white of it-- no gray areas here.
You think Marilyn Manson is creepy? This guy lived in a theme park, was VERY close friends with a number of young boys, and had a pet monkey.
This guy always be at the top 3rd ugliest person. And creepy. You know, I think his weakness is his ugly and creepy looks. WHY SHOULDN'T IT BE NUMBER 1?
V10 Comments
3
Osama bin Laden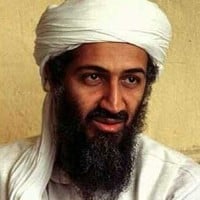 Such a sucker! Killed people for satisfying himself. Devil in disguise. - Kiteretsunu
they have the wrong concepts of life. creating chaos is not the way. it just destroys the earth and all life beings. - fredooi
he killed everybody against his belief and his son is against the 9/11 bombing - ronluna
4
Barack Obama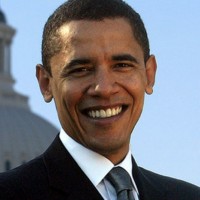 WHAT? At 4th place... Oh me god he's just a president whats so creepy? Seriously... A politician being creepy?
pretty obvious isn't it.. lol - Asianavynuke
5
Charles Manson
he killed people because of the lyrics in helter skelter! this dude has some serious issues.
I pass his house a lot and every time I do, I get chills. - Snuckles
I saw a documentary on this freak and it gave me nightmares. - PlayboyX429
V4 Comments
6
Tom Cruise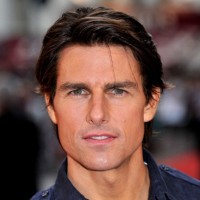 I didn't expect to see this man's name here as I thought I were the only person who disliked him. He really has nothing about him that I find attractive in any shape or form. Indeed, one creepy chap. - Britgirl
this couch jumping maniac is creepy to me! - Moezzilla
He's sexy! He's so hot and he's made "Mission Impossible" possible again.
ohh boy i hate him so bad lol
V4 Comments
7
Ozzy Ozbourne
Ozzy Ozbourne is creepy but its good to be creepy and he's my idol and he always will be. - DrRyAn
Um... Okay, one of the greatest musicians of all time is scary? - Tylerlangford1234
This guy is my idol but I have to admit he is creppy
His BFF is satin and he ate a bat, this guy can't function in society. - Moezzilla
V5 Comments
8
Ron Jeremy
Another porn star. That's creepy.
9
Joma Sison
I don't dare make a comment. he might have me hunted down and have me killed
10
Adolf Hitler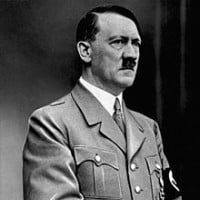 if you are a jew, he is the scariest guy in the world
The Contenders
11
Gene Simmons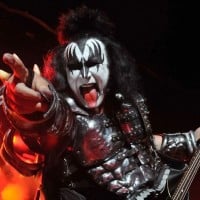 12
The Undertaker
this guy can never "REST IN PEACE" hes been scaring wrestling fans for a decade. - Moezzilla
Comes back again and again don't worry kane he always comes back
1990's undertaker looks like he's really pale - SmoothCriminal
1990's looks more creepier - SmoothCriminal
V4 Comments
13
Alice Cooper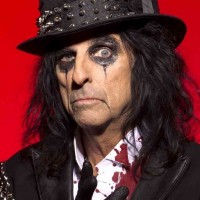 14
Jack The Ripper
He was a doctor who was cutting women up.
15Saddam Hussein
16
Sid Vicious
hes an ex murderor and a freaky singer, the "fabulas desaster comes at 6. - Moezzilla
he may be creepy but he is the most awesome vocalist of all times

17
Steven Tyler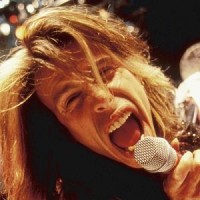 "Smile, Stevie", said Brody from Jaws as he blew his big mouth wide open!
HELP! he's goin to swallow me whole!!!
HA HA HA this list is perfect
18
Weird Al Yankovic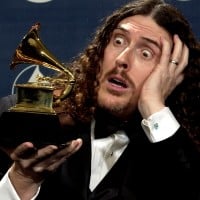 19
Anthony Hopkins
Hannibal was too convincing. - Vooduon
20Chris Croker
BAdd New Item