Top Ten Nintendo Characters
preachinpreach
The Contenders: Page 2XW
21
Wario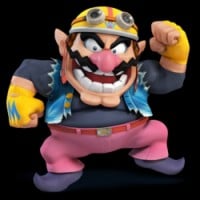 Wario is a character in Nintendo's Mario series who was originally designed as an antagonist to Mario. His motives are driven by greed and he will take the side of whoever will give him the most pay. Although he may seem like just a mean man with no heart, he does have a very tragic past.
Top 10 Greatest Wario Games

Top 1: Wario Land: Super Mario Land 3. Over 10/10 stars.

Top 2: Super Smash Bros. Brawl. 10/10 stars.

Top 3: Wario Blast! Featuring Bomberman. 9.8/10 stars.

Top 4: Virtual Boy Wario Land. 9.7/10 stars.

Top 5: Wario World. 9.4/10 stars.

Top 6: Wario Land III. 9.3/10 stars.

Top 7: Wario Land II. 9.2/10 stars.

Top 8: Wario Land: Shake It! 9.1/10 stars.

Top 9: Game & Wario. 9.0/10 stars.

Top 10: WarioWare: Smooth Moves. 8.8/10.
He needs to be number 1 because he's underrated and underappreciated, characters like Link are undeveloped and incomplete to me because of the lack of voice acting but wario is awesome funny and has the best lines in a video game I like yoshi more but Wario needs respect and makes the other 3 plumbers look like a joke
He is the reason almost every game with him in it has "crude humor" in the rating! - anonymous
Number 21? He should be in the Top Ten. This guy is one of Nintendo's best antiheroes AND is very under appreciated. Love his hilarious personality and his tragic origin story. - DCfnaf
V6 Comments
22
Waddle Dee
Man waddle dee may be week but since he's got a spear and a bandanna he kicks ass! Why isn't he even lower than 50?
23
Ike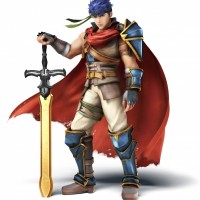 Thanks to Ike and Marth and Roy being smash bros. I am now a HUGE fire emblem fan
Mega man sonic bomberman is not Nintendo - realcritic
Ike Is Like If You Took Link And Put Him Togther With Marth he's Very In Super Smash Bros Brawl
24
Koopa Troopa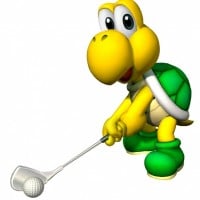 Great choice and unbelievably underrated even though he has a range of different forms appears everywhere and has a really cool design
V2 Comments
25
Dark Pit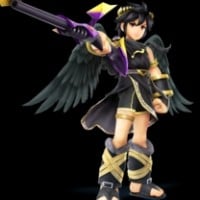 26
Midna
Best companion ever. She is definitely my favorite video game character!
She is the best thing to happen to Link since the Master Sword
Show some Respect
Favorite videogame character to this date. Runner-up is Rosalina. Love them both, it's nice to see Nintendo giving focus on certain characters and putting effort into sad, detailed backstories.
27Skull Kid
28
Star Wolf
Epic, just epic. Best thing Nintendo ever made. The only thing they need to do is make a game for wolf and wolf alone.
Star Wolf is a mercenary team. The character is just Wolf
29
Bowser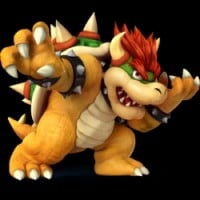 Bowser or King Koopa is a video game character and the primary antagonist of Nintendo's Mario franchise.
V2 Comments
30
Falco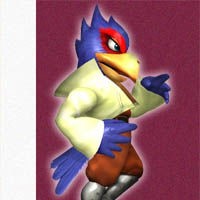 Best star fox pilot. and my favourite character on super smash bros brawl!
Falco is the best! FALCO for the win
I wouldn't say "Forgotten', but forgotten game series.
31
Starfy
Starfy is cool and is not a kirby rip off
V3 Comments
32
Charizard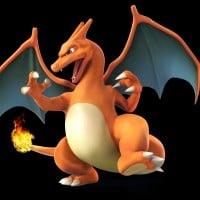 Charizard, known in Japan as Lizardon, is a Pokémon species in Nintendo and Game Freak's Pokémon franchise.
One of the only Pokemon worth seeing
He's cool but is extremely overrated the other gen 1 fire types are way better cough aricane cough rapidash cough fabby the beast (ninetales) cough
V1 Comment
33
King Boo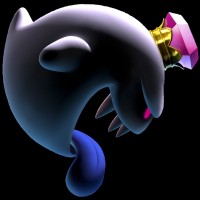 King Boo Is So Cool and Scary and Cute. He Is The Best Character In The Whole Mario Series and Without Him There'll Be A No Game Of Mario. He Is The Boss Of The Lifetime and The Best Nintendo Character Of All Time
He's epic! Boos are my favorite nintendo thing!
King Boo could be voiced by will.I. am!
His laugh is actually a sped up Bowser laugh! - Maddox121
V3 Comments
34
Birdo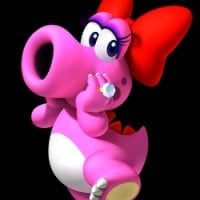 I can see why Yoshi and Birdo date. Yoshi doesn't do anything besides hiding in a eggshell and fluttering. Unlike Birdo who actually appeared on the Super Mario Super Show as Granny Birdo's baby. Granny Birdo is weird, but Birdo tries to use a big nose to protect everyone, without Birdo, most characters would end up blind and definitely like Shy Guy. Also, Birdo helped Shy Guy and Yoshi communicate. Yoshi and Shy Guy are still mortal enemies and got friendly by Birdo.
Without Birdo, Yoshi Park would be a decrease of power especially with blind and definitely shy guys and babies, and Yoshi wouldn't be a captain or a main character and Yoshi is like the best with Birdo around.
If Yoshi's on the list, why not Birdo? Besides what's the difference other than skin color and gender?
35
Viridi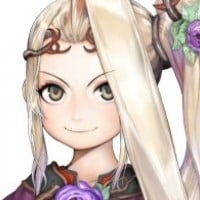 If you like Viridi, you probably also like Hitler, Stalin, Osama Bin Laden, and Ivan the Terrible. She's that bad.
She is one of my favorite Nintendo character and one of my favorites ever.
Hey, guy down there! The diffrence is that Viridi is fantasy and those people you mentioned are real.
V1 Comment
36
Robin
One of the best things Nintendo has birthed
37
Pauline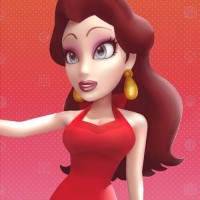 She should be a princess. Rosalina and pauline builds their kingdoms. Their dresses are not too babyish. Pauline resembles the 1900s and brings it back and she looks like Scarlet from a board game Clue
Without her, who's the kongs, and what do they know everyone as, they have to capture a princess besides Peach, right?
Pauline is a nice character that I think should be in more games.
She's better than Peach, they should bring her back.
39
Little Mac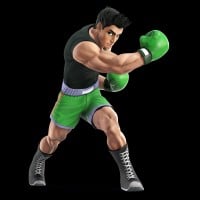 He is the best of all the games, he has taught kids to go on in their goals despite not being the biggest and strongest.
He is by far one of the best Nintendo characters of all time.
I love little mac. He's my favourite
V1 Comment
40
Mewtwo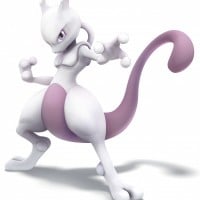 Mewtwo is a fictional creature from Nintendo and Game Freak's Pokémon media franchise. It was created by Dr. Fuji in an attempt to clone Mew.
What the duck? Mario the plumber is number 2? Yoshi is number 4? Princess peachi is number 18? What the shock is happening? Seriously why the rock Mewtwo is not in the top 10?
PSearch List
Recommended Lists
Related Lists
Top 10 DLC Characters That Should Be In Super Smash Bros. for Nintendo 3DS/Wii U

Most Annoying Nintendo Characters

Top Ten Best Sega & Nintendo Characters

Top Ten Coolest Looking Nintendo Characters
Top 10 Hottest Nintendo Characters
List StatsUpdated 8 Dec 2016
3,000 votes
171 listings
9 years, 85 days old

Top Remixes (35)

1. Luigi
2. Samus Aran
3. Mario
games

1. Link
2. Pit
3. Donkey Kong
DonkeyKongSmash

1. Meta Knight
2. Mewtwo
3. Yoshi
TemmieHoi
View All 35
Posts
Error Reporting
See a factual error in these listings? Report it
here
.