Top Ten Best Twenty One Pilots Songs
ChristianDavid
The Contenders: Page 3XW
41
Glowing Eyes
The song is a journey and it speaks the unspeakable. To me it's about that place that's dark and obsessions and torturous darkness, yet it's so hard to leave. Somehow you don't want to leave it- you got caught in its cycle. But you need to fight through for the people who need you. This song is beautiful and dark, but ultimately it fights the battle we all need to fight. It's incredible
This song just has an amazingly happy sound to it, and its one of those songs you can listen to on repeat on not get sick of.
This is such a pretty song. Josh's vocals make it so much better. Not to mention the flawless lyrics
Such an amazing song
V7 Comments
42
Clear
I love this song so much. In my opinion, I think the RAB songs are too underrated. You guys need to start listening to them. It's my favorite album and this is one of my favorite songs from the album. But RAB is such a beauty, along with Self-Titled by the way, but just because a song might be older than others, it doesn't make it the worst song in the world. The rapping is beautiful, Tyjo's soft voice, and his early mentionings of Blurryface really make this song that much more emotional. So just give clear a try. I don't want it to be one of the least popular songs they have. So please guys...
Their 3rd best song in my opinion. the strings at the end, the rapping, the electronic rock sound
V1 Comment
43
Ruby
Is it bad that I want this one to be this low on the list? I love this song so much and it's my all time favorite song. I never EVER want this song to become known to people who won't appreciate this song for the lyrics but rather only the beat like Stressed Out, Ride, and Heathens. This song means so much to me and I'm perfectly content with it staying unpopular and unknown.
This song made me cry because Ruby isn't just the down syndrome girl Tyler writes about. It is all the people I killed with my words. When he gets to the "tell our dad I'm sorry" I start crying because it's like how the heck can I dehumanize someone so beautiful... someone who is an angel
This song is amazing. I don't care what you think about this song, it's amazing.
People who haven't listened to self titles and rab are obviously voting on these...
V5 Comments
44
Before You Start Your Day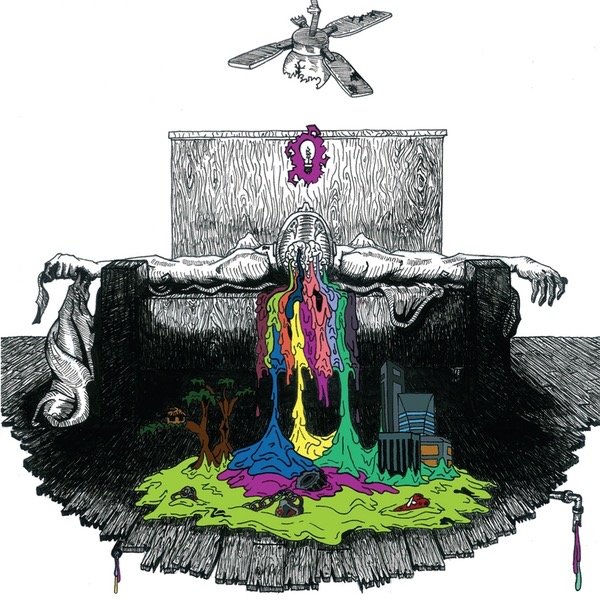 This is the deepest song of all of twenty one pilot's songs, you can feel tyler's pain through every lyric and every lyric gives you something to think about. Honestly this should be #1
Every time I listen to it cry. It has such a pure meaning and the lyrics combined with Tyler's voice are just amazing.
Such a wistful sound to this song. Why doesn't this have more votes? Makes me cry every time I listen.
V4 Comments
45
Isle of Flightless Birds
I'm very disappointed this song is so low on the list. This song is beautiful, it's art. I shiver every time the chorus hits, the song is so relatable, showing Christianity struggle and other generalised difficulty.. Line that hits me? "Plummet as I sing"
The Beat is so simple yet so likable and the lyrics are fantastic! This is in my personal top 5.
HOW IS THIS 47? It's so deep and has a load of metaphors and the lyrics shoe what we really are
Amazing song with an amazing meaning
V8 Comments
46
Anathema
Why isn't this higher? Like way higher. This is one of their most emotional and spectacular songs. But it's on RAB, and not many people even know that it exists. "Haven't you done enough to me, can't you torture someone else's sleep" always gets me. One of their best but quickly overlooked songs.
Tell me you're lying? This is basically one of their best songs, but ofc people vote stressed out. Not that have anything against stressed out its just that some people listen to stressed out and immediately love it, but refuse to listen to their older stuff. If anathema were listened by more people than I'm sure it would be higher up in this list.
I love all of their songs, but this one is far too underrated. I love it. This manages to cheer me up all the time.
Won't you torture some one else's sleep
V10 Comments
47
Johnny Boy
This masterpiece is about how a good friend you can rely on to do the right thing is falling away, and tyler will do anything to help him back to his old glory "and I will carry all your names and I will carry all your names " best part
WHY IS THIS SO LOW! I think more people need to listen to this song because it's just so good!
I can't read the comments on this video without crying or getting close to it.
I like it so much and when they sang it in concert I almost died of happiness. - AnonymousChick
V7 Comments
48
Can't Help Falling In Love
I cried like a baby the first time I heard it, still do sometimes. It's such a beautiful cover and reminds me off my boyfriend.
Knowing that this song touched me lyrically in everyday possible, it holds an extremely special and sacred place in my heart. Such a great cover.
Tyler Joseph is a cutie pie in general, but know he's even more admiring. Love, love, love this cover. Makes me cry ever time.
Not an original, but still awesome none the less.
V12 Comments
49
Be Concerned
To me, this song is a civil war in Tyler's mind. He tries to reason with himself that he's not the monster he views himself as in order to live. He tries to convince himself that it's society's fault, that he could accomplish no better, so he does not collapse into a pit of self-loathing and become more depressed than he already is.
Tonight I was in my room listening to music, and this song came on, and even though I listened to it over a hundred times, tonight I just fell in love. I kept on listening and am still listening now trying to understand how something so beautiful, so perfect, so amazing could be so under appreciated and I just love this so much
Amazing song, not just the music of it, but the fact that is a song like none I've ever heard before. To me it's about being torn between feeling so guilty and underserving so that you rebel against God and yet needing Him so much and longing for Him. These are words to a feeling I could never express and it makes the song so important and so astounding
V2 Comments
50
Time to Say Goodbye
This song perfectly mends together the dramatic elements of opera with Tyler's emotional and deep lyrics that touch your heart and make you think.
It conjures up so many emotions and puts it into a song.
So good, I wish it was in a real album.
51
Jar of Hearts
Yes, this is a cover up, but it was a beautifully done cover and everyone should listen to it!
52
Mad World
I love this song so much, I actually first heard the cover by Adam Lambert (even though I know he wasn't the original artist) and loved it! To hear it by them, it was so amazing and it made me so happy
53
Screen
I listen to this song on a daily basis. It reminds me that all hope isn't really lost, and there are others out there who are experiencing the same trials and tribulations as I am. This aught to be much higher up on the list in my opinion.
One of my favorites. It helped me through a lot, which may sound weird considering the lyrics, but it is a very relatable song, and helps me to understand myself and convey it to others. Great music, great lyrics, great everything.
TOP has never been this basic and petulant in their entire career. This is by far, far, their worst song. The only way you could say this was your favorite TOP song is if you're inclined to like mainstream pop music anyway and you just happen to be a TOP fan. This song is truly the most unoriginal, passionless thing they have ever done. - ryansliao
This song shouldn't be this low, it is very touching and emotional. It should at least be in the top 20
V15 Comments
PSearch List
Recommended Lists
Related Lists
Top Ten Best Songs from Twenty One Pilots' Blurryface
Best Songs from Twenty One Pilots' Vessel
Top Ten Songs from Twenty One Pilots' Twenty One Pilots
Best Songs from Regional at Best by Twenty One Pilots
Best Twenty One Pilots and Fall Out Boy Songs
List StatsUpdated 9 Dec 2016
6,000 votes
55 listings
3 years, 123 days old

Top Remixes (38)
1. Tear in My Heart
2. Fairly Local
3. Not Today
ryansliao
1. Fairly Local
2. Heavydirtysoul
3. Kitchen Sink
WonkeyDude98
1. Car Radio
2. Addict with a Pen
3. Truce
celestify
View All 38
Posts
Spark's Deep Lyrical Analysis: "Ride" by twenty one pilots
Spark_Of_Life
Error Reporting
See a factual error in these listings? Report it
here
.